NCAA Tournament: TV Schedule & Predictions for Friday's Round 4 Action
March 23, 2012

Streeter Lecka/Getty Images
After four days off, the NCAA tournament returned on Thursday night with upsets and great finishes. Half of the Elite Eight is set, with the last four teams being determined on Friday night. 
The biggest story of the weekend, besides the actual games, will be the health of North Carolina point guard Kendall Marshall, who is trying to do his best Willis Reed impression and lift the Tar Heels to a title. 
We will have a look at all the action for Friday, and what to expect when the games tip off. 
| REGION, MATCHUP | DATE, TIME | NETWORK |
| --- | --- | --- |
|  South: No. 3 Baylor vs. No. 10 Xavier |  March 23, 7:15 p.m. EST |  CBS |
|  Midwest: No. 1 North Carolina vs. No. 13 Ohio |  March 23, 7:47 p.m. EST |  TBS |
|  South: No. 1 Kentucky vs. No. 4 Indiana |  March 23, 9:45 p.m. EST |  CBS |
|  Midwest: No. 2 Kansas vs. No. 11 NC State |  March 23, 10:17 p.m. EST |  TBS |
Best Matchup: Kentucky vs. Indiana
On paper, the Friday slate of games doesn't exactly jump out at you, except for one marquee matchup. 
Kentucky and Indiana are two of the biggest names in college basketball.
These two played one of the best games of the year, with Indiana handing Kentucky it's only loss in the regular season thanks to a three-pointer at the buzzer. 
Anthony Davis didn't play a lot in that game due to foul trouble, so watch out for him to see how much of a difference he makes for the Wildcats. 
The Hoosiers were known for their strong shooting prowess in the regular season, but their defense has stepped up nicely in two tournament games. They will have to play the game of their lives to make it to the Elite Eight. 
Predictions
Baylor vs. Xavier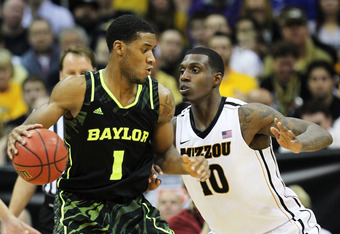 Jamie Squire/Getty Images
Neither team has had a difficult road to this matchup. Baylor is much stronger on paper, but Xavier has come together since that embarrassing brawl with Cincinnati. 
When all is said and done, the Bears' firepower will be too much for the Musketeers to handle. They will be headed to the Elite Eight. 
North Carolina vs. Ohio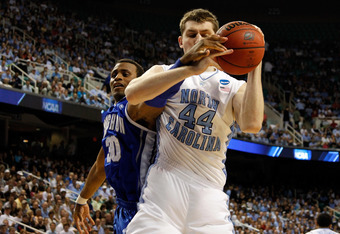 Mike Ehrmann/Getty Images
Kendall Marshall's wrist is going to be the focus of this matchup, regardless of whether or not he plays. 
The Bobcats have been the darlings of the tournament up to this point, but they don't have the athletes to compete with North Carolina for a 40-minute game, even if Marshall doesn't suit up. 
Kentucky vs. Indiana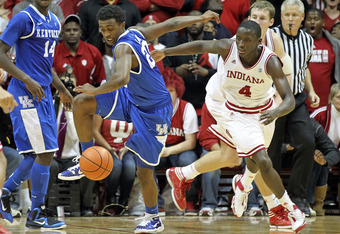 Andy Lyons/Getty Images
This game could be one of the best in the tournament, but it could just as easily be a blowout. 
Kentucky is far more talented than the Hoosiers. Anthony Davis is a difference-maker in the middle and his presence should keep Cody Zeller in check. 
The Hoosiers will keep shooting until the final buzzer sounds, but it won't be enough to hang with the Wildcats. 
Kansas vs. NC State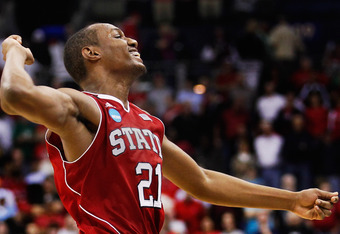 Rob Carr/Getty Images
If you are looking for an upset, this is the game to focus on. 
The Wolfpack have finally started to play up to their potential. They can shoot the ball as well as any team left in the dance. Their defense has gotten better since tournament play began. 
It is going to be close, but somehow, someway the Wolfpack will find a way to survive and advance.