Chelsea 1-2 Manchester City: 6 Things We Learned from the Match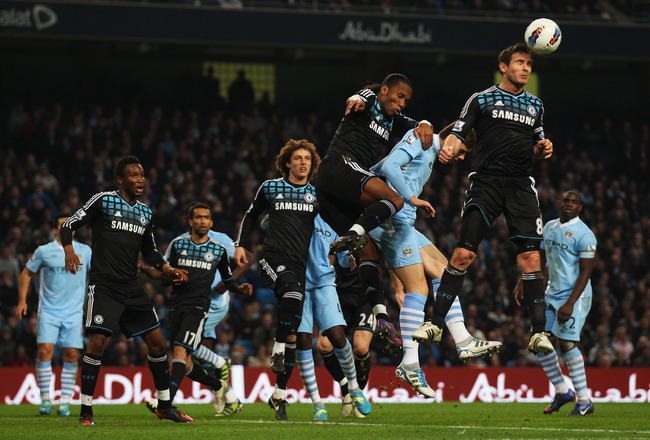 Alex Livesey/Getty Images
Roberto Di Matteo's prefect record in charge of Chelsea ended Wednesday night, as they were beat by Manchester City, 2-1, at the Etihad to extend City's own perfect record at home.
Goals from Sergio Aguero and Samir Nasri completed the comeback after Gary Cahill opened the scoring for the Blues.
It was a tightly-contested match for much of the game, ebbing in and out of long stretches of sloppiness for both sides. Either team really had a shot to take the three points, but City took advantage to keep pace with Manchester United for the league title.
Here are six things we learned from the game.
Chelsea Need John Terry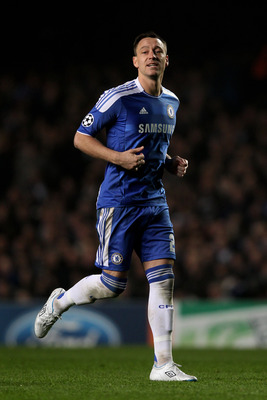 Clive Rose/Getty Images
David Luiz and Gary Cahill played good games. Neither was the sole blame for the City goals, and you could even make the argument that they were the better pair of center-backs. But for whatever reason, Chelsea cannot win against equally talented sides when John Terry does not play.
For whatever reason, he represents a sort of motivation for the team that is rarely seen on the pitch. Everything just seems to click when he plays, and it can fall apart when he does not. The midfield did not look strong today, the backline was testy and the overall mood was dull.
The sooner they get him back, the better.
Carlos Tevez Can Still Play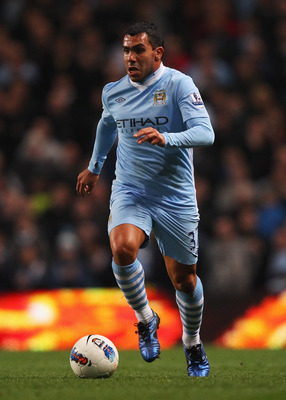 Alex Livesey/Getty Images
It only took less than a full half of football for Tevez to reannounce himself. The man who has scored six goals in his last five matches against Chelsea was the perfect sub to help spark some life in an inconsistent attack.
His ball he fed to Samir Nasri was nothing short of sensational, and even had ESPN commentator Ian Drake declaring it the best team goal of the year.
Perhaps the long months off spent soaking in the sun at the golf courses did him some good. But be weary; nothing about his expressions suggested he is ready to put everything in the past.
Should this be an isolated moment of brilliance rather than the player City fans hope for, you could be heading for another meltdown. At this point in the season, that could be catastrophic.
Fernando Torres Is Still Fernando Torres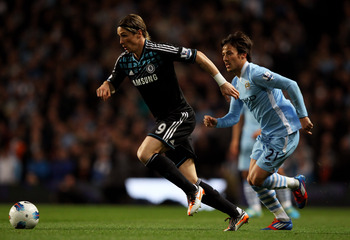 Alex Livesey/Getty Images
As a Chelsea fan, I hope for the best for the striker, but also, as a Chelsea fan, I am reluctant to claim his renaissance from one good game.
Today he was alright, but not effective—the worst possible form for a striker. He made runs, passed the ball well and was overall a decent playmaker. But again, he failed to be a real threat for long stretches of the game.
You can go ahead and blame it all on the midfield (which was poor) all you want, but when it comes down to it, he needs to find ways to get the ball. If that requires him to drop deep, then he should. If he has to go out wide, then go there. But he was isolated up top far too often.
Raul Meireles Is Still Raul Meireles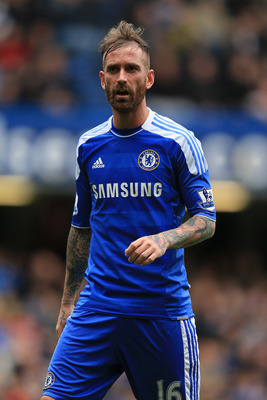 Richard Heathcote/Getty Images
I wish Villas-Boas had taken Meireles with him when he left—64 percent passing, hardly anything in the defensive part of the game and just plain ugly to watch.
There are not enough words to describe how I loathe every time Meireles is on the field. So in that case, I will stop it here and not further beat a dead horse.
The Di Matteo Energy Boost Is over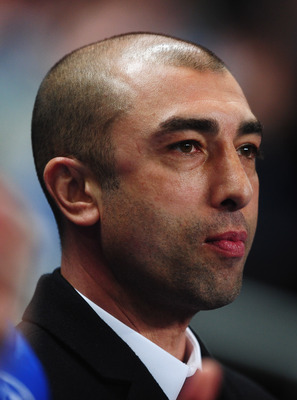 Laurence Griffiths/Getty Images
A weird thing happens when you get a new manager in nearly every sport. There is this immediate revival feeling brought about by the change that can power you along for a little while and have you winning on that high.
It seems that is over at Stamford Bridge.
Di Matteo may have been able to re-energize the club and will them to wins, but his tactics today were poor. The decision to start Raul Meireles will be met with the same hostility as when Villas-Boas did it. And he made the fatal mistake of playing to preserve the lead rather than playing for the win.
Ultimately, Chelsea fans all knew this moment was coming. Thankfully, it was against a team above them who they are not in direct contention with.
Manchester City May Be Able to Pull This out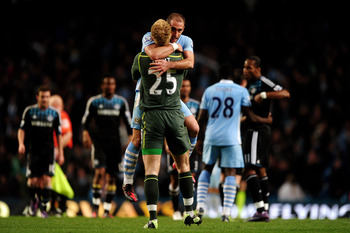 Laurence Griffiths/Getty Images
Manchester City did today one thing that proved they still could win the title. It was not beating a tired Chelsea team at home. It was not staying in reaching distance of United. It was not getting Tevez back.
It was winning the game in the ugliest way possible.
The first half of that game was nearly unwatchable. Both sides gave the ball away, and both sides looked more like a high school team than anything. Poor passes, missed touches, horrendous shots and no communication.
When Chelsea scored, they did not really deserve it by the flow of the game. There was a bit of fortune in there as the ball deflected off a defender. But City hung with it and went out to steal a victory.
This is the kind of stuff that really defines a champion. How many times have Manchester United won games when they really did deserve it? To come away with a full three points when even one would have seemed lucky really tells a lot about what this team can do.
What Did You Learn?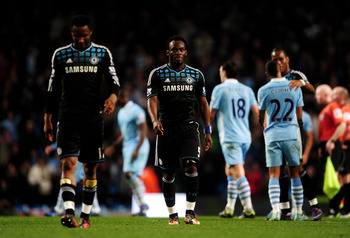 Laurence Griffiths/Getty Images
The loss is not the end of the world for the Blues. It does not help them secure the fourth-place spot, but with Spurs drawing to Stoke and Chelsea set to face them this weekend, they are still in an OK place. It was obvious from Di Matteo's lineup that he had that in mind.
City, on the other hand, were all in. Everything from playing Tevez to the way they never gave up shows that they had much more riding on the game.
So what did you learn from today's match?
As always, please leave your comments below and thanks for reading!
Follow me on Twitter: @thecriterionman
Keep Reading

Chelsea: Like this team?