New York Jets: Rex Ryan and Tim Tebow? God Please Nullify This
March 21, 2012

Rob Carr/Getty Images
You thought Peyton Manning and Rex Ryan wasn't a good combination. At least Peyton has used a curse word before.
The coach that has taken criticism for his profanity, his brash style of coaching and his I-don't-care attitude, could be teaming up with the squeaky-clean missionary of a quarterback who hasn't uttered a derogatory word about anyone in his entire life.
Talk about the least compatible coach/quarterback combination in the league—hopefully this trade gets nullified as reports have now indicated might happen.
Ironically, my last article was about how Tebow had no chance of beating the Jets last season, so you can imagine my dismay at the situation.
It just seems like the Jets just wanted to make a splash this offseason after recent sub-par front-office transactions dating back to last year.
I wonder who in the Jets' front office pushed hard for this guy—owner Woody Johnson, GM Mike Tannenbaum, or offensive coordinator Tony Sparano. Because it's also clearly an attempt to improve the public perception of New York's locker room.
Sparano has had success with the Wildcat, and if Tim Tebow is confined to one package, it shouldn't be that big of a risk.
But why do this to Mark Sanchez? Is this supposed to motivate him somehow? Because I guarantee there are already New Yorkers yelling TEBOW, TEBOW. We want Sanchez to learn how to be a true quarterback and not have to split time with Tebow in order to simply run the ball.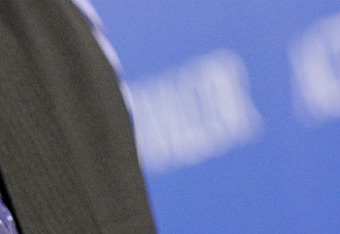 Jason Merritt/Getty Images
I don't think this helps Sanchez's development. Plus the media will continue to be all over the Jets with its Tebow coverage.
Other teams' fans seemed relieved that their team didn't go after Tebow, even if they were pro-Tebow supporters last season. Funny how you root for a player so emphatically at one point, but when your team has a chance to acquire him you want nothing to do with him.
Well, as a Jets fan who suffered a heartbreaking loss at the hands of Tebow, I NEVER supported him and am befuddled by the deal.
You have to also think that the Jets were low on Tebow's list of favorites—mostly because of Ryan and that mess of a locker room. 
God help us.
Can I throw out the fact that I would love to see Braylon Edwards and Jericho Cotchery back in a Jets uniform?
Edwards made some huge catches for the Jets a couple seasons ago and is a good complement to Santonio Holmes' game. Cotchery is a reliable third-down receiver that will be clutch for Sanchez. Bring them back and recapture some magic from those AFC Championship Game seasons.