Detroit Lions: Potential 5-Round Mock Draft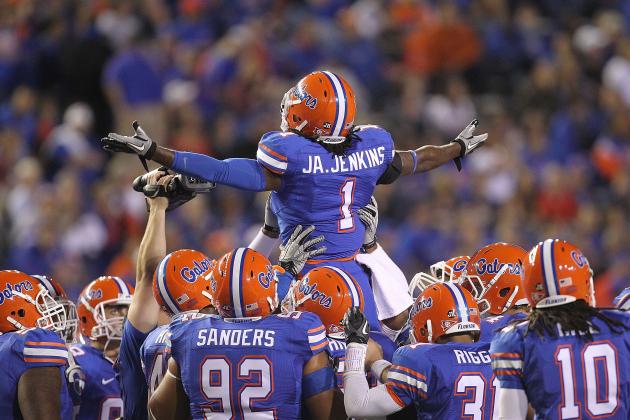 Mike Ehrmann/Getty Images

The Detroit Lions have been very busy this offseason.
By all accounts, they have cleared up nearly all of their pertinent contractual issues.
They have re-signed all of their key free agents, restructured contracts of their core players, and have put themselves in a good position for the future, not to mention the present.
So, team president Martin Mayhew can just rest on his laurels, pour himself a nice John Daly (that's an Arnold Palmer with vodka for those of you none-drinkers) and rest until the season, right?
Well, not exactly.
The Lions have all but one of their starters from last season under contract, but they still have some holes on their roster.
They still need to improve their cornerback, offensive line and running back positions.
And while the prospect of improving those positions still could lie in free agency, the remaining prospects are either too expensive or too seasoned and not many could make the type of impact that Detroit would like.
That leaves the draft.
Here is a potential five-round mockup for the Lions.
Why five rounds? Because typically sixth and seventh-round players don't stand much of a chance of making an impact, especially on a team as deep as the Lions.
Begin Slideshow

»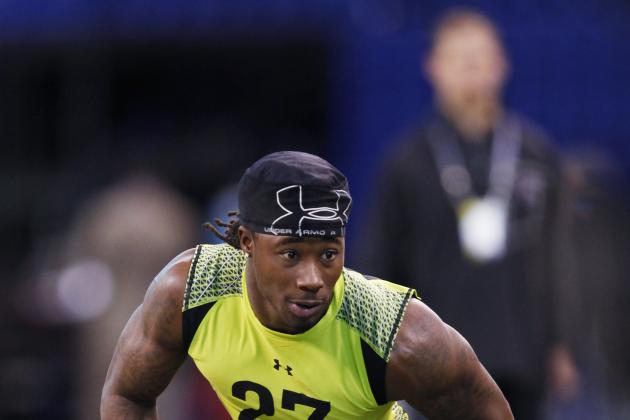 Joe Robbins/Getty Images

Sure, Jenkins has had some baggage.
But by all accounts, he has been on his best behavior since getting kicked off of the Florida team and then enrolling at North Alabama.
And while it would be easy to lump him in with the Pacman Jones' of this world, I personally like the idea of giving kids that age a second chance.
Besides, on a team full of strong personalities like the Lions, Jenkins could really become a good player.
Jenkins lacks elite size, but he makes up for it with good technique, fluid hips and good speed.
We aren't talking Deion Sanders closing speed, but we are talking good quickness.
Jenkins also is a willing tackler, something that is a must on this defense.
Given that Gunther Cunningham is not always quick to start rookies, Jenkins will likely have to wait his turn. But his talent should at least get him on the field in nickel and dime situations.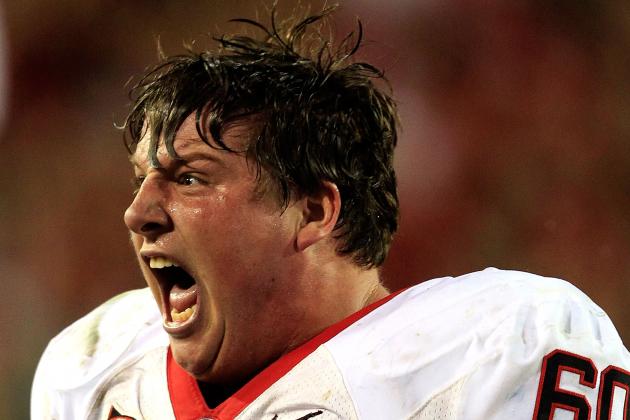 Sam Greenwood/Getty Images

The Lions really need to start addressing their offensive line, especially as it pertains to run blocking.
The two oldest players on this line, Jeff Backus and Dominic Raiola, are the highest priority to get replaced.
And while it would be tempting to go with an offensive tackle right here, I really like Ben Jones.
Jones is a leader, plays with great intensity, and has the size that Raiola lacks.
The question really comes down to what happens in the first round. If Jenkins does not fall to Detroit, or rather if an elite tackle falls to them, they likely will flip these picks and go offensive tackle in Round 1 and cornerback here.
However, it wouldn't be the worst idea to go with consecutive offensive line picks in the first two rounds.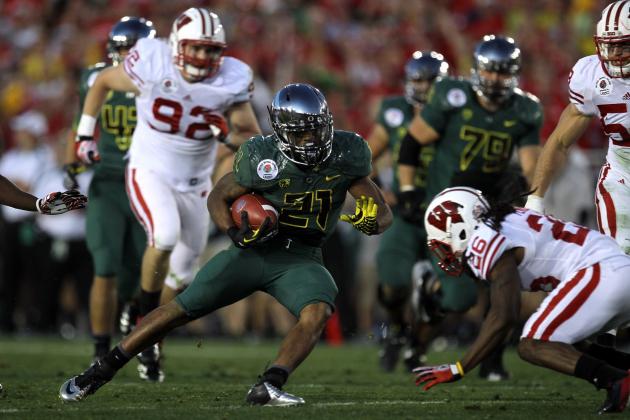 Stephen Dunn/Getty Images

So this is obviously wishful thinking as many mock drafts have him going in the second round.
Personally, I think that some teams are going to be scared away by his size and some marginal durability concerns.
For Detroit, James would be the ultimate low-risk, high-reward pick.
The Lions essentially have their backfield of the future in Jahvid Best and Mikel Leshoure, but both of those guys have huge question marks at this point.
Best has been injury prone, and Leshoure has yet to play even a preseason down at this level.
James' explosiveness and toughness could prove valuable for Detroit, and they would be wise to take a chance on him if he slips to them.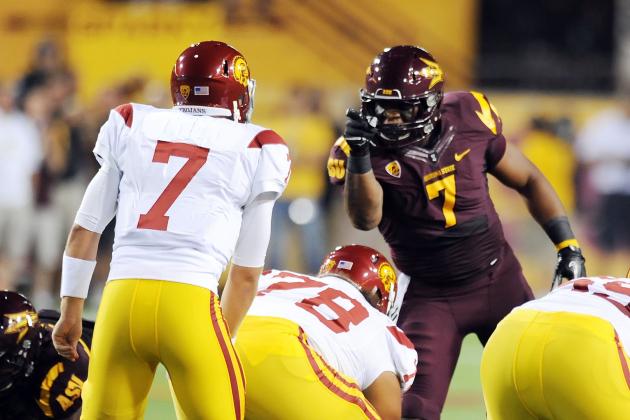 Norm Hall/Getty Images

Burfict is your classic knucklehead for a number of reasons.
However, the level of his intensity on the field should have Lions fans salivating.
In a lot of ways, he is the linebacker equivalent of Ndamukong Suh.
The Lions recently resigned Stephen Tulloch, so this would be a depth move with an eye towards the future.
On some teams, Burfict would certainly flame out. However, with Detroit's core group of veterans and franchise players, he also could be a low-risk, high-reward option for the Lions.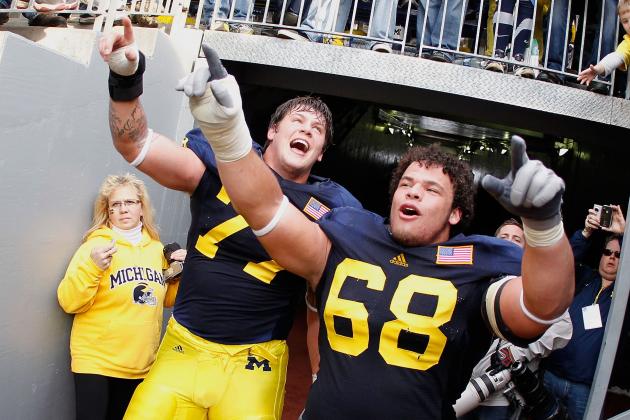 Gregory Shamus/Getty Images

Okay, here is my homer pick.
Martin is a mauler, and though undersized height-wise, he could develop into a very nice complement to Suh and Fairley as a rotational player.
Martin provides character and leadership, and will outwork most players in practice.
Additionally, the development of Martin would save Detroit money as this could pave the way for the Lions dropping Corey Williams and his hefty salary or at the very least the much smaller deal of Andre Fluellen.
This would be strictly a "best player available" selection that would provide depth for the future.
However, if a good offensive tackle like Nate Potter or Tom Compton were to fall to them here, that would be a no-brainer.