10 Reasons Manchester United Will Find a Way to Lose Points in EPL Title Race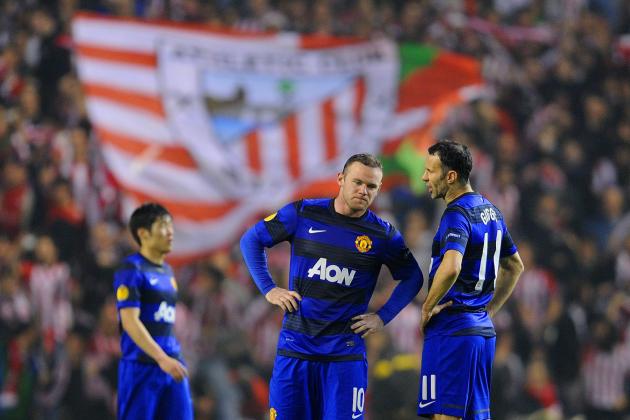 Michael Regan/Getty Images

Despite their relative success over the past few years, Manchester United have retained a small habit of snatching defeat from the jaws of victory.
They acrimoniously dumped themselves out of the Carling Cup to minnows Crystal Palace at Old Trafford, as well as the UEFA Champions League, and just for good measure, the UEFA Europa League also.
And the Red Devils also chucked themselves out of the FA Cup too, losing away to Liverpool. Again.
Whilst United are favourites for the Premier League title ahead of bitter rivals Manchester City—mainly due to their previous title-winning experience—even the most optimistic fan can see that there is big potential for the team to drop some silly points in the race for first place.
Here are 10 reasons Manchester United will find a way to drop points in the Premier League title battle.
Begin Slideshow

»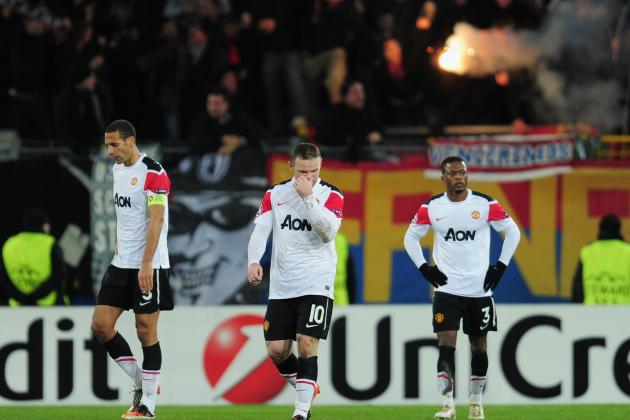 Jamie McDonald/Getty Images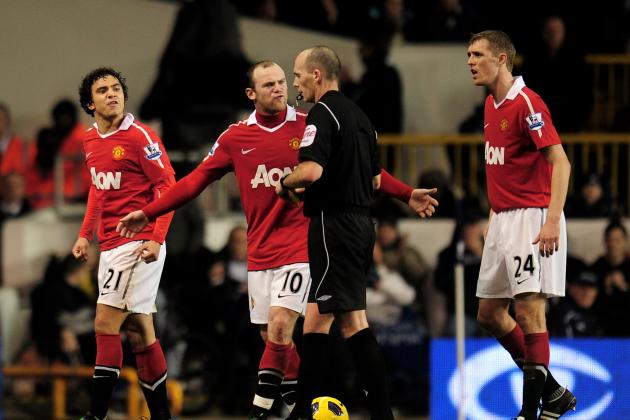 Shaun Botterill/Getty Images

As we all know, Wayne Rooney likes to dish it out to referees, and doesn't have the best disciplinary record in world football.
The Manchester United talisman has got himself sent off unnecessarily in the past, and despite the fact he has calmed down recently—with no red or yellow cards in the Premier League this term—there always remains the possibility of the 26-year-old striker doing something stupid in a high-pressure match.
And if Rooney was to be suspended, it would definitely harm United in the title race, seen as Rooney is by far United's leading scorer with 27 goals and nine assists in 34 games this season, and has proven himself as their key player for a lot of the campaign with eight Man of the Match awards in the league.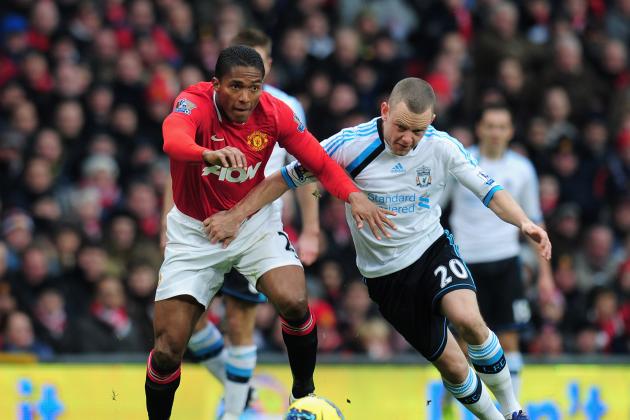 Shaun Botterill/Getty Images

Antonio Valencia is the key man right now for Manchester United in the Premier League title race.
If he was to get another injury before the end of the season—with the Ecuador international, 26, not having the best injury history—it would definitely hamper United's progress, and could cause them to drop a few precious points in the title battle with Manchester City.
As of now, Valencia is the Red Devils' most importantly player, with his ability to attack (11 league assists, 2.3 key passes made per game) and defend (2.6 tackles won per game) on the wing vital for a United team, which places most of its attacking focus on the flanks.
He proved his worth most recently against Wolverhampton Wanderers, where his man of the match display proved a Man United team without him is much weaker than a United side with him.
Alex Livesey/Getty Images

Whilst Sir Alex Ferguson will do everything to keep his players focused on the next match ahead of them, some of their focus will no doubt be leaning towards that crucial crunch clash at Eastlands on 30 April.
Not only will that game be possibly the most highly-anticipated and competitive encounter in many decades between the two sides, but it'll also be the chance for United to exact complete revenge for that 6-1 humiliation they suffered in front of their own fans at Old Trafford.
It will be the game in which the Red Devils have the chance to halt City's progress to the top, and deny them an historic first Premier League title, as they themselves win another historic title.
With all of that just over a month away, the United players could lose sight of the present—and as Andre Villas-Boas proved at Chelsea, that can be costly.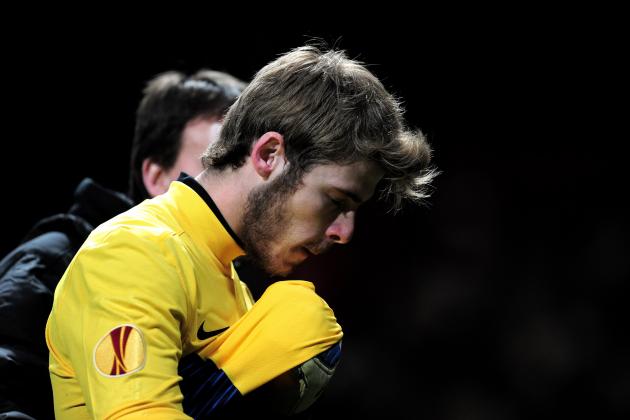 Jamie McDonald/Getty Images

Goalkeeper David De Gea seems to have finally found his way in the Premier League for Manchester United, putting in consistent, error-free performances.
However, the 20-year-old former Atletico Madrid star has struggled against physical opposition, and will be up against tall, robust players in some of United's remaining fixtures.
He might well struggle away to the likes of Wigan Athletic and Blackburn Rovers, where tall forwards like Hugo Rodallega and Aiyegbeni Yakubu could pose problems.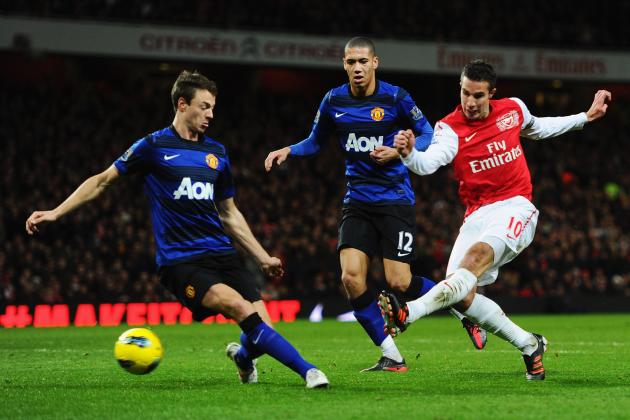 Mike Hewitt/Getty Images

Jonny Evans, like David De Gea, has definitely improved over the past few matches, and the centre-back could be considered Manchester United's most improved player this season.
However, there is still a lurking sense that the 24-year-old Northern Ireland international does still have an error a game in his play.
After all, he has been caught out in defence on a number of occasions this season due to a lack of concentration.
And against the quick of play of teams like Manchester City, Swansea City, Fulham and Queens Park Rangers, there's a chance he could deleteriously give away a vital penalty or goal.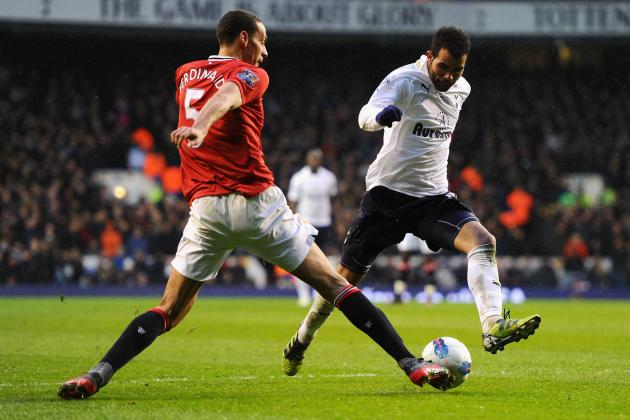 Mike Hewitt/Getty Images

Rio Ferdinand has been a regular for Manchester United this season due to his status as the team's only experienced centre-back, following the injury to Nemanja Vidic.
However, if Vidic was fit, Ferdinand's lack of pace could've seen him out of the side a long time ago.
As it stands, the former Leeds United defender is an integral part of the United back-line in the title run-in, but against the fast teams mentioned in the previous slide, Ferdinand's lack of pace could see him come unstuck against forwards who have a good understanding and link-up play with their strike partners.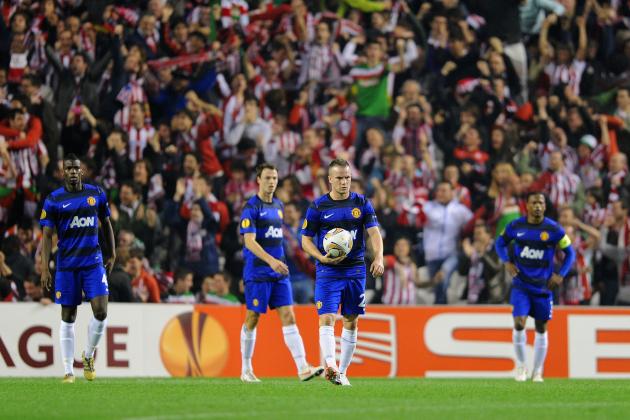 Michael Regan/Getty Images

Linked in with the slides on David De Gea, Jonny Evans and Rio Ferdinand, is Manchester United's tendency at times to concede silly goals that might cost them points in the Premier League title race.
Often for United this season the goals they've conceded have been due to a lack of understanding between the defence and the goalkeeper, with coordination in the back-line being an issue in high-pressure matches.
Quite a few of the key goals the Red Devils have given away this season have been preventable, and if they continue to concede a couple of sloppy goals when under pressure—very likely in the campaign's business end—they could well drop some vital points.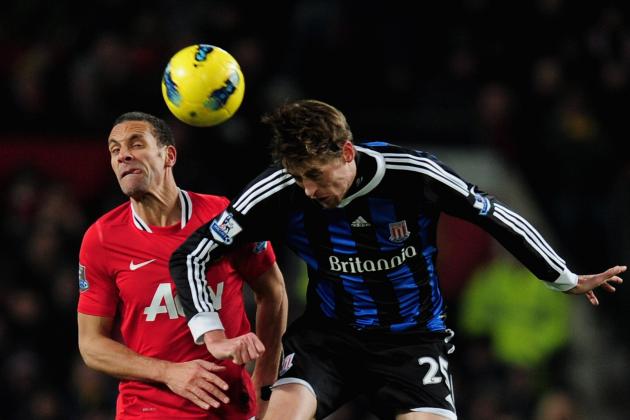 Jamie McDonald/Getty Images

Statistically, Manchester United's main weakness in the Premier League this season has been their lack of aerial presence—mainly caused by Nemanja Vidic's absence.
The Red Devils have won just 8.4 aerial duels per game, the third worst in the league behind Swansea City and Wigan Athletic.
In every single match they've lost this term, United have been outdone aerially, losing out on possession in midfield, and failing to stop conceding chances in the penalty area—a reason why they've conceded more shots per game on average than any other team in the top six.
Seven of United's remaining matches are against teams who win at least one more aerial duel per game, and against the likes of Queens Park Rangers and Aston Villa, they could struggle even more, as those sides win on average four or five more aerial duels per game respectively.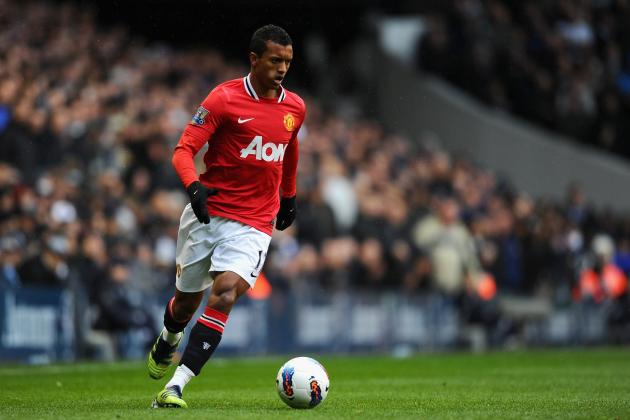 Mike Hewitt/Getty Images

One of Manchester United's problems this season has been a lack of consistency in some players' performances.
Antonio Valencia has quite possibly been United's only genuinely consistent player this season, along with Michael Carrick as well perhaps.
The likes of Nani, Ashley Young, Danny Welbeck, Dimitar Berbatov (when he actually gets a game) have been inconsistent in attack for United—leading the team to score less goals than they're really capable of.
While in defence, the lack of consistency from Patrice Evra, Phil Jones, Rafael da Silva, Rio Ferdinand, has seen United concede too many chances and some very preventable goals.
If Manchester United are to avoid dropping unexpected points in the remainder of the campaign, they should seek to get more consistency from a number of the team's regular starters.