Boston Red Sox Free Agent Rumors: 10 Advantages to Inking Jorge Soler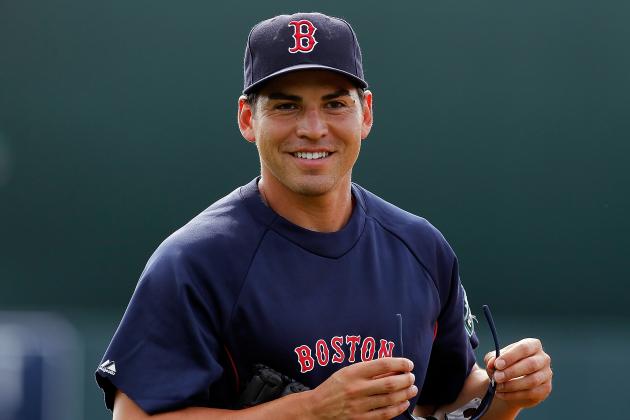 J. Meric/Getty Images

In at least five years, the Boston Red Sox will need help at the outfield position and Cuban prospect Jorge Soler—who they're rumored to be pursuing—is just the right guy to get the job done.
He has speed and power and can get the job done at the plate, Plus, he is only 20 and has time to get even better before coming to the majors.
So, Sox fans, why exactly should you be excited for Soler in the future?
Begin Slideshow

»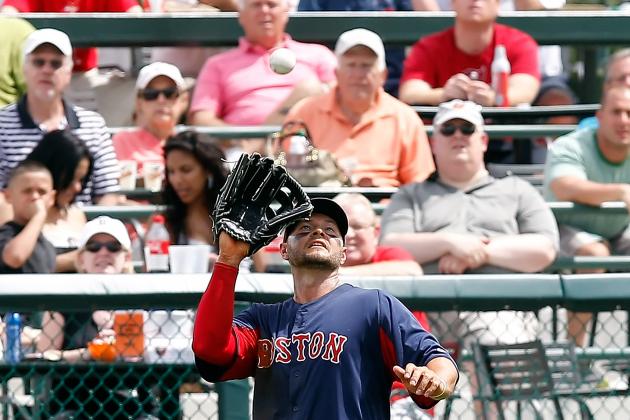 J. Meric/Getty Images

Some of the players on the Boston Red Sox are starting to get older (David Ortiz, Kevin Youkilis) and they need a bat in their lineup who can replace their production in a few years.
Jorge Soler is that guy. He is only 20 and will hopefully be available as soon as Cuba releases him to be a free agent.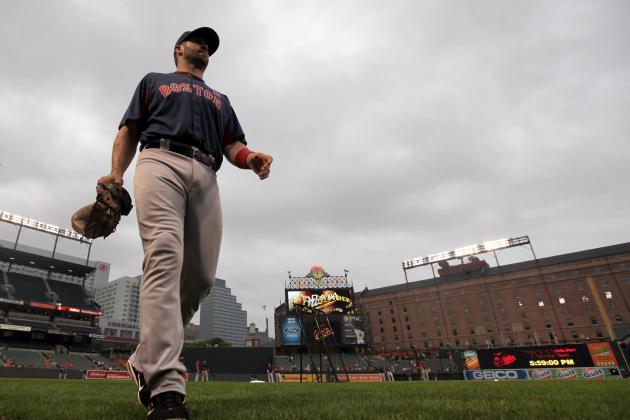 Rob Carr/Getty Images

Jorge Soler is one batter who is not afraid to take a walk. In the 2010 World Junior Baseball Championship, he walked nine times, the second most in the tourney.
This is exactly what the Boston Red Sox need. They need another part of the lineup to take pitches and battle each at-bat to tire out starting pitchers.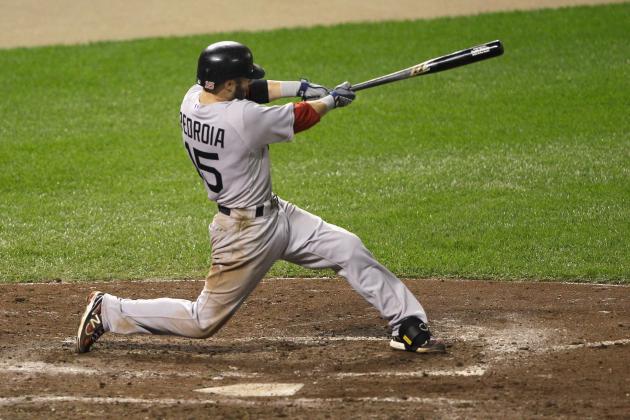 Rob Carr/Getty Images

Jorge Soler also can hit the ball far.
A .522 slugging percentage may not seem that great, but for an 18-year-old in a Junior World Baseball Classic, it definitely is a great stat for any one player.
J. Meric/Getty Images

Jorge Soler has averaged over a .300 batting average in his baseball career before getting out of Cuba in 2011.
This potential is great for any outfielder to have. Hopefully the Red Sox can sign him to a cheap contract once he enters free agency.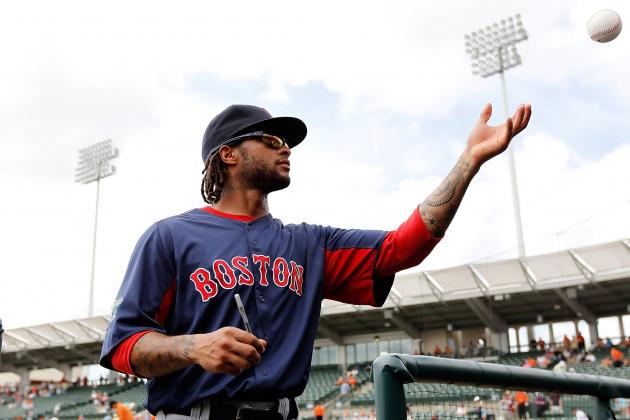 J. Meric/Getty Images

For now at least, Jorge Soler would be very cheap, since he would technically have to start in the minor leagues until he was ready for the majors.
That would give the Boston Red Sox several years to get rid of hefty contracts such as John Lackey and Daisuke Matsuzaka, then they could afford to sign Soler to a long-term deal.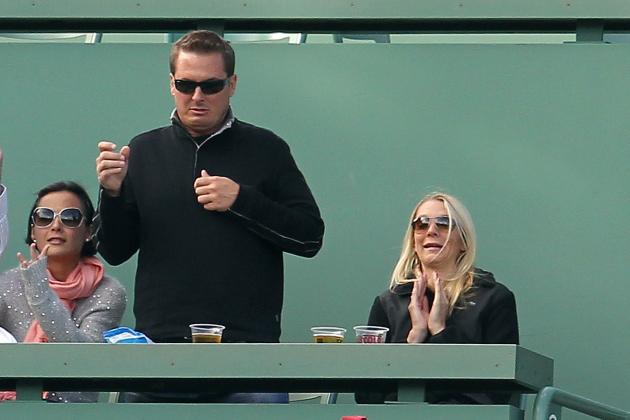 Jim Rogash/Getty Images

Boston Red Sox fans should be excited for such young talent coming in the next few years.
Jorge Soler will be a great marketing tool. He will be great as an advertisement for fans to come more often to view his abilities on the field.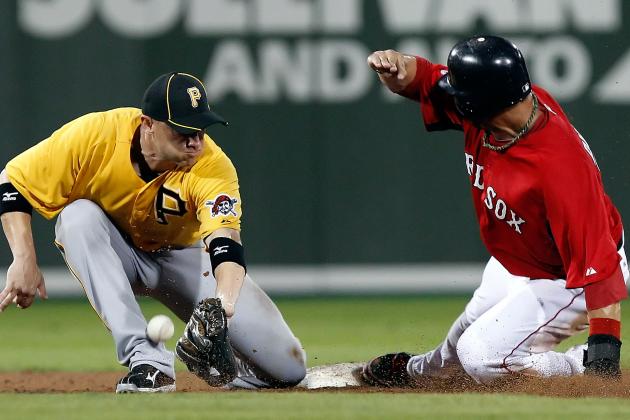 J. Meric/Getty Images

It would be great to have three speedy outfielders running the basepaths in the future. If the Red Sox an keep Jacoby Ellsbury, too, then having Jorge Soler is just icing on the cake.
Soler has the potential to steal bases, but still needs to work on his form in order to become a real threat.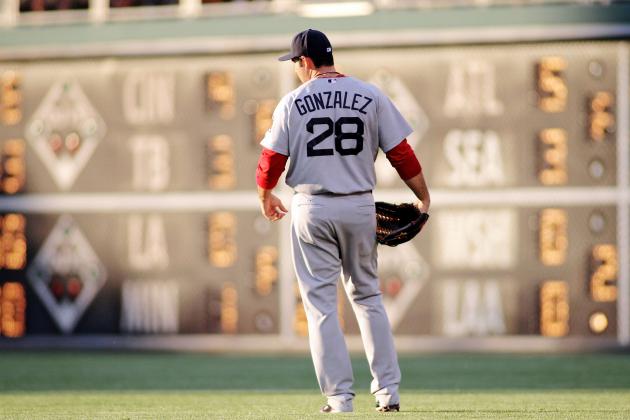 Len Redkoles/Getty Images

Darnell McDonald, Cody Ross and Ryan Sweeney are battling for the right field spot, but that would not happen if Jorge Soler joins the minor league system for the future.
The Boston Red Sox need to lock up the right field position as soon as possible so it does not turn into what the shortstop position is now.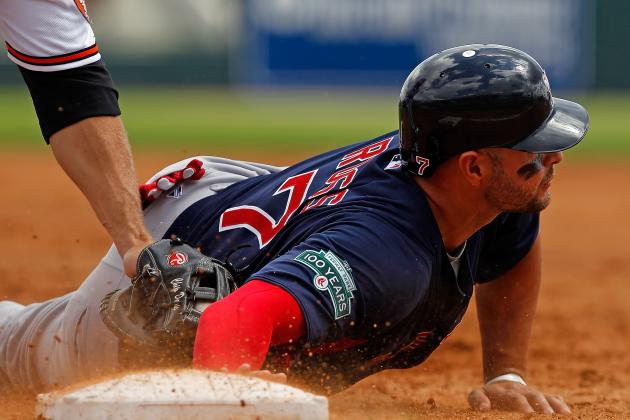 J. Meric/Getty Images

The Boston Red Sox love the gritty players and Jorge Soler is next on their radar.
Soler had a .500 on-base percentage in 2010 with the Cuban team in the World Junior Baseball Classic. That is a very high OBP for any player and Soler still has years to get even better.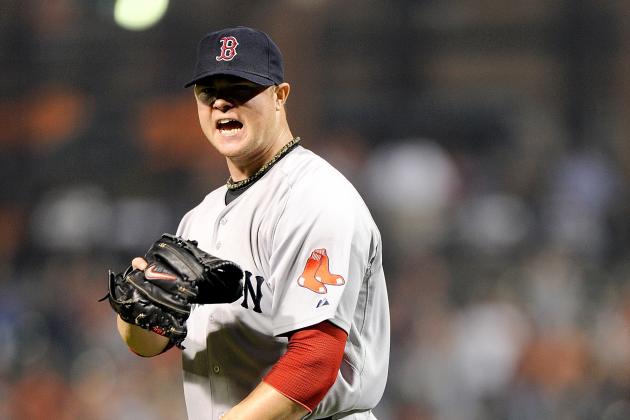 Greg Fiume/Getty Images

Jim Callis of Baseball America called Jorge Soler a "five-tool player." This means he can catch, throw, hit for average, power and has some speed.
Any team would be lucky enough to find a five-tool player, but Soler is young and could be MLB-ready in a couple years. So, let's all hope he signs with the Boston Red Sox as soon as possible so fans have something to be even more excited about.