Miami Dolphins Can Still Turn It Around
March 21, 2012

It's a tough time to be associated with the Miami Dolphins. Whether it's mudslinging over Twitter or an organized protest, we are just not seeing the team and the organization at their best. The only way to turn it around is if the organization can have faith in themselves and finally start making moves not out of desperation, but from a standpoint of confidence.
It is what I have been writing about since last year when I was intimating how strong the team was despite their overall record. My hope was that this confidence would create the momentum that would maintain the winning attitude that the team harnessed in the second half of 2011.
We were winning with a quarterback not named Manning or Smith or Brees or Brady. His name was Matt Moore, and although there were some areas that needed improvement, I thought his overall game was pretty good.
The team was zero wins for for its last seven games before Moore took the field. Thus, to compile a 6-6 record as a starter, was quite an accomplishment. Further, four of those six losses were by single digits, and in three of those four losses (games against the Broncos, Giants and Cowboys) it looked like the Dolphins had outplayed their opponents.
The thought that the Dolphins' quarterback situation was a "problem" that needed to be "fixed" was the battle-cry of a loser. It goes along with the other Dolphin campaign slogan "we have to get a franchise quarterback." Now, the team still has Moore at quarterback, but by default and not as a predetermined strategy. 
Where does that leave us? Well, general manager Jeff Ireland is right about one thing: We will have to wait and see how the season unfolds before the jury is all in.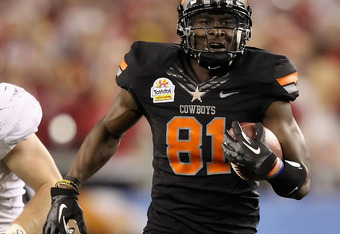 Christian Petersen/Getty Images
I personally would not have made some of the decisions that the team has made this spring. The release of Yeremiah Bell is a real head-scratcher, for one.
Also, I would have put Brandon Marshall on the trading block for awhile. I'm sure that the team would have received a better offer than two third-rounders. It's done, and one can only hope that there is a method to the madness, and that this will reveal itself as the team plays its regular season games beginning in September.
Here is what I wanted to leave the reader with today: the point of my article.
The Dolphins were better than their record the end of last year, and they won six of their final nine games. The team that takes the field in September will largely resemble the team that finished in 2011. Yes, there will be a different system, a few new names, a few names gone, but there is no reason the team can't pick up where it left off.
Whether the fan base likes it or not, Ireland and company will get a chance for their reprieve then. Soon, the team will turn their focus off of free agency and on to the draft. If they can harness the confidence I lobbied for in days passed, they may get their victory yet!
In my opinion, the franchise needs to avoid the quarterback position in the first round. We need an impact player more than a player who will develop "over time." One mock draft had us taking WR Justin Blackmon. With an impact player like that taking over the Brandon Marshall role, we could really take over where we left off.
Food for thought.