Philadelphia Eagles: 3 Backups Who Will Play a Major Role in 2012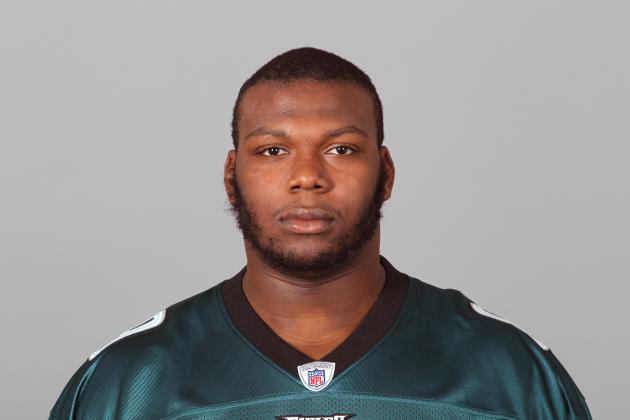 Handout/Getty Images

Next season, the Philadelphia Eagles will rely on their superstars to make it back to the playoffs. However, it will be their backups who actually take them there.
Although the 22 starters will be in position to gain all the glory, the rest of the 53-man roster will undeniably factor into this distribution.
Eventually, injuries and substitutions will befall the roster. Once they do, you can count on these three backups to heavily influence the Eagles' chances at success.
Begin Slideshow

»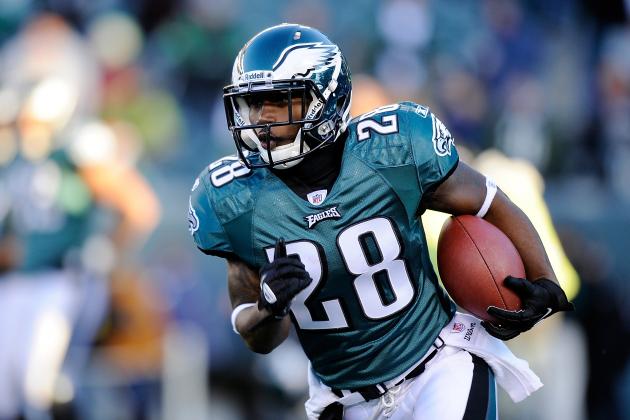 Patrick McDermott/Getty Images

Thanks to LeSean McCoy's breakout season, the second-year running back spent the majority of his rookie season watching from the sidelines.
With the departure of Ronnie Brown, Dion Lewis gets an immediate upgrade and becomes the No. 2 option by default.
If he can use this offseason to sharpen his pass-blocking skills, expect the former Pittsburgh Panther to see closer to the 147 snaps that Brown had rather than the 42 he took this season.
Lewis should be able to poach a portion of the 273 carries that McCoy received last season. He is a decent receiver out of the backfield and possesses good lateral quickness. His change-of-pace style will be imperative to keeping defenses off guard and McCoy healthy.
Lewis put on a promising display of talent in his only game with double-digit carries.
In a Week 17 matchup against the Washington Redskins, the tailback rushed for 58 yards on only 12 carries. He also scored a touchdown to go along with his 4.8 yards per carry.
Look for this end-of-season high note to carry over into his sophomore campaign.
The re-signing of left guard Evan Mathis means Philadelphia will be returning one of the NFL's top offensive lines in its entirety.
With a predictable yet expanded role and continuity along the front, Lewis is primed to carry the torch from McCoy and have a breakout season of his own.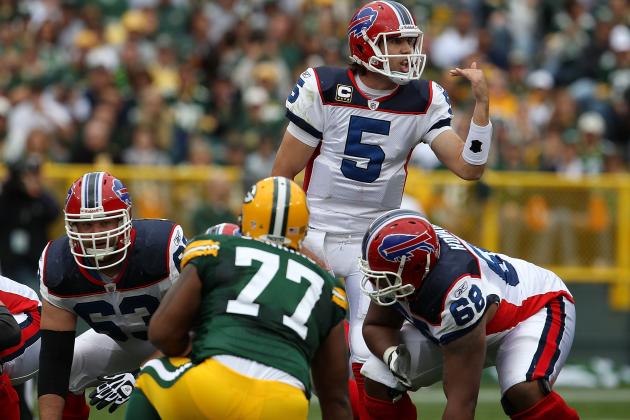 Jonathan Daniel/Getty Images

As a Philadelphia Eagles fan, there are three things you can't escape: death, taxes and Michael Vick injury concerns.
As a starter, the Eagles quarterback has finished a 16-game season only once.
Vick missed time in five contests last season, which is why the team blew so many fourth-quarter leads.
Since it's arguable that the backup quarterback position is nearly as important as the starting spot, this places a premium on the former.
One player who is bound to factor into the Eagles' playoff hopes is Trent Edwards. Edwards spent the majority of his first four years as a starter for the Buffalo Bills.
He owns a 14-18 record as a starter, and the Eagles signed him to take over for Vince Young while Mike Kafka continues to develop.
Although Edwards has more career interceptions than touchdowns, he has never been afforded the types of weapons that he has now.
Under the tutelage of head coach Andy Reid, Edwards should be able to flourish in their version of the West Coast offense.
Like Lewis, he will enjoy the benefits of tremendous offensive line play, which will allow him extra time to make the necessary reads in the passing game.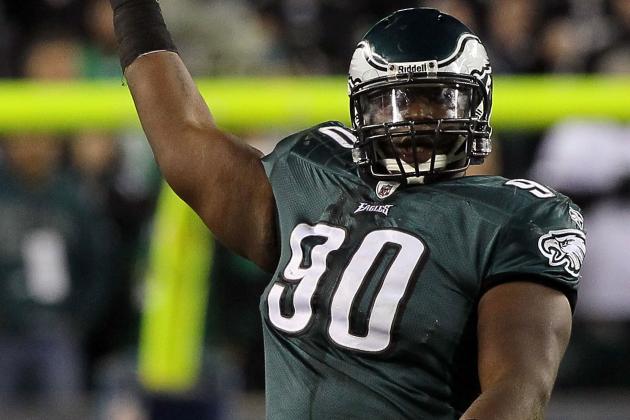 Jim McIsaac/Getty Images

Part of the reason why last year's team struggled against the run was due to the loss of Antonio Dixon.
The fourth-year defensive tackle entered last season as the Philadelphia Eagles' best run-stuffer, and in Jim Washburn's "wide-nine" scheme he was expected to flourish and even develop some pass-rushing skills.
Instead, a triceps injury landed him on disabled list after Week 4 and limited him to only 86 snaps.
Even though he entered free agency as an injury concern, the Eagles still had high hopes for him and wanted him to return.
By placing a second-round tender on the restricted free agent, Philadelphia was hoping to keep other teams away from him—which worked as both sides eventually agreed to a one-year deal
As a defensive line coach, Washburn has a reputation for rotating his defensive linemen in order to keep them fresh throughout the duration of the game.
Last season, nine defensive linemen received 150 or more snaps of action in Washburn's system. Although part of this was due to injury, I assure you that it was also by design as well.
Dixon's return should find himself in an expanded role for the 2012 season.
Starting defensive tackle Mike Patterson is recovering from off-season brain surgery, while Trevor Laws and Derek Landri remain unsigned as free agents.
This means that Dixon could potentially find himself in a starting role.
Whether or not this happens, it's all but certain that his presence will help bolster the run-stopping abilities of the defensive unit and mask some deficiencies that lie at the linebacker level.