UFC: Breaking Down Potential Dominick Cruz vs. Jose Aldo Superfight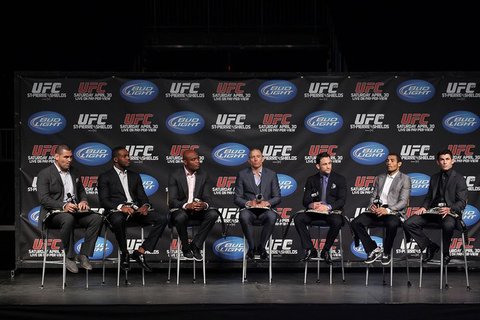 Superfights are a significant part of combat sports. As fans, we love pairing together some of our favorite fighters to see who is truly the best of the best.
For mixed martial arts fans, we have been waiting patiently for the UFC to put middleweight king Anderson Silva and welterweight champion Georges St-Pierre in the Octagon together for a few years now.
With GSP on the shelf and a line of contenders waiting, it soon became reality that this wasn't going to happen. Next up, light heavyweight champion Jon Jones was seen as a great stylistic matchup for Silva.
However, with several worthy light heavyweight contenders standing in line and Silva's age rapidly approaching the big 4-0, this one isn't likely either.
In addition, Jones has stated that he wishes Anderson Silva would become his mentor and doesn't want to fight him. So where do we turn now for that big blockbuster fight between two dominant fighters. You only need to look about 40 lbs. south of Silva.
Could the stars be aligning for a potential superfight between bantamweight champion Dominick Cruz and featherweight champion Jose Aldo? Aldo has defended his title five times—two in the WEC, three in the UFC—during a nearly two-and-a-half year title reign.
Cruz's reign has lasted two years, and he has four defenses—two in the WEC, two in the UFC—to his credit. Should Cruz lose his rubber match to Faber, could he return to the feather weight division and become the one who could legitimately challenge Aldo?
Begin Slideshow

»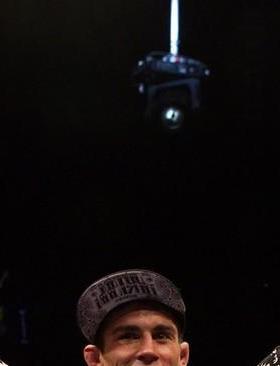 His nickname says it all, "The Dominator."
Currently riding a 10-fight win streak, UFC Bantamweight Champion Dominick Cruz has not tasted defeat since 2007 at the hands of rival The Ultimate Fighter coach Urijah Faber.
He has won five straight title fights including three in the WEC. Cruz is currently slated to face former WEC Featherweight Champion Urijah Faber at the conclusion of TUF.
Dominick Cruz has one of the most intriguing styles this writer has ever seen. He has a very busy and fast-paced style that puts pressure on his opponents.
While much credence is given to the great cardio of heavyweight contender Cain Velasquez, I believe Cruz is one of the most well-conditioned fighters in the sport.
Primarily a striker, his style reminds me of a modified version of Capoeira. Like the Brazilian art, Cruz executes many of his strikes on the move, in rhythmic fashion. He consistently moves his feet and uses a great amount of fakes and misdirection to fool his opponents and keep them guessing as to what's coming next.
Cruz is also well-versed on the ground. He received his blue belt in Brazilian jiu-jitsu after his win over Urijah Faber. While Cruz likes to dominate with his striking and head kicks, he looks to catch his opponents snoozing at the right time and goes in for a takedown.
If there's any drawback to Cruz, it's his lack of finishes. He has won by decision in eight of his last 10 fights and 12 of his 19 total career wins.
Regardless, he continues to rack up the wins and deliver punishment to all those who oppose him.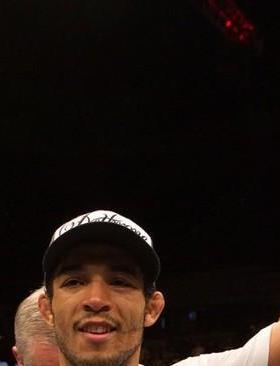 Jose Aldo is on his way to becoming the Anderson Silva of the little guys. He has won his last 14 fights, with his last defeat—a contest at 155 lbs.—occurring over six years ago.
Aldo has won six straight title fights including convincing wins over Mike Thomas Brown, Urijah Faber and Kenny Florian.
Jose Aldo is one of the most dangerous strikers in the UFC. His Muay Thai is lethal, and his kicks are devastating.
Aldo is high-octane and loves to bring the fight to his challengers. In addition to his rapid style, his power is unquestioned. In his fight against Faber, he beat up the former champion for five rounds.
He used punishing leg kicks to immobilize Faber, delivering one of the most one-sided beatings Faber has received, with the bruises and crutches to prove it.
In addition to his stand-up talent, Aldo has a black belt in Brazilian jiu-jitsu. One of his best non-striking displays was his fight against Kenny Florian. Florian, a Brazilian jiu-jitsu ace in his own right, was repeatedly stuffed by Aldo and had no answer for the champion.
Aldo prefers to keep the fight standing and dominate with his power, but is more than willing to inflict damage using some heavy ground-and-pound.
Unlike Cruz, Aldo is a finisher. He has won by stoppage in 15 of his 21 wins—13 won by knockout. He has finished his opponents in eight of his last 11 fights.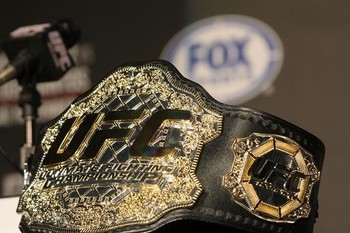 A fight between these division kings could launch the smaller divisions into a stratosphere currently reserved for the big guys. Both fighters like to stay busy and both like to push the pace.
Though Jose Aldo fights at the heavier division, Dominick Cruz has competed as high as lightweight. His loss to Faber actually took place in the featherweight division. Having only two career losses between them, these two champions have accumulated a lot of wins and left a ton of victims in their wake.
Stylistically, the striking nod would have to go to Aldo. Cruz cannot match the power of Aldo. Although, Cruz's elusive, shifty style could aid him in deceiving Aldo and avoiding unnecessary punishment. Cruz would have the stamina advantage.
Cruz can sustain his pace for the full five rounds. Aldo can go the distance, but Mark Hominick demonstrated that the champion can be worn out.
Gameplan would be the deciding factor in this fight. These fighters are simply too skilled and it would take a chess-like approach to determine how to crack the other's defense. I think in the end, Aldo would simply be too much for Cruz to handle.
If this ever happens, I'm taking Aldo hands-down.
Could we conceivably see this fight? It's definitely a possibility. Both fighters are in the process of clearing out their respective divisions and it appears that even the smaller guys at 155 lbs. do not want to make the weight cut to face Aldo.
If Cruz loses to Faber, it's unlikely the UFC would schedule a fourth contest between these two fighters. Cruz would then be forced to wait for someone to beat Faber, or change weight classes.
If that should happen, I'm sure Dana White would be chomping at the bit to get Cruz in the ring with Aldo. Fortunately, unlike GSP and Silva, Aldo and Cruz are still young—26 and 25 years old respectively—and still have a lot of fighting days left in them.
Until then, we will continue to dream and hope that this superfight becomes more than just a "What if…"
Follow Walt J. as he gives his no-holds-barred opinions on the NFL, MMA and other sports topics on his blog, "Live From AREA 49." You can also follow him on Twitter @area49sports.