West Virginia Football 2012: Predicting the Pre-Spring Two-Deep Depth Chart
With spring football underway in West Virginia, the Mountaineers are preparing to keep the ball rolling when college football kicks off again in the fall. WVU was one of the hottest teams in the nation at the end of last season, but now that they are in the Big 12, their schedule this upcoming season will be much tougher.
That being said the Mountaineers have some unanswered questions going into spring training, including ones surrounding their shallow depth chart. They do return 15 starters, but outside of those players, the depth chart is really a mystery.
Here is a look at a few of the position battles, along with those who have already solidified a starting spot.
Begin Slideshow

»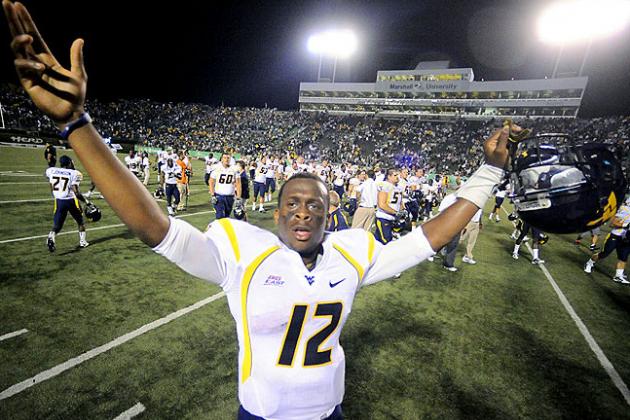 It's no secret that Geno Smith will be West Virginia's starting quarterback. He is clearly the team's leader and has been the Mountaineer's starting quarterback since his freshman year.
After an impressive junior year, Smith will look to continue to improve and lead this season. He is coming in with more confidence, knowledge and experience than ever. Now Smith is simply another coach out there on the field—well, a coach with a cannon for an arm.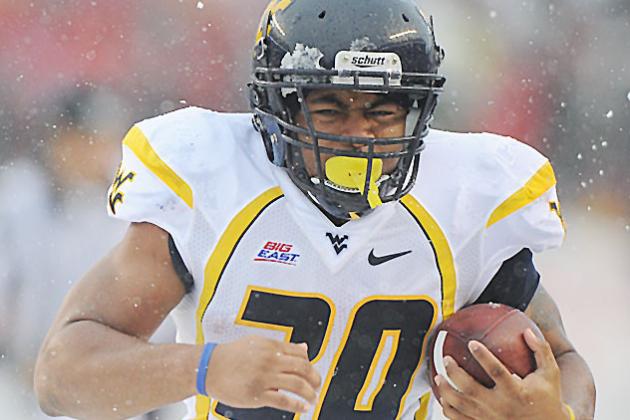 Shawne Alston and Ryan Clarke are currently West Virginia's first-team running backs
Alston has seen limited action for 3 years now and will look to compete for the starting role and a majority of the carries this upcoming season. He is a bigger running back and came up big for the Mountaineers time and time again this past season. His resume is pretty impressive and polished, and he could easily slide into a more prominent role this season.
Clarke didn't see the field as much as he'd have liked to this past season, but he did see some action and performed when presented with the opportunity. Clarke and Aston could prove to be a two-headed monster for the Mountaineers. They've both got the potential to be very big threats on the ground.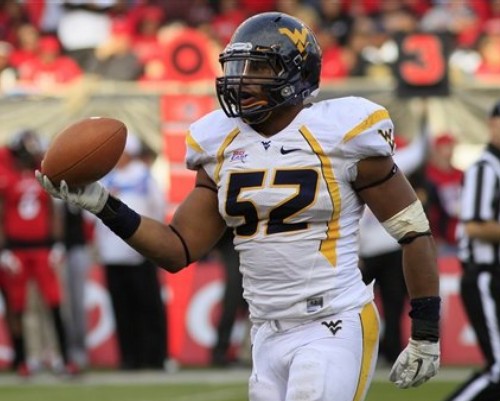 With some new defensive staff new to the program, West Virginia is in store for some change. However, they do return seven starters, which makes the transition a lot easier.
There is a lot of excitement surrounding both sides of the ball, but especially on the defensive end. The offense proved itself all season and scored 70 points in their bowl game.
Defensive end Kapron-Lewis Moore is back from knee surgery and ready to be a force for the Mountaineers.
Like I said before, there are a lot of question marks surrounding this team. Not all of these questions can be answered three days into training camp, but stay tuned for news about this exciting, talented and motivated team still looking to make a name for themselves.