Tennessee Volunteers Football: 2013 Recruiting Targets Still Available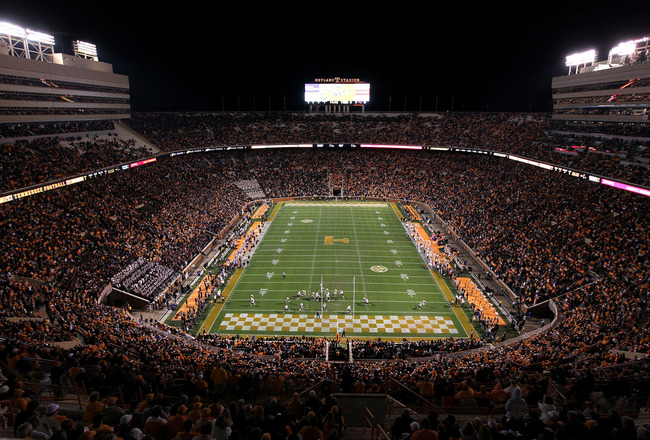 Andy Lyons/Getty Images
We may be early on in the 2012-2013 recruiting season, but it's never too early to begin targeting certain players that could be potential studs. Rather than just list a slew of good-not-great players from East Tennessee and northern Georgia, I've set my sights high with this group of five.
All but one of these players has a specific coach from the Tennessee Volunteers' staff, so you know that the team is serious about these guys.
That one player who doesn't yet have a coach targeting him is the best in-state prospect in the 2013 class. If Derek Dooley is trying to rejuvenate Tennessee as the premier program in the state, getting this guy is imperative.
Kendall Fuller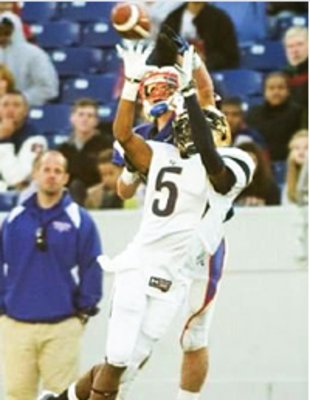 Kendall Hunter is one of only two Rivals 5-stars that the Volunteers are targeting right now.
Hunter is a cornerback from Maryland and has received a scholarship from virtually every major college program. The few that haven't offered will soon.
At 6' and 185 pounds, he is built like a prototypical SEC defensive back and runs a 4.5-second 40-yard dash.
Go get 'em, Sal Sunseri.
A.J. Turman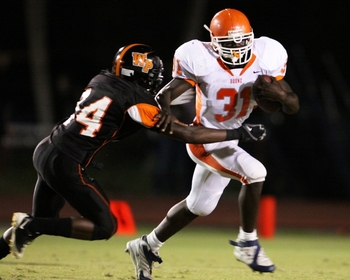 The running back position hasn't been right since Arian Foster graduated in 2009 from Tennessee. Even Foster, whose star has grown exponentially in the NFL, was just barely an above average back.
New running backs coach Jay Graham is trying to change that, though. One of his two running back targets is A.J. Turman from Orlando.
The Vols are showing an especially keen interest in the 205-pound runner. Darin Hinshaw, Tennessee's wide receivers coach, is teaming up with Graham.
Turman has offers from Notre Dame, Miami and Wisconsin among many respected programs.
Laremy Tunsil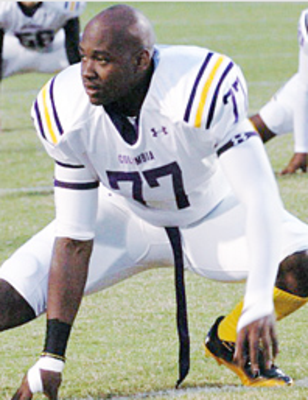 The second of the two Rivals 5-stars that is being recruited by a Tennessee coach is Laremy Tunsil.
The Volunteers didn't sign any offensive line recruits in the 2012 class simply because there was no need. But the line is made up of four juniors and a senior now, which means when the exodus inevitably comes, Tennessee will need several quality players read to step in.
Tunsil is a 6'6", 275-pound offensive tackle with quick feet and a long list of potential suitors. Sam Pittman, the Vols' new offensive line coach, has his work cut out for him trying to appeal to Tunsil over Alabama, LSU, Florida and every other great college football program.
Hopefully Tennessee has better luck with this 5-star offensive tackle than D.J. Humphries.
Jalen Ramsey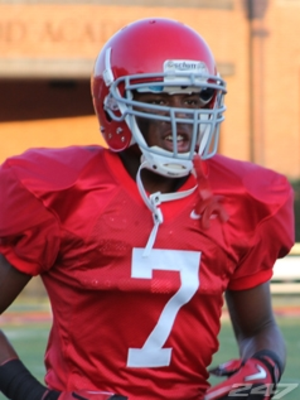 The lone player on this list that doesn't (yet) have a specific coach recruiting him is Nashville native Jalen Ramsey.
Ramsey is probably the best player in the state of Tennessee and is being recruited by a number of schools, including Vanderbilt. The long-term viability of Derek Dooley's tenure as coach could be on the line here.
As an athlete, Ramsey could find himself at any number of positions that need his 6', 183-pound frame with 4.5-second 40-yard speed.
Mackensie Alexander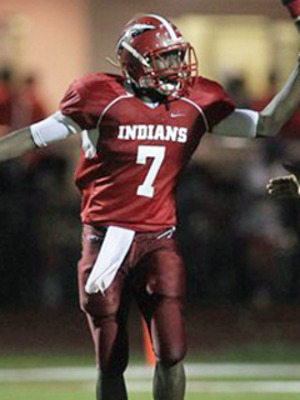 It's been a really tough year for the Tennessee Vols' coaching staff. Some say they're taking better jobs elsewhere, while others say they're abandoning a burning ship.
Regardless, high school recruits take notice, and defensive back Mackensie Alexander is one example.
Alexander had committed to the Vols and safeties coach Terry Joseph, but with the recent departure of Joseph to Nebraska, he rescinded his commitment and re-opened the door for other schools.
It may be tough to regain his loyalty, but the fact that he once was a committed Volunteer has to be some sort of advantage.
Darin Hinshaw is now recruiting Alexander and working hard to reestablish a connection with the 5'11", 175-pound Florida native. He is the 56th-ranked player player in the country, according to Rivals.
Keep Reading

Tennessee Volunteers Football: Like this team?