WWE WrestleMania 28: 10 Potential Game-Changing Moments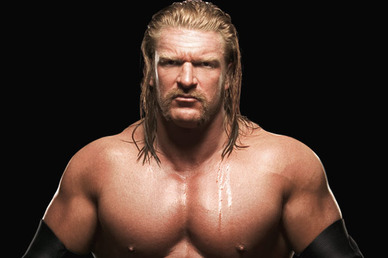 WrestleMania 28 is less than two weeks away and is already being billed as one of the biggest WrestleManias of all time.
Besides being a huge spectacle, WrestleMania represents the culmination of the previous wrestling year and is usually the home to epic-scale conclusions or shocking beginnings.
When you think of WrestleMania, you think of big moments such as Hulk Hogan body slamming Andre the Giant at WrestleMania 3, Elizabeth saving Randy Savage at WrestleMania 7 or Mike Tyson knocking out Shawn Michaels at WrestleMania 14.
This year's WrestleMania may prove to be no different with many of the matches likely to provide big shockers, and the following are just 10 possible WrestleMania 28 moments that have the ability to change the direction of the WWE over the course of the next year and possibly the foreseeable future.
Begin Slideshow

»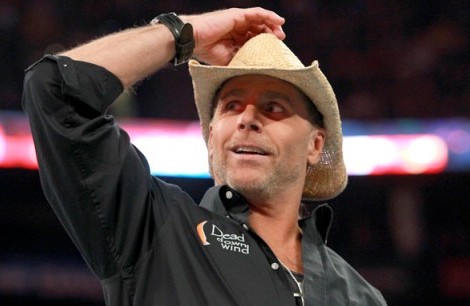 During Shawn Michaels' WrestleMania appearance two years ago, Michaels faced The Undertaker (for the second time) with the stipulation that if Michaels lost, he would be forced to retire. He lost, retired and has made few appearances on WWE's shows since.
In the build up to Undertaker vs. Triple H III, Michaels has returned to not only act as a guest referee but to call out Triple H on what he's referred to as his "selling out."
It's caused friction between the long time friends and many are predicting Michaels to somehow cost Triple H the match to not only teach his friend a lesson but to keep Triple H from being the first man to defeat Undertaker at WrestleMania.
It's great to have Michaels involved in the match as there is a tremendous amount of history between all three participants, but if Michaels somehow costs or appears to try to cost Triple H the match, it would be a disappointment for the WWE to simply leave the story there.
It would be a great opportunity to build a Triple H/Michaels feud that could pay off with a big match at a flagship Pay-Per-View.
Even if it's only for one match after this year's WrestleMania, Michaels coming out of retirement would be big news within the wrestling community.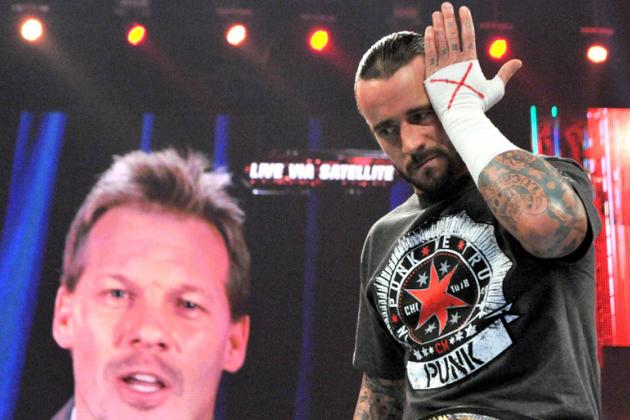 It seems likely that CM Punk will retain his WWE Championship title in a lengthy match that will showcase both Punk and Chris Jericho's in-ring abilities.
Although Punk was arguably been a more interesting character chasing the title last fall, he has more momentum and mainstream attention than anyone else currently on the roster.
He has also held the title for over four months and seems set for a long title run that will see numerous other wrestlers (such as Dolph Ziggler or Daniel Bryan) challenge Punk.
Chris Jericho is also reportedly set to leave the WWE again by the end of April.
If Punk were to lose his title, he would still be the No. 1 guy on the roster but it would shift the trajectory of his character dramatically.
Though it would be easy enough to face Jericho again by Extreme Rules on April 29, Jericho could drop the title to someone else before then and force Punk to potentially chase his title for months.
A Jericho win at WrestleMania seems unlikely, but should Punk lose the match either cleanly or more likely with interference, it would create a shocking WrestleMania moment and could be utilized to give the Punk character new energy in the coming wrestling year.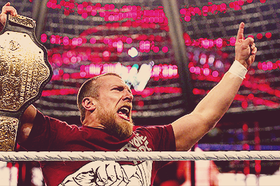 It's not that hard to imagine Sheamus defeating Daniel Bryan to pick up the World Heavyweight Championship title, but it would mark a crucial moment in Bryan's career.
Over the last few months, Bryan picked up his title by cashing in a Money in the Bank briefcase against his friend Big Show and has since turned heel, becoming arrogant, obnoxious and abusive to girlfriend AJ.
In the process, Bryan has become a complex, interesting personality who's able to generate a tremendous amount of heat.
Bryan has had a mixed track record in the company until very recently. By stripping Bryan of his title, the WWE will force him to remain relevant as a heel and to carry a story line outside of a title run.
If Bryan can successfully transfer his heel persona to new feuds and can continue to draw heat, he will become one of the biggest personalities on the 2012 roster. If Bryan's momentum fumbles after dropping the title at Mania, his days in the WWE could be numbered...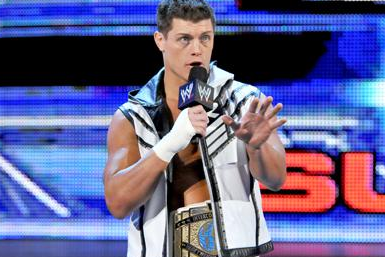 The lead-up to the Intercontinental Championship match between current champ Cody Rhodes and Big Show has focused largely on Rhodes highlighting Big Show's inability to win a match at WrestleMania, so logic dictates that Big Show should win the match, embarrassing Rhodes and stripping him of his title.
But if Big Show were to lose the match and Rhodes retained his title, it could be seen as a sign that the WWE is still confident in Rhodes' abilities as a mid-card heel champion and could force their hand to have him compete in more title matches which is something that Rhodes hasn't had to do all that often since he picked up the title back in August.
The WWE could also use this as an opportunity to build Rhodes up for an eventual run for either the WWE or World Heavyweight titles.
A Rhodes win would also be a huge blow to Big Show but could extend his feud with Rhodes for another pay-per-view or two.
With all of the changes that seem set to happen over the next wrestling year, keeping Rhodes a champion at WrestleMania will ensure that he remains a high-profile personality in the long term but it would be a big shock given the way he's feud with Big Show has been built so far.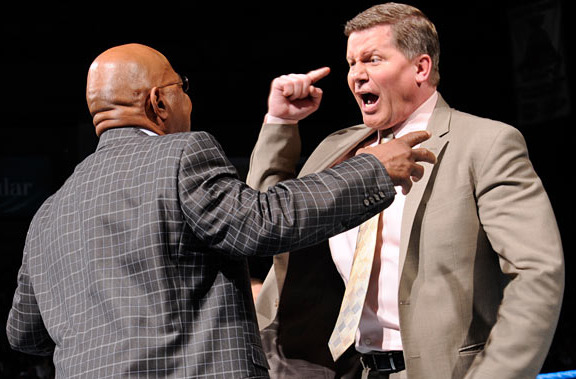 As the story line goes, the WWE Board of Directors have decided that which ever team wins a 12-man tag team match at WrestleMania, their representative General Manager will run both Raw and Smackdown and will presumably lead to the other's firing.
By mid-April, either Teddy Long or John Laurinaitis will have control of both of the WWE's television series. If this plays out and isn't changed, cheapened or annulled, it will have a large impact on the WWE's stories moving forward.
For starters, Long and Lauriniatis have clearly defined face/heel roles and for either to be in power will have a profound effect on their rosters getting a "fair shake."
It's also worth noting that Long is prone to book tag matches between solo stars to resolve conflict, while Laurinaitis often employs special referees or enforcers and will restart matches at a moment's notice so expect more of the same from either GM.
With both shows under the rule of one figure, this change could also usher in the end of the brand extension (at least as far as the television shows go).
Since Raw has been a "super show" for most of the last seven months, it may not be much of a change, but having all Superstars and Divas under one roster without a defined show could change the types of feuds and confrontations that are booked for each show.
The end of brand extension could also mean more of the same Superstars with mid-and-low card talent having to fight even harder for television time.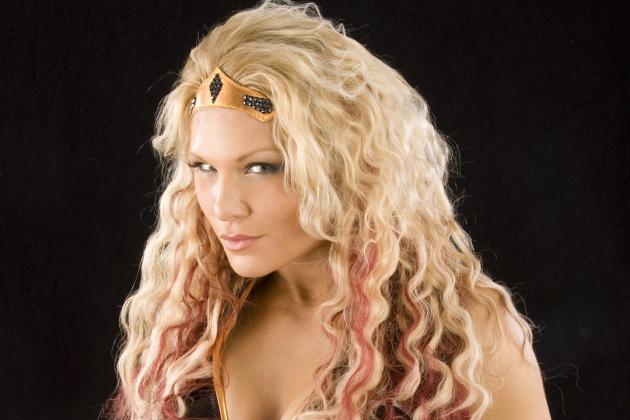 Beth Phoenix has had a largely quiet Divas Championship title reign since defeating Kelly Kelly back at Hell in a Cell in early October, due largely because the WWE hasn't exactly invested in giving Phoenix a solid feud.
The fact that the Divas title isn't even on the line at WrestleMania is indication enough that the entire division is a low priority for the company.
Instead of a Divas championship match, WrestleMania will include a Divas tag match between the teams of Phoenix & Eve Torres and Kelly Kelly & TV personality Maria Menounos.
While the outcome of the match seems somewhat irrelevant to any future programs, this Divas tag match could plant the seeds for future direction of the Divas division.
Kelly and Menounos seem likely to win the match if only because Menounos is a guest and the fall out from the match could spark a feud between Phoenix and Torres which could carry both for at least a month and set up a potential title change.
If Phoenix is pinned by Menounos, which happened the last time they met at Tribute to the Troops, it could also set up Phoenix's ability to lose to weaker opponents would could expand the field of rivals and other Divas that could pick up the title.
Despite her declarations to the contrary, Phoenix will drop her title at some point in 2012. The result of the Divas tag match at WrestleMania could be an indicator of how quickly that will happen.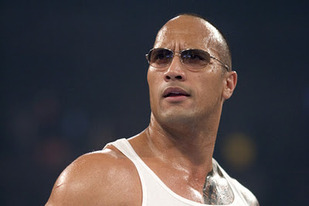 He's The Rock, the most electrifying man in sports entertainment. He's come back to the WWE to prove that he's a better wrestler and a better entertainer than top company man John Cena and he has a legion of fans who are returning to the fold just to see him in action.
The Rock was never seen as unbeatable in his WWE heyday but he's already become a legend in his absence and has hyped himself (and has been hyped) as being able to defeat John Cena without breaking a sweat.
So if The Rock were to lose, it could not only have a detrimental effect on his legacy but could also alienate a large portion of viewers who tuned in just to see The Rock win one more match, the same fan base the WWE has catered this WrestleMania to and are hoping will stick around after the pay-per-view.
A loss at the hands of John Cena could also boost Cena's profile, perhaps besting CM Punk for mainstream media attention once again and adding another highlight to an already impressive career.
If Rock walks away from WrestleMania with a loss, it could open the door to continuing this feud with Cena for a while longer, but how weak will The Rock appear at the end of the night?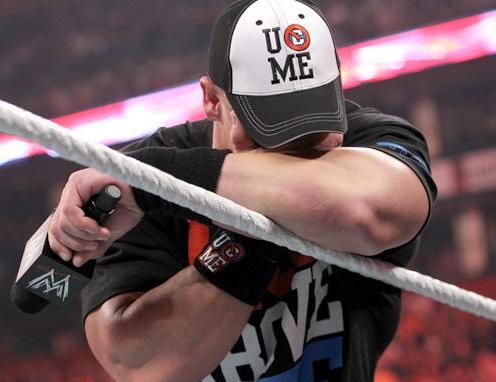 If the big The Rock vs. John Cena match is viewed as the old guard vs. the new guard, then John Cena represents every member of the current WWE roster who make weekly television appearances and tour with the company nearly year round.
Cena is arguably the most popular and important figure amongst wrestling fans who are too young to appreciate The Rock at his height of popularity.
The Rock was booked for WrestleMania to draw older viewers back to the WWE and to attempt to pick up as much publicity as possible, but The Rock is a part-timer at best, and in order to keep new/returning eyes, the WWE must book Cena to win the match.
If Cena loses at WrestleMania, there's a large number of fans who will be glad to see Cena go down at the hands of The Rock. Cena will have plenty of time to make a post-WrestleMania comeback but he may lose fans in the process.
Cena has built a somewhat dubious legacy on more-or-less winning most matches he participates in and this is his highest profile match to date. Will a loss to The Rock damage Cena's legacy and only prove his critics right who claim that Cena will never be as good or as trusted as anyone during the Attitude era?
If The Rock wins the big match at WrestleMania, will it be a sign at the WWE has little faith in their current roster and will continue to bring back older wrestlers on a regular basis to secure larger audiences?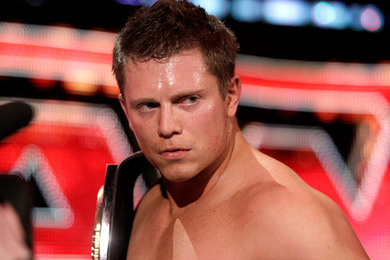 Rumors have been flying around for months that The Miz is on the outs with The Powers That Be but many forget that The Miz was a key player in The Rock/John Cena feud this time last year and his recent appearances on Raw and Smackdown have highlighted The Miz's desperation for getting a match at WrestleMania.
If The Miz is not named a key player in the 12-man General Manager Tag Match, he could attempt to draw attention to himself by interfering in a match and costing someone a big victory. If that occurs, the most logical match for The Miz to ruin would be The Rock vs. Cena.
Although it would cheapen what should be a pure match, it would help extend the Rock/Cena feud by giving whomever picks up the win a dark cloud around their victory and force a rematch.
The scenario would also help generate real audience heat for The Miz and re-cement him as a top heel, leading to big matches and story lines.
Any interference or dirty win in the big match would make for a huge controversy to close out WrestleMania, and since when has the WWE shied away from controversy?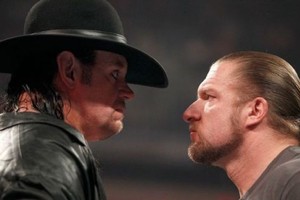 This one is simple.
The Undertaker has gone undefeated at WrestleMania every time he's appeared at the event for the last 19 matches.
If Undertaker loses, not only will it end his streak but it will be the end of an era and possibly be Undertaker's final match.
If Undertaker loses to Triple H, as opposed to an up-and-comer or younger star like CM Punk or Wade Barrett, it will establish Triple H as a legend killer and possibly creates additional story lines where Triple H effectively ends the careers of veteran wrestlers.
An Undertaker win will only continue the streak... An Undertaker loss will change the WWE, and all future WrestleManias, forever.