Manchester United: 10 Reasons the Red Devils Won't Fall from Atop Standings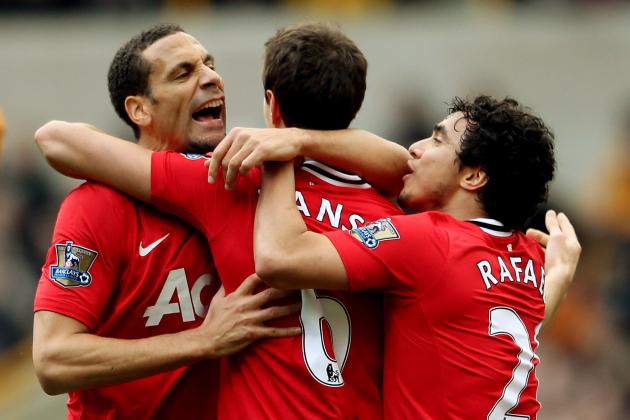 Scott Heavey/Getty Images

Manchester United sits atop the Premier League standings, four points ahead of Manchester City. The Red Devils chased the Citizens for 17 weeks until they finally surpassed them. Sir Alex Ferguson's boys are determined to continue leading the tournament.
With nine games ahead, United has to keep the good work to claim the title and prove that a bad start doesn't mean failure.
It's time to see why ManU won't fall from the top of the table.
Begin Slideshow

»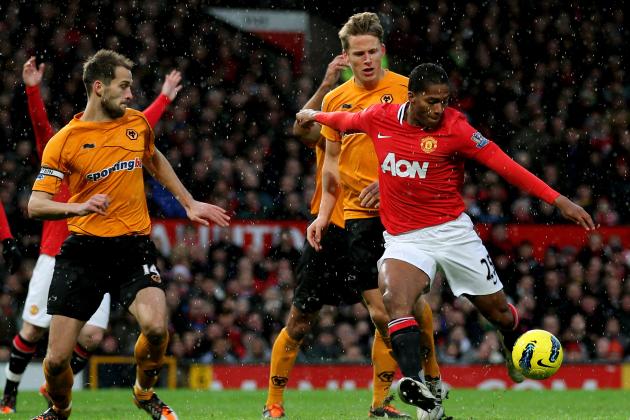 Alex Livesey/Getty Images

Antonio Valencia missed four weeks due to a hamstring injury. In that period, United's game from the right sideline was in trouble.
The Ecuadorian reappeared last weekend and he did it in style. He scored United's second goal and assisted Danny Welbeck and Javier Hernández for the third and fifth goals, respectively.
Valencia has been recognized as one of the top wingers right now; actually, for Barcelona's manager, Pep Guardiola, he's simply the best in the world.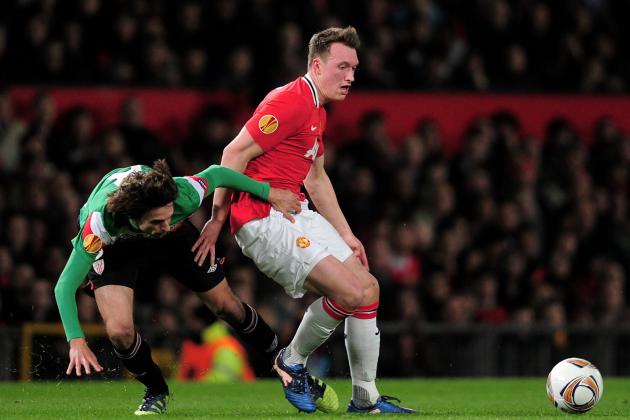 Jamie McDonald/Getty Images

After a lot of injuries and uncertainty, Alex Ferguson has finally set a strong defense.
With Nemanja Vidic out for the season—he ruptured his cruciate ligament in the Champions League match against Basel—Ferguson took some time to fill his place.
Now, Phil Jones, Chris Smalling, Jonny Evans and Rio Ferdinand seem to be comfortable with the adjustments and have taken control of the defensive line whenever the boss lines them up.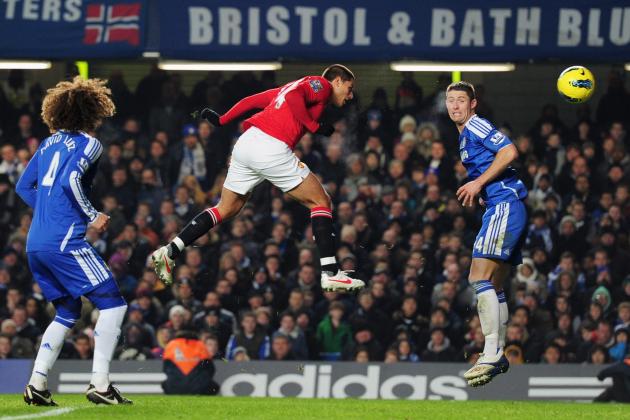 Shaun Botterill/Getty Images

Javier Hernández had a rough start due to injuries. Nevertheless, the Mexican footballer came back strong in the second half of the season.
He has appeared in 23 meetings and has scored 10 times. From January to March, he's played seven Premier League matches, with four goals included.
Chicharito may not play as much, but he certainly takes advantage of the time he spends on the pitch.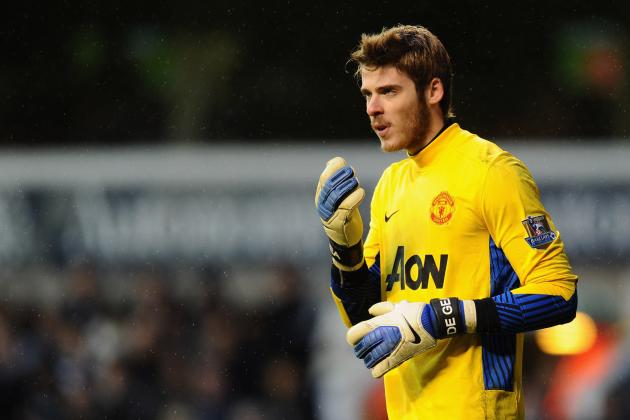 Mike Hewitt/Getty Images

When David de Gea came to Manchester United, he had to fill Edwin van der Sar's big shoes to fill.
De Gea had a rocky start, which led to fans and media to question his performances. Sir Alex Ferguson, Chris Smalling and even Van der Sar supported him.
The 21-year-old goalkeeper has come out better in the last meetings, setting himself as one of the most important players on the pitch due to his spectacular saves.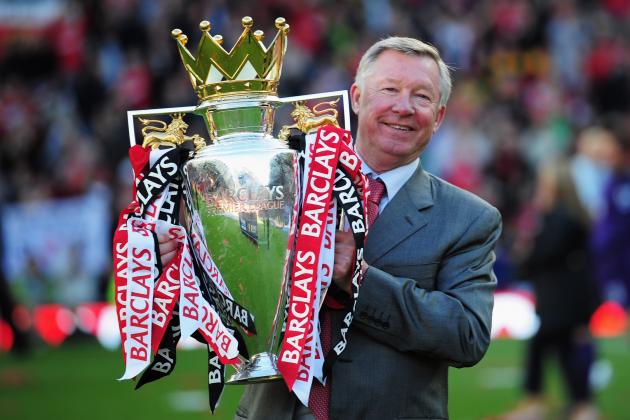 Shaun Botterill/Getty Images

Alex Ferguson's dedication and hard work has paid off and now he stands as the most successful boss in English football.
He's the only manager that has remained in his position since the formation of the Premier League, back in 1992.
The Scottish was also appointed Manager of the Decade in the 1990s and Manager of the Year eight times.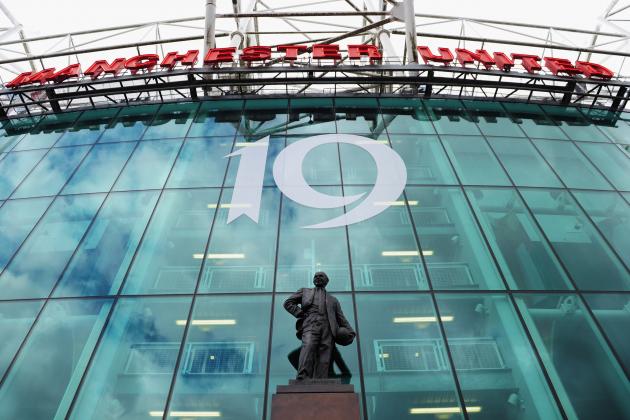 Shaun Botterill/Getty Images

Manchester United is close to breaking another record and become the only team to have won the Premier League 13 times.
Last season, the Red Devils became the most successful team on the Premier League, as they grabbed their 12th title. It was also the club's 19th top division trophy.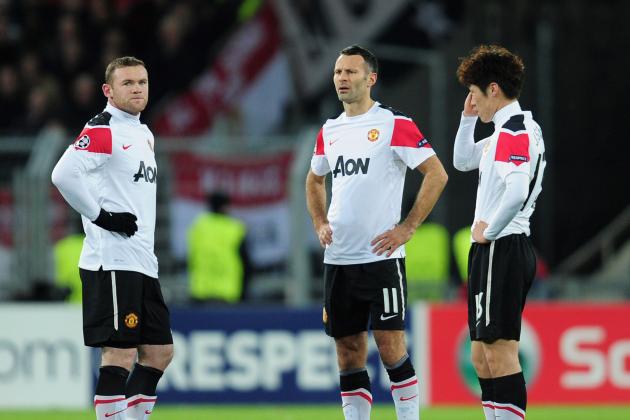 Jamie McDonald/Getty Images

There's just one title at stake and that's the Premier League. United kissed good-bye the UEFA Champions League, Europa, FA Cup and Carling Cup.
The Red Devils are poised to take it home, thus preventing their first trophy-less season since 2006.
Alex Livesey/Getty Images

Manchester City's Sheikh Mansour has spent over $950 million on players and still hasn't won a Premier League title.
Furthermore, Roberto Mancini has brought a lot of talented players, like Edin Dzeko, Sergio Agüero, David Silva and Carlos Tévez, but nothing has happened yet.
When it seemed like the perfect season for them to take over, as United struggled with injuries and position changes, the Citizens blew their opportunity to claim their first Premier League trophy.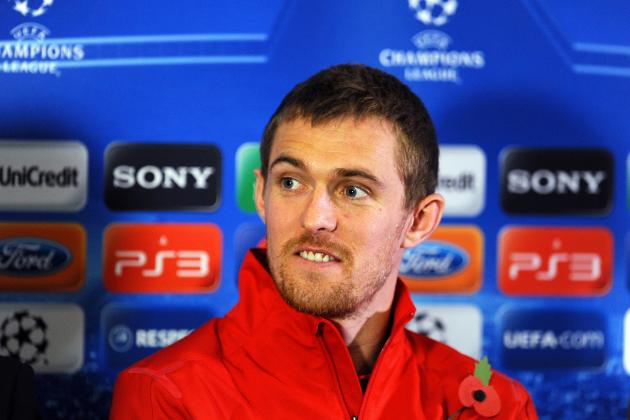 Clint Hughes/Getty Images

The squad has gone through some serious stuff this year, but it keeps the unity going and has shown how important it is to work together toward the same goal.
The Red Devils lost Darren Fletcher for the rest of the season due to a chronic bowel disease, Nemanja Vidic won't return until August because he damaged knee ligaments and Anderson has been dealing with a lot of injuries lately—the most recent will keep him away from the pitch for five weeks.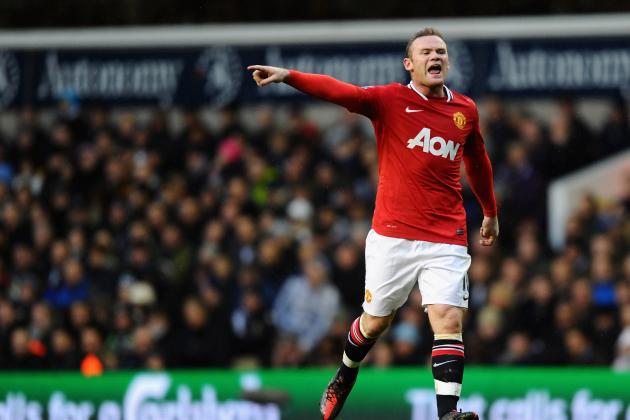 Mike Hewitt/Getty Images

Wayne Rooney has become a great player with a lot of skills and resources to score, but he's been an even better teammate and leader on the pitch.
The England international has been a key element in United's fight to get back to the first place of the Premier League table. Rooney has scored 20 times this season and has eight assists so far.
He has understood his new role as a playmaker, without forgetting his lethal striker instincts.