A.J. Hawk & the 4 Green Bay Packers with the Worst Contracts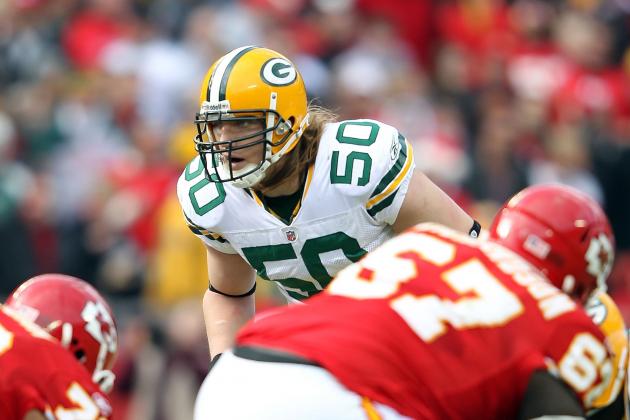 Jamie Squire/Getty Images

When the Green Bay Packers signed linebacker A.J. Hawk to a big contract last season, many questioned GM Ted Thompson's decision to do so. Suffice to say, the contract hasn't led to better play.
However, Hawk isn't the only Packer with an especially bad contract. As with every team, Green Bay has some pretty big salary numbers for players who don't quite deserve it.
Who else, besides A.J. Hawk, is one of the top five players with the worst contracts on the Green Bay Packers?
Note: Contract information taken from Rotoworld's Green Bay website.
Begin Slideshow

»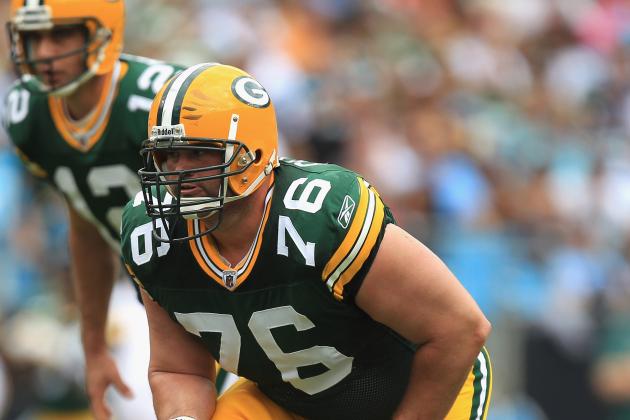 Streeter Lecka/Getty Images

Chad Clifton is in the final year of a three-year, $19.58 million contract.
While Clifton, a career Packer, has spent many years protecting the blind side of both Brett Favre and Aaron Rodgers, it's time to let him go, especially as we've seen his play slip.
Green Bay needs to sign Rodgers, Greg Jennings and Clay Matthews to extensions, and the money that the Packers could save by cutting Clifton would help in that directive.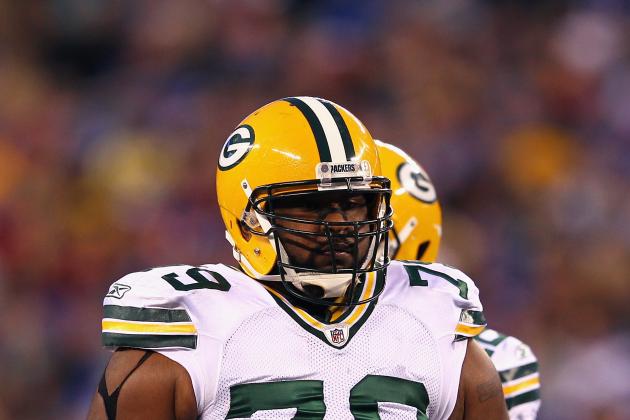 Al Bello/Getty Images

Pickett's monster contract comes is a four-year, $24.925 million deal.
While last season he had a base salary of $2.7 million, the base salary for this year climbs up to $4.5 million and he has a cap number of $5.375 million due to various bonuses over the life of the contract.
That's a lot of money for a player who has 9.0 career sacks and failed to record one in 2011. He is not helping solve Green Bay's enormous pass rushing problem.
Though Pickett should make it with Green Bay this year, his cap number climbs to over $6 million in 2013, the final year of his contract. If it can't be reworked, he seems primed to be cut next offseason.
Jonathan Daniel/Getty Images

A fan favorite since he was drafted in the seventh round in 1999 NFL Draft from Alcorn State, Driver may have to win the hearts of fans elsewhere this season.
Driver's skills have diminished to the point that he's the fifth most talented receiver on Green Bay's roster, and the sixth best receiving option.
The long-time Packer's contract is set to expire this year after earning $4.3 million.
Driver likely won't make the cut, especially since he is no longer capable of effective special teams play, something a fifth receiver needs to be able to do.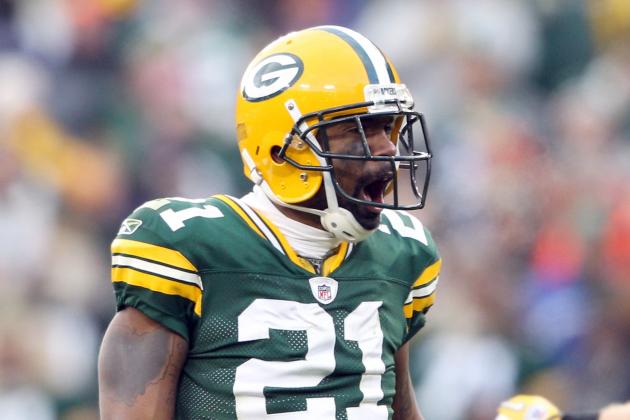 Elsa/Getty Images

Charles Woodson has had an illustrious career and is a top-five cornerback in NFL history. One could make a case for him as the best.
Woodson does it all and is a fine cornerback. But he regressed in coverage ability last season and may have to switch positions at some point in the future.
Back at the start of the 2010 season Green Bay gave the former Heisman Trophy winner a five-year contract extension worth $55 million.
He's owed $11.5 million this year and $6.5 million each of the next two. His huge contract has led to speculation that he might get released.
While that will not happen, it would be amiable of him to re-work his contract to save the franchise money and increase his odds of another ring.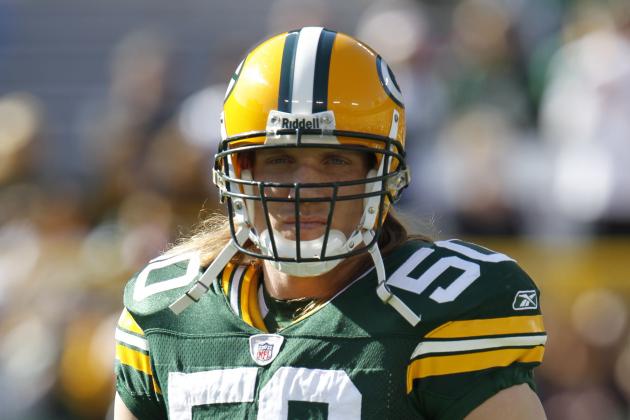 Matt Ludtke/Getty Images

Finally, the man of the slideshow himself, A.J. Hawk.
The owner of a preposterous five-year, $33.75 million contract, Hawk took a step back the season after he got the contract, only recording 84 tackles in 14 games.
It was never a good contract in the first place for a player who largely failed to live up to lofty expectations coming out of college.
Hawk's lack of playmaking ability doesn't work in his favor.
The fact that he's getting paid more than Clay Matthews, a player who plays the same position and outperforms him, also makes Hawk's contract seem that much worse.