Fantasy Baseball Sleepers 2012: Late-Round Gems Who Will Lift Teams to a Title
March 20, 2012

J. Meric/Getty Images
After building the foundation of your fantasy baseball team, it's important to enter the later rounds with a list of targets to consider. If you just take a random player off the cheat sheet, more often than not you'll be disappointed with the results.
Let's take a look at three sleepers who should be available late in most drafts that will provide terrific value based on draft position.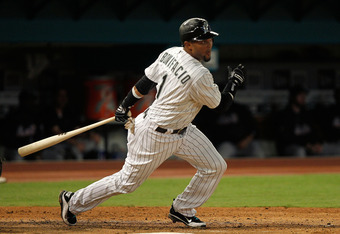 Mike Ehrmann/Getty Images
Emilio Bonifacio
Bonifacio stole 32 bases over the final three months of last season following a slow start. One of the biggest reasons for that major jump was increased patience at the plate, which allowed him to get on base more often. That's the most important factor for a player whose best attribute is speed.
As long as his plate discipline continues to improve, there's nothing holding him back from reaching 50 steals. There aren't many late-round selections providing that type of production, even if he doesn't contribute to the power categories.
The Miami Marlins speedster also has eligibility at multiple positions, including a weakened third base spot, which only gives owners more reason to draft him.
Brandon Morrow
Heading into last season, few pitchers were generating more hype than Morrow because of his ridiculous strikeout potential. Even though the Toronto Blue Jays star did strike out hitters at an impressive rate, his ERA lagged behind and caused many owners to sour on him.
There were some positive signs, though. His walk rate decreased by half a batter per nine, which proves he's finally learning to pitch instead of just throwing it hard and hoping to get strikeouts. He also suffered some bad luck in terms of a low left-on-base percentage.
It all adds up to a potential breakout season for Morrow. He's slowly but surely putting everything together and has a great chance to match the hype from last year.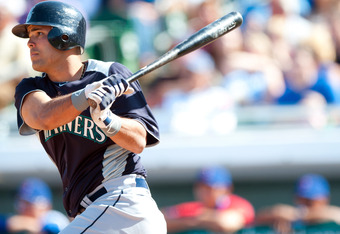 Rob Tringali/Getty Images
Jesus Montero
Montero was the marquee piece the Seattle Mariners received after trading Michael Pineda to the New York Yankees. It's too early to make a call on the deal, but the early edge goes to Seattle. Montero has been tearing the cover off the ball in spring training while Pineda has been struggling.
He's always been able to hit, no matter what level he was playing at, but his defense has held him back. While there are legitimate concerns about his ability to be a catcher over the long haul, all owners need to worry about is finding a spot in the lineup, which Montero has locked up.
He'll only be eligible for the utility spot for a while, but he should eventually earn catcher status in most leagues. At that point, his value will skyrocket because he's capable of hitting .285 with 25 home runs.