WWE WrestleMania 28: Who's Going to Be on Team Teddy?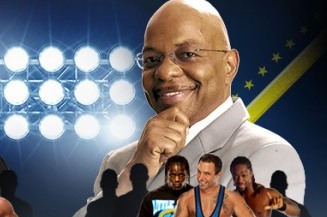 I'd really rather have put this article off until later in the week, but when the SmackDown spoilers from tonight's taping get out, it's going to take away all the mystery for everyone, except those who (like me) try to avoid the SmackDown spoilers.
There's a good chance that at least one or two of the remaining three spots on Team Teddy will get filled tonight.
Last night, John Laurinaitis filled up his team by adding Jack Swagger and Dolph Ziggler to Mark Henry, Christian, and team captain David Otunga.
Teddy Long already has team captain Santino Marella, R-Truth and Kofi Kingston. So, which three Superstars will fill out the six?
Will they be from SmackDown or elsewhere?
Is there a chance of a heel on the team?
Begin Slideshow

»
Alex Riley, Curt Hawkins, Epico and Primo, Heath Slater, Hunico, Jey and Jimmy Uso, Jinder Mahal, Johnny Curtis, JTG, Michael McGillicutty, Trent Barreta, Tyler Reks, Tyson Kidd and Yoshi Tatsu.
These guys have essentially a one-percent chance of being on WrestleMania in any capacity.
The ones with the best chance are Epico and Primo, in that they might get a last-minute tag team match, and the Usos, who are the only intact tag team (other than Hawkins and Reks) that isn't otherwise engaged.
Of course, this only makes them less likely to be in the big general manager unification match.
Most of the rest of these guys are plenty talented and have even had their chances to shine, a few have even held gold at one point or another.
But they're anything but hot right now, and it would take another rash of sudden and unexpected injuries to get even one of these guys on Team Teddy.
These three men have a shot at getting in, albeit a small one.
Alberto Del Rio
Del Rio has one thing going for him, and that's that he is an established main eventer.
He has two strikes, though, in that he hasn't been in a ring since he showed up at Elimination Chamber to show support for Laurinaitis, and if he was going to be on a team, it would have been Team Laurinaitis.
It is theoretically possible that there could be an angle where another wrestler takes the last spot of Team Johnny and he feels slighted and goes to Teddy, but it doesn't seem very credible.
Del Rio is too proud.
Justin Gabriel
Gabriel has had some stop-and-start, minor pushes this past year, feuding with Cody Rhodes when Rhodes was between storylines, and got an out-of-left-field title shot against Jack Swagger.
He doesn't have a great shot because he hasn't really been involved in any major storylines, but he has history with one third of Team Johnny and Otunga stole his entrance music.
Apparently there were rumors that Rey Mysterio and Sin Cara were possibilities as members of Team Teddy. These rumors also named R-Truth and Kofi Kingston, and the pair have been named as members since.
Sounds like one last hope for achieving that world record of people wearing masks.
The question still remains if either of them will be ready to even do as much ring work as would be necessary with four or five other wrestlers to rely on.
If WWE wants to install botch machine Sin Cara into a major match at WrestleMania, they would do it with no run-up time to prepare.
It would mean that Santino Marella would be the heaviest competitor on Team Teddy, at 233 pounds. Other than R-Truth, the rest of the team would be cruiserweights.
Now, if the concept is to create a huge underdog story, then great. But if Teddy Long is supposedly hand-picking a team to save his job, then it doesn't scream great strategy.
Team Laurinaitis has Mark Henry as the heavy on their side, so it would make some sense for Team Teddy to get some size.
Moreover, both of these men have been rumored as potential choices.
Brodus Clay
Brodus is an intriguing possibility, but has been off television ntil recently after running through the undercard with his new Funkasaurus gimmick. He hasn't lost a match since his long-awaited return this year, but hasn't put in more than a minute or two of ring work at a time, either.
It's possible that Clay could join Team Teddy and let the more experienced wrestlers carry the match, enter briefly in order to eliminate someone, then tag out and stay out.
This will work, as long as Team Teddy wins.
If Lauinaitis' group prevails, it could only be over the prone form of Brodus Clay, potentially rendering the Funkasaurus extinct.
Ezekiel Jackson
Jackson's probably a slightly more likely choice. Big, strong, experienced, and able to let the other guys do most of the work, then come in to get a little work done. It's also no issue for him to get eliminated early, and in preparation for Otunga taking the lead, Jackson fell to him in consecutive matches.
Still, his chances aren't great, and compared to the opposing side, he'd be a bit of a disappointing addition.
This one sounds crazy, and it probably is, but it would make an interesting story.
For the past few months, Teddy Long gave Drew McIntyre a series of chances to prove he was worth his inflated contract. Some fair, some decidedly not so. Every time, McIntyre failed.
Eventually, he was fired, only to be rehired by Laurinaitis when Big Johnny was given control of SmackDown for a night.
Everything points to McIntyre being the last member of Team Johnny, but if that spot is filled by someone else, there is the chance that he might take that as a slight and seek opportunity elsewhere. Drew is still a SmackDown talent.
Plus, there is talk of a gimmick change ahead for McIntyre, and there is no sense in continuing the whole "Teddy Long sticks him in the toughest matchup available" angle.
What if Long announces he's trying to choose his team and McIntyre comes to him, surprisingly contrite, and asks for a chance to join him, to finally show what he can really do in a fair fight?
What if Long has a tournament or a battle royal and McIntyre succeeds?
With all the history these two men have, it would be interesting, at least, and could speak to bigger and better things for the erstwhile "Chosen One."
Evan Bourne finished serving out his second suspension earlier this month, but has yet to return to television.
Currently, there are some rumors that he may enter into a feud with Jack Swagger over the United States Championship after WrestleMania.
But that doesn't mean he can't be there on the big day.
The question is if Bourne is ready to go and if the WWE brass want to let him onto the "Biggest Stage of Them All," right after his second Wellness Policy violation in a year.
This is probably one of the most likely choices.
Like Mysterio, Sin Cara, Jackson and Clay, Khali was named among the rumored possible team members.
He's also huge, and clearly offers a balancing point to Mark Henry, especially considering that Team Laurinaitis is bigger in general.
He also has beef with Henry, considering Henry took him out in his Hall of Pain ankle-breaking spree.
His weaknesses as a performer would be covered up by letting the other guys do all the work. He can slap a few guys around, get eliminated, no problems.
Not the sexiest pick, but pretty sensible.
Here's the one I'm personally championing.
Miz has been having a hard time of it lately, and as much as Cody Rhodes has been giving The Big Show a ribbing over his WrestleMania stumbles, it looks like Miz is headed for a greater embarrassment.
After failing to demonstrate his ability on RAW against Sheamus, Miz is running out of options.
He'd have to swallow his pride to ask Teddy to take him, but he's desperate enough to do it.
Much like Drew McIntyre, seeing the Miz on Team Teddy would be a real surprise to many, and would be a good addition to the story, opening up the possibility to Miz having a real impact in the match and making a bit of a WrestleMania streak of his own, in addition to a possible change of character afterwards.
While there haven't been rumors of Zack Ryder making it onto the team yet, he was brought back to TV well in advance of WrestleMania, even when his injuries could have held him out much longer.
Ryder has also been doing his thing and drumming up fan support in making him a member of Team Teddy. It makes tons of sense, considering he was Teddy Long's last assistant, he's feuded with Dolph Ziggler over the U.S. title and then lost it (unfairly, thanks to, oh yeah, John Laurinaitis) to Jack Swagger.
He's also popular and charismatic and fans want to see him get his RyderMania moment.
Personally, I have other ideas for Ryder at WrestleMania 28, but this is probably more likely.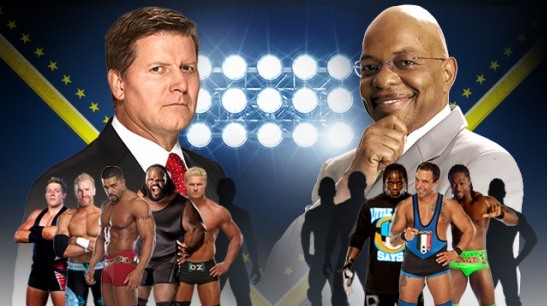 So, here's my prediction for Team Teddy:
Santino, R-Truth and Kofi
Zack Ryder
Great Khali
The Miz
Drew McIntyre joins Team Johnny (unless Del Rio is ready to go).
Who do you think it will be?
Who do you want it to be?