Hines Ward Rumored to Retire as Steelers Announce Press Conference
March 20, 2012

Justin Edmonds/Getty Images
After 14 seasons, Hines Ward may have decided to retire from the NFL.
If he has in fact decided to retire, he leaves the game that brought him: three AFC Championships, two Super Bowl trophies, one Super Bowl MVP to go with a long list of memories and accomplishments from his time with the Pittsburgh Steelers. 
This rumor comes from NFL.com's Jason La Canfora who said that the Steelers have announced a press conference for Ward for later today.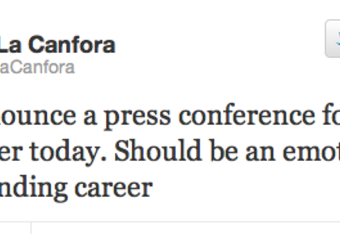 When the 2004 season ended, Ward broke down emotionally with the thought that running back Jerome Bettis was going to retire after a crushing loss to the New England Patriots in the AFC Championship game. 
When the Steelers decided to part ways with Ward earlier in March, the receiver thought he still had some football left inside of him saying, "I do feel that I still have more football left in me and I am looking forward to playing in the NFL again this upcoming season."
If Ward is retiring, he enters the discussion of potential Hall of Fame member. He would finish his career with 1,000 receptions, 12,083 yards and 85 touchdowns. The numbers place him eight among receivers for receptions, 18th for receiving yards and tied for 13th for touchdowns.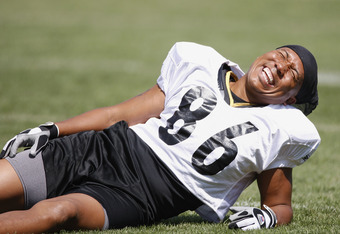 Gregory Shamus/Getty Images
What may put him into the Hall of Fame on the first ballot will be his two Super Bowl titles and one MVP from Super Bowl XL. 
If this is the end for Ward, he will be remembered as one of the greatest Steelers ever. His charming smile and hard-nosed play will be missed in the NFL.