What's up guys? This is my first blog on Bleacher Report. I also write for a couple of wrestling sites in the US, but I'll post their details at the end. Although the work I've done recently is about wrestling, I'm a big fan of football (or soccer!).
There's been a lot of problems with money in football over the last 10 years. Personally, I've seen the damage that lack of money does to a local football team. Sure, there may have been higher profile cases than my team, Dundee FC, who play in the Scottish First Division, but since 2000, 37 different clubs in the UK have entered administration.
Five of them are still in a bad way. Arguably, the two biggest names in the list are Glasgow Rangers FC and Portsmouth FC. The thing that's really shocking about that is the income both clubs have had in the last five years. Both clubs have won major honours and competed in Europe, yet they've both had to call administrators in.
Why's that? Well, to me, it's a case of clubs living out of their means. If you ran a business, would you spend millions of pounds (or dollars) more than you had coming in? No. It's ridiculous.
The people who suffer most are the fans, and they're the lifeblood of any club. Sure, the staff can be great servants, but they do come and go. The fans are the one constant of any sports team. Don't get me wrong. There are a lot of club owners who live within their means and are successful. It's those who come in without a lot of knowledge and chase a dream, instead of running things prudently.
I've seen it happen twice to my team, Dundee FC. The first time we went into administration was 2003. I can remember it like it was yesterday. Less than a month after we'd finished a UEFA Cup run, news broke that we were in administration with £23 million debt. To give you an example, we signed former Middlesbrough & Juventus striker Fabrizio Ravanelli in 2003. His contract was worth £5,000 a week. That's just for one player and, at the time, we were a mid-table SPL side at best. It's crazy to pay someone that much, even with his pedigree.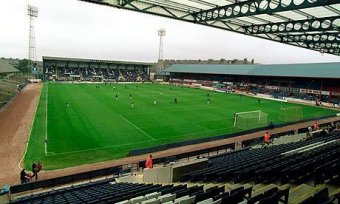 Because of the club's money troubles, 23 members of staff were paid off, including 15 players. The club was losing £100,000 a week. The plan to bring in unknown foreign players and sell them on for a huge profit had failed. Crowds didn't go as high as the owners hoped, and it was inevitable that we'd end up paying for it. "We" being the fans.
It's always the fans that suffer when something like that happens. The first home game after the announcement was a Scottish League Cup quarterfinal against Hearts. I'll never forget the passion of our fans that night. It was raw emotion at its best. We came out of administration in August 2004.
Just over six years later though, we ended up in the same position. A financial backer came in to the club, wanting to transform us into an established club. Again, he didn't have his head screwed on and 18 months after he swanned in, we were in trouble. I don't even think that the money he invested was his to be honest. We'd probably have been better off using Monopoly money to pay for everything.
The 2009 preseason was full of promises that we'd win the First Division, and we ended up being the second highest spenders in Scotland that summer. Even Glasgow Rangers, who could offer European football to their targets, didn't spend as much in transfer fees as we did. It was bound to come back and bite us, and it did.
To stop clubs from going bust and forcing fans to dig them out of their problems, the authorities need to take action. The Fit and Proper Persons checks clearly aren't good enough when you see how many clubs are in a dire financial state. The people who come to invest in football shouldn't just swagger in with their wads of cash and say 'Hey, look at me! I've got money!' They should take a good look at the income and expenses of their club and learn to cut their cloth before spending any money.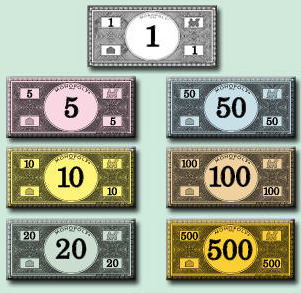 The most important part of any club is their stability and survival. Anything else should be a bonus. No one has the right to expect anything because without football, the British sports industry would be a very different place.
I hope you've enjoyed reading this article about money in football. I'm going to try to write four times a week going forward. Hopefully, the schedule will look like this:
Monday – Football (Soccer)
Wednesday – Golf
Friday – F1 Preview & Predictions
Sunday – Wrestling Talk
I'm writing wrestling columns for www.nodq.com and www.quickwrestlingnews.com every week, too. The NoDQ one is called From Across the Pond (or FATP) and the QWN one is called Smoke & Mirrors. Check them out every week. I'd love to hear from you about them and of course, about what I say here at the Bleacher Report. Follow me on Twitter @georgec1982.
Thanks for reading and stay classy.