WWE WrestleMania 28: 10 Wrestlers Who Should Be on Team Long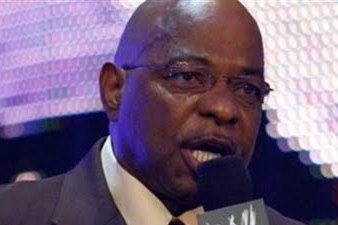 Image Courtesy of: wrestlingfans-mania.blogspot.com
With WrestleMania XXVIII around the corner, the 12-man tag team match for the event is still missing many key pieces to the match. Who will fill those final spots?
While Team Laurinaitis has five of its members picked, Theodore Long's team is in need of three more wrestlers on his team.
This match could very well be the final deciding factor in whether Teddy Long continues working in any role in the WWE.
He needs to make sure he chooses the best of the best, and most importantly, the best of the best need to be given a spot at Mania, especially since they will most likely get no other option.
With a card as large as the WWE has, just choosing three options is difficult, so instead, how about we just look at all of the possibilities Teddy still has to choose from.
Here are the 10 wrestlers that Teddy Long should choose from in complementing Santino Marella, Kofi Kingston and R-Truth, on the way to securing his job once and for all.
Begin Slideshow

»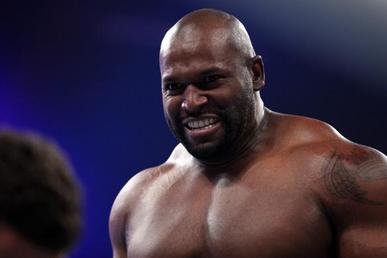 Image Courtesy of: extremein.com
The two have been working together lately, so it would seem that Teddy feels comfortable with Zeke. Maybe that trust in such a strong specimen could be enough to pit Big Zeke against Big Johnny.
Obviously, his numerous losses over the past month to Mark Henry and David Otunga, both members of Laurinaitis' team, are troubling, but that brute strength and a strong trust in character could be enough.
It helps that Jackson is a former Intercontinental Champion, giving him some strong credibility if it is ever brought up.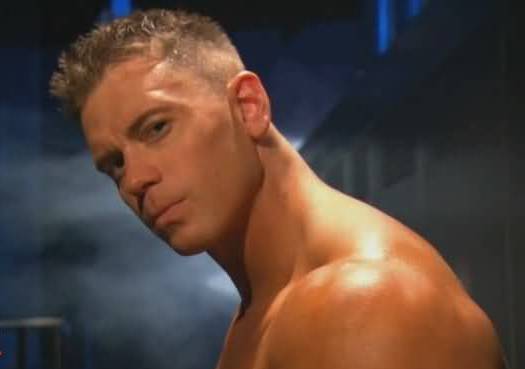 Image Courtesy of: wrestling18.com
Alex Riley is probably the least likely candidate on this list. Why? Because he has now been stuck onto the NXT roster. When you are moved that far down, WWE doesn't easily move you back up.
That said, Riley could fit the team well. He is a good talker with some following, or at least he had some following until he was pushed away from the spotlight.
Yes, Riley is not perfect in the ring, but he has shown he can hang with the top guys even when given no time to hone his craft. That has got to mean something.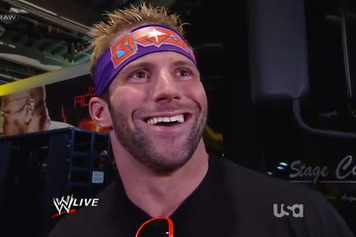 Image Courtesy of: videoproductionwwe.blogspot.com
Zack Ryder has been on the roll of his life lately, and he is now petitioning to get himself on Team Teddy.
Well, that might be up to Theodore Long, but this seems like an ideal fit. Ryder is a solid wrestler and performer with popularity. He deserves to be in WrestleMania somehow.
Why not take the former US Champion and insert him into your team? You have to be a fool to say no to that, especially when almost none of your remaining options are nearly as great or loyal.
Think about the roaring crowd, Teddy. Think about the Long Island Iced Z helping you, and just do it. You know you want to...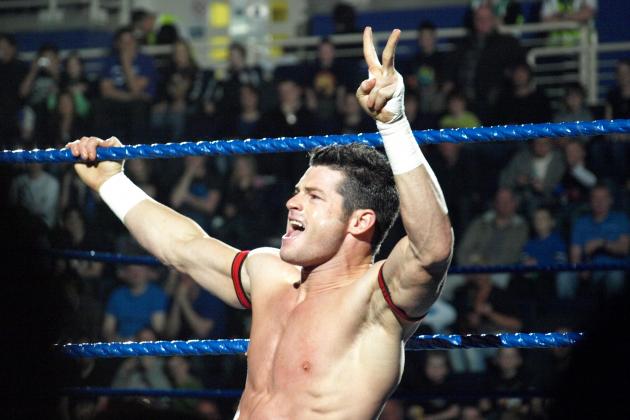 Image Courtesy of: kammerice.deviantart.com
Sure, he's had some issues—doesn't change the fact that Bourne is a high flier and a born entertainer.
He could be re-joined with his former partner, and the two could rebuild their chemistry. You would have a tag team worthy of your team there.
The crowd would go wild just for the tease of an Air Bourne. Think about if they got one—that would be one great way to pump up the crowd. Plus, no one can doubt Bourne as a wrestler.
With agility, athleticism and refined talent, Bourne would be a wise addition to the team as long as he plans to be ready come the event.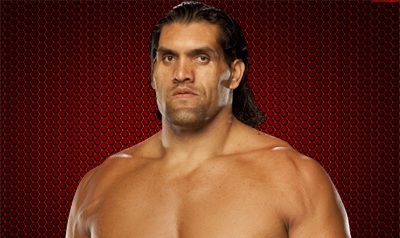 Image Courtesy of: wwesre.ucoz.com
Well, he's big and strong and looks like a menace.
He's also a former World Heavyweight Champion.
That all looks nice on paper, I suppose, but honestly Teddy, don't choose Khali. Please.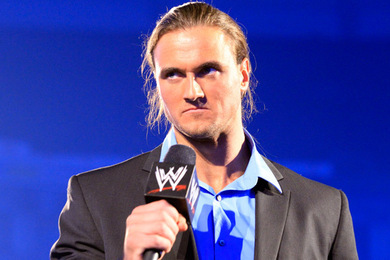 Image Courtesy of: tribalwrestling.com
This seems odd, but hear me out. Drew McIntyre has come full circle, and he is officially re-hired. While Teddy keeps disrespecting Drew, that doesn't mean he doesn't know that Drew has talent.
Say that Long runs out of possibilities and has to find someone, anyone, to help him. McIntyre walks in and boom—Teddy has to owe Drew a favor, but he has a strong talented star on his side.
It seems odd, but it could be just the kind of storytelling that could make this match interesting. Having McIntyre help the man who had him fired would take serious explaining, but be a cool dynamic.
—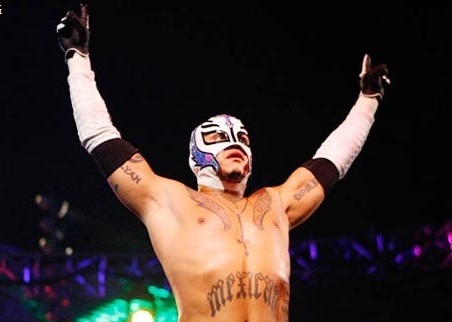 Image Courtesy of: wwewallpapers99.wordpress.com
Rey Mysterio has become a legend in the WWE. He is the ultimate underdog, the guy who defied all of the odds and came out on top as a multiple-time World Champion.
Sure, he might be injured, but Mysterio has said he wants to be at Mania. This could be that chance. He would be a big name for Long that plays it out on the apron for most of the match, but brings hype to the whole team.
Unless Mysterio is really not going to be able to compete, this could be the perfect surprise choice for the role that could turn the tide of the whole match.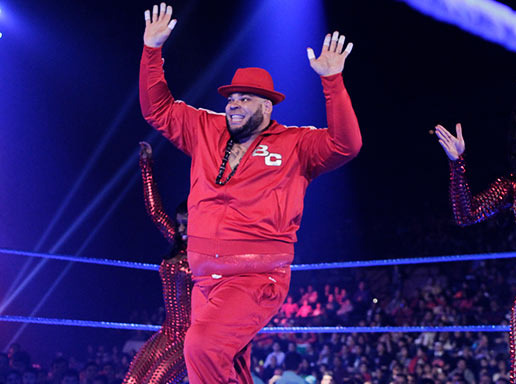 Image Courtesy of: cagesideseats.com
Brodus Clay, the Funkasauarus, is undefeated. He has taken everything and anything in his path.
Sure, Long would probably have to go to Planet Funk to go converse with him, but getting Clay on his team would be a huge asset.
Why wouldn't you want an undefeatable beast like this man on your team in such a must-win situation?
Plus, why wouldn't you want to give the crowd the chance to see the Funkasaurus entrance live at WrestleMania?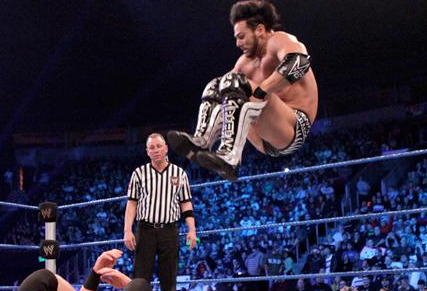 Image Courtesy of: videoproductionwwe.blogspot.com
Want a fast, energetic performer with everything it takes to win on any given day? Look no further than Justin Gabriel.
He may not have the size or even the win-loss record on his side, but he would be so exciting to watch on such a huge stage.
Watching him hit a 450 Splash on anyone, anyone at all, would be an awesome sight, and Long should know that he wants that too. Sure, Kofi and Truth are fast, but they aren't this fast.
Gabriel is an underdog option for the team, but I think he would fit perfectly on a team that is already looking like a collection of underdogs.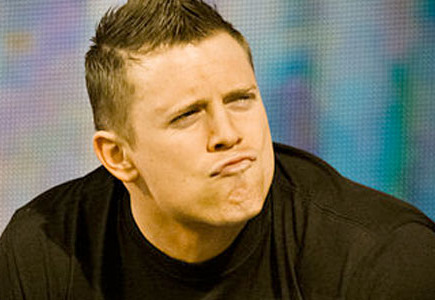 Image Courtesy of: whatculture.com
Here is the craziest and most exciting option possible: the Miz.
What if the Miz gets so desperate after all of this losing and failing to find a spot at Mania, that he has to turn to the very last option? Would Teddy give the former WWE Champion on his team?
Think about the dynamics built off of such a pick—questions abound whether Miz would help or betray his fellow teammates. He would most certainly factor directly into the final result.
Plus, if Miz ends up winning for Long, that could be the moment where Miz turns face and watches his whole career turn around, from being just a former champion to being one of the biggest stars in the company.
***
Thanks for reading.
Comment below!