Sweet 16 2012: Power Ranking Hottest Fans and Cheerleaders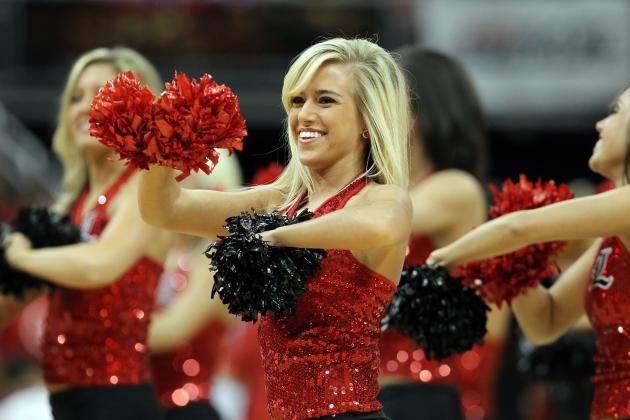 Andy Lyons/Getty Images

For many of you, March Madness has become March Sadness.
Duke and Missouri were eliminated in the first round.
Syracuse is playing without Fab Melo.
North Carolina has the injury bug all over the place.
At this point, you've already thrown your bracket in the trash and are probably rooting against teams just for the chaos of it all. Well, it's time to cheer up. Just because your team's play was ugly, it doesn't mean everything is ugly.
There are more than a few pretty faces in the crowd cheering on their teams in the sweet sixteen.
Here are some of the best the NCAA tournament has to offer in the realm of outer beauty, or in other terms, the sweetest sixteen.
Begin Slideshow

»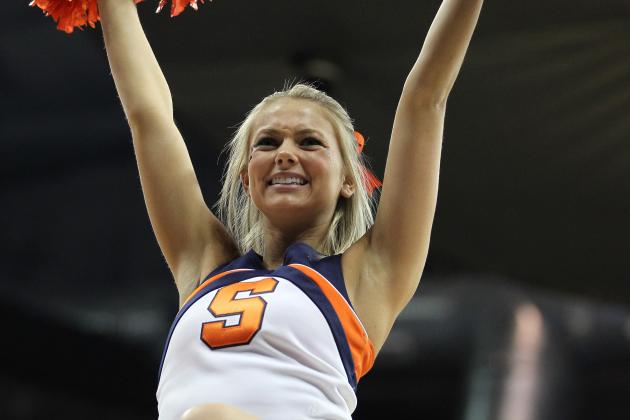 Gregory Shamus/Getty Images

With cheerleaders this hot, you wonder if the Syracuse Orange may consider going back to being called the Orangemen.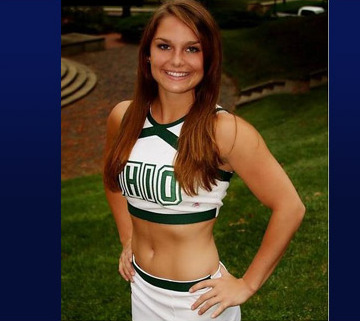 Photo: hottestgirlsoncampus.com
Are they sure they don't pronounce it O-hey-yo?
If they don't, they should.
Photo: Bearcatsnation.com
These Cincinnati cheerleaders make me want to say, "meow" to the Bearcats.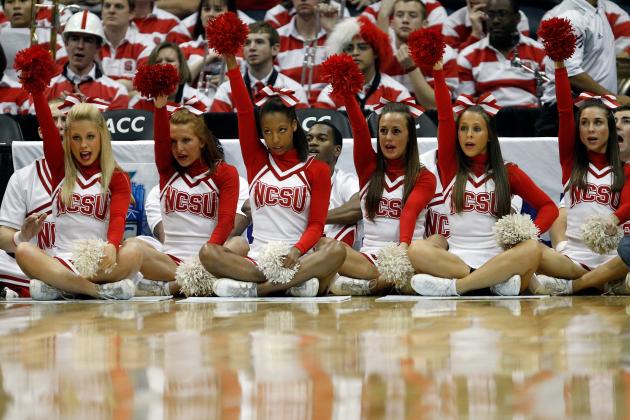 Streeter Lecka/Getty Images

Raise your hand if you want to meet me after the game.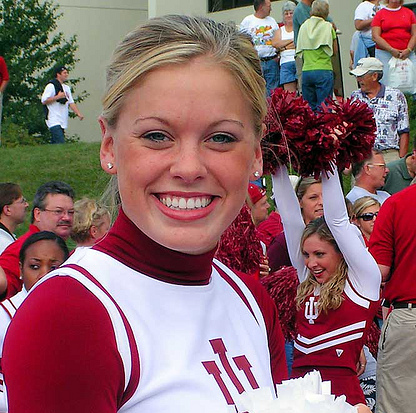 Photo: ncaacollegecheerleaders.com
This is probably played out, but all I can think is Hoosier daddy!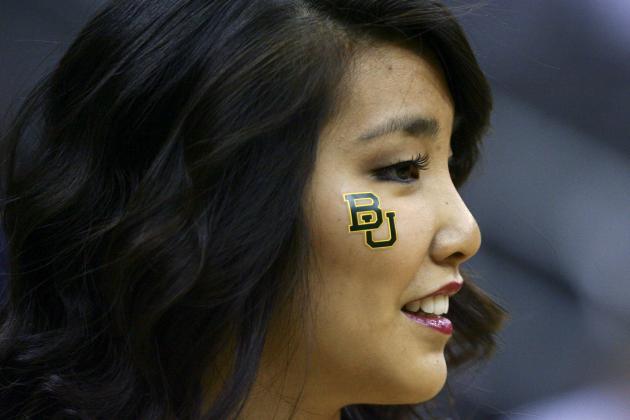 Ed Zurga/Getty Images

If Baylor keeps producing women like this, all my future exes will live in Texas.
Jonathan Daniel/Getty Images

Call me the X-man.
Professor X?
Racer X?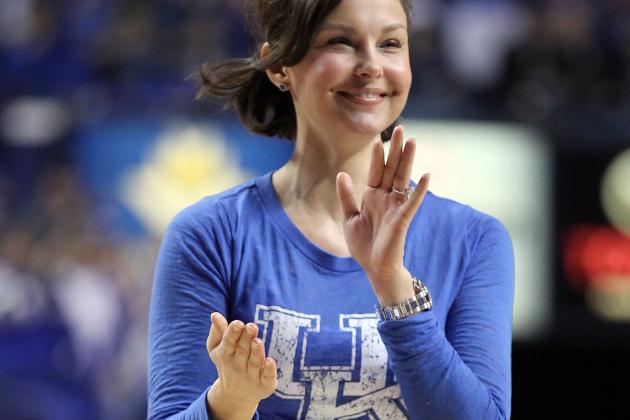 Andy Lyons/Getty Images

No mention of Kentucky fans can be complete without the obligatory Ashley Judd picture.
Ashley Judd makes me angry that I hate Kentucky.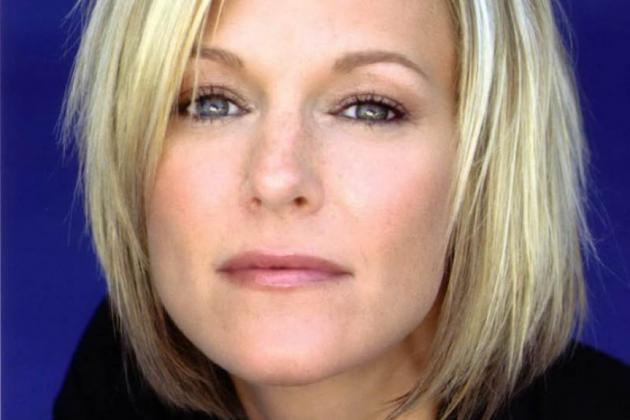 Photo: CBS
This is Wisconsin alum Tricia O'Kelley. She most recently starred in The New Adventures of Old Christine.
Who knew there were Badgers that looked like this?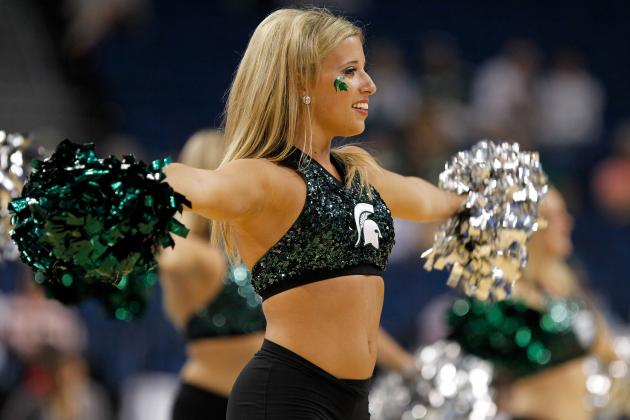 J. Meric/Getty Images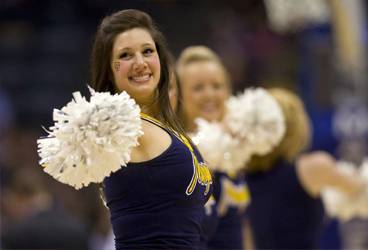 Photo: US PRESSWIRE
Now we know what makes the Golden Eagles golden.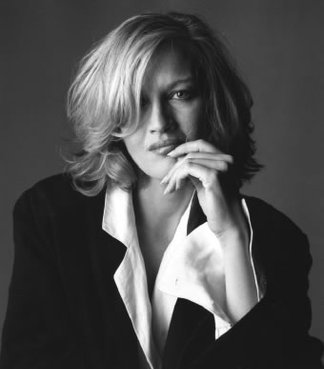 Photo: susantobak.com
I never thought much about Louisville grad Diane Sawyer. Then I saw this picture. She may not look like this now, but she did once. That's newsworthy to me.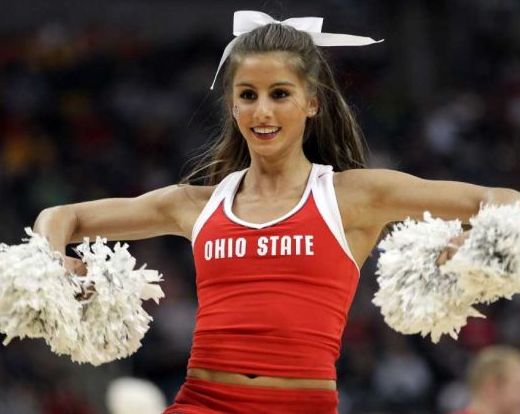 Photo: Houston Chronicle
Although I don't fully understand what I mean by this, Ohio State cheerleaders make me want to dot the "i."
Mike Ehrmann/Getty Images

In my mind I'm goin' to Carolina...
Photo: CBS
Danni Boatwright was first runner-up in the Miss USA pageant and a contestant on Survivor. She's also a Kansas alum.
With her around, why would anyone not want to be in Kansas anymore?
Rock, Chalk, Jayhawk!
Photo: thehollywoodgossip.com
University of Florida has, by far, the largest amount of beautiful women of any school left in the Sweet Sixteen.
The Gator girls are so hot that ESPN's Erin Andrews wouldn't crack the top 100 of her fellow Gator alums in the beauty scale, but she is the No. 1 fanboy dreamgirl and deserves to be seen on this list.