Monday Night Raw Results 3/19/2012: The Top 6 Questions Going Forward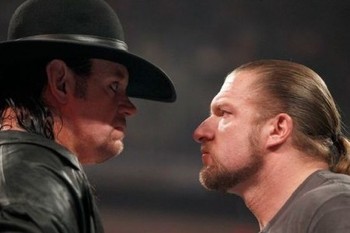 http://www.cagesideseats.com/2012/2/10/2789800/the-iceman-the-game-the-bad-boy-and-the-phenom-knowing-when-to-go
Great job Philadelphia! Proud of my hometown!
Tonight, we witnessed Rocky Balboa, a pose-off and one angry CM Punk.
As I do every Monday night following RAW, I present the top questions going forward.
These questions are meant to stimulate conversation and give us pause, so we can examine current storylines.
Shall we have it?
Will Chris Jericho Call out Any Other Relatives of CM Punk Next Week?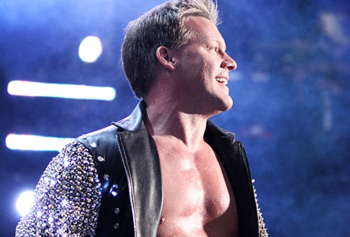 www.wwe.com
Last week, Chris Jericho let us all know that CM Punk's father was an alcoholic. This week, Jericho revealed that Punk's sister is addicted to drugs. What's next? Will Chris Jericho host a special episode of Intervention for Punk's entire family?
CM Punk fans rallied behind their hero last week after Jericho embarrassed him. We were able to look inside a window of Punk that we had never seen before; he became even more relatable to the fans.
Then, the WWE milks it and has Jericho cut the exact same promo, except we now have a druggie sister.
Isn't this feud about proving who really is the "Best in the World?"
Chris Jericho is spending more time on Ancestry.com than proving anything. We have two of the best workers in the business, and the only thing happening is Jericho insulting Punk's family.
I would have liked to have seen a competitive feud where they try to outdo one another until they ultimately must face off at WrestleMania. Instead, all I have seen is a few cheap Jericho victories and some personal attacks on Punk's family.
I think the greatest compliment I can give is that I believe these two are capable of so much more than this. There's no doubt that they will put on a quality match in two weeks. I just thought we would see a much more competitive feud than this leading up to the big match.
What would you like to see happen next week on Raw involving Chris Jericho and CM Punk?
Who Is Lord Tensai?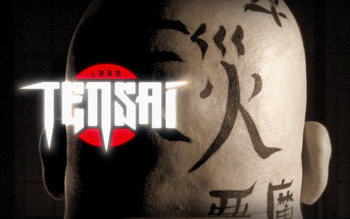 www.wwe.com
Son of Hakushi or former WWE Ape Man? You decide.
During a commercial break of Raw, there was a short promo teasing the arrival of someone named "Lord Tensai." The cryptic commercial only showed the back of a man's bald head.
The identity of this character is available for those who search the internet, but I have chosen not to reveal him in this slide. My goal for this weekly article is to get the fans talking and asking questions, not to reveal the answers.
Whether you know who he is or not, the real question is "What will his impact be when he arrives in the WWE?"
Is the Diva's Match at WrestleMania a Mistake?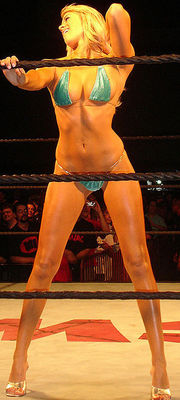 http://www.allwrestlingdivas.com/wwe-diva-kelly-kelly-in-the-ring/
Instead of defending her Diva's Championship, Beth Phoenix will be teaming up with Eve to take on Kelly Kelly and TV personality Maria Menounos.
Is this match a mistake?
Aside from some free publicity on Extra, what exactly is the point of this match? WrestleMania is the grandest pay-per-view of them all, and Beth Phoenix will not even be defending her title.
Instead, she will be teaming up with Eve, who has basically slotted into Natalya's old role, to face the gorgeous, but atrocious, Kelly Kelly and a woman who is just a pretty face on TV?
If you want to know why the Diva's division is continually bashed by fans, then look no further than this match. It is a small microcosm to everything that is wrong with the divas in general.
Joanne Cena, I mean Kelly Kelly, has never put on a great match in her career. Yet, she continuously gets pushed for absolutely no reason. Beth Phoenix, on the other hand, is a fantastic wrestler and is reduced to fighting subpar talent and barely gets any screen time despite being the champion.
Anyone else see something wrong here?
If the WWE wants us to take the divas serious then there has to be a reason for us to watch. Start signing better talent so we can enjoy entertaining matches like we once did with competitors such as Victoria, Trish Stratus and Lita. They should also train women like Kelly Kelly until she is capable of putting on a decent match too.
It is embarrassing when the WWE values a model like Kelly Kelly over a great performer like Beth Phoenix. This match at WrestleMania smells like the beginning of another Kelly Kelly run.
What Will Happen Next Week on Raw Between The Rock and John Cena?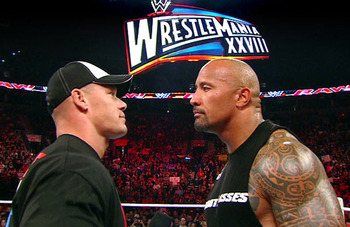 http://nerdreactor.com/2012/02/27/wwe-raw-john-cena-calls-out-the-rocks-wrist-notes/
Next week is the last time we will be able to see John Cena and The Rock prior to their match at WrestleMania. What will happen on the final episode of Raw before their colossal match?
I have felt very mixed on the performances John Cena and The Rock have been giving over the last few weeks. Both men have cut some entertaining promos, and yet, most of the product has seemed generic, thoughtless and lacking substance.
It has not been the "dream" buildup that the barrage of advertising has led us to believe. With only one more episode of Raw between us and WrestleMania, we can only speculate what will happen.
I think it's safe to assume that there will not be any physical altercation between these two men prior to their match. It seems likely that they will meet one last time in the ring to throw some parting shots at one another. I do not believe they will say anything Earth shattering next week.
What do you think should happen next week involving these two? Do you want to see one last intense promo?
Is the Miz Going to Do Something Insane at WrestleMania?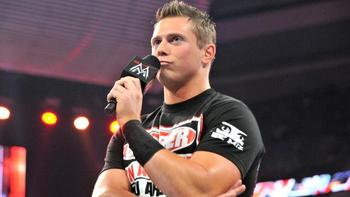 www.wwe.com
The Miz has now failed twice to impress John Laurinaitis, thus leaving him off the WrestleMania card. It would seem that the Miz is poised to do something ridiculous at WM 28 in order to steal the show somehow.
Really? Really, Miz?
The WWE seems to be hinting not so subtly that the Miz is displeased with his role in the WWE currently. He has been doing everything he can to become part of the biggest PPV of the year but has failed each time. If the Miz does not get a match at WrestleMania, will he simply insert himself into the show?
There have been rumors that the Miz is going to be involved at WrestleMania in some capacity. Many fans seem fearful that he will involve himself in the John Cena-Rock match and interfere on one of their behalves.
That would be a terrible idea that would upset Cena and Rock fans alike. This, of course, could be nothing more than another faceless rumor. You have to admit though that the WWE does seem to be hinting at the Miz doing SOMETHING that day.
Will the Miz interfere in a match at WrestleMania?
Will Shawn Michaels Determine the Outcome of the Triple H-Undertaker Match?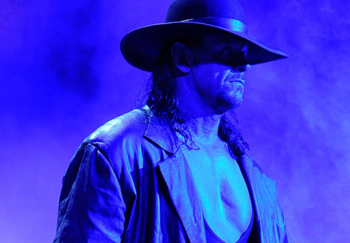 www.wwe.com
Shawn Michaels is the special guest referee for the upcoming "Hell in a Cell" match between Undertaker and Triple H. Will HBK steal the show and cost one of these men the match?
I am on the record saying Shawn Michaels' role in this match has seemed forced from the get-go. After tonight, I just feel confused in general.
Does anyone understand half of what these three have been saying the last few weeks? I cannot decide if this is poor writing or just a bunch of mind games being played.
You would think that by getting the Undertaker, Shawn Michaels and Triple H into the same ring that something relevant would come out of it. Instead, the show ended abruptly, and I did not find myself caring about anything the three of them said tonight.
What are your predictions for this match? I want to know what everyone thinks is going to happen.
Let me know below in the comment section and make sure to list the questions that came out of Raw for you tonight. Also, remember to follow me on Twitter @ClassicJoeyMac.
Keep it classic everyone!
Keep Reading