Ohio State Football: 2013 Recruiting Targets Still Available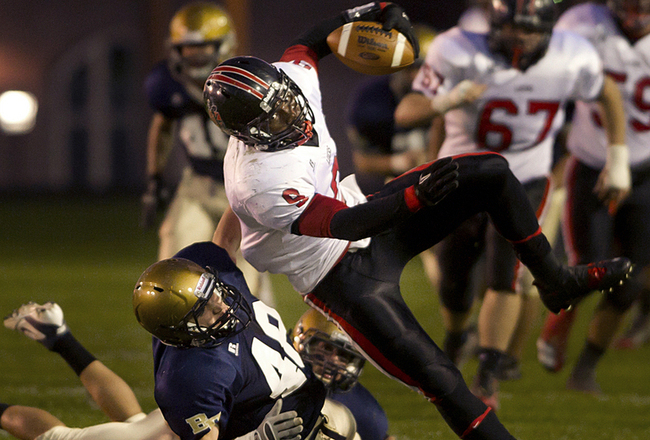 The recruiting process in college football is a year-round commitment in order to retrieve the talent necessary to compete for championships. After an impressive top-five recruiting class in 2012, Ohio State is back scouting the best high school players around the country in hopes they become future Buckeyes.
Ohio State has already received five verbal commitments for 2013 and is looking to assemble the best recruiting class in the nation when National Signing Day arrives next year.
Here is a look at 10 top available recruits that Ohio State is targeting.
All ratings according to Scout.
Jaylon Smith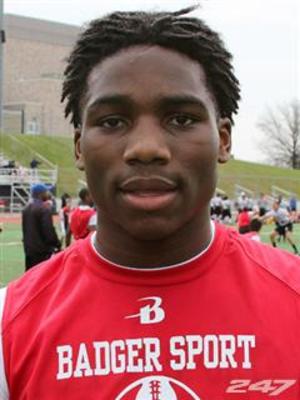 Position: OLB
Hometown: Fort Wayne, IN
Height/Weight: 6'3"/225
National Position Ranking: 1
The Ohio State linebackers went though an up-and-down season last year, and this linebacker is exactly who the Buckeyes need to strengthen the future linebacker corps. He is extremely athletic and has the ability to make a lot of great plays with his long frame and speed.
J.T. Barrett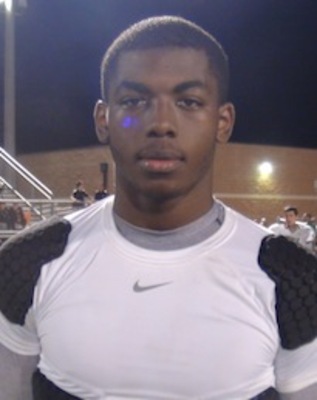 Position: QB
Hometown: Wichita Falls, TX
Height/Weight: 6'2"/205
National Position Ranking: 6
J.T. Barrett could be the quarterback to follow in Braxton Miller's footsteps. He is a dual-threat quarterback that can make plays happen with either his arm or legs.
Barrett has quick feet and the arm strength to be successful at the college level. He has also impressed others with his leadership abilities. Look for Ohio State to try to get Barrett to commit to Columbus and become Miller's protege.
Joey Bosa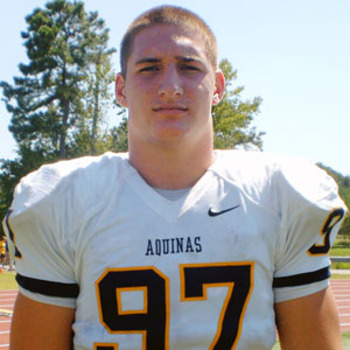 Position: DE
Hometown: Fort Lauderdale, FL
Height/Weight: 6'5"/262
National Position Ranking: 2
Urban Meyer and the coaching staff already recruited a number of stellar defensive linemen in 2012, and it looks like they will not stop there. Bosa has great quickness off the ball and shows good mechanics.
He is a highly talented defensive end that could add depth to what could be one of the best defensive lines in the country. He also has the potential to become a defensive tackle if needed.
Ethan Pocic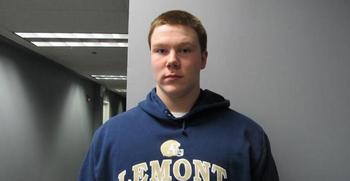 Position: OL
Hometown: Lemont, IL
Height/Weight: 6'6"/280
National Position Ranking: 6
Urban Meyer made it no secret that he wants better athletes on the offensive line. Ethan Pocic is one of the athletes that could fit the bill. Pocic already possesses impressive physical abilities along with good balance.
He is one of the top offensive lineman prospects and would be a real help to a depleted Ohio State line.
Hunter Bivin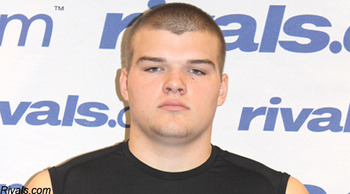 Position: OT
Hometown: Owensboro, KY
Height/Weight: 6'7"/287
National Position Ranking: 16
Hunter Bivin is another offensive lineman prospect that Ohio State desperately needs in its 2013 recruiting class. Skill, athleticism and depth is what the OSU coaching staff is looking to add to the offensive line, and that is exactly what Bivin would add if he were to commit.
According to Scout, he has the ability to play any position on the line and has good hand placement.
Elijah Daniel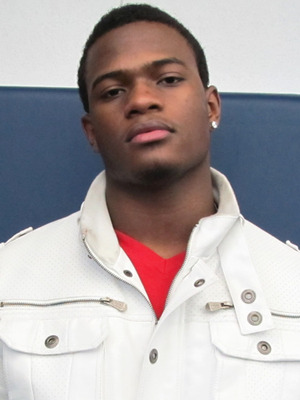 Position: DE
Hometown: Avon, IN
Height/Weight: 6'3"/230
National Position Ranking: 5
Elijah Daniel is another recruit that could add a lot of talent to an already impressive future Ohio State defensive line. Daniel is the younger brother of Georgia defensive end Montez Robinson.
He has a solid frame while possessing both the speed and power to be a solid defensive end. He also has the physical ability to push offensive linemen out of the way. Look for Ohio State to pursue Daniel hard and once again create an impressive defensive line during the recruiting process.
Dorian O'Daniel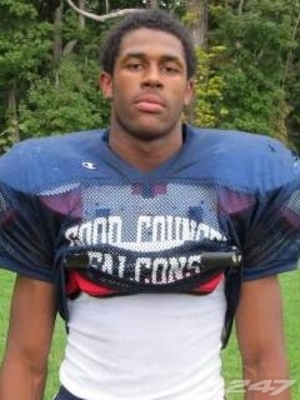 Position: RB
Hometown: Olney, MD
Height/Weight: 6'2"/205
National Position Ranking: 11
This recruit from Maryland has offers as both an outside linebacker and a running back. As a running back, O'Daniel is a powerful runner that can run through the tackles. He has not shown the speed to run by defenders or get to the outside, however.
With the ability to play on both sides of the ball, he could be a versatile piece to the 2013 recruiting class.
Alex Anzalone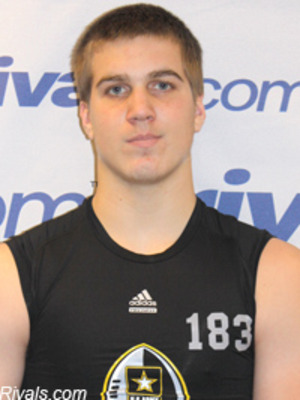 Position: OLB
Hometown: Wyomissing, PA
Height/Weight: 6'3"/220
National Position Ranking: 10
Alex Anzalone is currently being recruited in a number of different positions but could excel as a linebacker. He has a number of offers from all across the country, including Ohio State.
He has shown great speed and runs very low to the ground. Anzalone also has great field vision with the ability to find any type of hole. He is an extremely gifted athlete that any school would be lucky to get.
Mike Heuerman
Position: TE
Hometown: Naples, FL
Height/Weight: 6'4"/220
National Position Ranking: 9
Urban Meyer has a track record of recruiting great tight ends, and Heuerman would be no different. The tight end from Naples, Florida is more than willing to take on anyone on the defensive line and is a phenomenal blocker.
Not only can he block, but he also has great receiving skills. With Meyer stressing the importance of tight ends in his system, Heuerman is the entire package that Meyer needs at that position.
Vernon Hargreaves III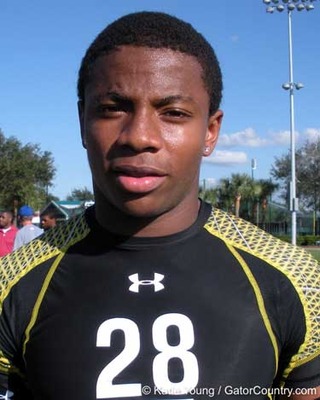 Position: CB
Hometown: Tampa, FL
Height/Weight: 5'11"/181
National Position Ranking: 1
Any school looking at improving their secondary immediately will be looking at Vernon Hargreaves III. This cornerback prospect is extremely talented and will more than likely be the top recruit at his position.
He has incredible hip flexibility and can burst out of breaks with impressive speed. Hargreaves III can also jam wide receivers at the line with the best of them. Ohio State could potentially have a four-year starter at cornerback if they were to get this recruit to become a Buckeye.
Keep Reading

Ohio State Football: Like this team?