MLB Spring Training 2012 Schedule: Top Storylines to Follow Until Opening Day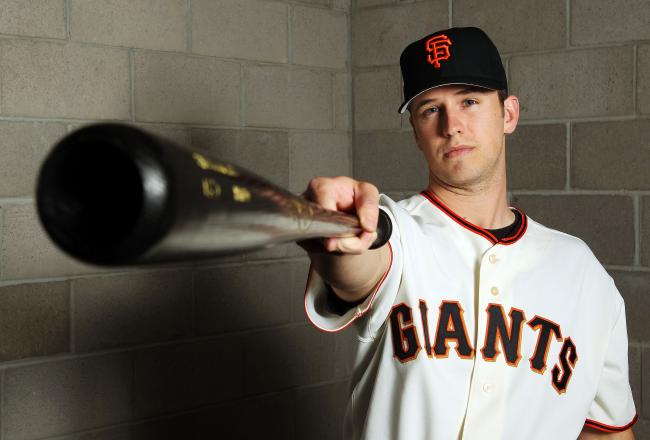 Jamie Squire/Getty Images
Most baseball fans are probably under the impression that Opening Day is on April 4, when the Miami Marlins will host the St. Louis Cardinals at their brand new ballpark.
Technically, Opening Day is next week, when the Oakland A's and Seattle Mariners open up a two-game series in Japan.
Yup, baseball is going to start much sooner than you think. Are you all caught up on the top storylines?
If you're not, I've done you the courtesy of rounding up a collection of storylines that are more pressing than all the others.
Yu Darvish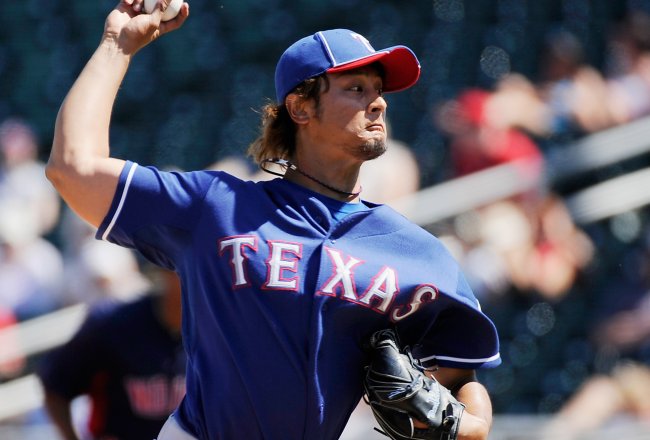 Kevork Djansezian/Getty Images
There's nothing specific you have to watch for when it comes to Yu Darvish. Just watch Yu Darvish, plain and simple.
You get the sense that most baseball fans are rooting for Darvish to be a bust in the majors, but he's coming along reasonably well so far in spring training. Most recently, he pitched four one-hit innings against the Milwaukee Brewers on Monday, striking out four. USA Today has the details.
The only real trouble with Darvish's most recent outing is that his control was far from sharp. He threw 70 pitches, with just 39 strikes mixed in. That's not an outstanding percentage, and it had a lot to do with how Darvish was all over the place with his breaking pitches.
These might be typical spring training struggles, and they might not be. We'll know they aren't when Darvish has an outing in which he's clicking on all cylinders, which is something he hasn't had yet.
My guess is Darvish will get one more start before he and the Rangers break camp. When that start comes (it hasn't been determined yet), you're going to want to stay tuned.
Michael Pineda's Velocity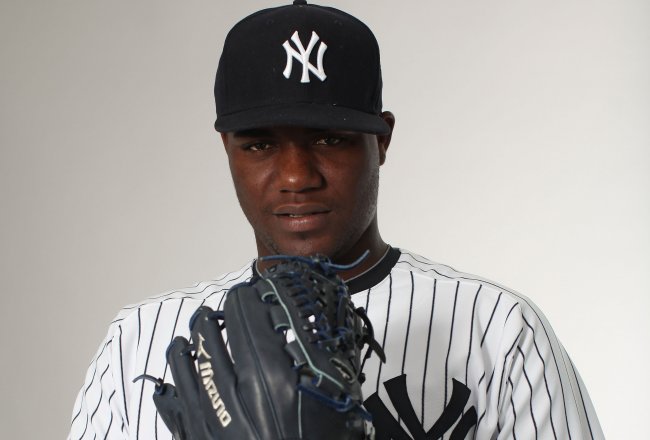 Nick Laham/Getty Images
When Michael Pineda burst onto the scene with the Seattle Mariners in 2011, baseball fans got to know him as a hard thrower with a killer slider.
These days, baseball fans are having trouble coming to grips with Pineda as a guy who doesn't throw so hard after all. That has some people—most of them Yankees fans—worried.
The thinking early on was that Pineda would find his velocity, but he hasn't yet. ESPN's Jayson Stark summarized Pineda's most recent outing on Twitter:
The good news: Michael Pineda 6 up 6 down vs Nationals' "A" lineup. The bad: Velocity still 90-91.

— Jayson Stark (@jaysonst) March 15, 2012
For the record, Pineda is (or was) capable of throwing in the mid-to-high 90s consistently. That velocity hasn't been there so far this spring.
Maybe Pineda will cut loose in his next start. Maybe he won't. If he's still messing around in the low 90s, one thing we'll know for sure is that the worries will still be there as the Yankees speed toward the regular season.
Chris Carpenter's Health
Mike Ehrmann/Getty Images
At the outset of Cardinals camp, all eyes were on another hurler with health woes: Adam Wainwright.
Now, all eyes are on Chris Carpenter.
Carpenter has been held back by a neck injury. He hasn't yet made a start, though the St. Louis Post-Dispatch has reported that Carpenter could start this weekend.
The hope is that Carpenter will be ready to start on Opening Night against the Marlins, but that's totally up in the air until he gets a couple spring starts under his belt.
Knowing Carpenter's history with injuries, by guess is that the Cardinals are going to take no chances whatsoever, especially not since they know Wainwright is in good shape heading into the season.
The last thing the Cardinals want is to get Wainwright back only to have to start worrying about Carpenter, who came up very big at some key moments late last season.
Buster Posey's Workload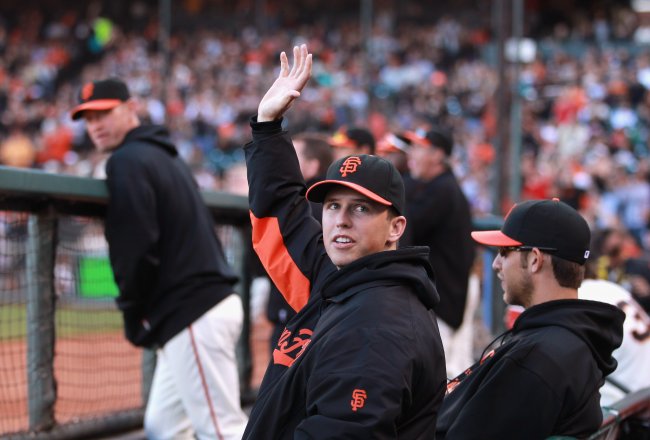 Ezra Shaw/Getty Images
Buster Posey's injury was the biggest downer moment of the 2011 season. By far. Watching him go down wasn't fun, and it wasn't fun to watch the Giants try to carry on without him.
Posey's just one of those guys who you want to root for, and the good news is that he hasn't aggravated anything in spring training yet.
That said, this recent tweet from ESPN's Tim Kurkjian put a damper on things:
Buster Posey said the ankle only bothers him on quick turns when running the bases. Perfect world: 110-120 games behind plate, 20 at 1B

— Tim Kurkjian (@Kurkjian_ESPN) March 18, 2012
So we know Posey can feel pain when running the bases. What we don't know is if he'll feel it when he has to catch nine or more innings. The Giants haven't pushed him that hard yet, meaning there is still plenty of uncharted territory in Posey's return from injury.
For baseball's sake, we should all hope he shakes off the rust and is able to play a full season.
Kendrys Morales' Comeback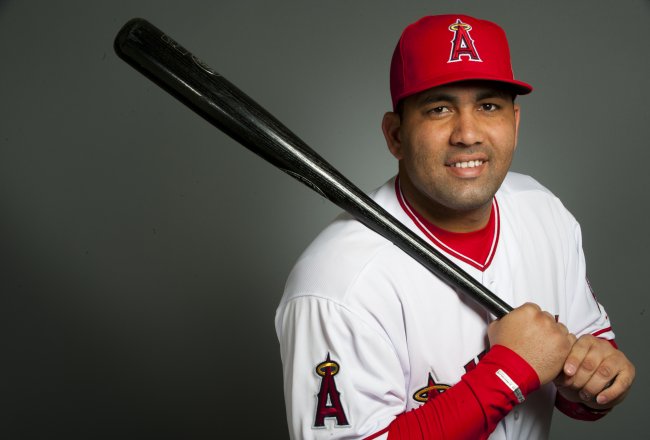 Rob Tringali/Getty Images
Posey's comeback story pales in comparison to Kendrys Morales' comeback story. He hasn't played since he fractured his ankle in 2010. It's been a long road to recovery.
But Morales is getting there. The Los Angeles Times reported that Morales is set to play with the Angels against the Kansas City Royals on Tuesday. It will be his first time in a major league lineup since his injury.
It's bound to be an emotional moment for him, not to mention his Angels teammates.
Not too long ago, Morales was on the cusp of becoming one of the game's great sluggers. What we're going to find out in the days and weeks to come is if he can recapture that form, or if he is a shell of his former self.
Just like with Posey, you can only hope that Morales' comeback goes well.
To check out the full spring training schedule, head to MLB.com.
This article is
What is the duplicate article?
Why is this article offensive?
Where is this article plagiarized from?
Why is this article poorly edited?