Potential Candidates to Replace Mike Davis at UAB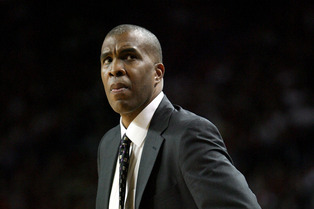 Before leaving UAB for greener pastures (no pun intended) and an increased salary at Missouri, Mike Anderson created a sense of nostalgia within the Blazer men's basketball program.
Anderson's "Fastest 40 Minutes in Basketball" produced four-straight postseason appearances (three NCAA berths and a berth in the NIT), which had not been done since the days of the late legendary Gene Bartow.
Mike Davis, an Alabama native and former University of Alabama basketball player, took over the program after Anderson's departure.
Davis brought Robert Vaden with him from Indiana and later gained a host of other transfers from Division I programs, but the team only ended up with three NIT appearances. The Blazers did, however, shockingly get in the NCAA tournament last year based off of winning the Conference USA regular season championship. UAB lost to Clemson in a "First Four" game.
This season, the Blazers finished 15-16 (9-7, C-USA).
UAB athletic director Brian Mackin recently decided to let Davis go due to "poor ticket sales and attendance."
Mackin will not be able to lure a big-name coach to Birmingham even with the C-USA and Mountain West merger mainly because he does not have the funds available to make it a reality.
So I have compiled a list of candidates who they can not only afford, but those who could possibly be a good fit and get the program back on track.
Begin Slideshow

»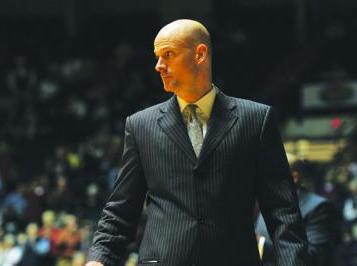 Andy Kennedy has already been discussed as being a possible leading candidate.
Kennedy played for Gene Bartow at UAB, where he became a two-time all-conference player. He is the school's second all-time leading scorer with 1,787 points and holds 15 individual school records.
Therefore, Kennedy knows Bartow's winning formula of UAB basketball and can probably execute it better than Murry Bartow did. If so, this would perhaps gradually reel fans back in and re-create the excitement AD Brian Mackin is searching for.
Another positive is, he has produced six 20-win seasons in his seven years as head coach. Kennedy's Ole Miss Rebels were also two-time co-winners of the SEC West Division.
Kennedy's experience in the SEC can help him in recruiting. He brought four-star recruits Terrico White, Terrance Henry, Reggie Buckner and Dundrecous Nelson to Oxford. If he remains at Ole Miss, Kennedy will have Anthony Cortesia and Martavious Newby next season.
The negative is, Kennedy has never been to the NCAA tournament as a coach. Also in 2008, he was arrested for allegedly punching a cab driver. A year later Kennedy plead guilty to disorderly conduct.
The talent is there at Ole Miss, but for whatever reason is not showing on the court.
Ole Miss AD Pete Boone's patience has to be growing thin with the lack of NCAA tournament appearances and SEC championships. So UAB may not have to "steal" Kennedy away. He will be unemployed and looking for work.
Eddie McCarter, like Andy Kennedy, is an alum of UAB.
Kennedy, on the other hand, got to do something McCarter did not receive an opportunity to do; play basketball for the Blazers. The Gene Bartow-led Blazer men's basketball team took the court for the first time ever in 1978, which was three years after McCarter graduated.
One thing is certain about his inclusion on this list: McCarter will receive at least an interview. He is unlikely to become a finalist, though.
It is not that he does not have the coaching experience, there is a long list of that. McCarter spent 14 seasons as head coach of the Texas-Arlington men's basketball team. He finished with an overall record of 179-211 with no NCAA tournament or NIT appearances.
McCarter's next stop was at the University of West Alabama. I can personally vouch for him and say Livingston is not an easy place to recruit talent to. Yet he overcame the odds in his first two seasons as head coach by bringing in talented freshmen classes. All of whom were from Alabama high schools.
A frequent issue was that players often transferred out of the program, and his rosters became way too JUCO player heavy. A lack of chemistry occurred as a result. Plus the team began playing more as talented individuals than as a collective unit. McCarter needed to be a tougher coach than what he showed.
If he had, I honestly think UWA could have produced some great teams and made McCarter a real appealing option in Division I coaching searches. Instead he ended up fired after four lackluster seasons.
I think McCarter is better suited as a high school coach. After all, he holds a record of 188-74 on the high school level.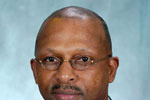 Donnie Marsh is currently an assistant coach at UAB. Or at least he is for the time being.
UAB may be looking to completely wipe the slate clean from the Mike Davis era and start fresh. As a result, Marsh may not stand a chance at being seriously considered.
His overall 107-138 head coaching record will not win over many coaching search committees, but one thing to take into consideration is that wins at schools like Florida International are not easy to achieve.
Marsh did, however, lead Trenton State (now the College of New Jersey) to a Division III NCAA tournament berth in 1990. The 22-6 record marked his best season to date as a head coach.
Marsh's coaching philosophy strives on strong defense and rebounding. While that is a good trait to have in a coach, you also need scorers to balance things out. It is pointless to shut down an opponent's offensive attack, yet your own offense constantly struggles to score. That would get frustrating after a while and your game plan falls apart as the game progresses.
I think this may explain why Donnie Marsh has struggled as a head coach thus far, and will potentially continue to hurt him if he receives another opportunity.
Based off what the UAB athletic department is looking for in a coach, they will surely pass on him.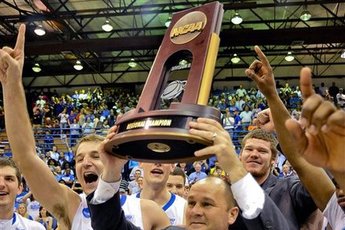 If I was Brian Mackin, Lennie Acuff would be one of my top choices.
Acuff has achieved three-straight Division II NCAA tournament appearances at Alabama Huntsville. He has six total in 15 seasons. In 2011, UAH won the Gulf South Conference East regular season title. For the first time in school history, they hosted the NCAA South Region tournament on campus.
The Chargers went on to advance to the Elite Eight, where they lost in overtime to Minnesota State-Mankato and finished the season with a school-best 29-5 record.
This year UAH once again advanced to the Elite Eight, but lost another heartbreaker to defending champion Bellarmine University. They also won the GSC regular season and, for the first time ever, the conference tournament championship.
Acuff and his staff have achieved this by doing something Mike Davis apparently was not too good at, recruiting and successfully gaining talent from the state of Alabama. More so, it may have also been a tendency to overlook talent in the area.
There are currently 11 players from the state of Alabama on the UAH men's basketball roster—four are from Birmingham. Three of those players from the Birmingham area, Xavier Baldwin (Minor High School), Jaime Smith (Hoover High School) and Josh Magette (Spain Park High School), have played a major part in the Chargers' success.
Magette was named the GSC Freshman of the Year in 2009. He recently broke the 33-year-old GSC record for all-time assists. He has also been selected as a multiple time first-team All-American by Sporting News Magazine, Basketball Times, Daktronics, National Association of Basketball Coaches and the GSC.
Smith, who is a junior, has led the team in three-pointer field goals made, free throws made and free percentage and assists over the last two seasons. Last season he led the team in points (469).
Both Magette and Smith have achieved 1,000 points in their career.
Thus if Acuff became the head coach at UAB it will be a huge benefit. He will surely bring in familiar names and faces to the roster, which will without a doubt attract fans from throughout Birmingham, especially those players who have built a strong following in high school.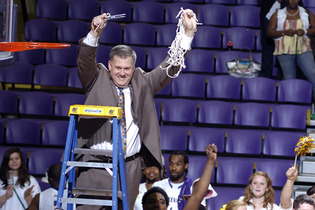 If Lennie Acuff ends up as a serious candidate, then University of Montevallo men's basketball coach Danny Young should be one as well.
Unlike UAH, Young's Falcons advanced to this year's Final Four for the first time in school history. The Chargers ironically would have been their opponent. Instead UM is next in line to attempt knocking off defending champions Bellarmine.
Danny Young may have an edge over Lennie Acuff in that he has been a head coach at the Division II level for 11 seasons and led both UM and Salem International University (SIU) to a combined total of eight NCAA tournament appearances. His overall record as a head coach stands at 228-90 (.717).
An even more impressive fact about Young is that he took over at UM late in the spring of 2003. The team only had one returning player, yet he took them from a 4-25 team prior to his arrival to a 23-10 turnaround in 2004. The Falcons also won their first-ever Gulf South Conference championship in men's basketball as well as, achieving the school's first ever NCAA Division II Men's Basketball tournament and Sweet 16 appearance.
UM repeated as GSC champions the following season and advanced to yet another Sweet 16. That success led to two straight appearances in the Elite Eight over the next two seasons.
Prior to Montevallo, Young spent seven seasons at SIU (two as head coach). As head coach, Young compiled a record of 51-11. He played a major role in SIU teams that won four West Virginia Intercollegiate Athletic Conference championships. The Tigers also advanced to one Final Four and one Elite Eight appearance, and several Sweet 16 appearances.
Sounds like a decent candidate to me.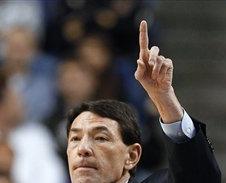 In 1999 and 2000, Jimmy Tillette was the man in Birmingham. He led Samford to not one, but two NCAA Division I tournament appearances. The Bulldogs even "upset" nationally ranked St. Johns (who defeated them in the first round of the 1999 NCAA tournament) and Alabama.
Tillette only achieved one 20-win season since then and no NCAA tournament appearances, which is why he was recently fired. The Samford Athletic Department probably also realized they may have chosen the wrong coach from former coach John Brady's staff to head the men's basketball team.
Mike Morris, Samford's women's basketball coach, became the Lady Bulldogs' coach in 2002. He has improved the team every season since then, including recently achieving two-straight NCAA tournament appearances.
Before his promotion, he served as the assistant coach of the men's team and was their top recruiter.
Morris, like his former boss Lennie Acuff, has constantly added talent from Alabama high schools and reaped the benefits of it. Fan support has increased for their teams because of it.
I am not sure what Tillette's recruiting focus and tactics are. What I do know is there are decent men's basketball players from Alabama high schools at Division I and II schools right now who were not highly recruited and could have qualified at Samford. Butler's Ronald Nored comes to mind. He played across the street from campus at Homewood High School.
As head coach at UAB, I think he could redeem himself by bringing Willy Kouassi and Bernard Morena back to Birmingham. How? Devin McNeil played with the duo in high school. Tillette convinced McNeil to sign with the Bulldogs. I think Tillette could convince him to join him at UAB.
The Blazers have a more recognized program than Samford and both Kouassi and Morena are seeking more playing time, McNeil could be key in convincing them to enroll and reform a "Big Three" trio in college.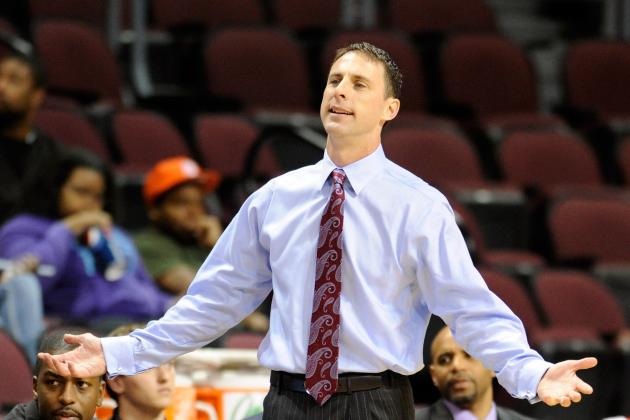 Ethan Miller/Getty Images

Darrin Horn was in a bad situation at South Carolina.
His first season as head coach resulted in a 21-10 record and SEC East co-championship, which was mainly a result of a down year in the division. Once John Calipari arrived at Kentucky, as well as Billy Donovan (Florida) and Kevin Stallings (Vanderbilt) rebuilding the talent on their rosters, winning in the SEC East became extremely tough.
The 2009-10 season could have possibly been better had Dominique Archie and Mike Holmes, both of whom were starters, not received a season-ending injury and been kicked off the team, respectively.
Things went downhill from there.
Horn showed he could recruit at both South Carolina and his alma mater Western Kentucky. If WKU had been a part of a conference like Conference USA, I am positive Horn could have been in the NCAA tournament almost every season he was there.
Therefore, his two NIT and one NCAA tournament appearances with the Hilltoppers are not necessarily a flaw. The Sun Belt is simply a one-bid league.
Horn's up-tempo, full-court trap style of play would be a hit at UAB. If done right, the careers of Quincy Taylor, Preston Purifoy and Josh Swing could greatly benefit. This could also bring the team back to the success they had with Mike Anderson.
Horn is another guy who has the ability to bring Willy Kouassi and Bernard Morena to campus. After all, the Blazers do need size in this year's recruiting class.
He could also convince the duo's former teammate Ade Aruna and Swing's former teammate B.J. Houston to join the Blazers.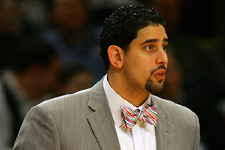 Orlando Antigua is one of the best assistant coaches out there. So his opportunity as a head coach is coming soon. I think right now it is either the matter of finding the right fit or waiting on the men's head coaching job to open at his alma mater Pittsburgh.
UAB supporters who are true basketball fans have probably heard of him. That would be the start of a buzz and increase an attendance.
I'm not sure if it was Antigua who recruited Eric Bledsoe and Demarcus Cousins to Memphis (eventually Kentucky), but it does prove he has knowledge of talent in Alabama. He is also a guy who can make UAB a major player in the basketball recruiting wars typically between the University of Alabama and Auburn.
Having Antigua as head coach could also benefit players who desire to stay in-state, but do not want to attend UA and Auburn. So they enroll at out-of-state schools that can bring them national exposure.
Craig Sword (Mississippi State), Jeffrey Moss (Murray State), DeOndre Haynes (Tennessee Tech) and JaCorey Williams (Arkansas) are mid-to-highly recruited members of the 2012 recruiting class who committed to out-of-state schools. B.J. Houston has yet to make his decision. Interestingly enough he is considering Kentucky.
Sword's teammate Tony Armstrong finished the season averaging 17 points, 12 rebounds and four blocked shots per game. He only has one scholarship offer, which is from Alabama State. Granted, Armstrong has mostly been a role player throughout his career; he still should have received more offers than that by now.
Eric Bledsoe did not start receiving attention from major schools until his breakout performances in the Alabama High School Athletic Association 5A tournament. So it can be done.
Unfortunately, however, UAB would be nothing more than an opportunity for Antigua to show what he can do. If things go well, he will move on to a bigger program.
Here is what Richard Pitino would bring to UAB: youth, recruiting, extensive basketball knowledge, experience in both major conferences (Atlantic 10, SEC and Big East) and at major universities (Florida and Louisville), NCAA tournament experience and most of all he is Rick Pitino's son.
Richard Pitino would gain attention at UAB based off his last name alone. Fans would come out to games simply to see if he has potential to be as good a coach as his father.
It has not been decided yet how the Conference USA and Mountain West merged basketball conference will be set-up, but if the C-USA teams remain together in one division, UAB should fare better with Memphis now in the Big East.
Pitino is familiar with recruiting in the South. If he became the Blazers head coach, I imagine he would mainly focus on players in Alabama, Georgia, Florida, Kentucky, Tennessee and Mississippi. He may also branch off to areas in the Northern region.
His ability as a leader has not been tested as of yet. That is why coaches like him should start off at programs like UAB. It will showcase how well they can handle the challenges of college basketball.
Pitino is another one of those young assistants who, if he has success, will use smaller programs like UAB as a springboard to bigger coaching jobs.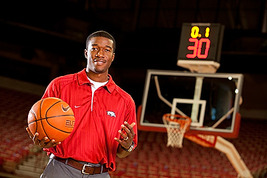 T.J Cleveland is a late addition to this list.
I was researching assistant coaches in college basketball, and came across an article in which Mike Anderson suggested Cleveland be considered at UAB.
Cleveland is a native of Birmingham. He led Minor High School to a State Championship. He was also an assistant coach and the leader recruiter at UAB under Anderson.
Therefore, Cleveland knows the area and the school better than any of the guys (except Andy Kennedy, Jimmy Tillette and Eddie McCarter) placed on this list. He also has coaching experience in Conference USA and the Big 12. In addition, he has coaching and playing experience in the SEC (Arkansas 1998-2002).
Arkansas likely got a 2012 commitment from JaCorey Williams of Minor High because of Cleveland.
That is why I think if he became coach, Cleveland would recruit Birmingham City Schools and other local area players harder than any coach ever has.
While getting talent may not be a problem, ability to bring the team together, building chemistry and motivating players on and off the court will come into question.