30 Remarkable Goals Scored by Goalkeepers
David Cannon/Getty Images
They say that all goalkeepers are a little crazy, but that statement certainly applies more to some than others.
This slideshow will show some of the best and worst goals scored by goalkeepers over the years as they attempt to prove that they offer more than a safe pair of hands and a colourful jersey between the sticks.
Some are sublime; some are ridiculous; some are unbelievable.
One thing to remember is that they all happened.
Peter Schmeichel
Want tips on how to head the ball?
Former Manchester United goalkeeper Peter Schmeichel shows how to rise like a salmon and power your header home.
Not bad for a goalkeeper.
Tim Howard
The only thing more impressive than Tim Howard's 102-yard goal is his nonchalant celebration.
Come on, Tim, get excited!
Paul Robinson
Paul Robinson's great header was harder to score than Peter Schmeichel's, and he celebrated it more than Tim Howard did.
Well done, Paul.
Jurgen Sierens
After saving this striker's shot, goalkeeper Jurgen Sierens decides to do some breakdancing on his goal line.
Cue another tragic own goal.
P.S I really wanted this video to have RUN DMC playing in the background.
Jimmy Glass
Let me set the scene.
Carlisle United needed to win the game in order to stay in the football league.
After 90 minutes they were drawing 1-1, and the assistant referee had awarded four minutes of stoppage time.
The rest you can watch in the video above.
What a great piece of footballing history.
Peter Schmeichel
Okay, so technically this goal didn't count due to being offside, but the sheer class of finish means it deserves its place in the lineup.
Jose Chilavert
Jose Chilavert is the second most prolific goalscorer that has ever lived.
This effort was from within his own half.
Marco Amelia
Goalkeepers often find the back of the net by using their head.
Marco Amelia is no different as his header proved too hot for the opposition goalkeeper to handle.
Poor Kid!
Even at an extremely young age, goalkeepers are making mistakes.
This poor child needs to work on her kicking and listening skills.
Despite repeated shouts of "throw it"...she kicks it.
Rogerio Ceni
Rogerio Ceni proves that headers aren't the only goalscoring methods that keepers can apply.
Ceni is the No. 1 goalscoring goalkeeper that has ever played the game.
Michaelangelo Rampulla
Michaelangelo Rampulla was the first goalkeeper to ever score a goal in Serie A from open play.
Here it is.
Massimo Taibi
Scoring a goal with three minutes to spare when your team is losing is always a good thing.
When you're a goalkeeper, it's even better.
Massimo Taibi might not have had a great career at Manchester United, but even Alex Ferguson might be impressed with this finish.
Francesco Toldo
This goalmouth scramble is hardly a classic, but Francesco Toldo takes the plaudits for remaining calm in front of goal.
Perhaps the only thing better than the goal is the commentary.
GOL GOL GOL!
Rogerio Ceni
Yes, it's Rogerio Ceni again.
This was the Brazilian's 100th goal in a match for current club side Sao Paulo.
An unbelievable tally for a goalkeeper.
Assaf Mendes
Fortunately, this goal wasn't in a professional match, but unfortunately, it was an own goal.
Just watch the trees sway behind the goal to get an idea of how windy it was that day.
It could be 100 years before a goal like this is scored again.
Rene Higuita
Rene Higuita might be most famous for his terrible hair and patented Scorpion kick, but occasionally he scored goals such as this fantastic free kick.
Hans-Jorg Butt
This is hilarious.
Hans-Jorg Butt slots home a penalty but then fails to get back to his goal in time for the resulting kickoff.
Watch what happens next.
Hans-Jorg Butt
Occasionally Hans-Jorg Butt did make it back to his own goal after a penalty, though.
Here he slots confidently past Edwin Van Der Sar.
David Bingham
San Jose Earthquakes goalkeeper David Bingham almost throws the ball, then he just decides to hoof it up field.
I bet he's glad he did!
Great Music
One type of goal you rarely see from a goalkeeper is a finely placed side-footed shot into the bottom corner.
This goalkeeper did just that, but unfortunately it was in his own net.
Strikers should take note.
Mark Crossley
Mark Crossley is as famous for his gaffes as he is for his great saves, but this goal from him is a peach.
All at the age of 37 years old.
Scott Flinders
Another corner, another header. It's almost as though nobody knows whether he should mark a goalkeeper when he come into the opposition box.
Scott Flinders shows once again that goalkeepers can be highly dangerous.
Gerald Hillringhaus
Gerald Hillringhaus scores one of the most athletically impressive goals of those on show today.
Even more impressive is his rapid speed to get away from a field-encroaching fan.
Take a bow, Gerald.
Khalid Al-Rashidi
Perhaps the opposing defense didn't see this goalkeeper in his bright green jersey creeping into the box.
Another corner, another header, another injury-time goal.
Korean Football
Unfortunately, I don't know the name of this goalkeeper, but he certainly doesn't have the same respect for his counterpart that Tim Howard boasts.
After scoring from almost in his own box, this goalkeeper unleashes a wry smile when he sees the ball fly into the net.
Throwing the Game Away
You often hear coaches and journalists stating that the players threw the game away.
Well, this goalkeeper literally does just that.
Whoops!
Quillan Roberts
Quillan Roberts leaves no room for sentiment, either.
The Canadian under-17 goalkeeper rather enjoyed this freakish goal and celebrated like he'd won the cup final.
Rene Higuita
I'm led to believe by the comments that this goalkeeper is Rene Higuita.
In this clip, he dribbles the ball almost the full length of the pitch past opposing players and lashes a goal home from 25 yards.
It's got to go down as one of the best goalkeeper goals ever.
Homage
There are two goalkeepers who stand out in history as the best goalscorers in the business..
Here are two minutes and 47 seconds of the former Paraguay stopper Jose Chilavert's greatest goals and saves.
Homage
Rogerio Ceni is the best goalscoring keeper that has ever played the game.
Here are three minutes and 50 seconds of some of his best-ever strikes.
Afterthoughts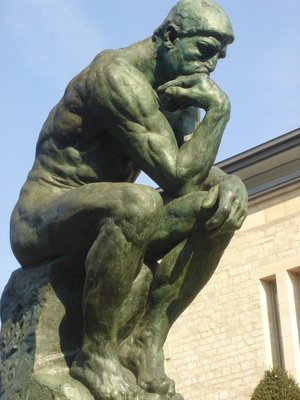 Goalkeeping is a lonely job, and there is nowhere to hide when you make a mistake.
Those goalkeepers that often seem to score and dribble past defenders at will always seem prone to making more mistakes in a game, which ruins their reputation.
As great and entertaining as some of the goalkeepers in this list are, I pray that they never sign for the club I support.
Clean sheets are hard to come by, and rogue goalkeepers should be kept well away from the opposing goal unless it's the last minute of a cup final.
Thanks for reading and be sure to check out Liverpool's Top 10 Goalkeepers Of All Time, as well as Liverpool's Future: 10 Steps To Ensure Champions League Qualification.
On Twitter? Follow me @petercwebster where I post all my B/R content.
Keep Reading