NBA Trade Deadline 2012: Predicting the Fallout of Every Trade Made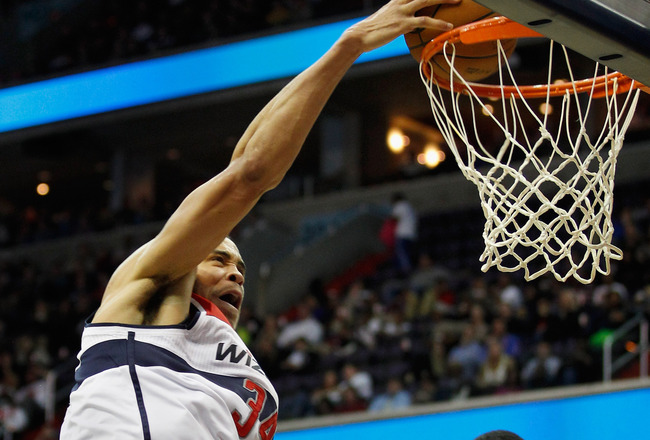 Rob Carr/Getty Images
The NBA trade deadline has passed, and some huge deals went down between many different NBA franchises. The fallout from these trades will have long-standing effects for the next several NBA seasons.
Teams like the Denver Nuggets, Los Angeles Lakers, Golden State Warriors and Milwaukee Bucks all made team-changing trades that will not only effect their 2012 playoff chances but also their playoff chances for seasons to come.
Here's how the fallout from each big trade will shake out.
Washington Wizards, Denver Nuggets and Los Angeles Clippers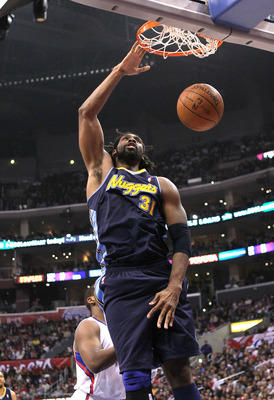 Stephen Dunn/Getty Images
Clippers Receive: SG Nick Young
The fallout for L.A. in this trade is tough to gauge. While Young does satisfy a need for them, his off-the-court attitude and work ethic are questionable. He's a big risk and big reward prospect.
I think he'll be affected by the guys around him and pay off big.
Nuggets Receive: C JaVale McGee, C Ronny Turiaf
This trade helped Denver by giving them a young center in McGee who can better fit in with their younger team than Nene. It also helps salary-wise, as they save on dealing Nene's salary.
However, I think it will bite them in the long term, as McGee will command a big contract eventually, either from them or someone else.
Wizards Receive: C Nene, PF Brian Cook, Draft Pick
The Wizards get a draft pick to help rebuild themselves into a contender. Plus, Nene is one of the most offensively talented big men in the league and gives the Wizards a true veteran presence that they need maturity-wise. Brian Cook is not of much consequence.
This trade helps the Wizards off the court, but not much on the court.

Los Angeles Lakers and Houston Rockets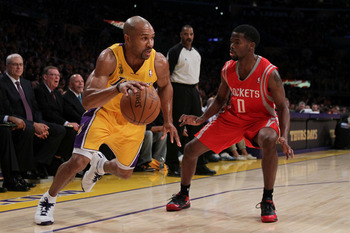 Jeff Gross/Getty Images
Rockets Receive: PG Derek Fisher, Draft Pick
Forget about the fact Derek Fisher was in this deal to the Rockets. He's already been bought out and is looking for a new team. The main thing for the Rockets in this deal is the first-round pick they acquired.
Draft picks are valuable under the new CBA, and this pick was important to the Rockets. Ultimately, though, it won't make a big difference for them long term.

Lakers Receive: C Jordan Hill
The Lakers rid themselves of a guy in Fisher who was past his prime and got a talented young big man to come off their bench in the process.
Hill will probably back up Andrew Bynum and is the type of guy that the Lakers need. He's a much-needed injection of youth to their team, especially when you consider that they shipped out Fisher in the process.
This trade will be huge for the Lakers going forward.
San Antonio Spurs and Golden State Warriors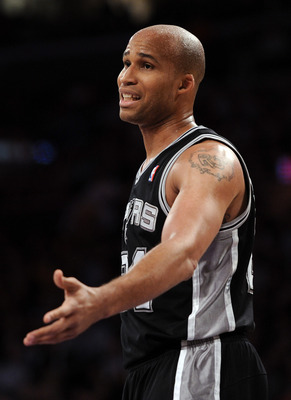 Harry How/Getty Images
Warriors Receive: SF Richard Jefferson, Draft Pick
This trade was really all about the fact that the Warriors did not want Stephen Jackson. In return for him, they get a guy in Jefferson who has been a very good player, but hasn't been that impressive in a long time.
The first-round draft pick makes the trade worth it. It won't pay off for a while though.
Spurs Receive: SG Stephen Jackson
This trade will have huge implications for the Spurs this season and in the seasons to come. Jackson has played for the Spurs before and won a championship with them in 2003.
San Antonio is a productive atmosphere where he can win, while he is another perimeter scorer and an insurance policy for the unstable health of Manu Ginobili. The Spurs are much better now.

Houston Rockets and Portland Trail Blazers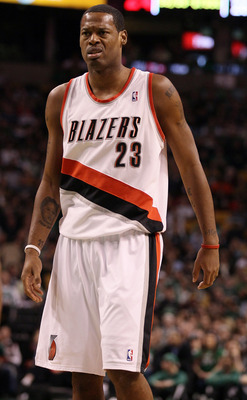 Elsa/Getty Images
Rockets Receive: C Marcus Camby
The Rockets needed defensive toughness inside and got it in Marcus Camby. Camby is also satisfied, as he is an older player who has a house in Houston.
Houston also gets rid of two younger, disappointing guys in Flynn and Thabeet for an older veteran guy. This makes Houston a tougher out if they can make the playoffs.

Trail Blazers Receive: PG Jonny Flynn, C Hasheem Thabeet, Draft Pick
The Trail Blazers have begun their rebuilding project. For Camby, they get a couple young role players and, most importantly, a draft pick.
Neither Flynn nor Thabeet will be a difference-maker for Portland. The draft pick won't help either.

Portland Trail Blazers and New Jersey Nets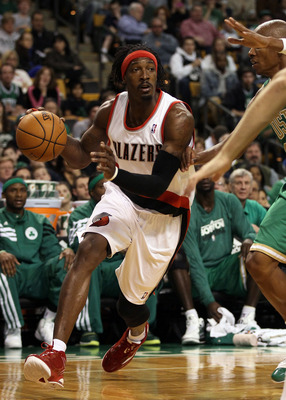 Elsa/Getty Images
Nets Receive: SF Gerald Wallace
This makes the Nets better, but it won't be better enough to make a difference for their team. They won't make the playoffs this season, even with Wallace and Deron Williams.
This also won't be enough to keep Williams in New Jersey/Brooklyn.

Trail Blazers Receive: C Mehmet Okur, SF Shawne Williams, Draft Pick
The Trail Blazers just wanted the draft pick, and they got it. Okur and Williams are inconsequential and will most definitely be gone by the beginning of next season.
The draft pick will help Portland reach contender status again within the next three to five years.

Los Angeles Lakers and Cleveland Cavaliers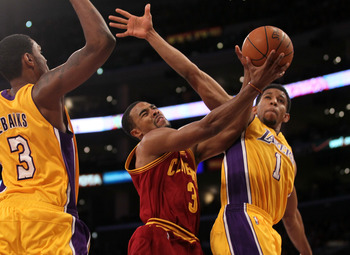 Stephen Dunn/Getty Images
Lakers Receive: PG Ramon Sessions and SG Christian Eyenga
The Lakers received the guy they wanted in Sessions in this trade. He makes them better not only now, but for the future, since he's only turning 26 this season.
Eyenga is an extra in the trade, but he could transform himself into a very valuable role player in the future.

Cavaliers Receive: SF Luke Walton, SF Jason Kapono, Draft Pick, Right to swap first-round picks in 2013
The Cavaliers may have just traded a solid point guard and made the rich Lakers even richer, but they also got what they wanted in the draft pick and the right to swap in 2013. As a young team building toward contention, they need such tools to get where they want to be.
Kapono and Walton are probably just extras and won't make a significant long-term impact.

Indiana Pacers and Toronto Raptors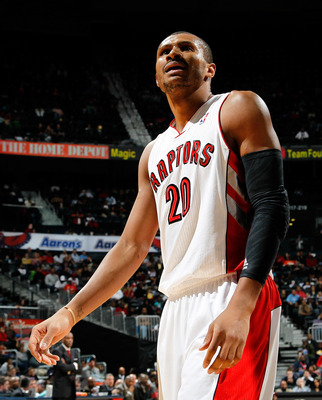 Kevin C. Cox/Getty Images
Pacers Receive: SG Leandro Barbosa
The shooting guard position was what the Pacers needed. It makes sense to add Barbosa, but I don't think he makes the team much better. He's a veteran presence at a needed position.
Although this may not pay off like they hope, it will not blow up in the Pacers' faces. Plus, he came cheaply enough that it isn't a huge risk.

Raptors Receive: Second-round draft pick
The Raptors are another one of those teams that is slowly rebuilding. This draft pick will help them bring in young talent or possibly make trades in the future.
Judging from the Raptors' past, I can't believe it will help much.
Philadelphia 76ers and Memphis Grizzlies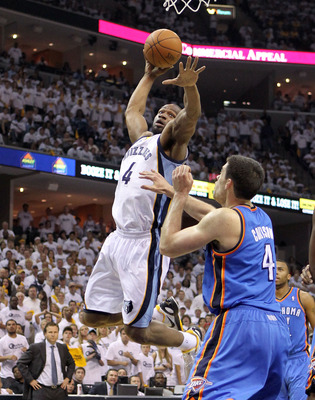 Andy Lyons/Getty Images
76ers Receive: G/F Sam Young
This trade is a move for this season for the 76ers. Sam Young gives them another strong all-around wing defender, adding depth and athleticism.
I'm not sure if they needed this move, but if Young can fit in well (no reason to think he wouldn't), then he makes the 76ers better heading into the playoffs.

Grizzlies Receive: Rights to Ricky Sanchez
The Grizzlies shed some salary and acquire the rights to a player that has yet to play in the NBA. Sanchez is a bit of a question mark, and it will be interesting to see if he ever has an impact.
The Grizzlies now have more flexibility under the cap, which helps them continue to improve and make necessary moves.

Milwaukee Bucks and Golden State Warriors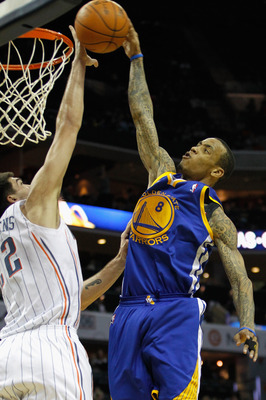 Streeter Lecka/Getty Images
Bucks Receive: G Monta Ellis, C Ekpe Udoh, C Kwame Brown
The Bucks took a big risk with this trade in my opinion, as they traded their franchise center for a volume shooter and two lackluster big men. It could pay off if Ellis and Bucks point guard Brandon Jennings mesh, but they will have a tough time.
Ultimately, I think the Bucks stay mediocre with this deal.
Warriors Receive: SG Stephen Jackson, C Andrew Bogut
The Warriors wanted a franchise center and got one in Bogut. He helps them immensely and will make a nice pair up front with power forward David Lee. The Warriors are trying to play big-boy basketball now, and this is a good step.
Jackson is already with a new team, the Spurs.
Keep Reading