Alexander Gustafsson and the UFC's Most Exciting Emerging Contenders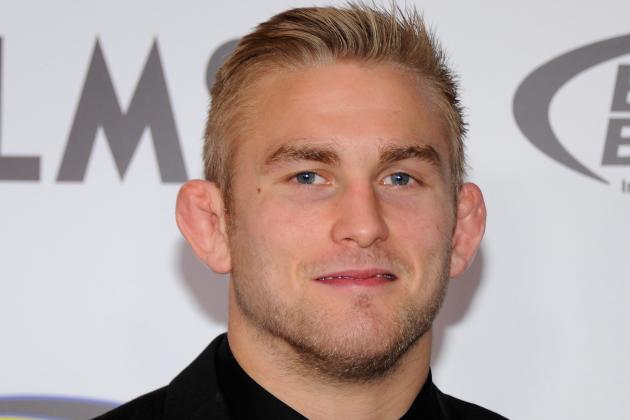 Ethan Miller/Getty Images
warning: do not antagonize this man
Scouring the globe for the brightest upcoming fighters is no small feat, but the UFC does a more than commendable job.
Their next event, UFC on Fuel: Gustafsson vs. Silva, features a young native Swedish fighter headlining in his home country. Like so many others, Alexander Gustafsson is a part of the perpetual cream rising to the top.
There are many fighters who can become champions at the regional level, but then there are those truly special individuals who have what it takes to perform on the big stage and continue their progression as a fighter and person.
You never know exactly where a future star will come from or how he will arrive, but when we do see that special something, it is hard to miss.
Begin Slideshow

»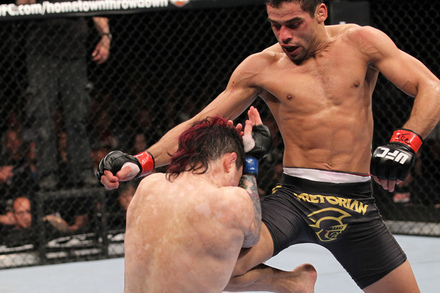 Renan Barão
Country: Brazil
Age: 25
Riding a 29-fight unbeaten streak that can only be described as "ridiculous," Barão has emerged in the last year as an undeniable championship-level fighter.
By impressively defeating two top-10 ranked opponents in Brad Pickett and Scott Jorgensen, it is only a matter of time before he fights the likes of Urijah Faber or Dominick Cruz.
Barão has surprising knockout power for the 135-pound weight class, but often elects to finish opponents with his awesome Brazilian jiu-jitsu submission game.
Reigning champion Cruz is only one year his elder, and it does not seem too premature to predict a classic rivalry developing down the road.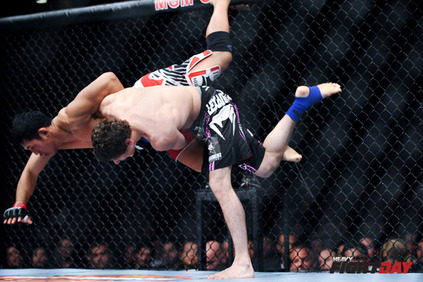 Jimy Hettes
Country: USA
Age: 24
The term "ground wizard" is reserved for the most truly dynamic and masterful grapplers. Twenty-four-year-old Jimy Hettes is already earning some of that praise.
With a perfect 10-0 record, the only opponent Hettes has not submitted was respected MMA veteran fighter Nam Phan, a black belt.
His domination of Phan, however, gave him the opportunity to really show spectators what kind of level he is on.
With only two UFC fights, Hettes still has much to show in terms of durability and well-roundness of his game, but true fans cannot help but be excited.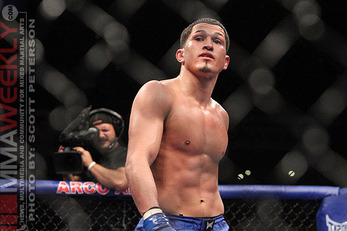 Country: USA
Age: 25
The last WEC champion before being absorbed by the UFC, Anthony "Showtime" Pettis was tabbed for an immediate UFC title shot before Frankie Edgar and Gray Maynard fought to a draw, thus clogging up the title picture.
Opting to stay active, Pettis had a frustrating road bump in a decision loss to veteran contender Clay Guida.
Since then, Pettis has re-emerged with a decision over gritty Jeremy Stephens, and a brilliant first round head-kick knockout of Joe Lauzon.
Slick submissions, fancy and ferocious striking and kicks, and ever improving ring generalship, Pettis is destined for big things even amidst the most competitive of MMA divisions.
Honorable Mention: Fellow striking ace and undefeated 26-year old Brazilian, Edson Barboza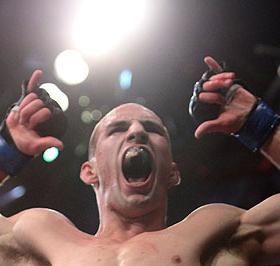 Rory MacDonald
Country: Canada
Age: 22
The welterweight division is seeing Josh Koscheck-like successors emerge in Jake Ellenberger and Johny Hendricks—stout wrestlers with heavy, heavy hands.
Only one emerging contender, however, appears to be an heir to the legacy of longtime champion Georges St-Pierre.
A fellow Canadian countryman, Rory MacDonald shares some of GSP's talent and ability to pinpoint and exploit an opponent's weakness.
Throw in incredible natural athletic ability and you have a mixed martial arts machine with nearly no limits.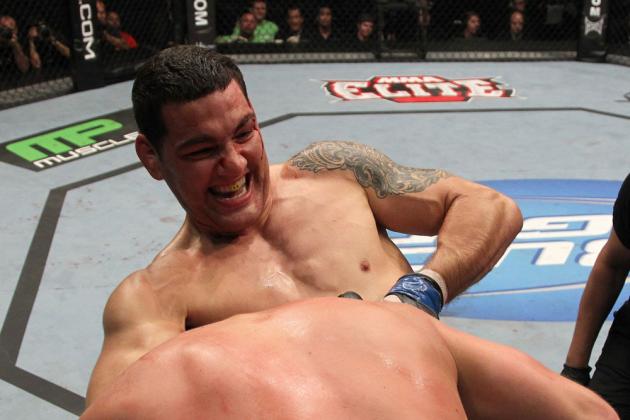 Chris Weidman
Country: USA
Age: 27
One of the more accomplished NCAA wrestlers now competing in the UFC, Weidman has been a prospect long on insiders' radars.
A late replacement against two veteran fighters, Weidman showed his grit in taking on and defeating Alessio Sakara and Demian Maia.
His other UFC fights, competing on regular notice, he showed his ability to dominate by finishing respected grapplers Tom Lawlor and Jesse Bongfeldt in the first round with submissions.
Now a top-10 ranked fighter, Weidman is poised to take up a lot of room in the middleweight title picture, which is usually overshadowed by incomparable champion Anderson Silva.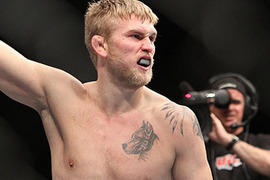 Alexander Gustafsson
Country: Sweden
Age: 25
A 6'5'' tower of Swedish power, Gustafsson is an emerging contender with appreciable killer instincts.
In 14 professional fights, Gustafsson has finished 12 fighters. That includes notoriously durable fighters like Vladimir Matyushenko and Matt Hamill (the latter of which retired after his beating at the hands of Gustafsson).
His upcoming battle with Thiago Silva is no "gimmie," but it will be the kind of test that makes him a better fighter, regardless of the outcome.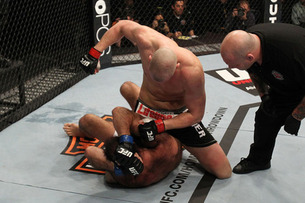 Stefan Struve
Country: Netherlands
Age: 24
It is not easy for a young, proud fighter to bounce back from three high-profile TKO/KO losses, but after being thrown into the fire, Stefan Struve finally seems to be maturing into the kind of talent who can really threaten top fighters.
At 6'11'' (you read that right), Struve is the tallest fighter currently in the UFC. His long frame makes him a dynamic and dangerous threat standing and on the ground. In fact, he has won both "Knockout of the Night" and "Submission of the Night"(x2) awards.
In his last two bouts we have seen a more conscientious and disciplined fighter, and that has led him to stoppage victories over dangerous foes Pat Barry and Dave Herman.