New York Yankees: Ranking the Best Relievers Heading into the 2012 Season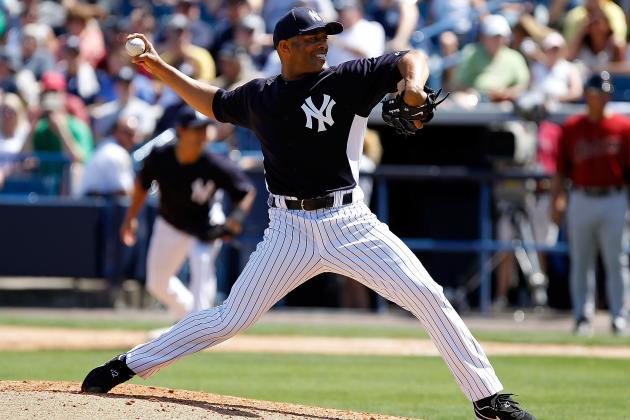 J. Meric/Getty Images
The Legendary Mariano Rivera.
Last season, one of the surprise strengths of the Yankees team was its bullpen. Entering the 2012 season, there are high expectations for the reliever corps, especially since many of the players are returning.
The Yankees had the pleasure of a breakout season from David Robertson last season, and found some bullpen gems in Cory Wade and Luis Ayala. Only time will tell if there will be more gems to be found.
Here are the top 10 relievers that the Yankees have entering the season.
*Note: I am only considering players currently on the Yankees' 40-man roster, as of March 19, 2012.
Begin Slideshow

»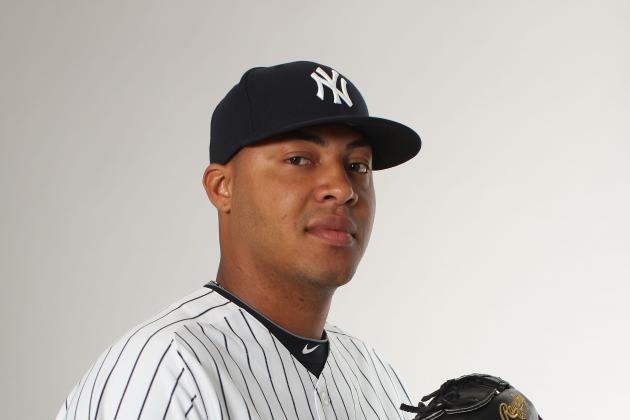 Nick Laham/Getty Images

One of the newest additions to the mix for a potential bullpen spot is Cesar Cabral. Acquired from the Royals for cash after he was selected in the Rule 5 draft, Cabral is trying to earn a spot in the pen as the lefty reliever.
The 23-year-old has never pitched in the majors, and looks like he may be getting that chance this season with the Yankees. In his career in the minors, Cabral has posted a 3.61 ERA over 347 innings.
While his experience has been in the low minors, Cabral is trying to earn a spot on the major league roster.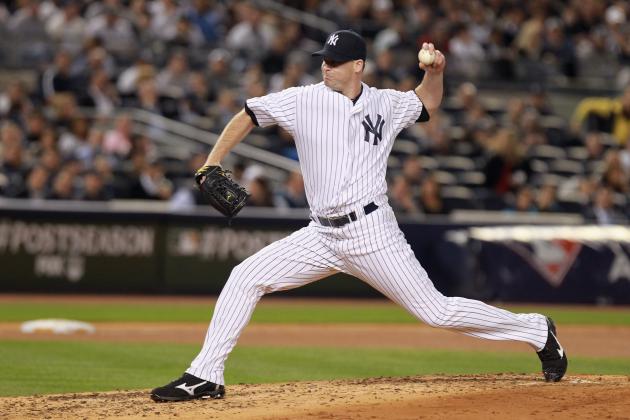 Nick Laham/Getty Images

Lefty Boone Logan ranks in at No. 9 for the Yanks this year.
Acquired in the trade that brought Javier Vazquez to the Yankees in 2010, Logan has filled the lefty specialist spot in the bullpen the last two seasons.
He would be higher on this list, however he regressed last season.
In 2010, Logan appeared in 51 games, pitching 40 innings with a 2.93 ERA. Most importantly, he was able to get the lefties out with efficiency, holding a 2.02 ERA against lefties and limiting them to a .190 batting average.
Last season, Logan posted a 3.46 ERA over 41.2 innings. What hurt his status as the lefty reliever out of the pen was an increase in success lefties had against him. He held right-handed hitters to a .262 average last season, and lefties hit .260 against him.
Look for Logan to hold onto his spot in the bullpen and hopefully reverse the trend he started last season.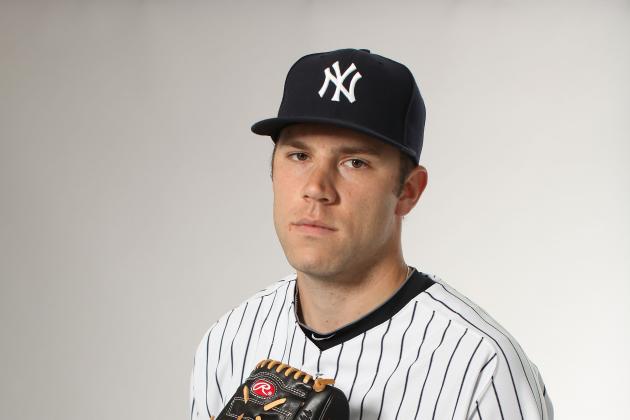 Nick Laham/Getty Images

One of the dark horses to obtain a roster spot out of spring training is David Phelps.
A starter in the minor leagues, Phelps has a high probability of being transitioned into a bullpen role and brought up to the big leagues.
Last season saw Phelps earn a 6-6 record with a 3.19 ERA over 107.1 innings at Triple-A. So far this spring, Phelps has been lights out, pitching 7.2 innings of shutout baseball, giving up only five hits and three walks while striking out eight.
Phelps would be a solid addition to the bullpen this season.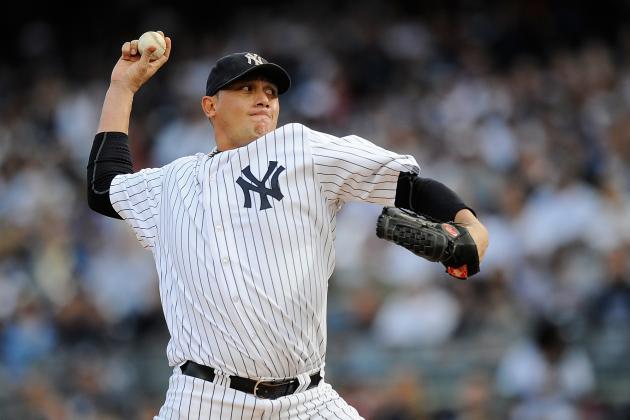 Patrick McDermott/Getty Images

Whichever of Phil Hughes or Freddy Garcia does not fit into the rotation will take claim at the No. 7 spot of top relievers for the Yankees.
Currently, all signs point to Garcia being the odd man out and moving into a long reliever role this season for the Yankees. Garcia posted a 12-8, 3.62 ERA season last year over 146.2 innings as a starter for the Yankees.
With the signing of Andy Pettitte, it is also possible that Hughes could be on his way to the bullpen once Pettitte is ready to join the major league squad.
Hughes has had success in the past as a reliever, mostly in 2009. That year, Hughes posted a 3.03 ERA in 51 games over 86 innings.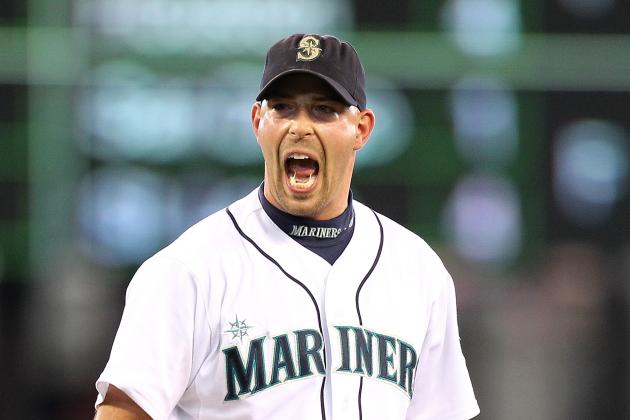 Otto Greule Jr/Getty Images

While he is currently on the 60-day DL recovering from Tommy John surgery, David Aardsma ranks in at No. 6 on the Yankees' top relievers list.
Aardsma served as the closer for the Mariners in 2009 and 2010, posting a 2.90 ERA with 69 saves in 78 attempts. He also recorded 129 strikeouts over 121 innings in that two-year span, resulting in a 9.60 K/9 for his time as Seattle's closer.
If Aardsma is able to return from Tommy John this season and contribute to the Yanks' bullpen, he will vastly improve the group as a whole and offer some additional veteran presence to the staff.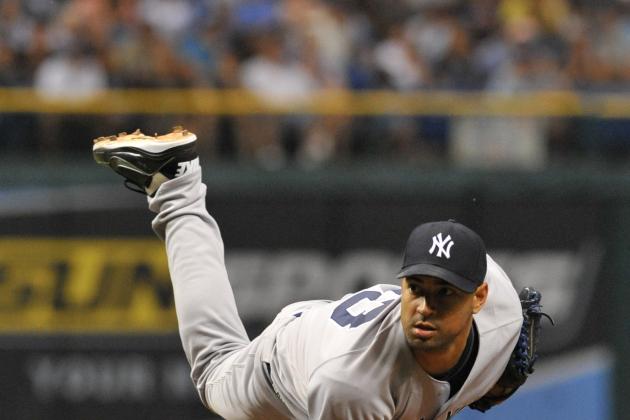 Al Messerschmidt/Getty Images

One of the strengths of the Yankees bullpen down the stretch was Cory Wade.
Over 40 games, Wade threw 39.2 innings with a 2.04 ERA and 30 strikeouts, all while giving up only eight free passes. He has not experienced that kind of success since 2008, when he pitched with the Dodgers. In that year, he pitched in 55 games, throwing 71.1 innings with a 2.27 ERA.
If Wade can continue that success this season, he will once again be an integral part of the bullpen.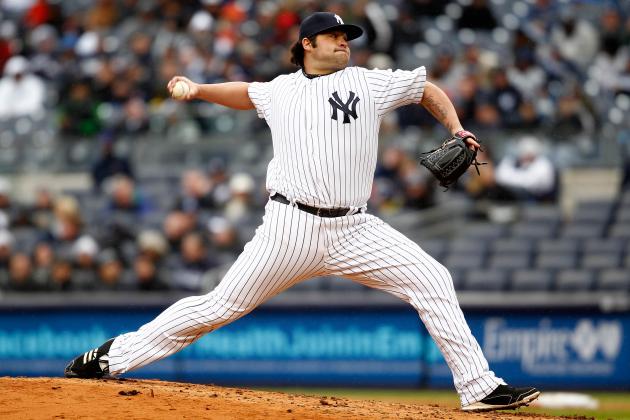 Jeff Zelevansky/Getty Images

Provided he can recover safely from Tommy John, like so many others before him, Joba comes in at No. 4 on my Yankees reliever list.
Joba offers a lively arm with a solid mix of pitches to keep hitters off balance. As a reliever, he is able to focus on just three pitches rather than the four that were necessary when he was a starter.
The Yankees first got a taste of what Joba can offer as a reliever when he was brought up for his debut at the end of 2007. He pitched 24 innings and only gave up one run, while striking out 34.
The next two seasons the Yankees bumped him back to the rotation, before finally settling on the bullpen for Joba in 2010 for good.
Joba struggled a little bit in 2010 with a 4.40 ERA; however he pitched well prior to his Tommy John surgery last season, earning a 2.83 ERA over 28.2 innings.
If Joba can successfully return from Tommy John surgery mid-summer this year, he has a chance to act like a trade deadline acquisition to boost the Yankees bullpen.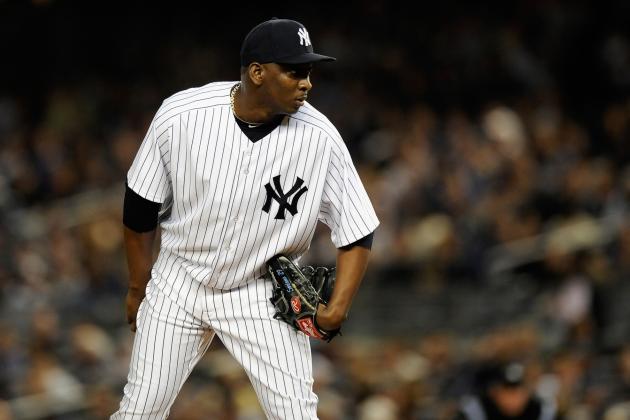 Patrick McDermott/Getty Images

The third best reliever for the Yankees staff is Rafael Soriano.
Soriano ranks in at third mainly due to his experience in high-pressure situations because of his time spent as a closer. In his two seasons as a closer for the Braves and Rays, he posted a 2.41 ERA with 72 saves in 79 attempts.
In his first season in pinstripes last year, Soriano struggled to a 4.21 ERA. However, his ERA was inflated due to a poor start of the season that was likely the result of an injury that landed him on the disabled list. After his return from the DL, Soriano settled in nicely into the Yanks bullpen.
When Mo retires, Soriano is one of the candidates to take over the closer role.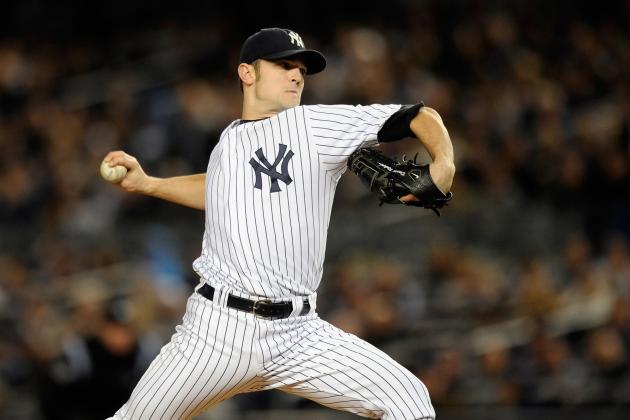 Patrick McDermott/Getty Images

David Robertson had a breakout season last year, stepping up big to fill the void left by injuries to Joba Chamberlain and Rafael Soriano.
After posting two mediocre seasons in 2009 and 2010 with a 3.30 and 3.82 ERA respectively, 2012 saw Robertson post a career-best 1.08 ERA over 66.2 innings. He also had a very nice 13.5 K/9.
With Rivera's potential retirement looming, Robertson is one of the potential candidates to take over whenever Rivera decides to hang up the cleats for good.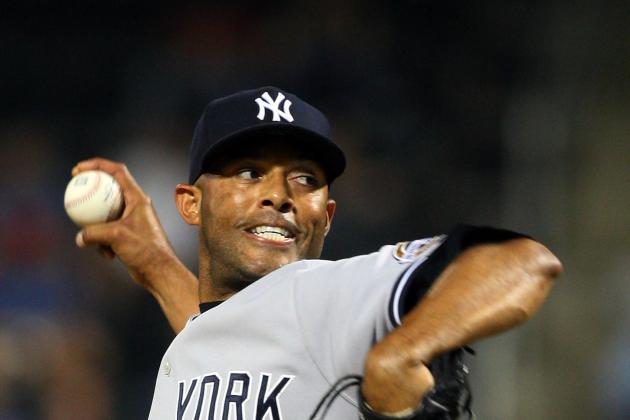 Jim McIsaac/Getty Images

This should not come as a surprise to anyone.
Mariano Rivera is the Yankees best reliever.
Rivera possess a career record of 75-57 with a 2.21 ERA to accompany his major league record 603 saves. Last season, Rivera defeated Father Time once again, posting a 1.91 ERA with 44 saves and a 0.90 WHIP.
Widely regarded as the most dominant pitcher of all-time, Rivera is a sure Hall of Famer once he finally hangs up the cleats for good.