Peyton Manning: 5 Reasons Choosing the Denver Broncos Doesn't Hurt the Titans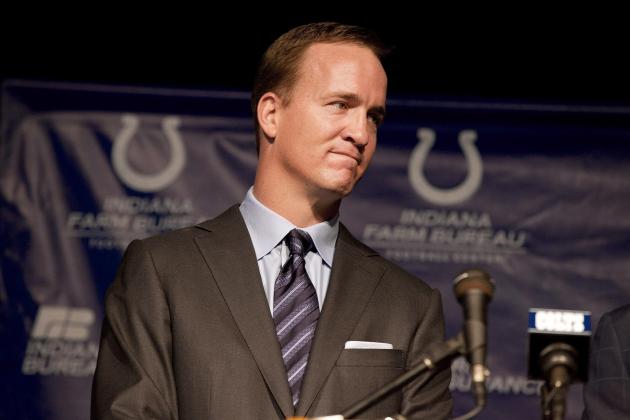 Joey Foley/Getty Images

Yes, as a Vols and Titans fan, I was sad to hear that Peyton Manning reportedly chose to join John Elway and the Denver Broncos in Mile High Stadium instead of the Titans in Nashville.
However, unlike some people seem to be, I wasn't that sad. While Manning signing with the Titans would've been great, it really would have been a luxury signing. Here are five reasons why missing out on Manning isn't the worst thing in the world for Tennessee.
Begin Slideshow

»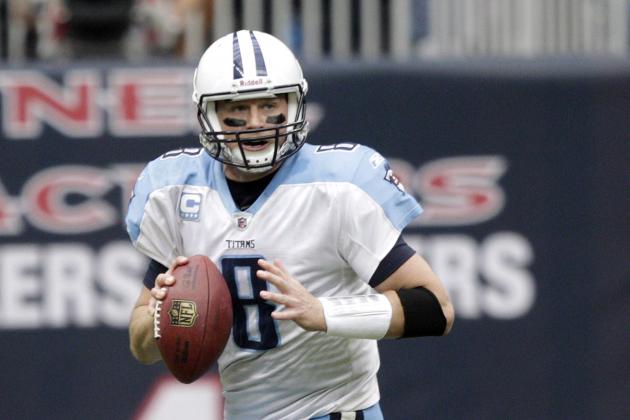 Bob Levey/Getty Images

Do you remember when Manning was first cut by the Colts, everyone laid out a list of teams he might sign with?
Remember that Tennessee was never on those lists?
There's a reason for that. Tennessee is actually sitting pretty as far as quarterbacks are concerned. Matt Hasselbeck came in and played pretty well last year, and Jake Locker looks like he may develop into something special.
Even better, Hasselbeck seems to have taken the role of a mentor for Locker, which, despite what you hear, does not happen often. Veteran quarterbacks see younger guys as a threat, and they almost never mentor them the way people seem to think they do.
Hasselbeck and Locker are the exceptions who prove the rule. Hasselbeck came into Tennessee and had a relationship with Locker already in place. He also took the job knowing he'd lose it eventually.
The Titans have a great thing going at the quarterback position. No need to mess it up.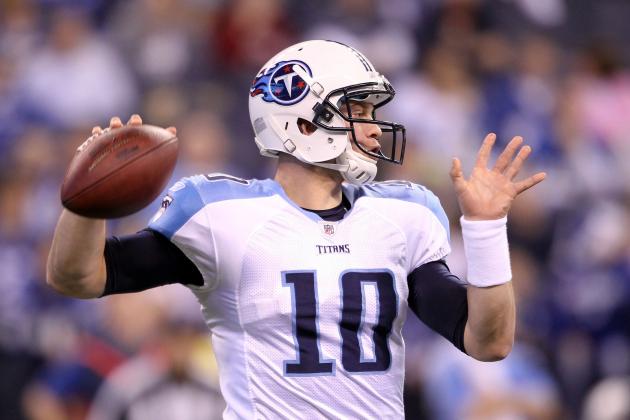 Andy Lyons/Getty Images

Speaking of messing up a good thing, signing Manning would have probably meant kissing Locker goodbye.
Locker has already sat out one year. For him, this is a good thing. He was a raw prospect when Tennessee drafted him, and sitting a couple of years behind a veteran is the best thing for him.
However, do you really think he'd want to sit for five more years?
That's what Tennessee would have to offer him. Peyton probably would have been earning nearly $20 million a year, and you don't pay that kind of money to a backup. Locker would have been a free agent before Manning's contract was even up.
Realistically, that means Locker would have probably needed to be traded. And given how hard it is to land a franchise quarterback, losing what could be a starter for the next decade could have put the Titans back quite a bit when they did need to replace Peyton.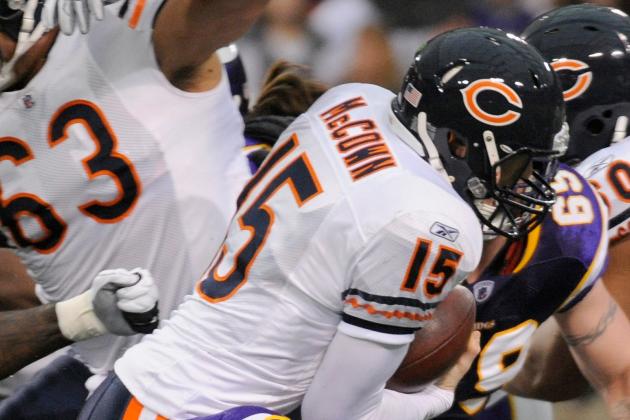 Hannah Foslien/Getty Images

Now that Manning is out of the race, the Titans can start looking at signing other free agents.
They have about $26 million left until they hit the salary cap, and that's quite a bit. If Manning had signed, they'd be left with only about $6 million to sign anyone else.
With the room they have left, the Titans could probably sign both Erin Henderson (free agent linebacker) and Tracy Porter (free agent corner). Signings like that could make a bigger impact at positions of need than Manning would have at quarterback.
Henderson would bring a little more experience to Tennessee's very young group of linebackers, and he would be a great player opposite Akeem Ayers.
Porter could come in and join up with Jason McCourty and Alterraun Verner to make a pretty good group of corners. Rotating the three out would keep them all pretty fresh.
Fixing the cornerback situation along with weak-side linebacker would give the Titans a lot more freedom in the draft to just take the best players available.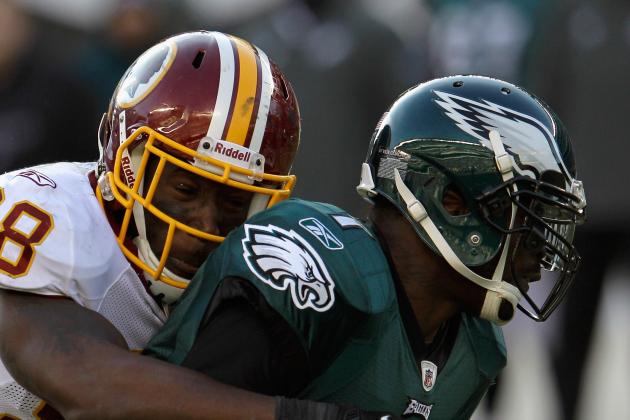 Rob Carr/Getty Images

Signing Manning would have meant the Titans are in "win-now" mode.
The problem with teams built to win now is that they rarely do. If you want an example, just look at the 2011 Philadelphia Eagles.
I know Bud Adams wants to see his team win a Super Bowl before he dies, but not trying to make big free agent signings to go for the big one just doesn't work.
The Titans blew the draft out of the water last year and have established a good, young team. If they keep building through the draft, patiently, they'll put together a team who could be a perennial contender for deep postseason runs.
That is the formula for getting Super Bowls: building a team from the ground up. It's what the Titans were doing, and without Peyton, it's what they will keep doing.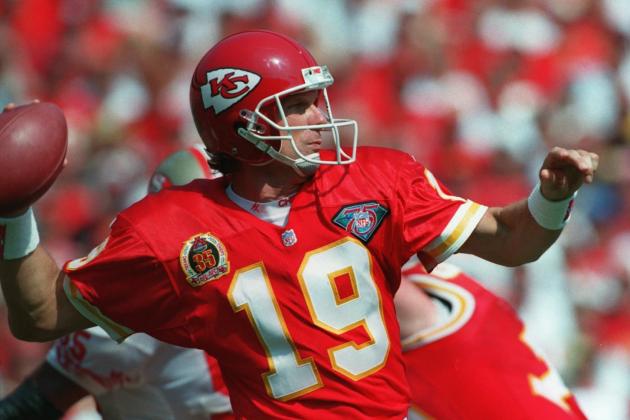 Mike Powell/Getty Images

Quarterbacks don't move teams and lead them to Super Bowl victories. It simply doesn't happen. If you look at the last few Super Bowl quarterbacks, you'll see that:
2012: Eli Manning, drafted by Giants vs. Tom Brady, drafted by Patriots
2011: Aaron Rodgers, drafted by Packers vs. Ben Roethlisberger, drafted by Steelers
2010: Drew Brees, signed with Saints vs. Peyton Manning, drafted by Colts
2009: Ben Roethlisberger, drafted by Steelers vs. Kurt Warner, signed with the Cardinals
2008: See 2012
2007: Peyton Manning, drafted by Colts vs. Rex Grossman, drafted by Bears
I could go on, but you catch my drift. In recent history, the only quarterbacks who took a team other than the one who drafted them to the Super Bowl were Drew Brees and Kurt Warner, and only one of them won. And, of course, Brees was not yet Brees when he signed with the Saints. The last time an established quarterback signed with a different team and won a Super Bowl with them was Brad Johnson in 2003.
Before that it was Trent Dilfer in 2000, and he had one of the greatest defenses of all time backing him up (plus he could hand the ball to Jamal Lewis whenever he needed to). The Ravens won that Super Bowl in spite of Dilfer.
Joe Montana played for the Chiefs for two years. They were a great team, but they got no Super Bowl rings. Brett Favre played for the Jets and the Vikings after leaving the Packers—no Super Bowls. Fran Tarkenton left the Vikings for the Giants and didn't get a Super Bowl, either. Joe Namath moved to the Rams and played three games before retiring—none of those games was a Super Bowl.
While I wish Peyton the best of luck, history shows that quarterbacks don't sign with new teams and take them all the way. Chances are Peyton would've been no different had he signed with Tennessee.