WrestleMania 28: The Rock Will Not Be Able to Save WWE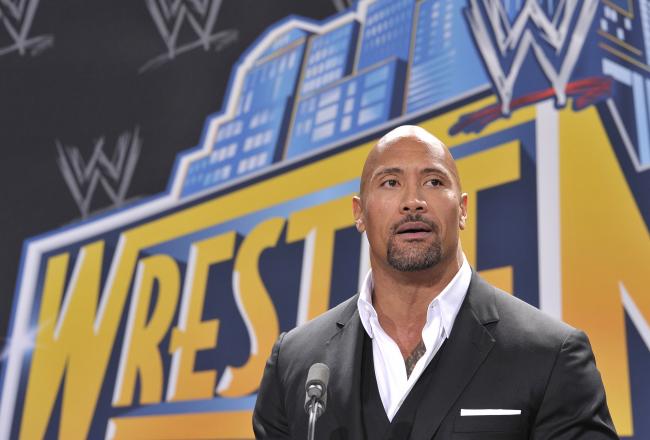 Michael N. Todaro/Getty Images
The Rock's return to the WWE at WrestleMania 28 could be the start of something big for the company.
Unfortunately, it won't last, because Rock's match with John Cena is actually proof that the company is in dire straits.
We have all heard the stories about the anonymous wrestlers backstage not being thrilled with Rock "stealing" the main event spot on the biggest show of the year.
Yet what these wrestlers—and so many others—fail to realize is, there is no-one on the roster, besides Cena, who can draw like Rock, Undertaker, Triple H, or Shawn Michaels.
This is not the fault of anyone on the roster, rather a problem with the creative team.
We have talked about the booking of WWE for years that it is almost beating a dead horse at this point, but it really shows you how problematic it has been that the company needs these older stars to come back and save WrestleMania.
Rock and Cena will most likely have a good match, one that gets the fans excited about the possibilities of what's to come with WWE and, specifically, Cena. But unless the company has someone seen on the same level of him, which is another big problem, no-one is going to care.
It is really telling that the company re-signed Matthew Bloom, formerly known as Prince Albert and A-Train, to be the one to feud with Cena after Rock leaves.
Does WWE Rely Too Much On Old Stars?
Nothing against Bloom, who was apparently a big star in Japan, but he is not exactly a long-term solution for the WWE's problems.
This company has so little faith in the wrestlers currently on the roster—The Miz, Alberto Del Rio, Christian, Dolph Ziggler, Jack Swagger, et al—to be in a program with Cena that it had to give money to a mid-card star from the 2000s.
It doesn't matter how much of a star Rock is, or how good the match with Cena is at WrestleMania, unless there are stars—actual stars, not just wrestlers who happen to be in a feud with Cena—nothing that happens on April 1 is going to matter in the long run.
The creative team is putting a band-aid on a broken leg by using Rock's drawing power to make WrestleMania 28 as big as possible. It has made for compelling television for the last few weeks, but it is not going to save the company in the long run.
Check back for more on the WWE as it comes, and check out Bleacher Report's Wrestling Page to get your fill of the WWE. For more WWE talk, check out Ring Rust Radio for all of the hot topics you just can't miss.
This article is
What is the duplicate article?
Why is this article offensive?
Where is this article plagiarized from?
Why is this article poorly edited?