The Best Rage Faces in Sports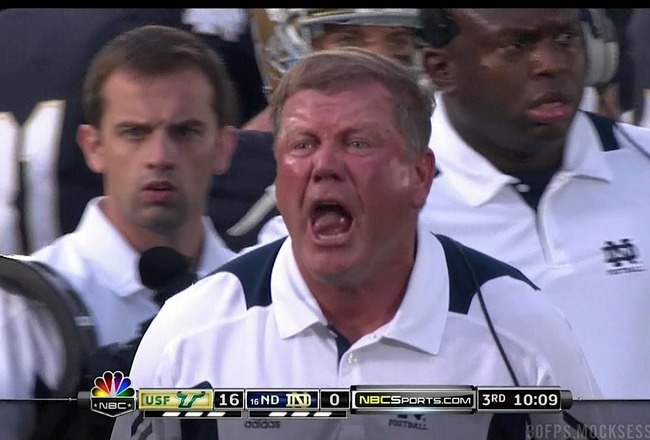 It's the passionate nature of the sports world that constantly keeps us engaged, inspired to witness the next magical feat, the next magnificent athletic performance.
But in the heat of the moment, with athletes putting their bodies on the line for victory, an uncontrollable anger can often surface.
During these instances, a wild and chaotic fury takes over. As it does, a tumultuous series of expressions are thrust to the surface of the face.
They rarely fail to entertain those who are lucky enough to catch them in the act.
But don't fret—we're set to present you with our collection of the best rage faces in sports, from exhausted stars to fiery coaches.
Just remember, Goosfraba.
45. Scratching the Surface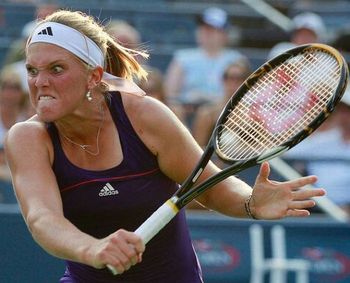 We'd like to assume the match hasn't even started yet.
44. Andy Roddick's Snarling Defeat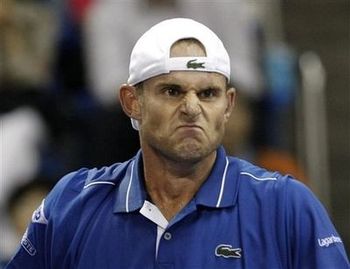 Brooklyn Decker must've forgotten to put mustard on his turkey-and-cheese hero. Not cool.
43. Chris Bosh's Tour of Jurassic Park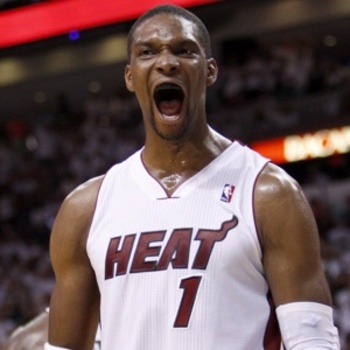 Further proof that Chris Bosh is indeed a velociraptor.
42. Kevin Garnett Keeps It Real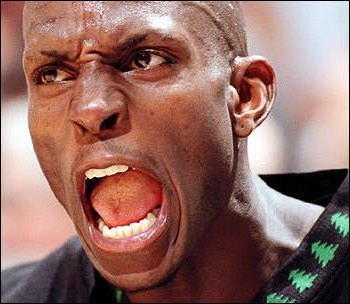 We'd be able to concentrate on Kevin Garnett's passionate expression if there wasn't a pulsating vein screaming at us.
41. Studying the Craft of Nick Diaz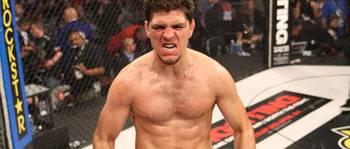 Counting the number of neck veins can undoubtedly tell a person's age, like the rings of a tree.
40. Brittney Griner Grinds It out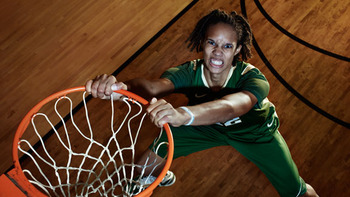 Xerxes would have no chance against this 6'8" phenom in a game of one-on-one.
39. Bathroom Reading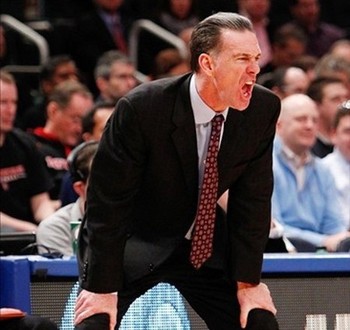 Ah, the meme possibilities...crouching tells us this is perhaps the longest half of his life.
And the stinkiest.
38. Steve Smith Is Hunting for Dinner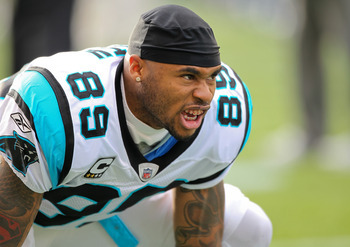 The Panthers are literally one memorable rage face away from stardom. Cam...?
37. Stripes and Stars Collide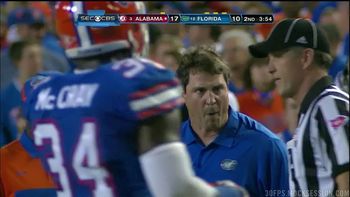 We'd like to believe a deadly tap provoked this expression, but it was most likely not tending to nature's calls.
36. Joakim Noah's Ark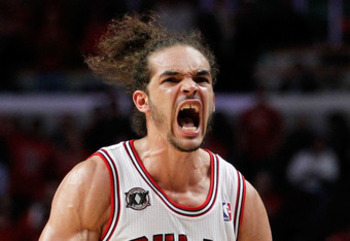 Another fierce competitor from the Swamps of Gatorville.
35. Nyjer Morgan Is Casting a Spell over the Competition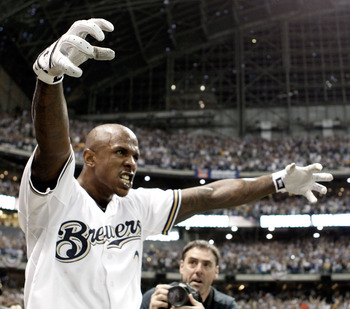 Some might call Nyjer Morgan eccentric, passionate and even insane, but this is just madness.
34. Shawne Merriman Attempts Redemption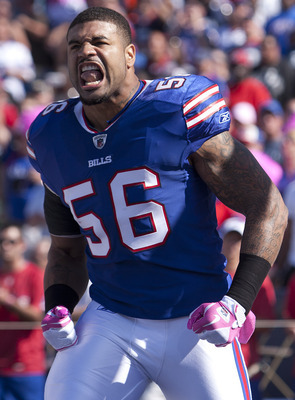 Good old steroids...Shawne Merriman's loyal buddies.
33. Field of Dreams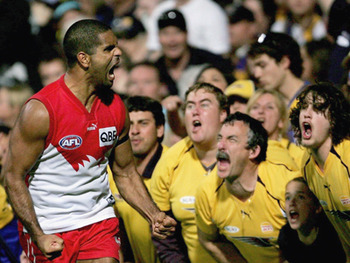 If you yell it, they will come...truly inspirational.
32. Rob Ryan Feels Robbed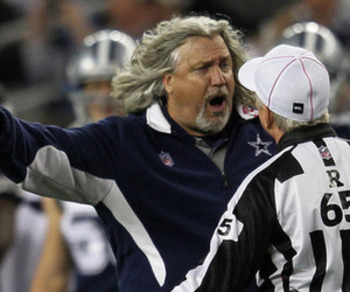 The only reason we know that's not Rex Ryan is because he's not putting his best foot forward.
31. The Man, the Legend, Wayne Gretzky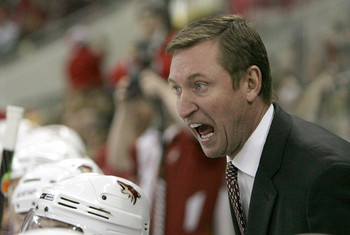 The Great One always presents a great masterpiece, on and off the ice.
30. Terrell Owens Falls Like an Eagle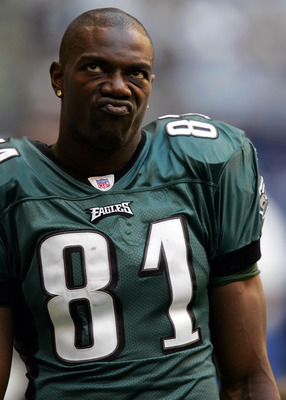 This one is on the borderline of "rage face" and "pout face." T.O. can never win.
29. The Mad Bobby Knight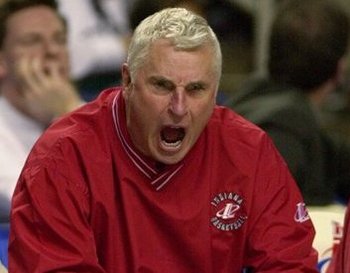 Anger was Bobby Knight's middle name. A career defined.
28. Walking a Mile in Unique Shoes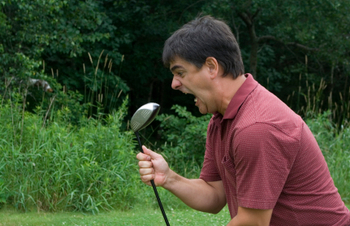 A perfect Elin Nordegren rendition.
27. Rampage Jackson of All Trades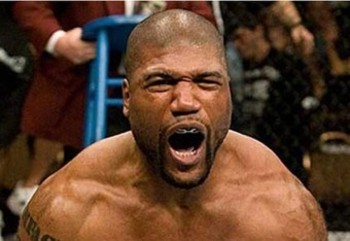 We'd expect nothing less from a fighter with the first name Rampage.
26. Making Metta World Peace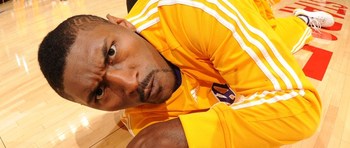 Inside the mind of an angry and eccentric Metta World Peace..."Get at me, bro!"
25. Rolling with the Punches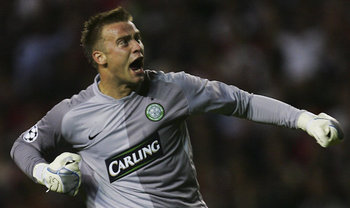 Finally! We're buying that new HD system, honey!
24. Bill Is No Cowher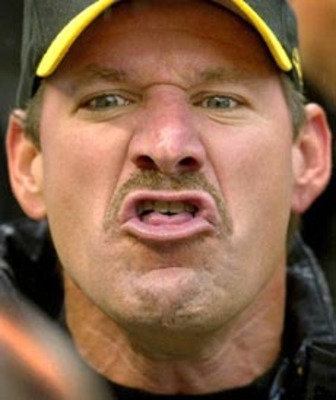 Hey coach—say it, don't spray it...thanks.
23. Knocking on Tiger Woods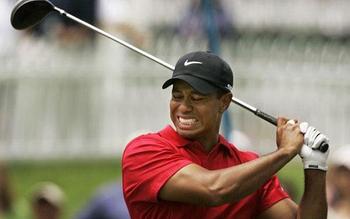 Yeah, we feel the same way, Tiger.
22. Tom Brady's Feeding Time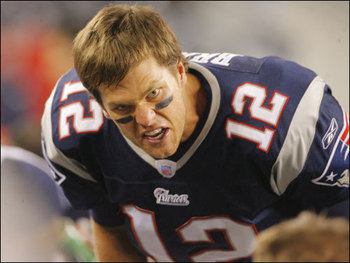 Uh-oh...who ate the last Ritz cracker?
21. Dan Hardy Thirsts for Battle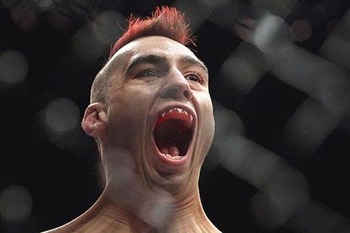 Always sprouting with intimidation is English weapon Dan Hardy.
20. Eli Manning the Ship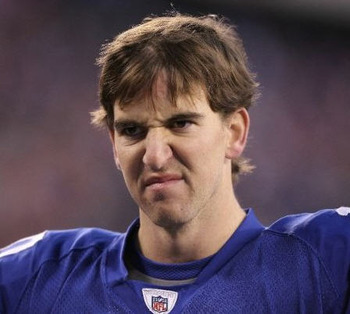 Two Super Bowl rings and counting—it's all about the awkward shoulder shrugging for Eli Manning.
19. Aged Joe Maddon-ess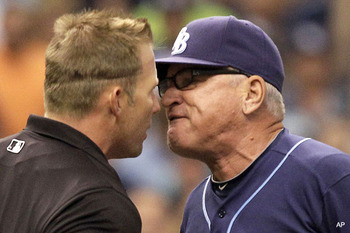 An exuberant showing from Joe Maddon, although he seems to have pushed too hard.
18. Brandon Phillips Is a Humble Warrior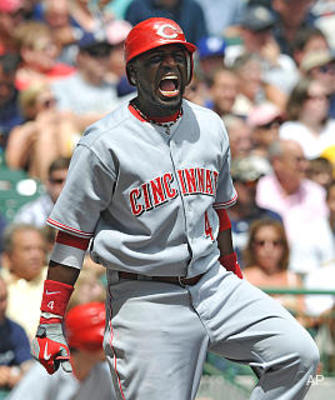 A four-year, $27 million contract must be truly painful to withstand. We totally understand Brandon Phillips' whining.
17. Vernon Fiddler on the Roof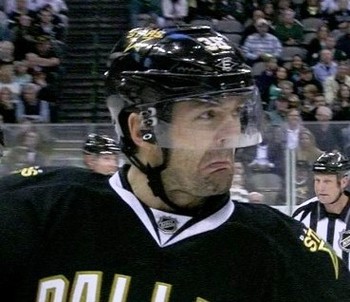 Surely better live, Vernon Fiddler is on his way to sparking a brilliant acting career.
16. Kicking and Screaming Feat. Marta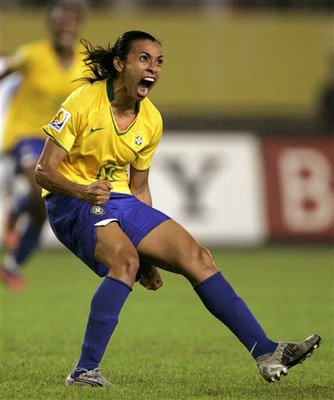 With further glances, we can almost see a fiery smoke escape from within Marta's soul...almost.
15. Alex Rodriguez Is a Misguided Pinstripe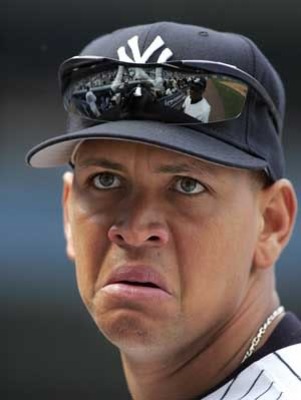 Somebody's been hanging out with Michael Sorrentino (The Situation) too much. Ya kna.
14. On the Spot with Jon Gruden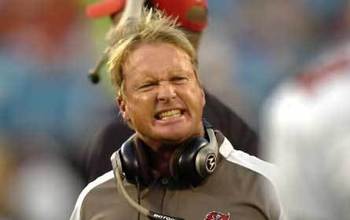 Rumbling, bumbling, stumbling to the emergency room with an aneurysm.
13. Practicing the Art with Josh Howard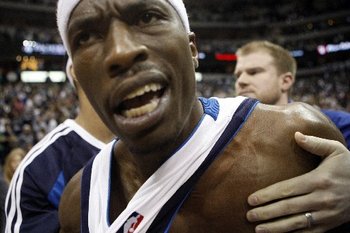 Josh Howard presents us with the essence of any Lil Jon music video...whaaaaaaatttt?!
12. Dwyane Wade's Territorial Steam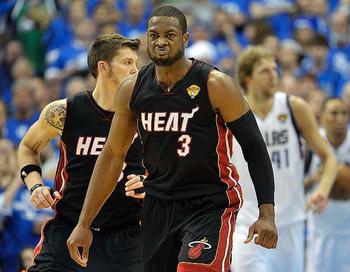 Nobody talks about my boy LeBron that way...nobody!
11. Remembering Pioneer Al Davis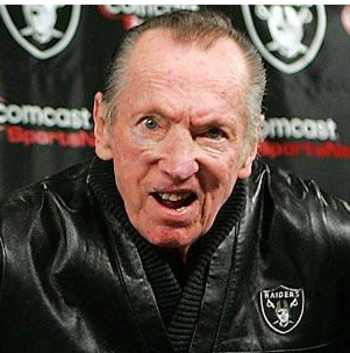 Unlike his beloved Oakland fanbase, Al Davis needs no skull mask to instill fear.
A true legend.
10. Taking a Breather with Ray Lewis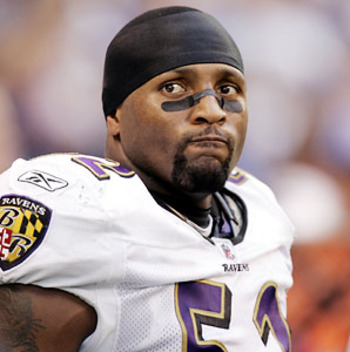 This is what Chad Ochocinco meant when he said, "Child, please."
Although this might be the happiest we've ever seen Ray Ray.
9. Mike Tyson's Heavyweight Madness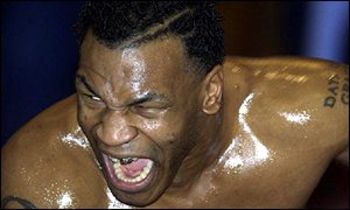 We'd like to believe Mike Tyson is currently yelling at a crackling bowl of Rice Krispies.
8. Carlos Zambrano Is a Man of Few Words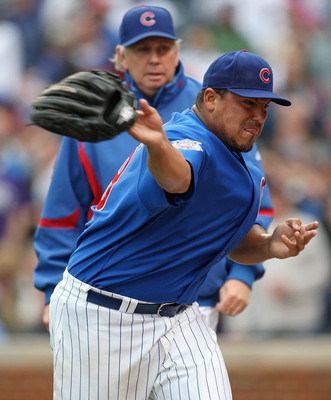 If only Carlos Zambrano threw with this much focus on the mound.
Pitching coach Larry Rothschild is clearly enjoying the show.
7. Timeout for John McEnroe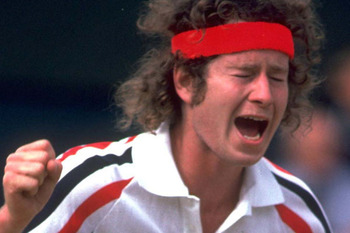 Furious, exhausted and thoroughly pleased...yeah, Johnny Rackets was never selective with his tantrums.
6. Diesel Schmiesel Shaquille O'Neal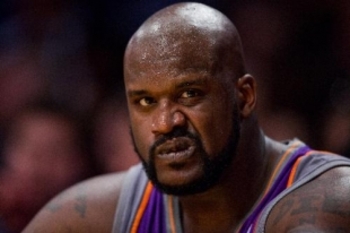 While usually a humorous and friendly bear, Shaq has seemingly patented this historic face.
This clearly wasn't the first time.
5. Lou Holtz Is the Sacred Creature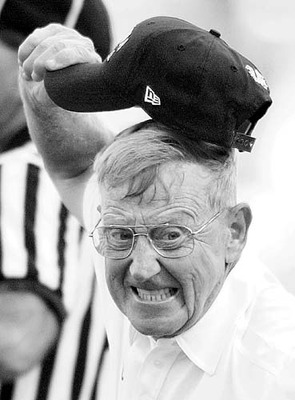 Regal, tranquil, passionate...Lou Holtz always finds a way to inspire.
4. Pregame Warmups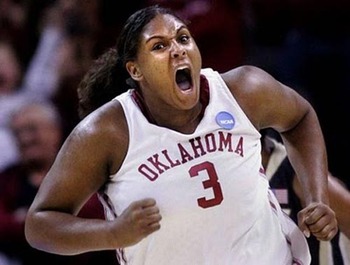 Jerome Bettis is sprinting the other direction as we speak.
3. The Crazy Eye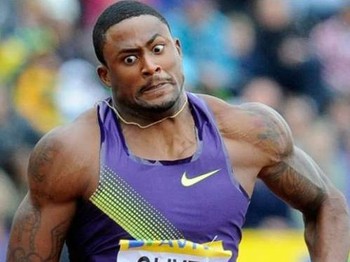 It seems as if a snail perused his way onto the track, only to discover he was set to be stomped out by an angry runner...smush.
2. Aleksandr Karelin Is Sharing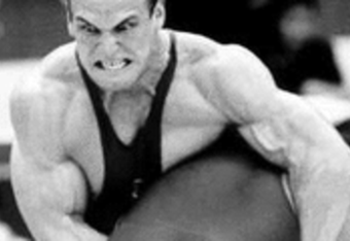 Aleksandr was certainly great, but intimidating? Even the mat was scared.
1. A Day in the Life of Brian Kelly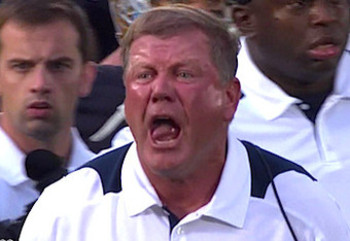 That rosacea would look great in a vase of water.
Keep Reading