Gerrit Cole: 5 Things We Learned About the Phenom in Spring Training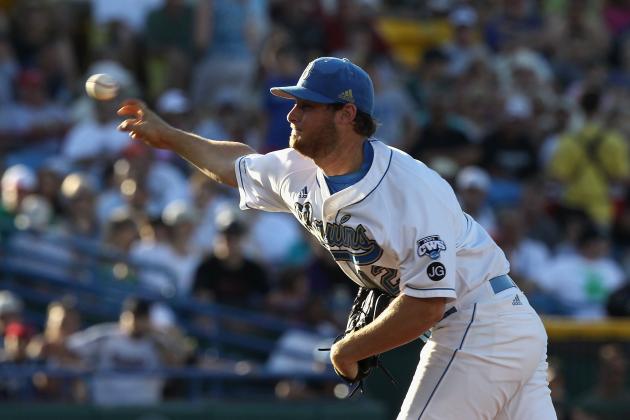 Christian Petersen/Getty Images

The Pittsburgh Pirates did not have to bring Gerrit Cole to Spring Training, but they did.
The experience Cole gained could prove invaluable as he begins his trek to the major leagues. Cole will probably start the season playing High-A ball in Bradenton but could see a promotion if all goes well.
The Pirates are not rushing their future-ace. Instead, they want him ready when the time comes.
If he continues what he started this spring, Pirate fans will be very happy with what Cole becomes.
Begin Slideshow

»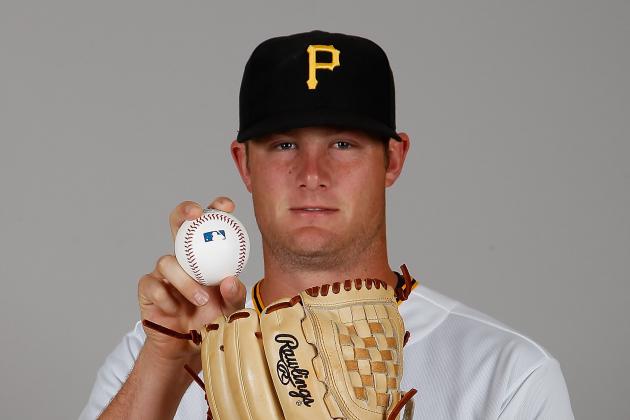 J. Meric/Getty Images

The Pittsburgh Pirates are notorious for devastating draft follies. But, it appears they got things right when they took Gerrit Cole No. 1 overall in 2011.
Cole has impressed everyone in Pirate City, and he hopes to continue that in the minor leagues.
The Pirates could have selected former Rice third baseman Anthony Rendon or Virginia southpaw Danny Hultzen. Instead, the Pirates chose the right-hander from UCLA.
Cole is on the right track. Barring any hurdles, or typical Pirate luck, he will realize his potential at the major-league level.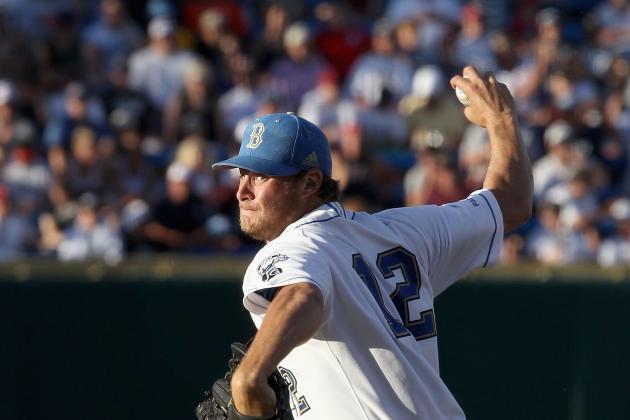 Christian Petersen/Getty Images

Gerrit Cole and Jameson Taillon will probably be pitching together in High-A Bradenton this season.
The two phenoms should form the best one-two punch in High-A and turn their fair share of heads.
This is nothing but exciting for Pirate faithful. Fans would love to see these two on the major league squad, but that time is still a little ways away.
Taillon and Cole have a chance to impress Pirate fans together in the minors, and in the majors. That is something the Pirates have not experienced for a very long time.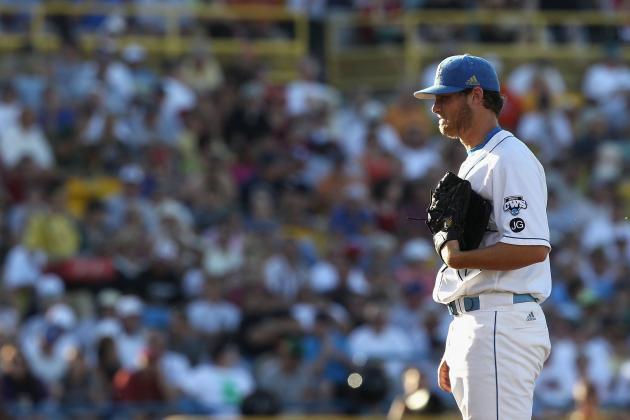 Christian Petersen/Getty Images

Neil Huntingdon has been adamant about Cole's development in the minor leagues. Huntingdon wants Cole seasoned before he faces major-league talent.
Allowing Cole to pitch with the big boys this spring was a great idea. It gives him a chance to get acclimated, and meet his future coaches and teammates.
Experience will go a long way for a young, budding star; however, Pirate fans should not expect to see Cole anytime this season.
Unless, of course, he warrants a September call-up.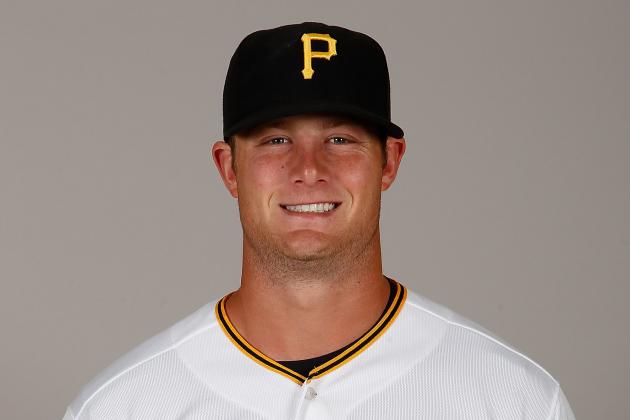 J. Meric/Getty Images

Clint Hurdle had nothing but good things to say about Cole this spring.
"I like everything I see," said Hurdle "Everybody likes the arm, likes the man."
The arm should come as no surprise to anyone. Hearing that Cole has a solid head on his shoulders just sweetens the deal.
Cole obviously knows how to pitch. His live arm and devastating repertoire will take him far, all by itself. But, if he listens and takes advice he could be destined for superstar-dom.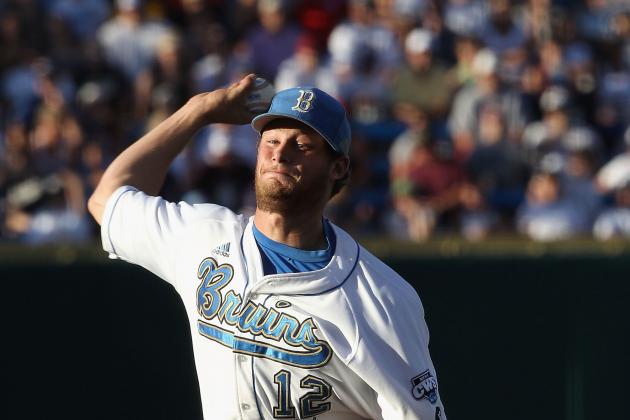 Christian Petersen/Getty Images

Gerrit Cole did not throw in any Spring Training, but he did make intrasquad appearances.
Cole's stuff was as advertised. He displayed his full arsenal of pitches, and did not allow batters get comfortable.
One pitcher laughed when Cole threw 91 mph, claiming that it was his changeup according to piratesprospects.com.
The Pirates are counting on Cole as their ace of the future. Pirate fans got a glimpse of the future this spring, but will have to wait a bit longer to see him in a major league uniform.
If Cole shows this kind of stuff in the minor leagues he will be in the majors sooner rather than later.