Detroit Lions Free Agency: David Hawthorne Visit Could Mean End of Tulloch Saga
March 19, 2012

Otto Greule Jr/Getty Images
Most people will readily admit that Stephen Tulloch was a godsend for the Detroit Lions in 2011. Signed to bolster a weak linebacking unit, he did just that. In fact, he exceeded all expectations. Even better, he was undervalued during free agency, so the Lions were able to sign him at a bargain price: $3.25 million for one year. 
That is the NFL equivalent of a bag of balls and some pocket change.
The Lions would love to have Tulloch stick around but not for $6 million a year, at least, which is what he is looking for, according to this article on MLive.com.
His demands have priced him out of Detroit and he does not seem willing to budge even though there is not an overabundance of teams knocking down his door to sign him to such a rich deal.
No one blames Tulloch for setting his sights high. This is the NFL. Players have a limited window to make what they can. He wants to capitalize on his great performance and more power to him.
That does not mean the Lions have to agree to his demands. At this point, they should give him their blessing and simply move on. Sure, they could wait him out and hope that lack of interest will drive down his price, but there is no guarantee in that.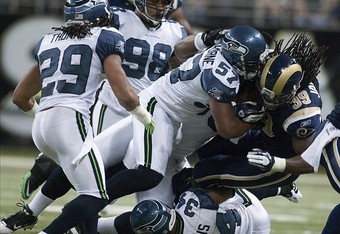 Besides, they don't need to complicate an already hairy salary cap situation by overpaying for him. They've got too much money tied up with other players.
For the Lions, saying goodbye and good luck to Tulloch might be easier knowing that David Hawthorne will be paying them a visit on Tuesday. He's an underrated middle linebacker from Seattle who has been just as good as Tulloch over the past three seasons.
In fact, Hawthorne might be even better at stopping the run.
The Lions should strongly consider not letting Hawthorne leave without a contract in his hand and here is why.
He is the best value at his position. He does not have the name recognition as Tulloch, Curtis Lofton or London Fletcher, yet he is just as talented. According to CBSsports.com, Hawthorne is the fifth-rated linebacker in this year's free-agency pool. This fact should make his price more reasonable for Detroit.
His numbers are consistently solid and he's had well over 100 tackles each of his last three years. In 2011, he had 115, one fumble recovery, three interceptions and one 77-yard touchdown.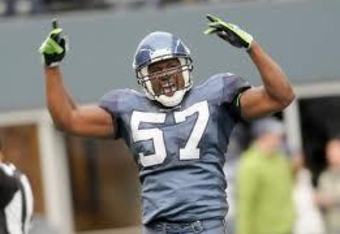 At 26 years of age, he is hitting his prime and could have his best years of football ahead of him. His presence would also allow DeAndre Levy to stay outside, where he plays best.
With Hawthorne, the Lions would lose nothing if Tulloch walked.
Detroit's success in free agency the past two years has been linked to their wait-and-see approach. They quickly sign their own guys, then vulture low-risk talent. While that tactic could still benefit them, it could also blow up in their face.
If they wait, Hawthorne will get snatched up by Chicago or New Orleans, or possibly be re-signed by Seattle. He visited the Saints last week, and the Bears are reportedly looking at him as a future replacement to Brian Urlacher. 
If the Lions do sign him and Tulloch ends up still being available for an affordable price, then they find themselves in the enviable position of having two top-tier linebackers anchoring an already dangerous defensive unit.
Seems like a win-win situation to me.
Ultimately, the Lions cannot afford to take a step back in 2012, and there is no guarantee that waiting for Tulloch's price to come down will ever happen. However, there will be an effective replacement walking through their door tomorrow and they should jump at the chance to bring him into the fold.
They may not get another chance.