Heat vs. Magic: 10 People Who've Coached or Played for Both Teams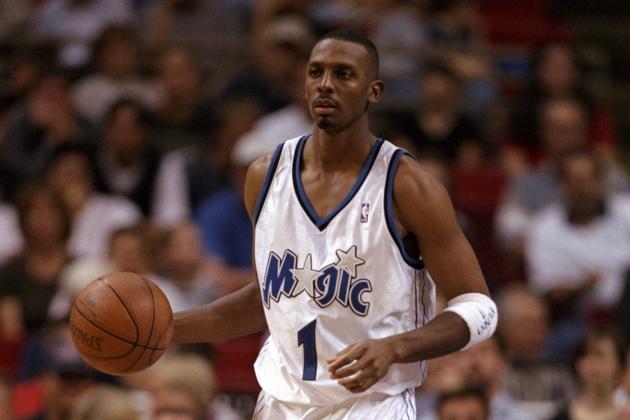 Andy Lyons/Getty Images

I caught a little bit of the showdown between the Orlando Magic and the Miami Heat this past Sunday.
Seeing two Magic representatives—head coach Stan Van Gundy and forward Quentin Richardson—got me thinking about how those two have been a part of both the Magic and Heat during their careers.
Here's a look at 10 people in NBA history who have been associated with both franchises over the years.
Let's get started.
Begin Slideshow

»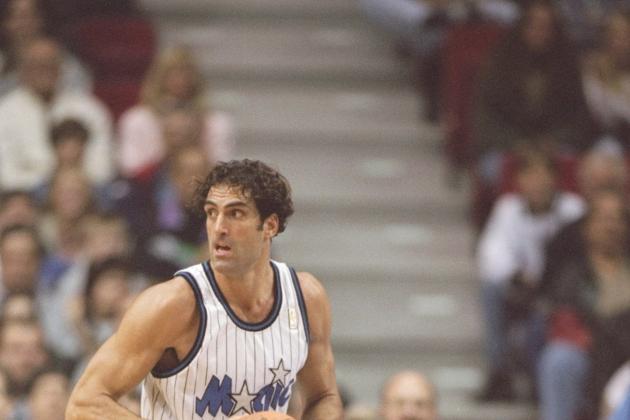 Andy Lyons/Getty Images

Seikaly was the first ever draft pick in Miami Heat history. The 6'11" center out of Syracuse was taken ninth overall by the team back in the 1988 NBA draft.
Seikaly averaged 16 points and 10 rebounds per game during his six-year stay in South Florida and is perhaps one of the best players in league history to never make an All-Star team.
He was dealt to the Magic in November 1996 to replace Shaquille O'Neal, who had bolted town for L.A.
Seikaly would play two seasons in Orlando, putting up respectable numbers.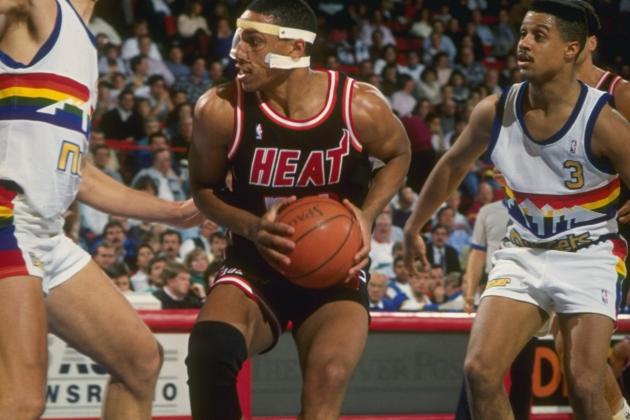 Tim DeFrisco/Getty Images

Edwards was the Heat's second draft pick in franchise history, selected 20th overall in 1988.
He went on to average just under 14 points per game in his first year, earning a spot on the NBA All-Rookie Second Team.
Edwards would spend five seasons with the Heat and later appeared in 12 games for the Magic during the 1997-98 campaign.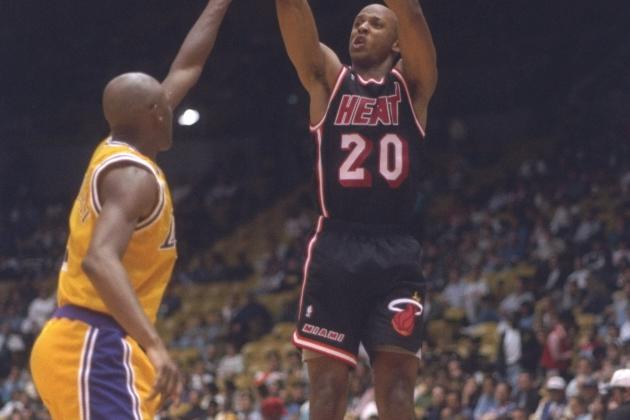 Stephen Dunn/Getty Images

Mostly known for his career with the Los Angeles Lakers in which he picked up three championship rings, Shaw also spent time with both the Heat and Magic franchises.
Shaw played three years in Miami and three in Orlando as well.
He was a member of the '92 Heat squad that reached the playoffs for the first time in team history and he backed up Penny Hardaway on the '95 Eastern Conference champion Magic club.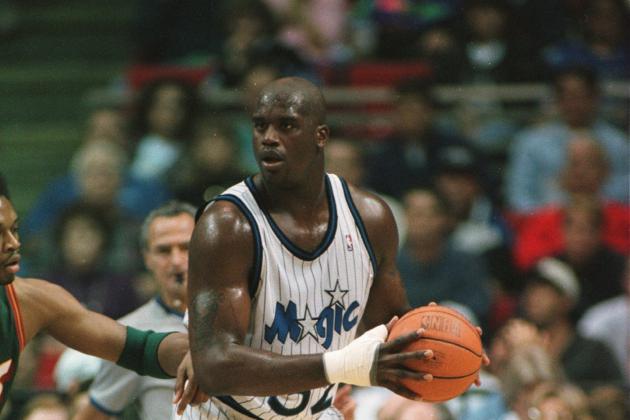 Getty Images/Getty Images

Shaq is undoubtedly the most famous person on this list.
The future Hall of Fame center and current TNT analyst was selected No. 1 overall by Orlando in the 1992 NBA draft.
During his four-year tenure with the Magic, O'Neal won the league's Rookie of the Year award and led the team to the NBA Finals in 1995.
After a spectacular career as a Los Angeles Laker, O'Neal was traded to Miami in 2004 in a deal involving Lamar Odom and Caron Butler.
He would later team with Dwyane Wade to power the Heat to a title in 2006, defeating the Dallas Mavericks in the Finals.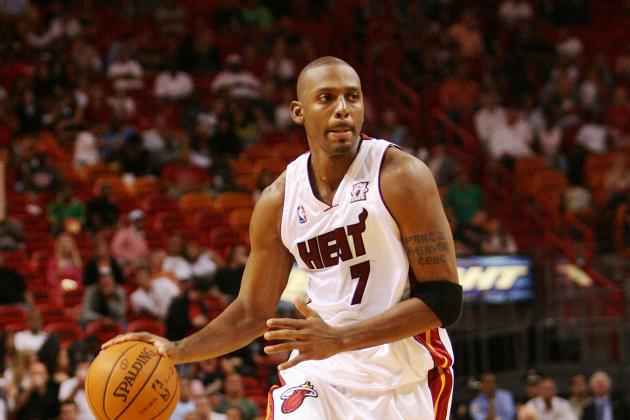 Doug Benc/Getty Images

Drafted by Golden State in 1993, Hardaway was immediately dealt to the Magic for Chris Webber on draft night.
It wouldn't take long for him to emerge as a larger-than-life superstar in O-Town, drawing comparisons to Hall of Famers Michael Jordan and Magic Johnson.
Hardaway was extremely popular in the mid '90s. He had his own Nike shoes and even had a puppet named "Lil Penny."
Unfortunately, though, Hardaway would eventually battle injuries and turn into nothing more than a role player.
He spent six seasons with the Magic and later played 16 games for the Heat in 2007-08, the final season of his career.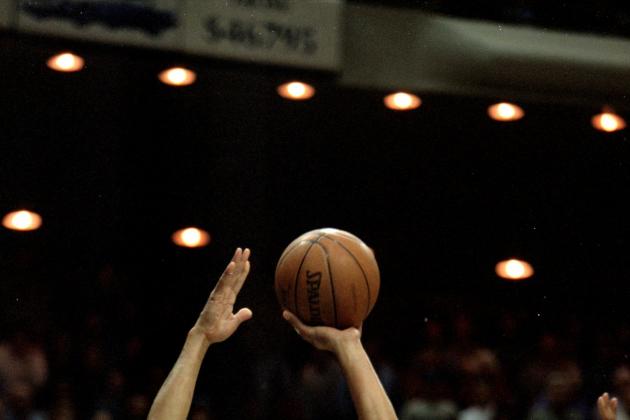 Andy Lyons/Getty Images

Midway through the 1995-96 season, Gatling was traded, along with Tim Hardaway, from Golden State to Miami in exchange for Kevin Willis and Bimbo Coles.
Gatling would appear in 24 games that season with the Heat and later played 54 games for the team in 2001-02.
The one-time All-Star forward also played one year with the Magic in 1999-00.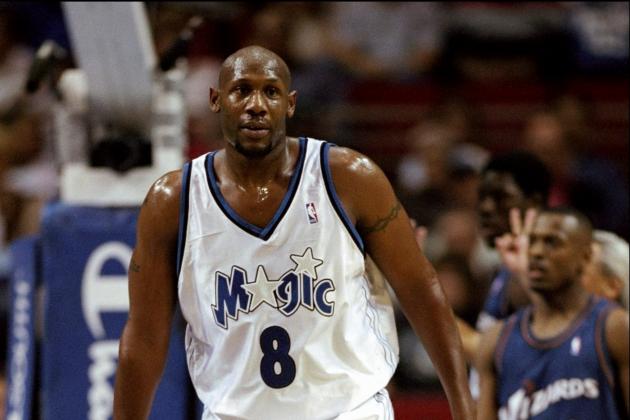 Andy Lyons/Getty Images

Austin signed as a free agent with the Heat in 1996. He went on to become one of the league's best reserve big men, as he backed up All-Star center Alonzo Mourning for a season-and-a-half.
In 1999, Austin signed with Orlando, where he would play one season.
He was traded to the Washington Wizards in a deal that sent Ben Wallace to the Magic.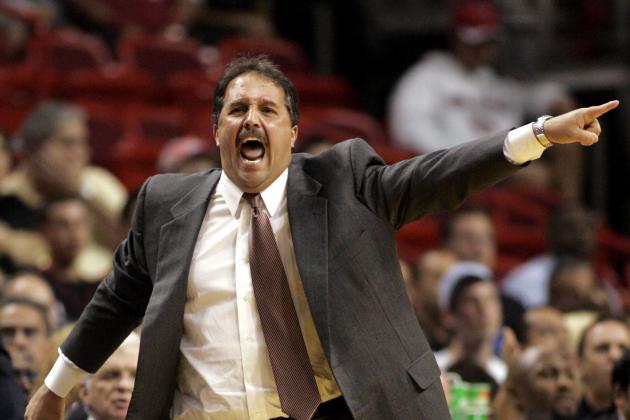 Eliot J. Schechter/Getty Images

Van Gundy is the lone head coach on the list.
He began his coaching career with the Heat in 1995, serving as an assistant under the great Pat Riley.
When Riley resigned in 2003, Van Gundy took over and guided the team to the second round of the playoffs in his first year.
And then the following year, Van Gundy's Heat squad went all the way to the Eastern Conference Finals, where they fell to the Detroit Pistons. He resigned early during the 2005-06 season.
In 2007, Van Gundy was named head coach of the Magic, a position that he still holds today. He guided the team to an NBA Finals appearance in 2009.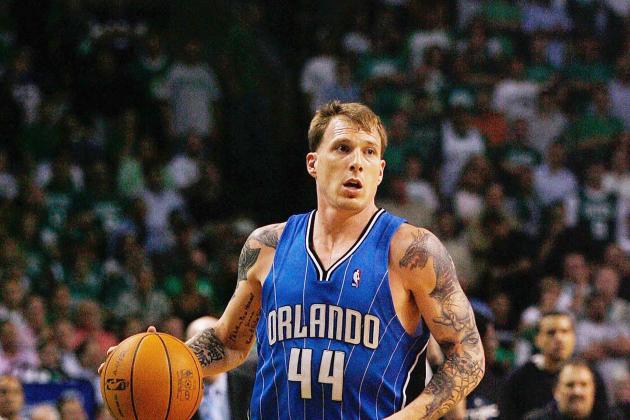 Elsa/Getty Images

Jason "White Chocolate" Williams was shipped to the Heat in 2005 as part of a huge five-team trade.
He was the starting point guard on Miami's '06 championship squad.
Williams played three years with the Heat and then later took his talents to Orlando in 2009 as a free agent.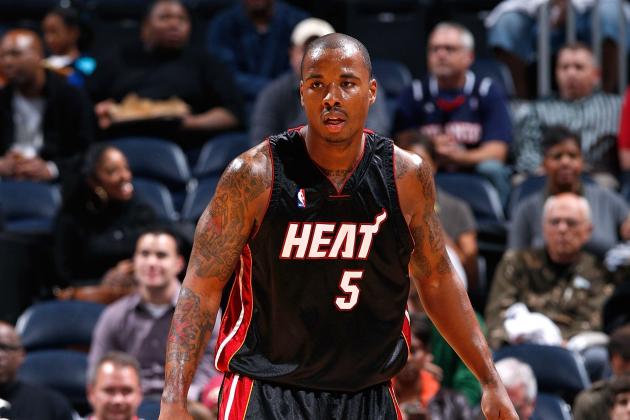 Kevin C. Cox/Getty Images

Richardson was traded to the Heat in 2009. The Chicago native would play one season with the ball club, averaging 8.9 points per game and starting 75 games.
In July 2010, he signed with Orlando, where he currently serves as a reserve.