2012 NFL Mock Draft: Standout Defensive Prospects Heading into April
March 19, 2012

Kevin C. Cox/Getty Images
The core of the best defenses in the National Football League are built through the draft. Take a look at the Baltimore Ravens with Ed Reed and Ray Lewis—two first-round picks that have anchored one of the best defenses in the league over the course of the last decade.
The San Francisco 49ers are another prime example of this. Patrick Willis, NaVorro Bowman and Aldon Smith were all originally selected by the 49ers, and remain the core of that up-and-coming defense.
You can expect other teams to model their philosophy after the Ravens and 49ers, among others. The good news is that there is a tremendous amount of talent available on the defensive side of the ball in the 2012 NFL Draft.
This mock is going to have an emphasis on which players I believe are the best on the defensive side of the ball heading into April.
1. Indianapolis Colts: Andrew Luck, Quarterback, Stanford
2. Washington Redskins: Robert Griffin III, Quarterback, Baylor
3. Minnesota Vikings: Matt Kalil, Offensive Tackle, Southern California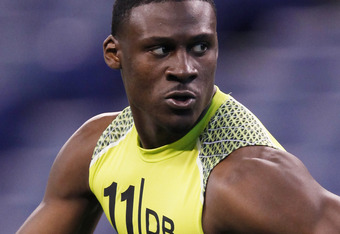 Joe Robbins/Getty Images
4. Cleveland Browns: Justin Blackmon, Wide Receiver, Oklahoma State
5. Tampa Bay Buccaneers: Morris Claiborne, Cornerback, Louisiana State
A true shutdown corner prospect if I have ever seen one, Claiborne doesn't seem to have a flaw to his game. The LSU product is solid in press coverage, and plays with fluid hips in man. He doesn't get turned around a lot, and has the ability to stay with his receiver on the outside.
Overlooked in the nuances of his game is the fact that Claiborne is an extraordinary athlete, and his combine performance proved this to a tee. He is already a better cover guy than former LSU teammate and 2011 first-round pick Patrick Peterson. That says a lot.
6. St. Louis Rams: Michael Floyd, Wide Receiver, Notre Dame
7. Jacksonville Jaguars: Riley Reiff, Offensive Tackle, Iowa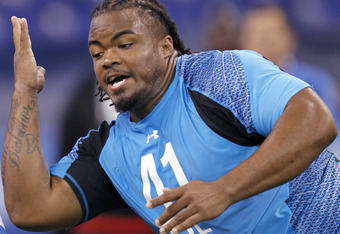 Joe Robbins/Getty Images
8. Miami Dolphins: Ryan Tannehill, Quarterback, Texas A&M
9. Carolina Panthers: Dontari Poe, Defensive Tackle, Memphis
Poe is easily one of the strongest prospects that I have ever seen. He has the ability to absolutely dominate in the trenches and isn't a scheme-specific player. This means that the former Memphis standout has the ability to play in both the 3-4 and 4-3 defenses.
He has tremendous upper-body strength, consistently pushing offensive linemen into the backfield. An added aspect of Poe's game is his ability to surprise you with quarterback pressures here and there. He has the ability to dominate immediately, which is going to be attractive to teams moving forward.
10. Buffalo Bills: Melvin Ingram, Defensive End/Linebacker, South Carolina
11. Kansas City Chiefs: David DeCastro, Guard, Stanford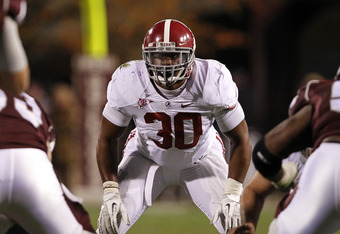 Butch Dill/Getty Images
12. Seattle Seahawks: Trent Richardson, Running Back, Alabama
13. Arizona Cardinals: Jonathan Martin, Offensive Tackle, Stanford
14. Dallas Cowboys: Dre Kirkpatrick, Cornerback, Alabama
15. Philadelphia Eagles: Dont'a Hightower, Linebacker, Alabama
I envision Hightower having an immediate impact for the Eagles here. They are in desperate need of someone that can actually tackle, and he is one of the best in that regard in the entire draft. This is a linebacker that goes sideline to sideline in a heartbeat, which forces teams away from running out on the edge.
He also played in a pro-style defense with Alabama. That only decreases the learning curve for the talented linebacker.
16. New York Jets: Stephen Hill, Wide Receiver, Georgia Tech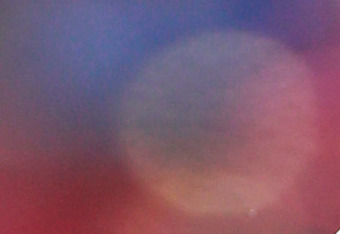 Sam Greenwood/Getty Images
17. Cincinnati Bengals: Lamar Miller, Running Back, Miami (Fla.)
18. San Diego Chargers: Courtney Upshaw, Linebacker, Alabama
Despite adding Jarret Johnson in free agency, the Chargers are in need of a true pass-rusher opposite Antwan Barnes. If Upshaw falls to them here, you can expect A.J. Smith and Co. to snag him up rather quickly.
The former Alabama star is the best pure pass-rusher in the entire NFL Draft. He has double-digit sack ability, and should provide an immediate spark out of the gate. He isn't a scheme-specific player either, but does fit better in the 3-4 defense that San Diego runs.
19. Chicago Bears: Mike Adams, Offensive Tackle, Ohio State
20. Tennessee Titans: Janoris Jenkins, Cornerback, North Alabama
It doesn't seem like the Titans made a strong effort to retain Cortland Finnegan in free agency. While that does puzzle me to an extent, they must have a plan here. This is an extremely deep class of cornerbacks, and they would get a major prize if Jenkins fell here.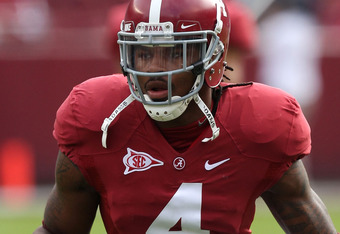 Mike Zarrilli/Getty Images
He has all the measurements to be a top-tier corner at the next level. Jenkins is strong at the point of contact in press coverage, something that came to define Finnegan over the course of the last few seasons. He has fluid hip movement on the outside, which is an important thing that scouts look at when drawing a conclusion about a particular prospect.
Character concerns are going to be an overriding theme for the former Florida standout. If he is able to stay straight off the field, the Titans get a true shutdown corner.
21. Cincinnati Bengals: Mark Barron, Safety, Alabama
The Bengals re-signed Reggie Nelson yesterday, which may change their outlook in the first round of the NFL Draft. With that being said, Barron translates well as a strong-side safety in the NFL. He has a ton of physical ability and isn't afraid to lay the wood.
Playing up in the box in run support seems to be a strength for Barron as well. This is something that the Bengals desperately need on the back end of their defense. In short, he is a perfect fit for their system.
22. Cleveland Browns: Doug Martin, Running Back, Boise State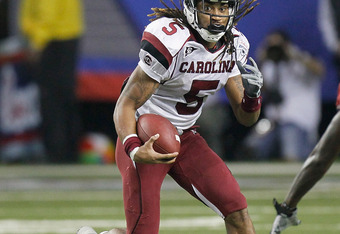 Kevin C. Cox/Getty Images
23. Detroit Lions: Peter Konz, Center, Wisconsin
24. Pittsburgh Steelers: Michael Brockers, Defensive Tackle, Louisiana State
25. Denver Broncos: Alshon Jeffery, Wide Receiver, South Carolina
26. Houston Texans: Kendall Wright, Wide Receiver, Baylor
27. New England Patriots: Stephon Gilmore, Cornerback, South Carolina
Gilmore would immediately become the Patriots top cover guy. While that doesn't say too much about their current rotation of corners, it does speak volumes of his ability to perform at a high level immediately. He has the size and build to be dominating on the outside, shutting down one side of the field.
The South Carolina product also went up against top-tier competition in the SEC. This bodes well for his ability to make an immediate impact at the next level.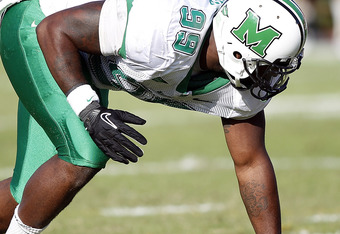 Bob Levey/Getty Images
28. Green Bay Packers: Vinny Curry, Linebacker, Marshall
The Packers struggled to get to the quarterback consistently in 2011. This was one of the primary reasons that they struggled so much defending the pass. Clay Matthews is one of the best outside linebackers in the entire league, but he needs some help on the outside.
Curry translates well as an outside linebacker in the Packers' 3-4 scheme. While it might take him a while to get acclimated not playing at the line, he does remind me a great deal of Aldon Smith in terms of athleticism. If you remember correctly, Smith was a defensive end at Missouri before transitioning to outside linebacker in the NFL with the 49ers.
29. Baltimore Ravens: Bobby Wagner, Linebacker, Utah State
30. San Francisco 49ers: Cordy Glenn, Guard, Georgia  
31. New England Patriots: Nick Perry, Defensive End, Southern California
32. New York Giants: Luke Kuechly, Linebacker, Boston College