New York Jets: 4 Key Veterans Who'll Take a Backseat in 2012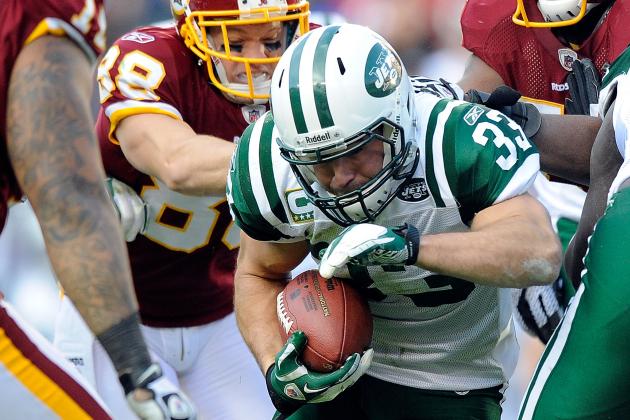 Patrick McDermott/Getty Images

After a bitter end to an 8-8 season, you can bet that the Jets will make their fair share of roster shakeups. Some changes have already been made, but during the season, several veterans will finally be exposed to the coaching staff for their weaknesses and will have much smaller roles as the season wears on.
Here are some older veterans that will be pushed out of their regular roles in 2012.
Begin Slideshow

»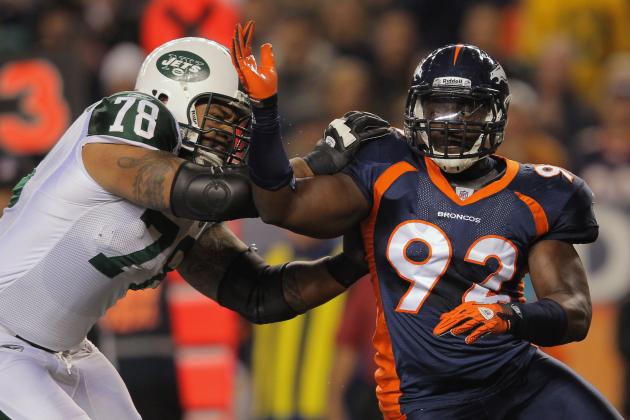 Doug Pensinger/Getty Images

Much has been made about the struggles of Wayne Hunter, and rightly so. He is a good teammate and quality locker room guy, but his play was detrimental to the team and held back the Jets offense from reaching its potential.
As of now, the Jets plan on letting Hunter and former second-round pick Vladimir Ducasse battle for the job in camp. Ducasse had been a massive disappointment in his own right, and his scholarship is running out. Winning the starting right tackle job may be his last chance to stick on the roster.
Hunter is actually a solid player as a jumbo tackle. If Vladimir can be his replacement or the Jets sign or draft someone else before the start of the season, the Jets can improve in more ways than one if Hunter returns to his smaller role.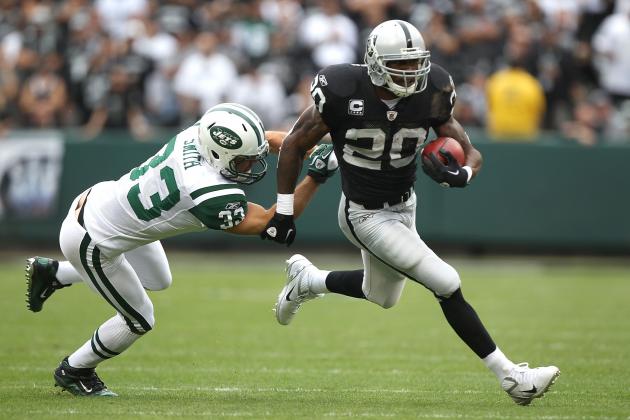 Jed Jacobsohn/Getty Images

For all intents and purposes, Smith is just the "Wayne Hunter of defense." Like Hunter, Smith was simply overmatched as a starter and was at least partly responsible for giving up a ton of big plays.
In his defense, he was playing injured for a good portion of the season.
Nonetheless, there is little doubt that Smith's role on defense needs to be reduced. He has actually played well in nickel and dime packages, but as a regular starter, he becomes a player offenses go after.
With Smith's extensive role on special teams, I don't know if he will be so against a demotion on the depth chart, which seems inevitable as the Jets continue to explore the safety market.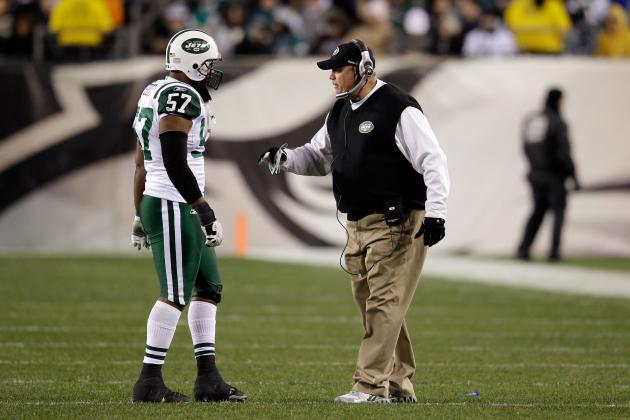 Rob Carr/Getty Images

Scott, for all intents and purposes, has already taken a backseat. Still a very solid run defender, his age has caught up to him and his coverage skills have gone south in a hurry.
He saw fewer snaps as the season went along, and with his large cap hit, the Jets are doing everything they can to unload his contract onto someone else.
However, because Scott's contract makes him almost untradeable and cutting him saves just over a million in cap room, there is a good chance that he comes back to New York in 2012. He should return to his role as a run-down player only.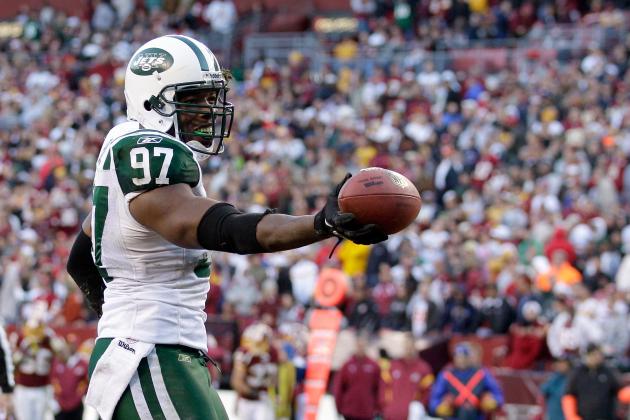 Rob Carr/Getty Images

Pace is a solid all-around linebacker, but he is not getting any younger and he has failed to deliver a consistent pass rush that the Jets were hoping to get out of him when he was brought on board in 2008.
If the Jets are able to add another pass rusher in the draft, it could considerably cut into Pace's playing time on passing downs. With Aaron Maybin in the fold, it becomes even easier to take him off the field on obvious passing situations.
In the Jets' quest to get younger and faster at the linebacker position, Pace's playing time could be a casualty.