Virginia Tech Football: 2013 Recruiting Targets Still Available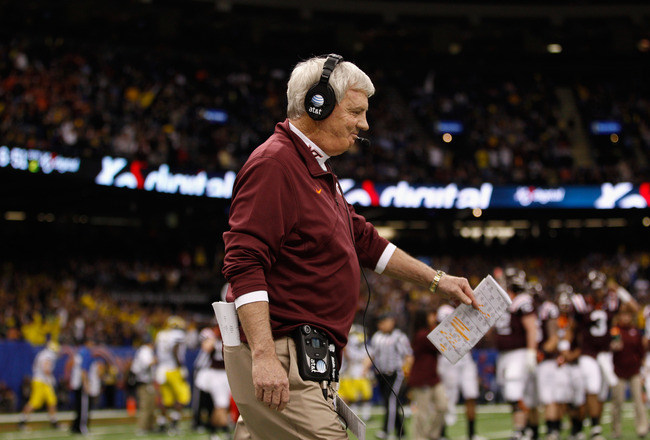 Chris Graythen/Getty Images
College basketball may be on top of the sports world at the moment, but there is always something going on when it comes to college football. Signing day is a little over a month behind us, which means it is time to look forward to next year's signing day.
The Hokies had a solid signing day this past February, and Frank Beamer will be looking for more of the same. Virginia Tech already has four commits for next year. Anthony Shegog, David Prince, Cequan Jefferson and Holland Fisher have all given verbal commitments to come to Blacksburg. Linebacker Holland Fisher is the biggest name to commit so far. He is in the ESPNU top 150.
Most scouting reports about recruits are still incomplete, but it is still worthwhile to start getting to know some possible future Hokie stars. The following is a list of the ESPNU 150 recruits that Virginia Tech has the best shot of landing.
Wyatt Teller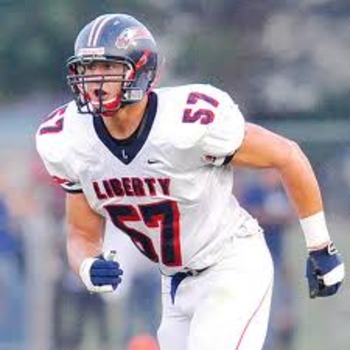 Teller is a defensive end from Bealeton, Va. He is 6'4" and weighs 245 pounds. Teller has plenty of suitors up and down the east coast, but the fact that he is from Virginia and only a short distance away from Blacksburg should give the Hokies hope of landing him.
Daniel Reid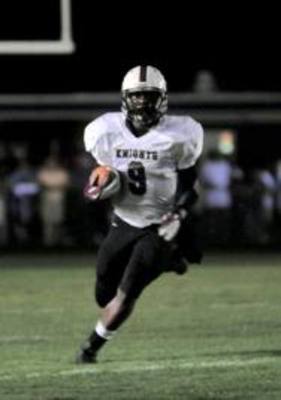 Reid is a running back from Chester, Va. He is six feet tall and weighs in at 195 pounds. So far, Reid only has offers from UNC, Virginia and Virginia Tech, but he has also piqued the interest of Notre Dame and West Virginia. Virginia Tech recruits their own state as well as anybody, so the Hokies have hope of signing Reid.
Henry Poggi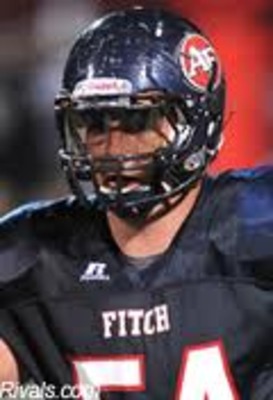 Poggi is a defensive tackle from Baltimore, Md. He is 6'3" and weighs 245 pounds. Poggi has offers from most of the nation's top programs. He has yet to visit any campuses. Maryland will probably be considered the favorite to sign him, but Randy Edsall has had a rough start as the Terps head coach, so it is possible that the Hokies could bring him on.
Carlis Parker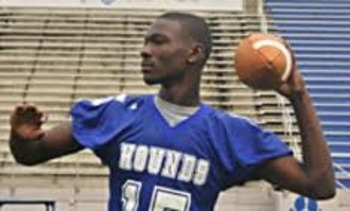 Parker is a quarterback from Statesville, NC. He is 6'4" (Logan Thomas would still make him look short), but only weighs 190 pounds. Hokie fans might not want to think about it, but they could lose Thomas after the 2012 season to the NFL. Parker could be his replacement. He has offers from all four North Carolina schools in the ACC, as well as East Carolina. If Parker decides to leave NC, then the Hokies have a good shot at signing him.
Michael Parker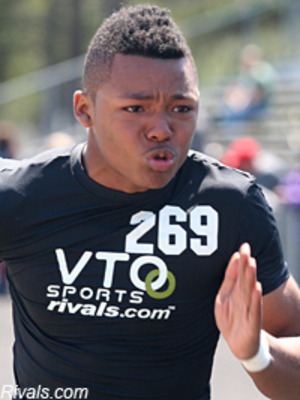 Parker is an athlete from Nokesville, Va. His 6'3" frame is filled out at a nice round 200 pounds. Most of his offers are from ACC schools, and the fact that he is from Virginia should give Hokies hope. Torrian Gray has been assigned to recruit Parker for the Hokies, which means that Parker will most likely be a player in the secondary.
Taquan Mizzell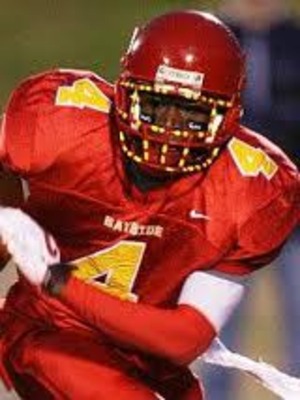 Mizzell is a running back from Virginia Beach. He is 5'9" and weighs 180 pounds. Mizzell has drawn interest from schools across the country. Hokie fans hope that his Virginia roots will draw him to Blacksburg. Virginia Tech would be happy to get either Mizzell or Reid, but if they can somehow manage to get both, it would be a major coup for the program.
E.J. Levenberry, Jr.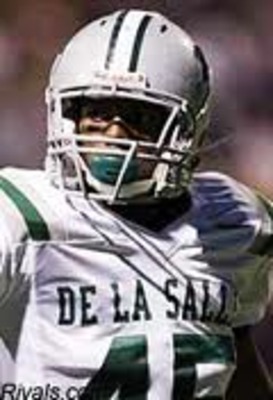 Levenberry, Jr. is a linebacker from Woodbridge, Va. He has offers from most of the major programs in the country. The Hokies have yet to assign a recruiter to him, so at this point, it is doubtful that he will come to Blacksburg (Virginia Tech's depth at linebacker doesn't help either). It is still possible that he could sign with the Hokies, but it seems unlikely at the moment.
Uriah LeMay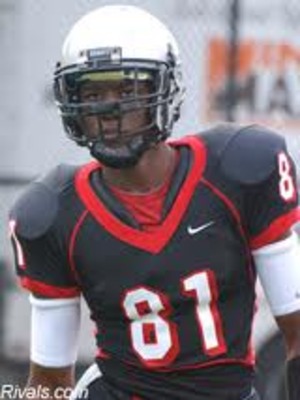 LeMay is a wideout from Matthews, North Carolina. He is 6'1" and weighs 205 pounds. His size has most major programs around the country drooling. LeMay could be a superstar in college, but because of the programs that the Hokies will have to compete with for the young receiver, it is a long shot that the Hokies can land him.
Peter Kalambayi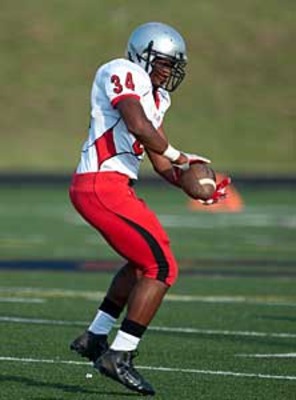 Kalambayi is a linebacker from Matthews, North Carolina. He is a teammate of fellow recruit Uriah LeMay. He has offers from programs all over the country, but the fact that Virginia Tech has assigned a recruiter to him means that Frank Beamer is serious about adding him to the roster. Kevin Sherman is the Hokie with the task of signing the star linebacker.
Bucky Hodges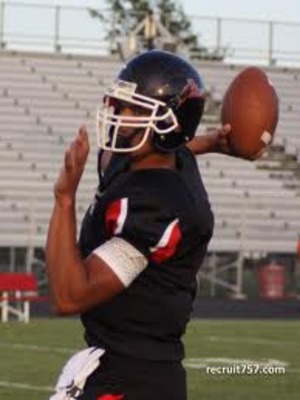 Hodges is a 6'6" quarterback from Virginia Beach. His 220 pounds fills out his large frame. He runs the 40-yard dash in 4.7 seconds. He currently has offers from Vanderbilt, JMU, Virginia and Virginia Tech. The fact that he is from Virginia and the Hokies are the best program to offer him a scholarship should mean that they are one of the favorites to land the quarterback.
Tim Harris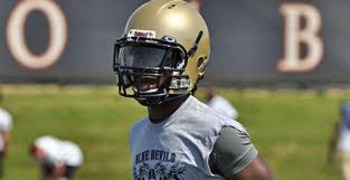 Harris is a cornerback from Richmond, Va. He is tall for a corner at 6'1". Michigan, Virginia, Virginia Tech and Tennessee have all offered him a scholarship. The good news for Virginia Tech is that Harris is from Virginia and the Hokies have a national reputation of polishing cornerback talent and that talent continuing into the NFL.
Derrick Green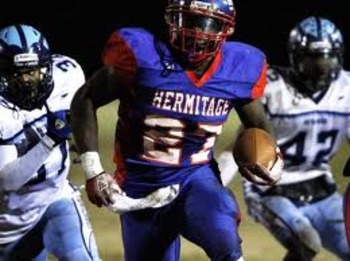 Green is a running back from Richmond. He is 5'11" and weighs 215 pounds. Most of the big-name programs around the country have offered him a scholarship. If the Hokies could sign him, then he could be as good as, if not better than, former Hokies David Wilson and Ryan Williams. He has good size, but he has great speed. He runs the 40 in 4.31 seconds.
Charles Clark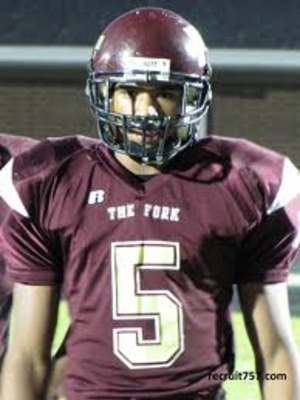 Clark is a corner from Suffolk, Va. At the moment, he only has offers from Virginia and Virginia Tech. He isn't the fastest corner on this list, but it is possible that he could end up moving to safety if he comes to Blacksburg. The Hokies have plenty of talent at the corner position (that will only get stronger if Fuller comes to VT). If he fills out his six-foot frame (he only weighs 182 pounds), then he could become a very good safety.
Jonathan Allen
Allen is a defensive end from Ashburn, Va. He is 6'3" and weighs 225 pounds. He has offers from many big-name programs (including Michigan, Oklahoma and Alabama). The fact that Beamer has to recruit against Nick Saban means that signing Allen will be difficult, but the fact that he is from Virginia helps the Hokies. A team can always use good pass-rushers, and Allen would definitely help the Hokies.
Kendall Fuller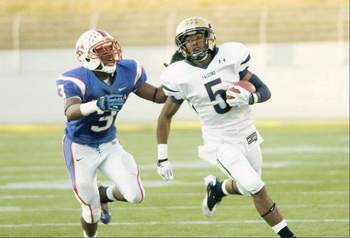 None of the players on this list are locks for the Hokies (not even close), but Fuller is the closest thing to a lock in this class. His three older brothers, Vincent, Corey and Kyle, all either went to or are currently enrolled at Virginia Tech. He is from Olney, Md. One thing is for sure, Fuller has fans excited.
Keep Reading

Virginia Tech Football: Like this team?