New York Mets: 25 Scrappiest Players in Franchise History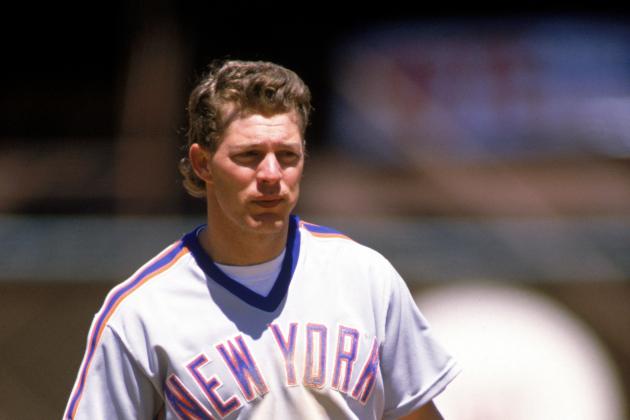 Otto Greule Jr/Getty Images
Where does Lenny Dykstra land on the list?
Scrappy.
According to Webster's dictionary, scrappy means " full of fighting spirit." As a long-time baseball fan, the word conjures up memories of Pete Rose sliding head first into third base, doing anything he could to win a ball game.
I can still see Rose brushing off the dirt from his uniform and pumping his fist, urging his teammates on. I can still see him running to first base when he worked out a walk, not just trotting and jogging slowly to the bag. As a young boy, I remember thinking to myself, "Wow, I've never seen anyone do that before."
If any player epitomized the term "full of fighting spirit," it was Peter Edward Rose. Every major league team has had their share of scrappy players, men who would sacrifice their bodies and bang into walls to catch a fly ball, hustle from first to third on a shallow single to the outfield, slide hard into second base to break up a double play.
Baseball fans adore these types of players. Guys that don't mind getting their uniforms dirty. Players that hustle and work hard. Every club needs these kinds of players to win.
So now let's take a look at 25 of the scrappiest players in New York Mets history...
Begin Slideshow

»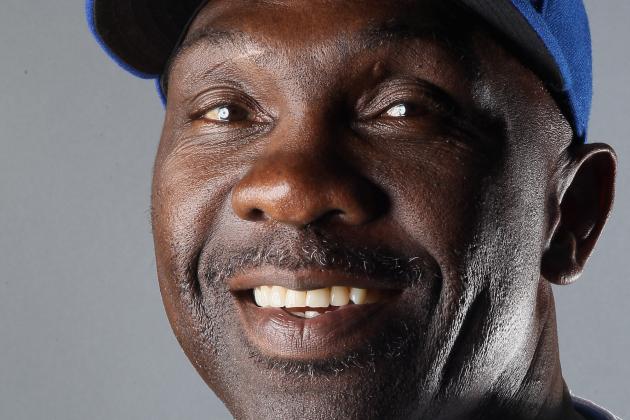 Elsa/Getty Images

Always a fan favorite, speed is the first thing you think of when you mention Mookie Wilson. However, he was much more than that. Wilson is sixth all-time in hits (1,112) and second in steals (281) in Mets history, but the way he played the game is what Mets fans will remember.
The Bamburg, SC native had an infectious smile and always played hard, diving into second base on steal attempts and seeing his helmet fly off as he legged out yet another triple (he ranks second in Mets history with 62, trailing only Jose Reyes).
Although a free swinger, Wilson's most famous Mets at-bat was the famous Bill Buckner error that gave the Mets a dramatic Game 6 triumph in the unforgettable 1986 World Series. He fouled off pitch after pitch to keep that two out at-bat alive.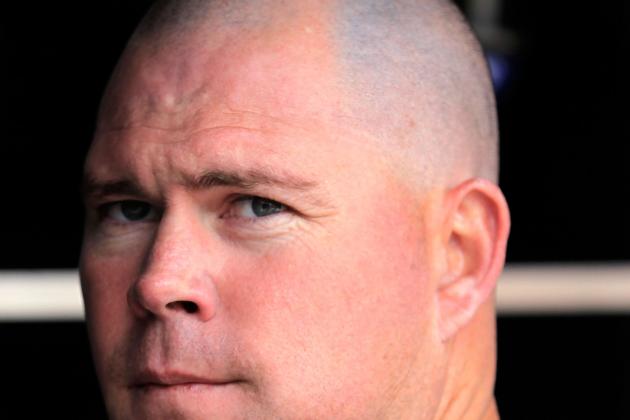 Chris Trotman/Getty Images

A truly versatile player, Wiggington was a tough, hard-nosed infielder for New York from 2002-04. He played second base, third base, first base and even four games in the outfield during his Mets tenure.
The former 17th round pick hit .270 in his three seasons in the Big Apple and was one of manager Bobby Valentine's toughest players. Wigginton was gritty and an inspiration to his teammates with his hustle and determination.
The fact that he belted 67 doubles and 29 HR as a Met didn't hurt either.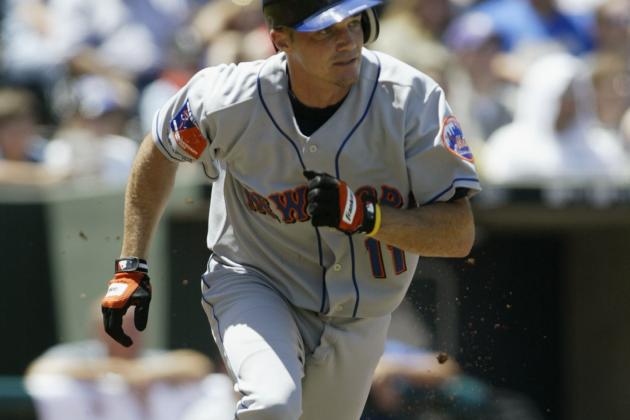 G. Newman Lowrance/Getty Images

The Bristol, PA native was not the most talented player, but he made the most of his ability as a Met from 2000-04. He was pesky, hard-nosed, and could play just about anywhere.
He often did.
McEwing played every position except pitcher and catcher while batting .243 in 502 total games for the Amazins'. His versatility was second to none, and his hustle made him quite a popular player in the New York clubhouse.
Any manager would welcome a player like McEwing on his ballclub.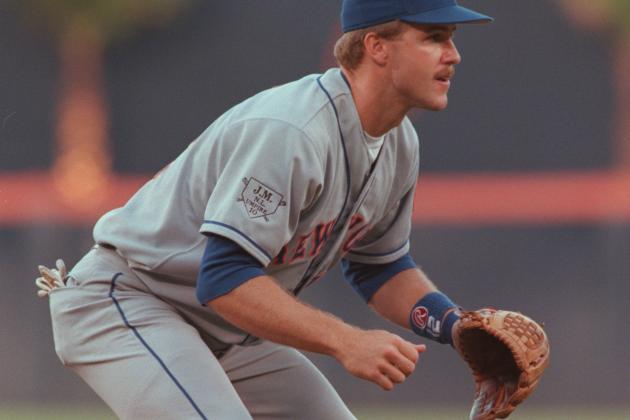 Jed Jacobsohn/Getty Images

A player that was certainly not very popular in his own clubhouse was the feisty second baseman, who played for New York from 1992-96 and was acquired in the infamous David Cone deal in 1992.
Kent finished as one of the best power-hitting second baseman of all time, with 377 career home runs and 1518 RBI. While with New York, the University of California product clouted 67 round trippers and hit .279.
Kent sometimes clashed with some of his teammates on some dreadful Mets teams but was tough turning the double play and played the game very aggressively. His career really blossomed after he was acquired by the Giants in 1996. In 2000, he took home NL MVP honors for San Francisco. His aggressive style of play was fashioned though while donning the Mets blue and orange.
Lenny Randle began his tenure with the Mets in 1977, playing second base after being acquired from the Texas Rangers. He soon shifted over to the hot corner once Joe Torre became skipper in May of that year.
The Long Beach, CA native was notorious for punching Texas manager Frank Lucchesi in the face during a spring training contest in 1977 while a member of the Rangers. Lucchesi was hospitalized for a week and Randle was charged with assault. He pleaded no contest to battery charges in a Florida court.
Randle had a productive 1977 season for New York, batting .304 with 33 stolen bases and 78 runs scored for the last place Mets. He was a scrappy leadoff hitter and aggressive base stealer and was known for having dirt all over his uniform by the end of a game.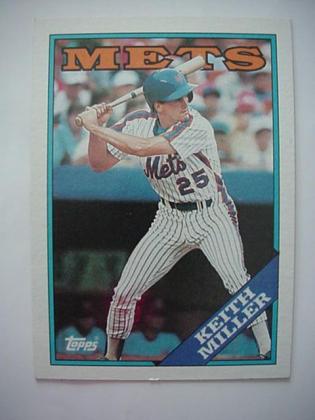 Much like Joe McEwing. Miller did not possess a great deal of talent but was a scrappy, tough-minded infielder for the Mets from 1987-1991. Miller was pesky at the plate, often fouling off pitch after pitch to make the opposing hurler run up his pitch count.
Miller hit a respectable .264 in five campaigns with the Mets, including 44 stolen bases in 57 attempts. He was a true spark off the bench, playing second base, third base, shortstop and all outfield positions. That type of versatility truly brought a smile to manager Davey Johnson.
The Mets could use more players like Miller right now.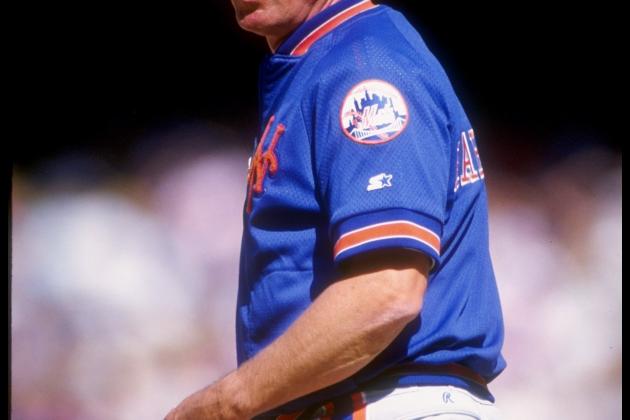 Stephen Dunn/Getty Images

Derrel McKinley (Bud) Harrelson was a two-time All-Star and the starting shortstop for the 1969 World Series champion New York Mets. He played from 1965-77 for the Amazins and was one of the best defensive shortstops of his era, winning the National League Gold Glove award in 1971.
Although he hit just .234 during his Mets career, Harrelson was a pesky switch-hitter and one of the best bunters in the National League. Quite often he would push a drag bunt down the first base line and beat out the throw due to his fine speed. He stole a career high 28 bases in 1971 and was a true team leader and heart of the Mets championship contingent.
Harrelson also managed the Mets in 1990 and 1991, replacing Davey Johnson. He fashioned a 145-129 record as skipper.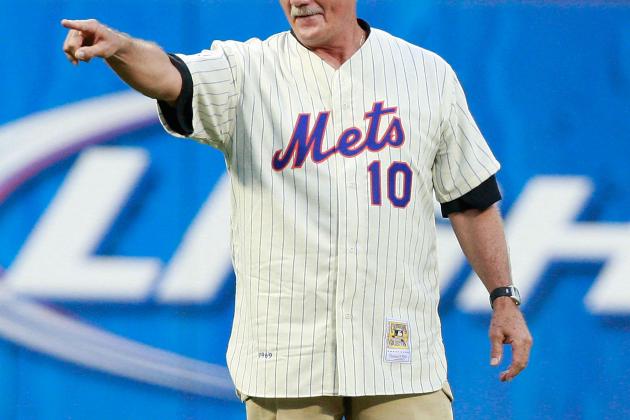 Jared Wickerham/Getty Images

Donald Robert "Duffy" Dyer was Jerry Grote's backup at catcher from 1968-74. He was a tough competitor and, like Grote, was one of the best defensive backstops in the National League.
The Arizona State product paced the NL in baserunners caught stealing in 1972 and also finished second in assists and third in fielding percentage. Dyer called an excellent game behind the plate, blocked the plate well, and was a true leader on the field. He batted just .219 during his Mets career, but his defensive prowess and intangibles more than made up for that.
Tom Seaver, Jerry Koosman and Jon Matlack were in good hands with Dyer behind the plate.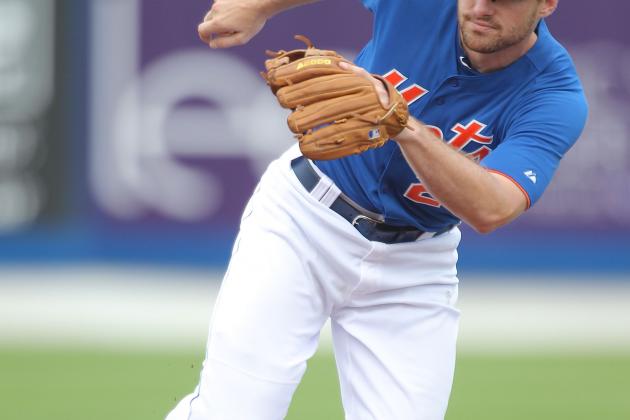 Marc Serota/Getty Images

All Mets fans know that "Murph" has had trouble staying healthy, and manager Terry Collins is certainly hopeful that the Jacksonville, FL native can have a productive and healthy season as the starting second baseman for this year's version of the Metropolitans.
Murphy is currently slated to hit in the number two hole and is an excellent line drive hitter. He batted .320 with 28 doubles in 109 games last season and, although not fleet of foot, is an aggressive base runner and fielder. He is wearing braces on both knees, but that should not curtail his feisty nature.
Murphy is the kind of scrappy player the 2012 Mets need more of, as they face an uphill battle in the rugged NL East. He can also fill in at first and third base when needed, giving Collins more versatility on a club that currently lacks quality depth.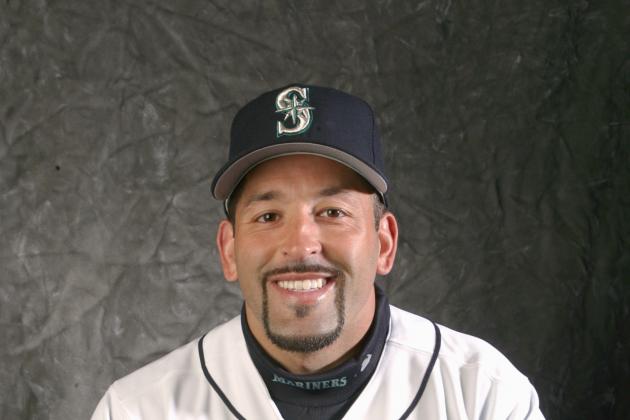 Stephen Dunn/Getty Images

Although Fernando Vina played just one season with the Mets (1994), he was known for getting his uniform dirty as a scrappy left-handed hitting second baseman.
How about this statistic: in only 79 games, the diminutive Vina was hit by a pitch 12 times! That was enough to lead the National League that season, and it's no secret why. The Sacramento, CA native crowded the plate and was a fine contact hitter, especially in hit-and-run situations. He batted .250 but owned an impressive .372 OBP for New York.
Vina was a peppery leader and was hard to knock down as he turned the double play. He was not with the Mets for very long but made a lasting impression.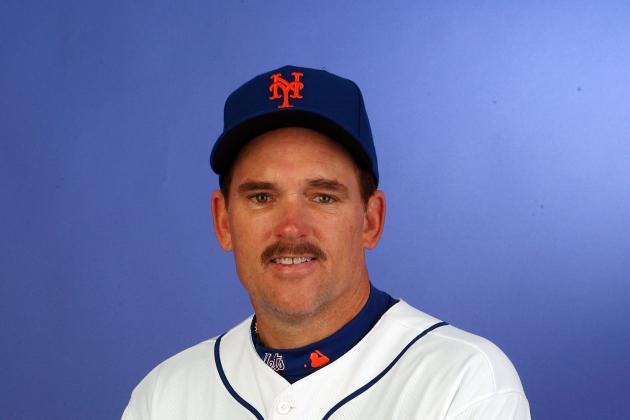 Doug Benc/Getty Images

"Ho Jo" was one of the premier third basemen in all of baseball in the late 1980's and early 1990's. Once Mike Schmidt retired in 1989, Johnson became the premier third baseman in the National League. He was a two-time All-Star and a three-time member of the prestigious 30-30 club.
And he did not mind getting his uniform dirty.
An aggressive base runner, Ho Jo stole a career-high 41 bases in 1989 (fourth in the National League). He added a NL-leading 38 HR and 117 RBI in 1991 as one of the premier switch hitters in the game.
Johnson won a World Series ring with the Mets in 1986 as a backup third baseman to Ray Knight. When manager Davey Johnson wanted to add a little more pop into the lineup, he'd sit Rafael Santana and pencil Ho Jo in at shortstop. In all, Johnson blasted 192 home runs and swiped 202 bags for New York from 1985-93.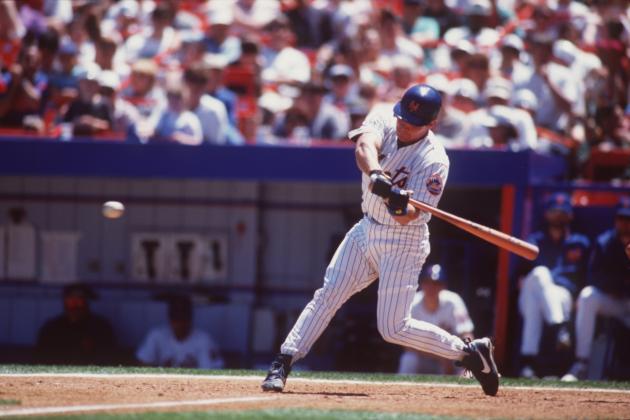 Al Bello/Getty Images

The son of former Cubs catcher Randy Hundley, the Martinsville, VA native was a powerful switch hitting catcher for the Mets from 1990-98 and a true leader behind the plate.
In 1996, Hundley set a club record by belting 41 home runs (a mark that was tied in 2006 by Carlos Beltran). I was at one of the games at Shea Stadium in 1996 when Hundley blasted a majestic round tripper against the Red Birds. I think the ball hasn't landed yet.
Hundley ranks seventh all-time in HR with the Mets (124), but that doesn't tell the whole story. He was a hard-nosed catcher who blocked balls in the dirt well, had a strong arm, and called an intelligent game for his pitching staff.
The Mets have been blessed with some fine catchers and Hundley was one of them.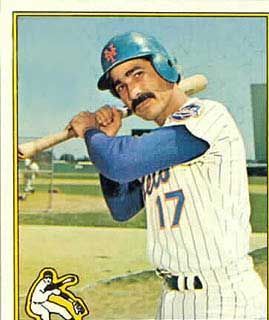 Felix "The Cat" may have choked up on a bat further than anyone in Mets history. The photo above says it all. Wow. That batting stance enabled the scrappy second baseman to maintain excellent bat control and finish with a .278 average for his five-year Mets career (1973-77).
Included in that was a career high 191 hits in 1975, when the Puerto Rico native played in all 162 games and led the NL with 12 HBP. It's no wonder because Millan stood close to the plate and dared an opposing pitcher to pitch inside. He made a pitcher work hard by fouling off tough pitches.
Millan was a two-time Gold Glove winner and a two-time All-Star and teamed with Bud Harrelson to form one of the best double play duos in team history.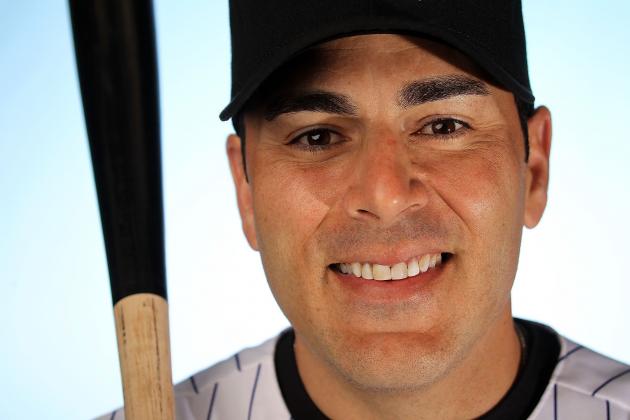 Ronald Martinez/Getty Images

The Brooklyn-born Lo Duca joined the Mets in 2006 and helped New York make it to within one game of the World Series. As hard-nosed as they come, Lo Duca batted a career high .318 that season (seventh in the league), made the All-Star team and threw out 27 base stealers from behind the plate, fifth in the NL.
Lo Duca was a true gamer in every sense of the word. He was a tough defensive catcher and was one of the main reasons the Mets enjoyed a 97-65 campaign that year.
His stay with the Mets was brief (2006-07), but he made quite an impact, batting .297 over those two seasons with 103 RBI and 126 runs scored.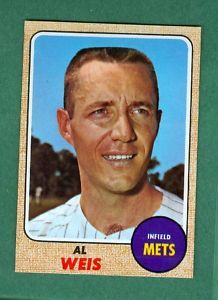 A scrappy "Super Sub" during the Mets' 1969 World Series championship run, the Franklin Square, NY native was a utility infielder and spark plug for New York from 1968-71.
Especially in 1969.
A career .219 hitter, Weis drove in the game-winning run with a 9th-inning single in the Mets' 2-1 triumph over Baltimore in Game Two of the 1969 World Series. Not to be outdone, his seventh inning home run off Dave McNally in Game 5 at Shea Stadium tied the contest at 3-3. The Mets, behind southpaw Jerry Koosman, would go on to win Game Five, 5-3 and clinch the world championship, four games to one.
Weis hit just two home runs in his entire major league career but ironically, two of those were off McNally, one of the best southpaws in baseball at the time.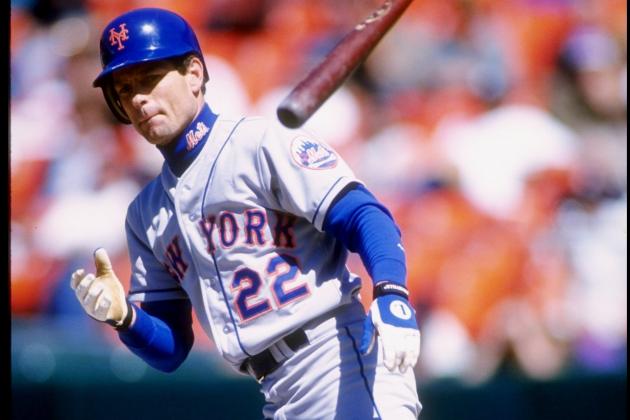 Otto Greule Jr/Getty Images

Outfielder Brett Butler had a long and productive major league career but spent just one of those seasons with the Mets (1995). It was a very productive one though.
At age 38, Butler hit a robust .311, led the league in triples (nine) and added 32 stolen bases in 40 attempts. Not too shabby for an "old" man.
A classic left-handed slap hitter, Butler was a real pest at the plate for opposing hurlers. I remember one at bat in Colorado where he fouled off 12 straight pitches before singling. He had an outstanding OBP of .381. That's what a leadoff hitter is supposed to do.
He was also one of the best defensive center fielders in the NL as well (.995 fielding percentage).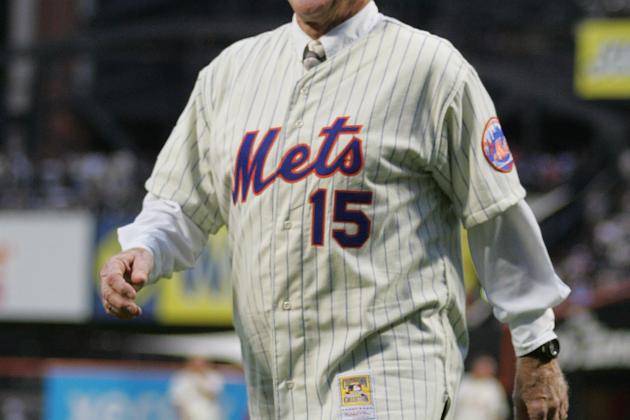 Jared Wickerham/Getty Images

The San Antonio, TX native was one of the best defensive catchers of his era, ranking second behind the great Johnny Bench.
Lou Brock, one of the greatest base stealers of all-time, gave Grote a huge compliment when he said that Grote was the toughest catcher to steal against. As highly competitive as they come, Grote nurtured the young pitching staff of Tom Seaver, Jerry Koosman, Nolan Ryan (not a bad trio), Gary Gentry and others.
During his 12-year Met career (1966-77), Grote hit just .256, but it really didn't matter. He called a great game behind the plate, had a strong arm, and could always be seen lightly punching his glove before the next pitch. He did hit .267 in the 1973 World Series, but it was his superb work behind the plate that Mets fans will always remember.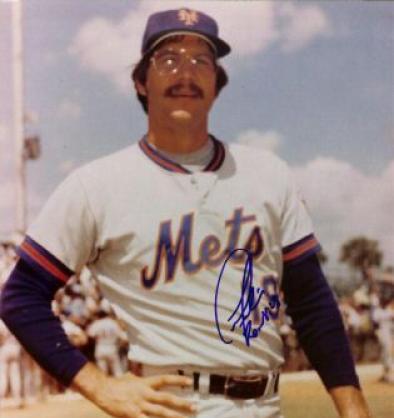 Crazy Horse. That was Foli's nickname, and it was a good one because the journeyman shortstop was as fiery competitor as you'd ever meet.
The Culver City, CA native had two stints with the Mets (1970-71 and 1978-79) and was a reliable and steady fielder. Although he was not blessed with great foot speed, Foli was an intelligent player and tremendous hustler on the field.
Foli hit just .243 during his Mets career but was always pesky at the plate. He was one of the toughest shortstops to try and knock down on the double play as well. Foli was traded from the Mets to the Pirates in 1979 and won the World Series with Pittsburgh that year.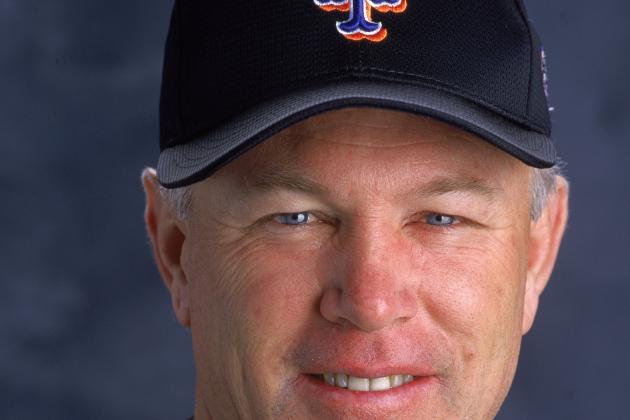 Matthew Stockman/Getty Images

A four-time All-Star, Stearns' nickname was "Bad Dude." He was a bad dude—in a good way of course.
I can't tell you how many games I saw a runner barrel into Stearns as he blocked the plate, and I never saw him drop the ball. Ever. He was tough as nails and was also blessed with excellent speed for a catcher, swiping 25 bases in 1978. Mets fans loved his physical, rough and tumble play.
In 10 years with the Mets, the Denver, CO native batted .259 in 809 games. A former football star at the University of Colorado, "Bad Dude" was drafted as a defensive back by the Buffalo Bills in the 17th round of the 1973 NFL Draft.
During the Mets' dismal 1977 campaign, Stearns became irritated at Braves mascot, Chief Noc-A-Homa and chased him off the field before the game.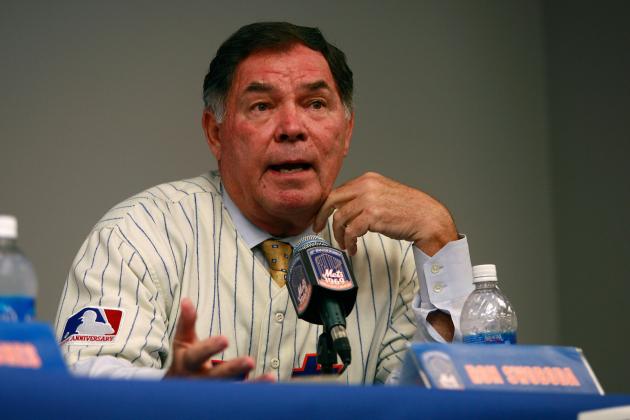 Jared Wickerham/Getty Images

Ron "Rocky" Swoboda was an aggressive outfielder for the Mets from 1965-70. It was that aggressiveness that led to one of the greatest catches in World Series history.
Swoboda's full extension, diving catch of Brooks Robinson's line drive in Game 4 of the 1969 World Series halted a ninth inning Baltimore rally and probably saved the contest for the Amazins. New York won the game, 2-1 in 10 innings and Rocky was the hero. It still ranks as one of the best catches in the history of the Fall Classic. The Mets may not have won without it.
In all, Swoboda hit. 242 with 69 HR during his Mets tenure. He was a scrappy, tough competitor and Mets fans will always have a warm spot in their heart for his breathtaking catch against the heavily-favored Orioles.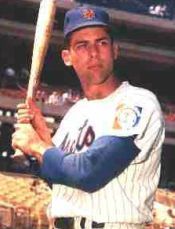 Ronald Kenneth Hunt might have stood closer to the plate than anyone in Mets history, perhaps in major league history. That's why he is the all-time leader in being hit by a pitch (243), including a mind boggling 50 with the Expos in 1971. He paced the NL in HBP for seven straight seasons.
According to Wikipedia, Hunt's motto was: "Some people give their bodies to science; I give mine to baseball." So true.
Hunt began his career with the Mets in 1963 as their regular second baseman and finished second to Pete Rose in the Rookie of the Year balloting. The following year he was the Mets' first ever All-Star game starter, a season when he hit .303 and was hit with a pitch (just) 11 times.
The St. Louis, MO native played two more seasons with New York and finished with a .282 average as a Met. The Mets were pretty awful in their early years, but Hunt was one of their few bright spots. His willingness to sacrifice his body just to get on base showed how tough he truly was.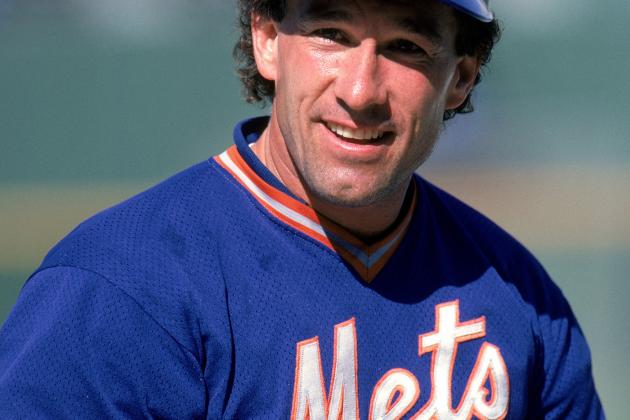 Stephen Dunn/Getty Images

The Kid. It's still so hard to believe and so sad that Hall of Fame catcher Gary Carter passed away last month at the much too young age of 57. God must have needed a catcher in Heaven.
Carter was the heart and sole of the Mets championship squad of 1986, and I spent many a warm, sultry summer night that year cheering him on at rapid Shea Stadium, which was THE place to be that wonderful summer.
The Culver City, CA native was a true leader in every sense of the word, and he was simply the best catcher in all of baseball during his era.
Although he was with the Mets for just five seasons (1985-89) he left an indelible mark on the franchise forever. An 11-time All-Star and three-time Gold Glove winner, Carter's fierce desire to win can be best summed up by refusing to be the last out of the '86 World Series.
It was his single that began one of the most dramatic game-winning rallies in World Series history in Game Six aganst Boston. We all know what happened after that.
They'll never be another one like him.
RIP Kid.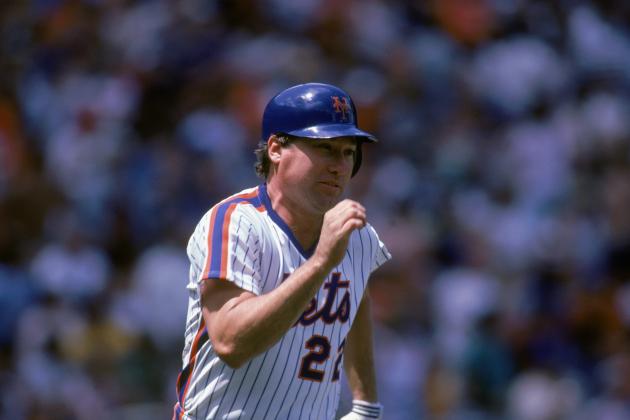 Rick Stewart/Getty Images

The Punch. Mets fans remember it well.
On July 22, 1986 Eric Davis of the Reds slid in hard to third base and third baseman Ray Knight took exception. Before you knew it, the former Golden Gloves boxer landed a right cross on Davis' face and a huge brawl ensued. That sequence symbolized the feisty, in-your-face attitude of the '86 Mets and opposing fans HATED it.
Mets fans could not get enough of it.
Knight was named NL Comeback Player of the Year in 1986 with 11 home runs, 76 RBI and a .298 average. He culminated a magical year by being named the World Series MVP, batting .391 with five RBI. He'll also be remembered for scoring the game-winning run in Game Six on the infamous Bill Buckner error in the 10th inning.
It was quite a year.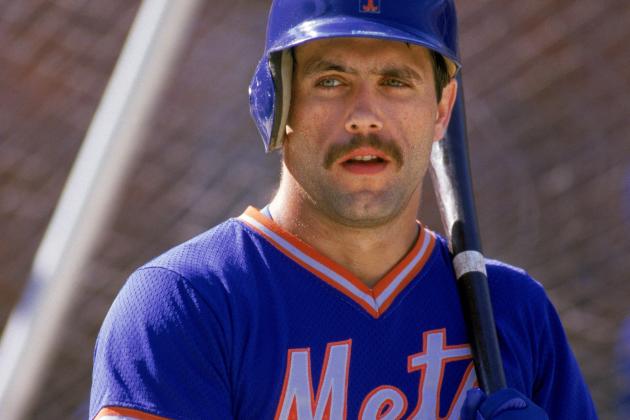 Rick Stewart/Getty Images

Grit. Determination. Scrappy. Hard-nosed. Pugnacious. Those are all adjectives to describe the 1986 Mets. They also describe Wally Backman, the Mets' small but rugged second baseman.
The switch-hitting Backman began his Mets career in 1980 and performed well, even stealing a career-high 32 bases in 1984. He really blossomed in 1986, when he hit .320, scored 67 runs and owned a .376 OBP for the world champions. He and Tim Teufel formed a potent platoon at second base, and Backman could almost always be seen with dirt on his uniform.
The Hillsboro, OR native also enjoyed an outstanding World Series by hitting .333 against the Red Sox. He was one of the best drag bunters in the majors and turned a quick double play defensively. He also was third in the NL in 1986 with 14 sacrifices.
It's no wonder that the top four scrappy players are all from the 1986 Mets, which leads us to Number one......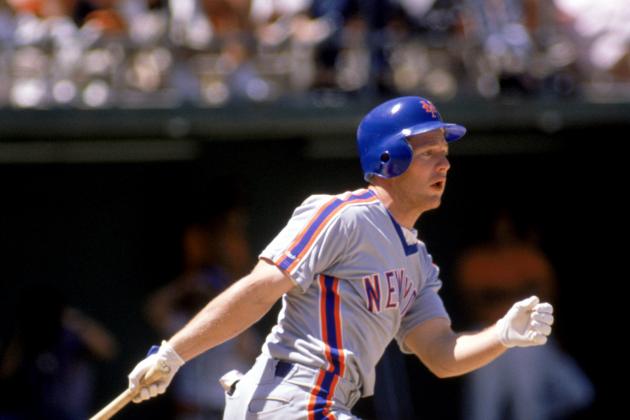 Stephen Dunn/Getty Images

Nails. What an appropriate nickname for Lenny Dykstra because he was fearless and as tough as nails.
I still remember when Dykstra was called up in May 1985 to replace Mookie Wilson, who had just gone onto the disabled list. He batted leadoff against the Reds in Riverfront Stadium, and I recall thinking, "Wow, look at this little guy with the big lump of chewing tobacco in his mouth. This is one feisty dude."
That was the Santa Ana, CA native's other nickname: Dude. What a debut he had that night, with a HR, two RBI and a stolen base. He was here to stay after that. During his five-year Mets career, Dykstra hit .278 with 116 stolen bases and helped form an excellent center field platoon with Wilson.
He had a flair for the dramatic as well. He hit a game-winning walk-off home run in Game 3 of the 1986 NLCS against Houston and also added a leadoff homer in Game 3 of the World Series to help propel the Mets' comeback from a 2-0 deficit.
Dykstra will always be remembered for diving catches, crashing into walls and sliding hard into second base to break up the double play.
He was a joy to watch.