2012 Fantasy Baseball AL-Only Catcher Rankings
March 18, 2012

Rob Carr/Getty Images
Here's the 2012 LestersLegends catcher rankings for AL-only leagues.

1. Mike Napoli, Texas Rangers 
Napoli was a force in the second half last year. He finished hitting .320 with 30 HRs. He's a career .264 so that's a concern, but I love him in this offense. His added first-base eligibility is a bonus.

2. Carlos Santana, Cleveland Indians 
Obviously the power is there. Can the .244 lifetime average improve? If so, he could possibly take over the top spot. His added first-base eligibility is a bonus.

3. Joe Mauer, Minnesota Twins 
Am I crazy to think that Mauer can return to form? Maybe, but initial indications are that his legs are back. If that is the case, there is no reason to think this .323 career hitter can't challenge for a batting title.

4. Matt Wieters, Baltimore Orioles 
Was the hype machine too much for Wieters? Hard to say. He finally showed the power we expected with 22 HRs. Can the player once referred to as Mauer with Power show improvement in his batting average? My guess is yes.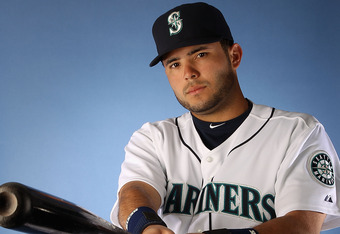 Christian Petersen/Getty Images

5. Jesus Montero, Seattle Mariners 
Talk about a trade. The Yankees have the hitting and need pitch and vice versa for the M's. The deal to send Montero to Seattle for Michael Pineda should be a win-win. He'll primarily be used as the designated hitter.

6. Alex Avila, Detroit Tigers 
Put up an impressive .295-63-19-82-3 line. Prince Fielder's arrival should only help that offense.

7. J.P. Arencibia, Toronto Blue Jays 
In his first full season in the bigs he hit 23 HRs. The average sucked, but he possesses big-time power.

8. Kurt Suzuki, Oakland Athletics 
Had a down year hitting .237 with just 44 RBI despite hitting 14 HRs. He averaged 14 HRs and 79.5 RBI his previous two seasons. He's a solid bet to bounce back.

9.  Russell Martin, New York Yankees 
He bounced back in his first year with the Yankees. While nobody is satisfied with his .237 batting average, his 57 runs, 18 HRs, 65 RBI and eight SBs were palatable. If he could get the average up, he would be a real nice fantasy value.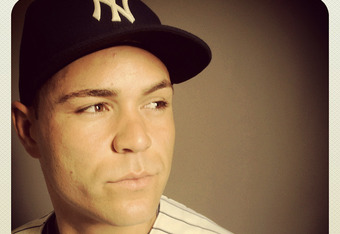 Nick Laham/Getty Images

10.  Miguel Olivo, Seattle Mariners 
He hit just .224 for Seattle last year. He did score 54 runs, smack 19 HRs, collect 62 RBI and steal six bases though.

11.  Jarrod Saltalamacchia, Boston Red Sox
Horrible average (.235), decent power (16 HR, 56 RBI) and no speed. He did score 51 runs so that's a bonus. Salty is a strikeout machine so there isn't much hope for batting average improvement.

12.  Yorvit Torrealba, Texas Rangers 
He produced a solid .273-40-7-37-0 line in 396 at bats.
Also check out: