NHL's Top Five Most Wanted as Trade Deadline Approaches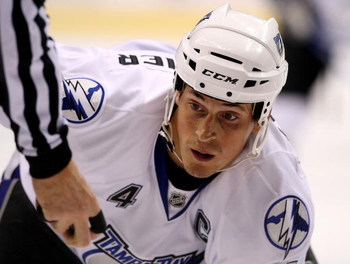 With the NHL's trade deadline fast approaching let's take a look at some of the NHL's most wanted.
These players are the subject of many trade rumors some of these players are already being openly shopped other are said to be "unavailable" however still in the rumor mill.
These five players seem to be in the most rumors.
Nikolai Khabibulin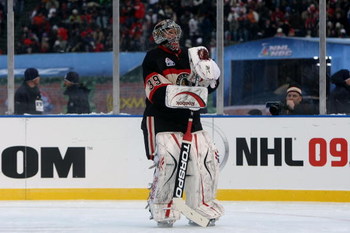 The way he has been playing this season has been nothing short of a miracle. Khabibulin has been hot this season posting a 13 wins and only three losses and owns a .926 save percentage.
With Christobal Huet being inked long-term in the off-season looks like the Blackhawks could trade this superstar.
Tomas Kaberle
Tomas Kaberle is an agile puck moving defensemen who can quarterback the power play.
Kaberle has a ton of experience on the blue line also legitimate number one defensemen. With the Maple Leafs rebuilding he may be on the move.
However, Kaberle does have a no-trade clause in his contract so it will only happen if it is to somewhere he wants to go.
P.K. Subban
P.K. Subban may be coming to a rink near you. Any trade rumors involving the Montréal Canadiens seem to included this budding young defensemen.
Subban's stock has been rising since his recent play wearing the Maple Leaf in the 2009 World Juniors.
Subban is a very fast goal scoring defensemen with a big heart and big personality to match and would be a great addition to any team in the NHL.
The Kostitsyn Brothers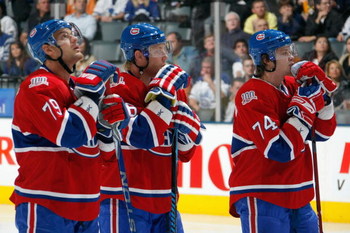 This pair of players like the Sedin twins seems better when they play together; it just goes to show that you cannot have a better fit than your family.
There has been interest all over the league for the brothers who play a fine mix of blue collar and finesse hockey. Any team that thinks they are going to need a big boost down the stretch should be looking at this pair of players.
Vincent Lecavalier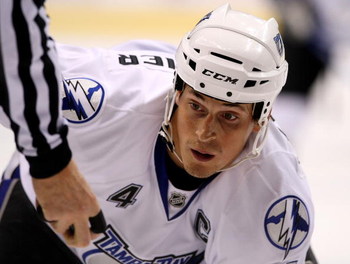 Vincent Lecavalier is "not available", however, every day we hear about him being in trade talks to the Montréal Canadiens.
He may be the face of the Tampa Bay franchise, but with the cash crunch in Tampa we may be seeing him wearing a Habs sweater.
Keep Reading