NBA Draft 2012: Ranking Potential Rookie of the Year Candidates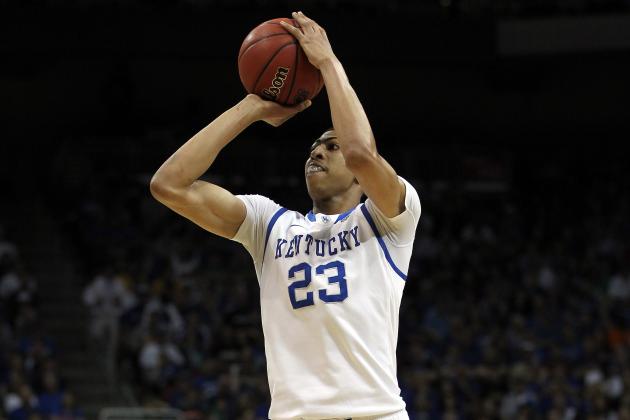 Jonathan Daniel/Getty Images

The upcoming 2012 NBA class is loaded with potential Rookie of the Year candidates.
After Ricky Rubio's injury, Kyrie Irving all but wrapped up his Rookie of the Year award.
While there are a surprisingly decent amount of solid rookies in the 2011 class, none are close to the talent of Rubio or Irving.
Looking toward next year's crop of rookies, believed to be one of the best in years, there are a handful of players that could rise to the occasion and become staple players for a struggling franchise.
Here is a list of five players who could potentially win next year's Rookie of the Year award:
Begin Slideshow

»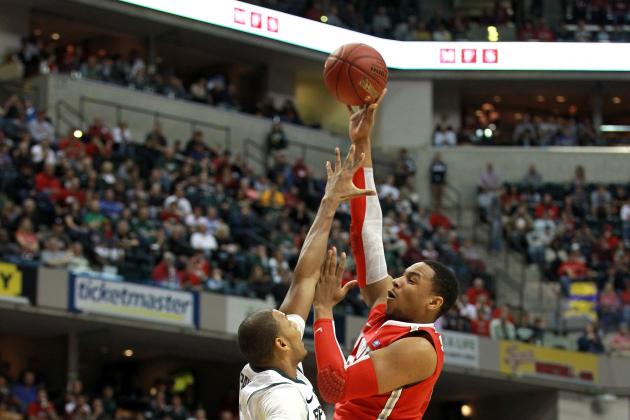 Andy Lyons/Getty Images

Jared Sullinger may not be the most gifted athlete, but he's one heck of a basketball player.
Sullinger could have some trouble guarding the more athletic low-post players in the NBA, but he will not get pushed around. He's a rock in the low post, where he always establishes great position in order to score or attack the glass.
Sullinger also knows his limitations as a player. He never tries anything he's not capable of. Instead he relies on his strengths, like his well-polished post moves and his length around the basket.
Sullinger may never be a franchise NBA player, but he'll be a productive player from day one.
He won't experience the harsh learning curve that a lot of rookies go through, which is why there's a chance he could be a strong candidate for Rookie of the Year.
Chris Graythen/Getty Images

Bradley Beal hasn't exactly been blowing the world away this season.
He's shooting 32 percent from behind the arc, while averaging only 14.6 points per game.
What Beal does have is the ideal body type for a starting shooting guard in the NBA. He's 6'4" and weighs about 200 pounds.
Beal was a shooter coming out of high school, but his shot was inconsistent during his freshman year at Florida.
He's a strong ball handler who can create his own shot, a valuable asset for a NBA shooting guard.
Coaches have raved about Beal's work ethic, which is considered the strongest part of his game. Beal has a bulk of potential and with his work ethic his game should drastically improve from year to year.
The NBA isn't loaded with excellent talent at shooting guard. Beal could develop into one of the top shooting guards quickly because of his strong work ethic and NBA-ready body.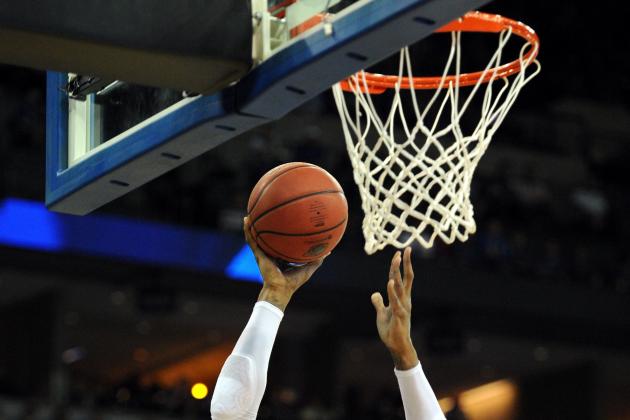 Eric Francis/Getty Images

Like Sullinger, Thomas Robinson is going to be NBA-ready from the get-go.
Robinson is a strong rebounder with an abundance of offensive moves. He has inside moves and outside moves that will give NBA defenders and coaches fits.
Robinson won't have trouble defending opposing post players because of his strength and explosiveness.
There's much to like about Robinson's game. He has the potential to develop into a go-to post player right away, which is rare in today's NBA game.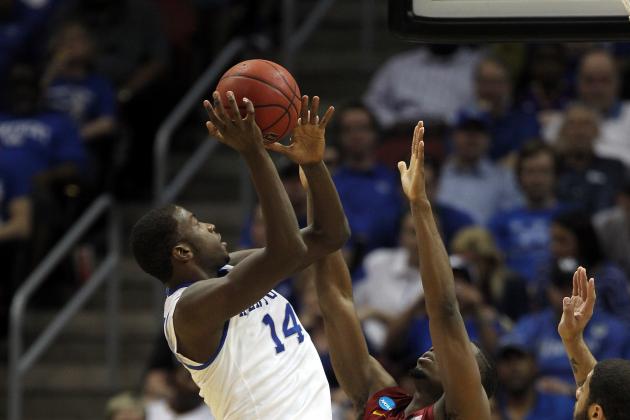 Jonathan Daniel/Getty Images

Michael Kidd-Gilchrist needs to improve as a shooter, but there's no doubt that he's going to develop into an excellent NBA small forward.
Kidd-Gilchrist is a lock-down defender who can guard multiple positions. He has freakish athletic abilities and is dangerous in the transition game.
What's most impressive about Kidd-Gilchrist's game is his competitiveness. Every night he brings his A-game, which is admirable for a player of his caliber.
If Kidd-Gilchrist were a better shooter, he could very well be the No. 1 overall pick.
Kidd-Gilchrist could be a go-to guy right away in the NBA.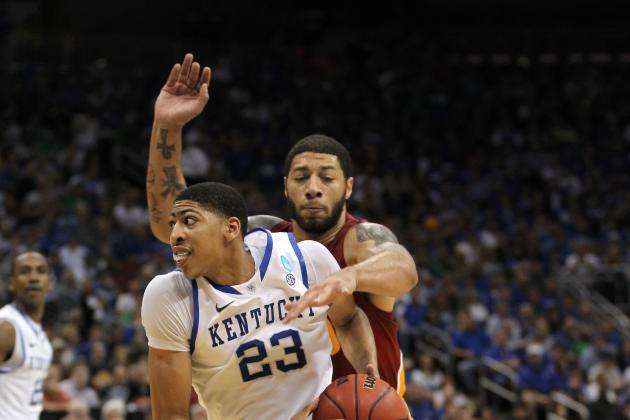 Jonathan Daniel/Getty Images

The clear cut No. 1 pick candidate is Anthony Davis, the most gifted player to enter the draft in a long time.
In terms of physicality, there's no player like Davis in the draft.
His skills are like a combination of Chris Bosh and Serge Ibaka. Davis has a rare shot-blocking ability. Not only can he block shots in the low post, but he has a knack for blocking jump shots as well.
Davis' body is extremely lengthy and once he puts on some muscle, he will be a force to reckon with in the NBA.