Miami Dolphins Free Agency: What Their Activity Means for the Team in 2012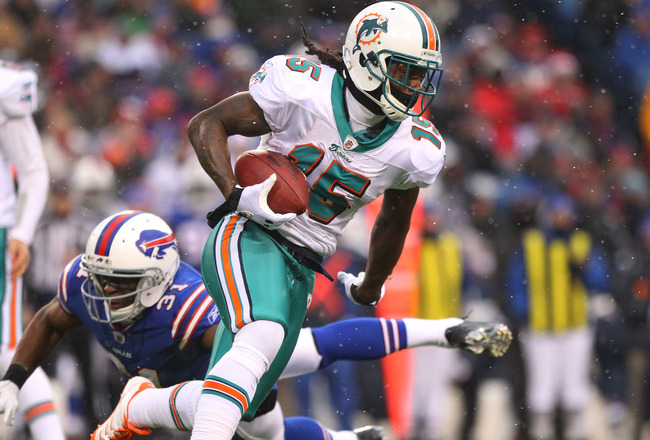 Tom Szczerbowski/Getty Images
Brandon Marshall is gone, Paul Soliai is back, and Alex Smith is suddenly in the running to start at quarterback for the Miami Dolphins this year.
Needless to say, it's been a wacky free agency so far.
So what are we supposed to make of Miami's odd moves?
Well, it's still too early to disseminate everything, but there are already a few things we can extract from the Dolphins' free agency activity.
Losing out on Eric Winston Might Get Lydon Murtha a Shot at the RT Job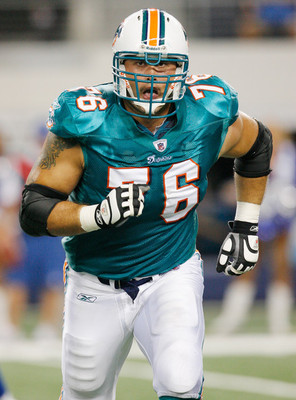 Eric Winston, who just signed with the Kansas City Chiefs, is the only noteworthy offensive lineman the Dolphins have pursued in free agency so far.
The team did sign Artis Hicks, but he should not be penciled in as a starter. Instead, he projects as more of a fringe player who will get a chance to compete for a starting job.
Unless Miami plans on pursuing another offensive tackle in free agency or adding one early in the draft, then Lydon Murtha will be in the line to start at right tackle entering the 2012 season. Murtha was outstanding during the 2011 preseason but missed the regular season with an injury.
It's still way too early to tell if the Dolphins plan on starting Murtha. But that's what it looks like they'll do as of now.
Chris Clemons, Reshad Jones and Tyrone Culver Will Compete at Free Safety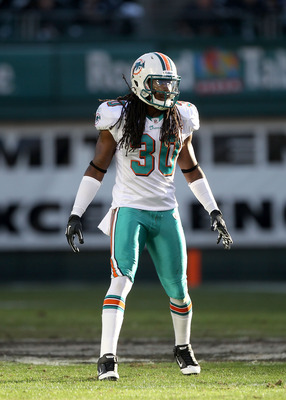 Ezra Shaw/Getty Images
Did anybody have déjà vu reading this headline?
It's the same exact position battle that was supposed to take place last summer. Jones ultimately emerged as the victor, but he was often a liability in pass coverage.
Unfortunately, there are no stud safeties in this year's draft class and only a handful of affordable ones in free agency.
The Dolphins haven't expressed interest in any free agent safeties so far, not even Reggie Nelson. So it appears as though the coaching staff is ready to give Clemons, Jones or Culver another shot at redemption.
The Dolphins Won't Have a "No. 1" Wide Receiver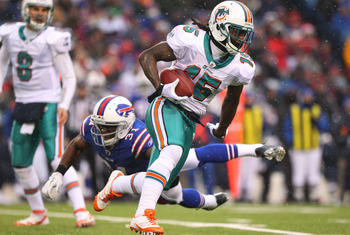 Tom Szczerbowski/Getty Images
Now that Brandon Marshall is gone, the Dolphins are devoid of an "alpha" or "No. 1" wide receiver. They expressed interest in Mario Manningham and Laurent Robinson, but both signed elsewhere—and the Fins didn't seem to make a huge push for either.
The Fins are standing by as wide receivers sign elsewhere, so Miami will probably resort to the draft to bolster its wideout corps.
Regardless of whom they acquire and how, the Dolphins won't have a "go-to" wide receiver next season. Neither Davone Bess nor Brian Hartline are true No. 1 wideouts, and no rookie will be able to fill that role.
Paul Soliai's Return Means Dolphins Officially Won't Switch to a 4-3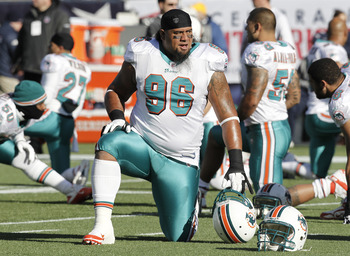 Winslow Townson/Getty Images
Forget everything you've heard about the Dolphins switching from a 3-4 defensive alignment to a 4-3.
By re-signing Paul Soliai to an $18 million deal, Miami essentially debunked that rumor. Plus, Kevin Coyle said back in February that the team was sticking with their 3-4 hybrid scheme.
The Dolphins wouldn't have re-signed Soliai if they did not plan on using the 3-4 as their base defense. But like Coyle said, expect the team to utilize both the 3-4 and the 4-3 in some capacity.
The Dolphins Won't Have a Green Bay-Type Offense Next Season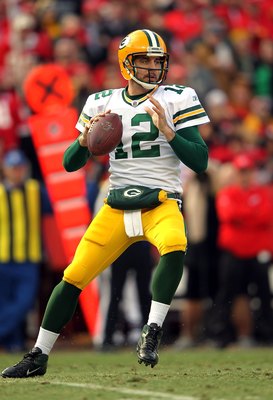 Jamie Squire/Getty Images
When the Dolphins hired Joe Philbin, I envisioned him installing a high-flying, pass-happy offense just like the one he ran in Green Bay. But Miami's free agency activity suggests that won't be the case—not yet, anyway.
Philbin needs time to bring in his own players before he can effectively install his offense. And the Packers are famous for building through the draft, so expect Philbin to do the same.
Plus, this young Dolphins' brass (Stephen Ross and Jeff Ireland) have already been spurned by shelling out big money through free agency (Brandon Marshall).
Miami might be more pass-happy this year than in years past, but its new quarterback won't be slinging the ball around 40 times per game. In two or three years, when Philbin has his own players in place, then that might be the case.
But for now, tame your expectations and be patient.
Keep Reading

Miami Dolphins: Like this team?