Bellator vs. TUF: What's the Better Way to Spend Your Friday Night?
Use your ← → (arrow) keys to browse more stories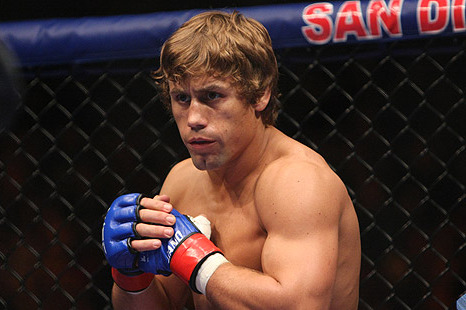 Urijah Faber/ Laron Zaugg for MMAWeekly.com
Recently, The Ultimate Fighter has been actually registering a pulse within the MMA community, as the show has been revamped since crossing over to the FX network.
With a new format which invites fans to tune into live fights every Friday night, the organization's only threat appears to be that of the Bellator Fighting Championships, who coincidentally will be airing their events on Fridays as well.
With several tournaments underway, both TUF and Bellator will be going head-to-head for the foreseeable future.
So, what does TUF provide that you just can't get with Bellator?
Well, for starters, the opposing coaches of this season of TUF will feature UFC bantamweight champion Dominick Cruz and challenger Urijah Faber—two men who have become beneficial to the onward ascension of the lighter weight classes, specifically at 135 pounds.
With short verbal jabs being thrown here and there, both Faber and Cruz have remained relatively civil with one another, though their mutual disdain for one another is as apparent as ever.
Now with live action coming every Friday night, we get to bear witness to all the happenings. Both amongst the fighters and coaches in relative real time, with all the drama unfolding the same week the show is produced, rather than waiting months on end for a mitigated version.
Now, what does Bellator provide?
The Chicago-based promotion has adopted the use of the tournament format to produce an engaging experience for both the fans and fighters alike.
It's especially intriguing when notable, world renowned talents get upset by these young, upstart talents that nobody has ever heard of.
It's because of these tournaments that stars such as Pat Curran and Michael Chandler have been able to ascend the ranks of their respective divisions, having become recognized as top 10 level fighters.
So, what's your best way to spend these lonesome Friday nights?
DVR the crap out of both shows.
Between budding talents and new drama unfolding with each passing week, neither Bellator nor TUF is something that you'll want to miss.