Ring of Honor Review (3-10-12): Blind Destiny to Choose Elgin, Lethal, or Steen
March 17, 2012

After a successful 10th Anniversary Event, Ring of Honor returned to television following a new set of tapings from the Du Burns Arena in Baltimore, MD.
Ring of Honor began their build for their next pay-per-view, Showdown in the Sun, a two-day show, spanning the evening of March 30th and the afternoon of March 31st.
The March 30th show will feature a Triple Threat Match for the ROH Championship between Davey Richards, Eddie Edwards, and Roderick Strong. Jim Cornette wanted to have a ROH Championship match for March 31st, hence Blind Destiny.
Blind Destiny plays off of the notion that no-one knows who will win the ROH Championship on Friday night. Three matches tonight would determine an opponent for each potential winner of Friday's match. This week's episode was successful in its overriding goal of setting up Blind Destiny. 

Jay Lethal Defeated Kenny King
This match was a classic example of what Nigel McGuinness called the "game of human chess." Lethal and King traded moves and countermoves, reversals and near-misses.
The finish was indicative of the match as a whole.
Lethal tricked King by calling for the Lethal Injection, knowing King would hear it and try to counter it. Lethal scouted King's counter and took advantage, eventually leading to a roll-up victory.
If Roderick Strong wins the ROH Championship Friday night, Jay Lethal will challenge him for it Saturday afternoon.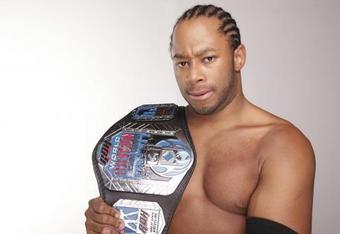 Verdict: Thumbs Up
Best Moment: Brains over brawn. If you think about it, these types of matches should happen every time wrestlers square off with an opponent they have previously wrestled.
They are professional wrestlers, right? Professionals reflect and take the time to learn from everything they do. It just makes sense.

Kevin Steen Defeated Adam Cole
The 10th Anniversary Event showed why Ring of Honor is better than WWE in some respects.
John Cena and Randy Orton take a lot of criticism. Their problem isn't poor wrestling, especially in Orton's case. It's that you know it's unlikely that either will lose. That predictability takes away from the enjoyment of their matches.
A week ago, I would have told you there was no way Kevin Steen loses this match, but after watching Adam Cole pin Davey Richards at an event named after Richards' team, I'm not so sure.
ROH is like the NFL, in that there exists a certain parity. Parity is bad if it drags everyone down. However, Ring of Honor's parity comes from building everyone up.
What a beautiful thing it is to watch a show where you never know what will happen next.
So far, we've only seen Kevin Steen in No Disqualification matches, which tend to rely on spots and extra violence to tell a story. Now I know that Steen can just plain wrestle. He and Adam Cole wrestled a good match and told a good story, without any unnecessary violence.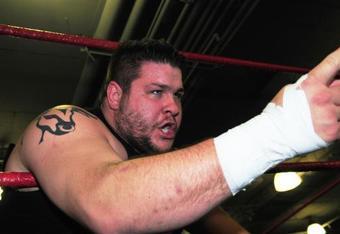 Steen pinned Cole after an F5. He was about to deliver a package piledriver to Cole before Eddie Edwards saved his tag team partner.
If Edwards wins the ROH Championship March 30th, Kevin Steen gets a shot at him the next day.
Verdict: Thumbs Up
Best Moment: Kevin Steen's springboard moonsault from the corner. 

Promo Time - Quick Notes
-I had no idea that you can't say "goddamned" on television.
-Wooden promos from Edwards and Strong. Neither of these guys can speak convincingly.
-Should Roderick Strong be publicly announcing his strategy three weeks before the match? That doesn't seem particularly intelligent.
-Everything Mike Bennett said about Lance Storm was drowned out by his lime green shirt.
-Kyle O'Reilly can't stop talking about Eddie Edwards. I love his obsession with the man that hurt his hero's feelings.
-Two terrible Roderick Strong appearances? Khaaaaaaaaaaan!
Verdict: Thumbs Down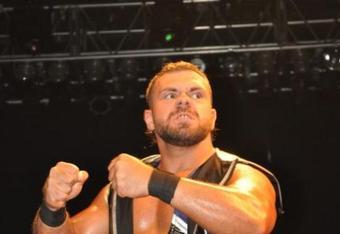 Best Moment: If there was an unnatural pause drinking game for Eddie Edwards promos, I would be hammered at the end of every episode. 

Michael Elgin Defeated Kyle O'Reilly
I think I can safely say that Michael Elgin is my favorite ROH wrestler. He is freakishly strong, but is athletic enough to keep up with smaller, quicker opponents. The guy seems incapable of having a bad match.
Elgin and O'Reilly put on a clinic. Both men showcased speed, athleticism, and wrestling ability. Powerhouse and underdog meshed beautifully.
Elgin pinned O'Reilly after some House of Truth interference and a spinning sit-out powerbomb, giving Elgin a ROH Championship match on Saturday if Richards retains on Friday night.
Verdict: Thumbs Up
Best Moment: Learning that Michael Elgin "doesn't need much of a window to get opportunity going." Thanks, Kev!
Real Best Moment: Nigel McGuinness debating Kyle O'Reilly's strategy with Davey Richards. Nigel always does a wonderful job explaining strategy and moves, adding to the match's story.

Show Verdict: Thumbs Up
This was a solid episode. It settled the Blind Destiny matchups while showcasing some excellent wresting, which of course remains the bread and butter of Ring of Honor.
All photos courtesy of rohwrestling.com