Rickie Fowler and the Top 15 Under 27 Golfers Ready to Overtake Tiger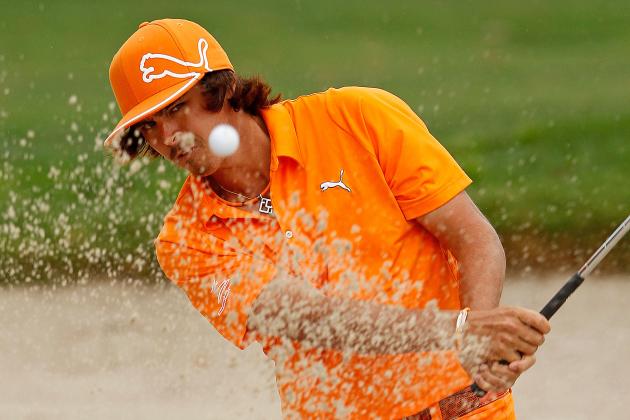 Mike Ehrmann/Getty Images

Over the past two years, the PGA Tour has lost much of its marketing power with the deterioration of the golfing game of its greatest star, Tiger Woods.
The golfing legend has been directly responsible for the rapid increase in the game's popularity and in tour purses throughout his career, and without him for the second half of 2008, the Tour saw its television ratings drop almost 50 percent. So when Woods started to show signs of prolonged struggle in 2010, few could've been smiling down at Ponte Vedra Beach.
But, things have now seemingly taken a turn for the better. Woods has vastly improved his game in 2012 and looks ready to return to one of the top spots in the sport.
More importantly though, the new stars of the PGA Tour have now emerged.
During Woods' hiatus from top-notch golf, the youth revolution that had been brewing in the game for years finally became a reality. The young corps of players, whether it be on the PGA Tour, the European Tour or even the Japan Golf Tour, started to win and make themselves known in the game.
This has been a welcome change, as Woods won't always be around to bail out golf. Clearly there is excitement about this young set of players, last September, CBS and NBC actually paid higher rights fees in their new contracts to cover the PGA Tour through 2021 (without any sign that Woods was going to return to top form).
So, with all of the noise made about the youth in golf today, which of these young players could surpass Tiger?
Well, here are 15 possibilities and although not all of them will surpass Woods (heck, it's tough to think one will), they are the ones with the greatest chance.
Aged 27 and under, these are the 15 possible usurpers to the Tiger Woods throne.
Begin Slideshow

»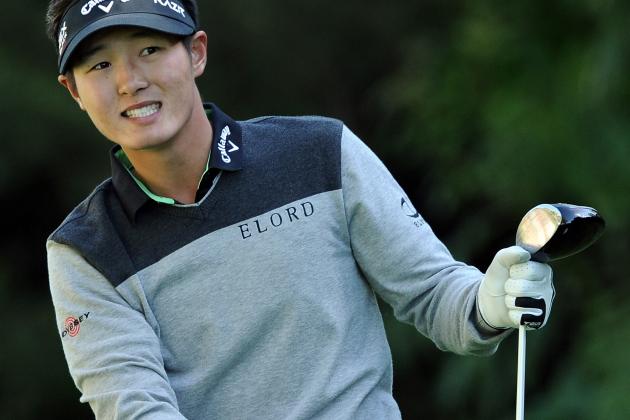 Harry How/Getty Images

Danny Lee showed flashes of his talent early on.
In 2008, at 18 years and 1 month, Lee surpassed Tiger Woods as the U.S. Amateur's youngest champion. Just six months later, Lee won his first professional event, the Johnnie Walker Classic, becoming the youngest player to win on the European Tour.
Lee hasn't found the same success since though. The 21-year-old struggled to establish himself on the European Tour after his Johnnie Walker victory, recording just one top-10 finish the rest of the season and a whopping zero in 2010.
With these poor results on record, Lee at first seems a candidate unworthy of mention on this list. But, Lee's early career results show that he has much promise in this game. He has the talent to be a great player and nobody becomes the U.S. Amateur's and the European Tour's youngest winner by fluke.
The young man has also played some great golf recently. Lee had two top-fives on the European Tour in 2011, including a runner-up finish at the Volvo China Open, and excelled on the Nationwide Tour, finishing in the top-five five times and securing a victory at the WNB Golf Classic.
Lee earned playing status on the PGA Tour in 2012 and hasn't had great success this season, but with his early career results and his recent on-course improvement, Lee has shown that he could be a fantastic player in the future.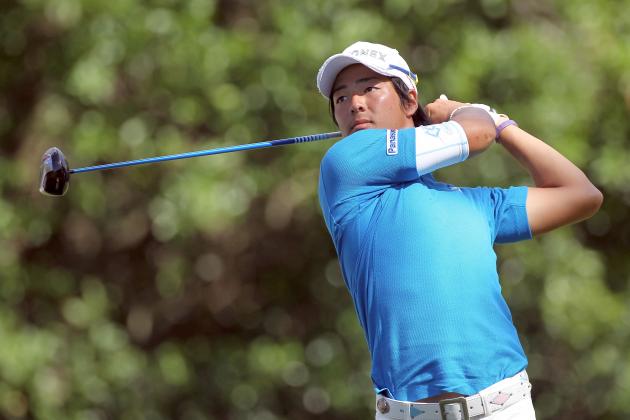 Sam Greenwood/Getty Images

The young man from Japan has been hyped as one of golf's next superstars for a while now, and for good reason.
Ishikawa won a Japan Golf Tour event at the ripe old age of 15 and has won eight more since. The 20-year-old, known as the "Bashful Prince", has been treated like a superstar in his homeland for his golfing achievements. Ishikawa can barely step out into public there without being mobbed by a hoard of fans and media.
Clearly the young, popular and supremely talented Ishikawa has the tools necessary to one day become a golfing great. Ishikawa hasn't shown the ability to flex his golfing muscles outside of Japan yet, but he'll get there soon enough.
Just last week Ishikawa finished runner-up at the PGA Tour's Puerto Rico Open, so there are signs he is starting to bring his best to the best golf tour in the world.
And once he starts contending in major championships, and he will soon, he will be well on his way to an excellent career.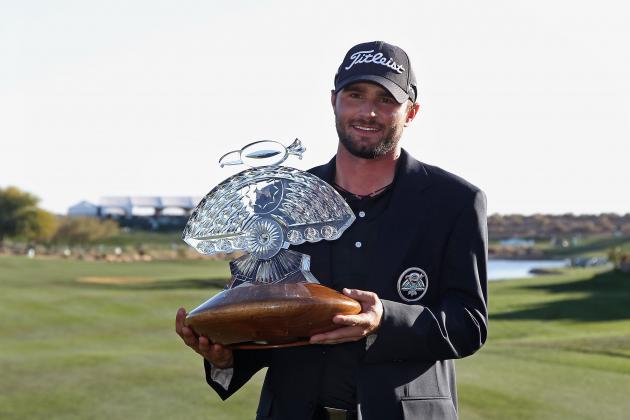 Christian Petersen/Getty Images

Kyle Stanley has seriously emerged on the PGA Tour in 2012.
The long-hitter from Washington first showed flashes of good play at the Farmers Insurance Open in late January. Stanley overpowered the course for three rounds en route to a five-stroke lead that seemed insurmountable. Unfortunately, Stanley couldn't hold on the next day, frittering away a three-stroke lead on the 72nd hole with a triple bogey and losing the resulting playoff shortly after.
Stanley, remarkably, shot back from that disaster quickly though, winning the Waste Management Phoenix Open the very next week.
Stanley is only in the infant stages of his Tour career, making it very difficult to project just where he'll go in the future, but his ascension this season is tough not to be excited about.
With the game Stanley has shown in 2012, he is a player to seriously watch out for in the future.
David Cannon/Getty Images

The 21-year-old Brit made quite an impression in 2011.
Tom Lewis first got attention as an amateur with an opening-round 65 at the Open Championship that vaulted him to the top of the leaderboard. Lewis cooled off over the next three days, but eventually finished T30 in the tournament, enough for the silver medal.
Lewis soon turned professional, and it didn't take him long to impress there as well. In just his third start as a professional, Lewis won the Portugal Masters with a final round 65.
Lewis hasn't had his best game early on in 2012, but his 2011 play showed that he has the ability to be great. With time and talent on his side, he could one day be something quite special.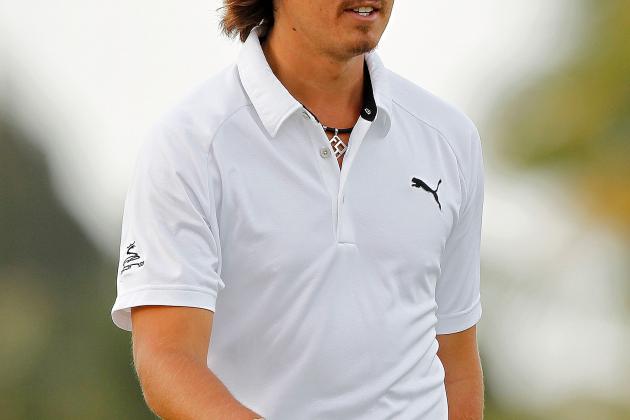 Mike Ehrmann/Getty Images

The Oklahoma State product certainly knows what hype is.
Coming off of a stellar college career, Rickie Fowler was expected to be one of the next great young golfers on the PGA Tour. Whether it be for his skills or for his unique (and what some would call ugly) fashion sense, Fowler has gained quite a following in his short time on tour.
However, hype doesn't mean results. Fowler has produced good finishes thus far in his tour career, but has come up empty in the most important category: victories.
Fowler has been oh so close to the winners' circle (he has four runner-ups), but at some point he needs to close the deal.
Laying-up on par-fives and shooting final-round 73s and 74s when in the final group aren't the characteristics of a future world-beater.
Fowler already won his first professional event in South Korea last year, and once he learns how to win on the PGA tour, he could potentially win many times.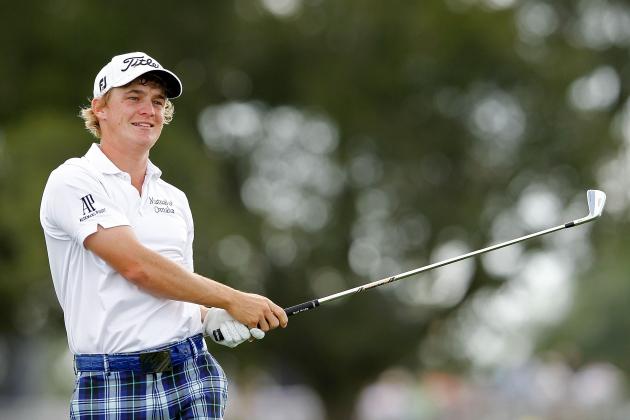 Mike Ehrmann/Getty Images

The transition from college golf to the pro circuit can be a long and challenging road.
But Bud Cauley seems to be liking the change just fine.
The former Arizona player was a three-time All-American in college and has carried over his talents to the pros. Cauley turned pro last June, finished in the top four in two of his eight events and earned enough money to secure his tour card for 2012.
Cauley is so young and has so much still to learn out on tour, so to see him playing comfortably out there so quickly shows that he may one day be quite a star.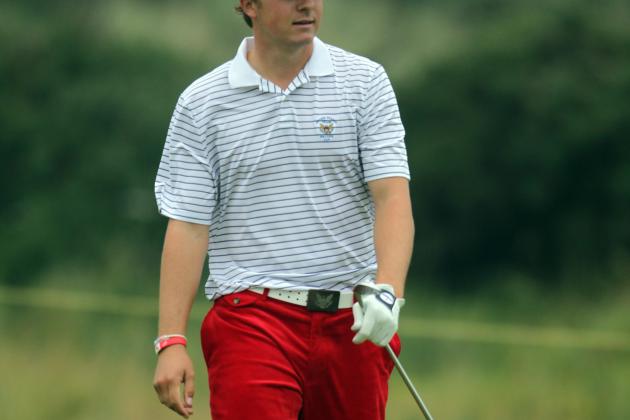 Ian MacNicol/Getty Images

At the age of 18, Jordan Spieth has accomplished quite a lot.
Spieth has won two U.S. Junior Amateurs, contended at a PGA Tour event and excelled as a freshman on the best men's golf team in the nation (the University of Texas).
Spieth has indeed been quite a star at such a young age. The Texas boy has learned the winning ways of the sport early and often, and that bodes well for him down the road.
It is obvious that Spieth is supremely talented, but, more importantly, he can handle any pressure put his way. Spieth took on and beat the nation's best under 18 twice, proven himself as one of the best players at the highly competitive Division I college level, and played some of his best golf under the intense scrutiny of a PGA Tour event.
Spieth is already on a tremendous path at such a young age. The game of golf is fickle, so things can change, but at this current state Spieth has the potential to be the best.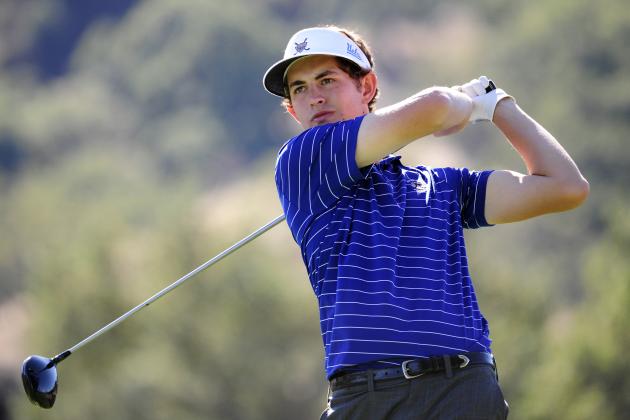 Robert Laberge/Getty Images

Patrick Cantlay, the No. 1 ranked golfer in the amateur game, is a serious player at the age of 20.
The UCLA sophomore showed this past year how good a player he is. Cantlay finished second at the NCAA Championships and fought his way through the U.S. Amateur before losing to Kelly Kraft in the final.
Along with this, Cantlay got some important experience on the PGA Tour. He competed in five events in 2011, making all five cuts and finishing in the top 25 four times. Cantlay also proved how low he could go, shooting a 60 in the second round of the Travelers Championship to climb onto the first page of the leaderboard.
Cantlay returned for his sophomore season at UCLA despite much pressure to go pro and it only serves him well. He excelled as a freshman, but he will learn even more in his second college season to prepare him for a successful pro career.
Considering his play already on the pro circuit, Cantlay could quite possibly become the best.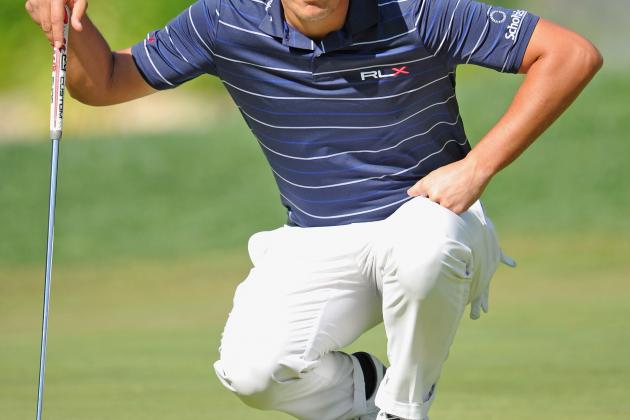 Stuart Franklin/Getty Images

After a trio of American college stars, we move to the other side of the pond to find the next (college-less) star on our list.
That man would be Matteo Manassero, who catapulted to fame in 2009 with a win at the British Amateur (becoming the youngest winner ever) and a strong showing at the Open Championship (where he finished T13 and won the silver medal for low amateur).
Manassero has continued to impress since.
The Italian became the youngest winner in European Tour history in 2010 and, if that's not impressive enough, added another European Tour victory to his résumé in 2011.
So, we already know that Manassero can do well in majors and can defeat some of the best pros in the world before his 18th birthday. With so many years of experience to gain, Manassero has much room to improve, which is scary news for his competition.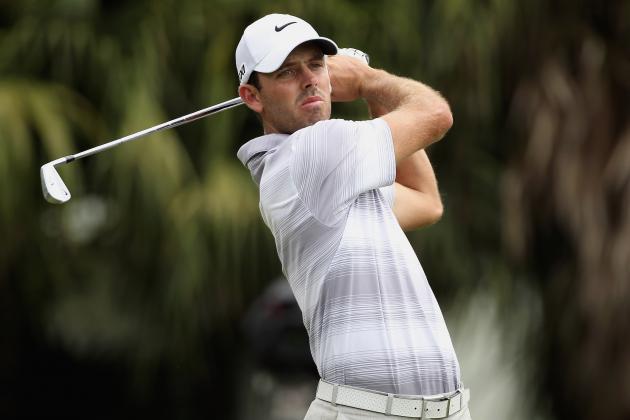 Scott Halleran/Getty Images

Coming to hole 15 at Augusta in the final round of the 2011 Masters, Charl Schwartzel was one off of the lead and needed something great down the stretch to win.
Schwartzel delivered. He birdied 15, 16, 17 and 18 to secure the biggest title of his career.
This moment is a huge reason why Schwartzel is on the list, as it showed he has nerves of steel. Nobody had ever birdied the final four holes of the Masters to win, but Schwartzel decided to change history that day.
Schwartzel, at age 27, is approaching full maturity, but he is still young and has many years ahead of him to pursue more majors and more greatness.
He has one of the most admired swings in golf, seven European Tour titles and one major championship and he's still in his 20s.
With all of his accomplishments so far and with many years left to go, Schwartzel has a very high ceiling in the game of golf.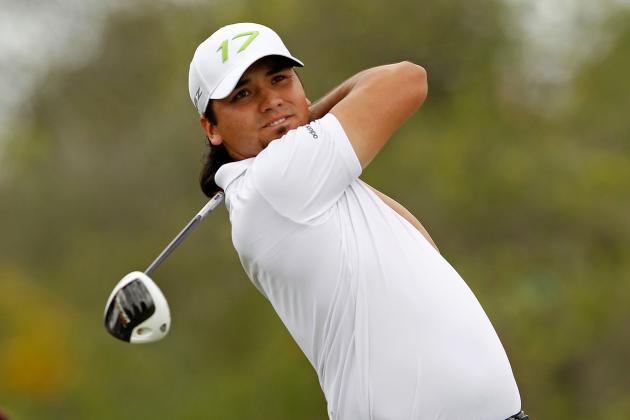 Mike Ehrmann/Getty Images

Jason Day, the Aussie who five years ago publicly announced his goal to take the No. 1 ranking away from Woods, certainly should be taken more seriously now.
Day has already captured a PGA Tour title (2010 Byron Nelson) and is coming off of a year that saw him finish runner-up in two major championships.
Day was especially impressive in his runner-up performance at the Masters. The 24-year-old showed great guts in birdieing 17 and 18 and seemed headed toward a playoff before Schwartzel's closing string of birdies shut the door.
Although Day has never been a supreme ball-stirker, he makes up for it with his ability to scramble. Day is still young though, if he could find a consistent swing (not that improbable), combined with the short game and internal fire he has, he could be the game's next greatest player.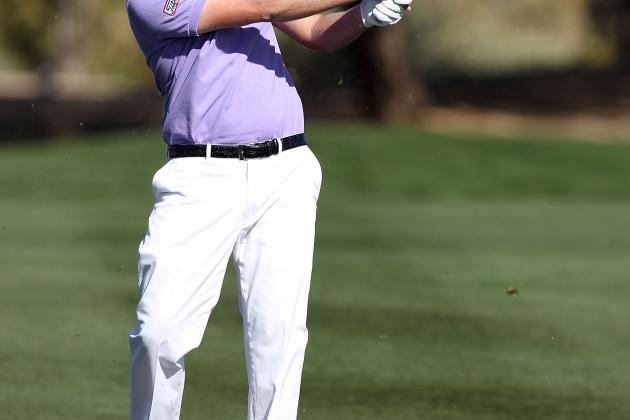 Christian Petersen/Getty Images

In 2010, Webb Simpson was an unknown on the PGA Tour, missing the cut in almost half the events he played in.
But in 2011, Simpson became a star.
The Wake Forest man found himself in contention quite often, finishing runner-up three times before winning twice late in the year at the Wyndham and Deutsche Bank Championships.
Simpson's impressive run turned many heads along the way—especially his win at the Deutsche Bank with the great, clutch putts needed to secure the victory—and he is now getting the respect he deserves on tour.
Simpson has started 2012 strong as well, recording three top-10s in six events, and if he can continue to build on his success, Simpson could become quite a force.
The young man already has a pretty solid all-around game, but if he can find some more accuracy with the driver (something Woods has struggled with as well in his career), he will be very tough to beat in the future.
He could win major championships in future years, and if (or when) that starts happening watch out for this kid.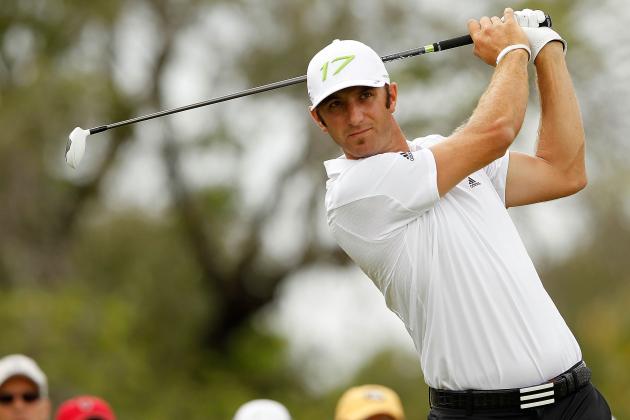 Mike Ehrmann/Getty Images

Dustin Johnson is a young gun who has already accomplished quite a lot.
The 27-year-old long hitter has five PGA Tour wins on record and has been a big factor in a number of major championships. Johnson, in fact, has missed three golden opportunities to win majors, courtesy of loose shots down the stretch.
Johnson's propensity to "choke" under pressure is problematic, especially for this list, but may be seen as temporary. Johnson has already proven the ability to close out PGA Tour events, so it stands to reason that he will soon do the same with major championships (just ask Tom Watson).
Hopefully, Johnson can live up to his potential. He is an enormous talent and it would be tragic to see him fall short in major after major.
Johnson shouldn't have such problems though. With a talent that can only remain partially caged for so long, Johnson should one day become quite a player and maybe the best of them all.
Scott Halleran/Getty Images

Most rookies on the PGA Tour struggle with their game, as they simply attempt to find their way.
Keegan Bradley was different though.
The St. John's product excelled in his first season on tour, bringing home two victories (including the PGA Championship) and winning the tour's Rookie of the Year award. Bradley showed great guts in his first victory at the Byron Nelson, and at the PGA he came back from a triple bogey on 15 with birdies on 16 and 17 to erase a five-shot deficit, force a playoff and win in decisive fashion.
Bradley has also impressed in year two. Although he doesn't have a victory as of yet this season, he has become a more consistent player. After missing 10 cuts last season and finishing in the top 25 just 12 times in 28 events, Bradley has made all eight cuts this season and hasn't finished outside the top 25 yet.
Bradley has also once again proven his poise under pressure, holing a crucial 15-foot birdie putt to force a playoff at the Northern Trust Open (he eventually lost in said playoff).
This young man is simply hard not to like. He's got the talent, the heart and the confidence to go out there and win events. He isn't feeling the effects of a sophomore slump, and in fact is only improving.
The prospects of an improving Keegan Bradley are scary because he is already good enough to be one of the best in the game. With his game only getting better, Bradley could simply be the best in the future.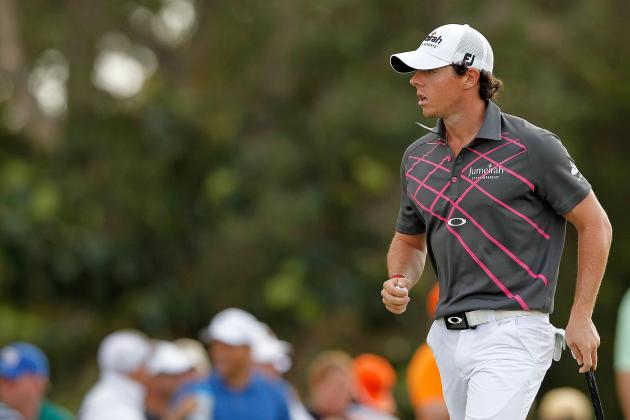 Mike Ehrmann/Getty Images

Unsurprisingly, Rory McIlroy finds himself atop this list. The young man from Holywood has been a star in the making ever since his excellent showing at the 2007 British Open at the age of 18.
Five years later, McIlroy's game and career have matured.
The 22-year-old has now won five times (three times on the PGA Tour and twice on the European Tour) and has a major championship on record with his convincing eight-shot victory at the U.S. Open last summer.
McIlroy has the look of a young Tiger Woods, he can hit the ball a mile, he brings the confidence to the course to play his best golf and he has a dominating major championship performance by the age of 22.
If that isn't enough, McIlory has proven even more formidable recently. He has contended in every tournament he's played in since August (a span of 11 events) and closed out his victory at the Honda Classic in impressive fashion, scrambling his way to pars to shut the door on Woods and become the No. 1 golfer in the world.
As Luke Donald demonstrated this week with his ascension to No. 1, McIlroy doesn't have a firm grip on the spot for now. Give it time though, McIlroy has grown and learned a great deal so far, but he is still very young and still has room to grow.
McIlroy will have a long career in this game and with Woods getting into his later years, McIlroy has the chance to pass him by.
Whether he or any of the others on this list seize this opportunity is unknown, but whatever happens, this young generation is going to be fun to watch.
Golf is in a healthy state right now, and even after Woods leaves, the sport will go on without him.