Detroit Lions Free Agency: Five Potential Replacements for Stephen Tulloch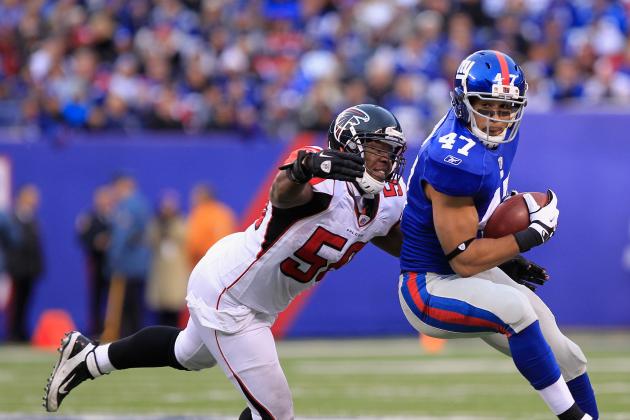 Chris Trotman/Getty Images

So it appears that the Detroit Lions and unrestricted free agent Stephen Tulloch are locked in a game of chicken.
The Lions want him back, but not at the astronomical asking price he is insisting on.
Luckily for the Lions, they actually have some options here.
First, they have the option of out and out replacing Tulloch with a free agent middle linebacker.
Second, they have the option of replacing him with DeAndre Levy and getting a replacement outside linebacker for Levy.
Third, they can replace Tulloch with a stop-gap option then draft his long-term replacement.
For the purposes of this article, we will focus on the top two options.
Here are five potential replacements for Tulloch.
Begin Slideshow

»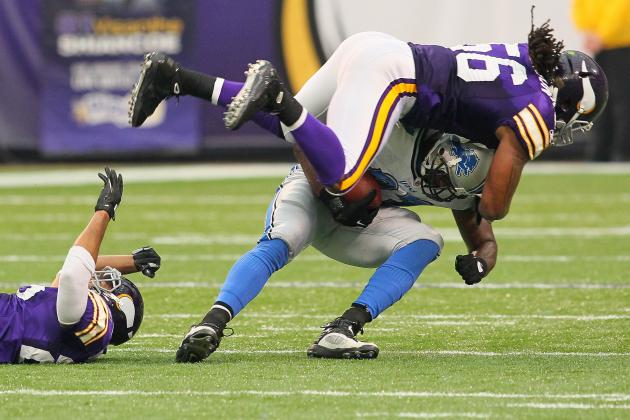 Adam Bettcher/Getty Images

Lions fans know this guy very well.
Henderson is a beast against the run and is actually pretty solid in zone coverage in the passing game.
While he lacks Tulloch's athleticism and youth (Henderson is 31), he still has a lot of life in his legs and would be a good fit in Detroit.
Now, he certainly is not a long-term solution, but he would be a good pick up on a one or two-year deal.
Henderson is coming off of a five-year, $25 million contract, but given his age, he could be had for something closer to $4 million this year.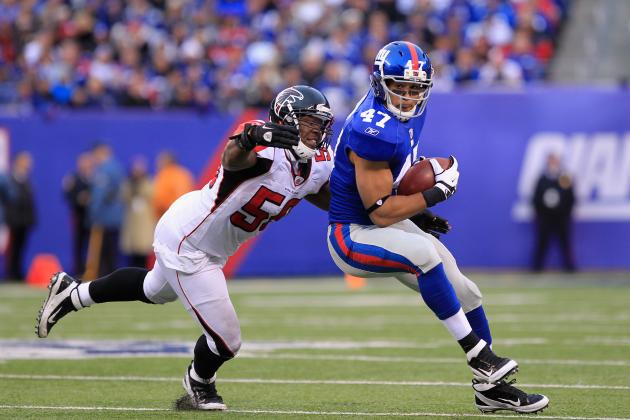 Chris Trotman/Getty Images

Okay, so this one is a stretch, but bear with me.
First, Lofton is a better player than Tulloch.
He is more talented, younger, and plays the pass better.
He also is a beast in run support and could improve the defensive unit with his strong leadership.
So why isn't this a strong possibility?
The same reason that Tulloch hasn't re-signed: money.
Lofton likely will want to get paid after just getting finishing his rookie deal, which only netted him about $1 million annually.
But if Detroit decides that they really need to address this position with someone that can improve the defense, Lofton would certainly be an upgrade.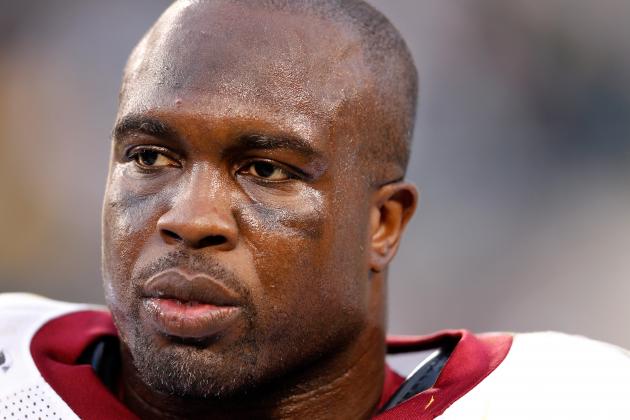 Rob Carr/Getty Images

It seems like London Fletcher has been around forever.
That being said, he still is playing at a very high level and had a career high in tackles with 166 to go along with two picks and three forced fumbles last year.
Fletcher would be a one year rental, but he would be a great run defender.
Pass defense certainly would take a step back, as Fletcher relies more on instincts now than pure ability, but there are ways to work around that.
If we bring on Fletcher, the Lions certainly would need to draft a young linebacker to groom.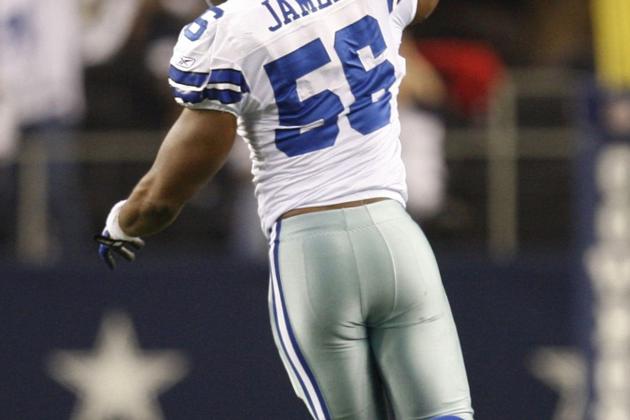 Ronald Martinez/Getty Images

Bradie James is relatively under covered, which is remarkable considering the fact that he has been playing for the Cowboys his entire career.
James is a good, if not spectacular linebacker.
He plays both the run and pass well and most importantly would come cheap, as he is coming off of his worst season as a pro.
That being said, he is just a year removed from a 118 tackle season and just a few seasons removed form an eight-sack year.
James really would be a low risk, low reward choice, but he is someone who would be nice to have around.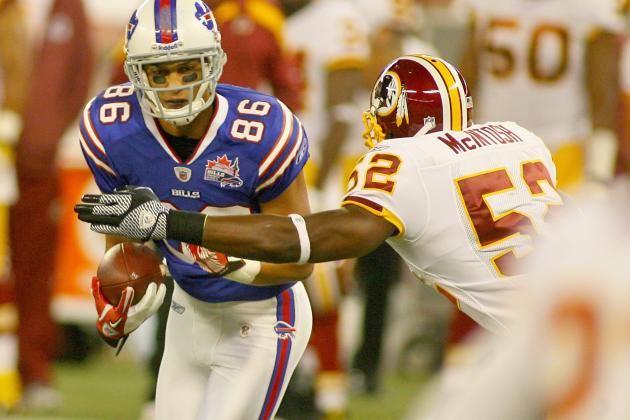 Rick Stewart/Getty Images

McIntosh is someone I thought Detroit should have targetted last year before they got lucky with Tulloch.
McIntosh is bigger than Tulloch with more athleticism and quickness..
He likely would be an improvement in the pass defense, although his run defense is not too bad either.
Better than that is the fact that he should come very cheap, as he only made the league minimum and his performance was good, but not otherworldly last year.
If they decide to spend big bucks on the offensive line and the secondary, the Lions could have a nice value in McIntosh for a good price.