March Madness: 5 Reasons Mizzou Fell so Soon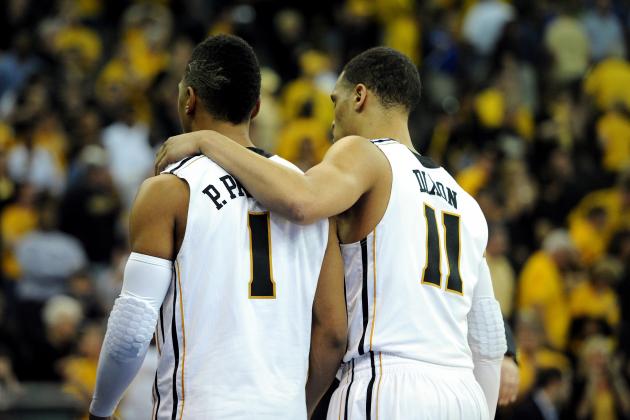 Eric Francis/Getty Images

Every year college basketball fans are shocked, heartbroken, relieved and amazed by some of the most memorable games in the NCAA tournament.
Upsets often lead to bracket-busting results and quickly reminds those watching that anything can happen.
Last year, the upsets were incredible and this year is no different. Four top 5 ranked teams are already on their way home after the first round.
Missouri's surprise success was hailed by Mizzou fans and people who discounted the team after the controversial arrival of coach Frank Haith.
Early predictions of Missouri winning it all or making a final four appearance was wiped away in their 86-84 loss to Norfolk State.
So what happened? How did a team that came so far fall so soon to an arguably lesser team?
Here are five reasons Mizzou fell in the first round.
Begin Slideshow

»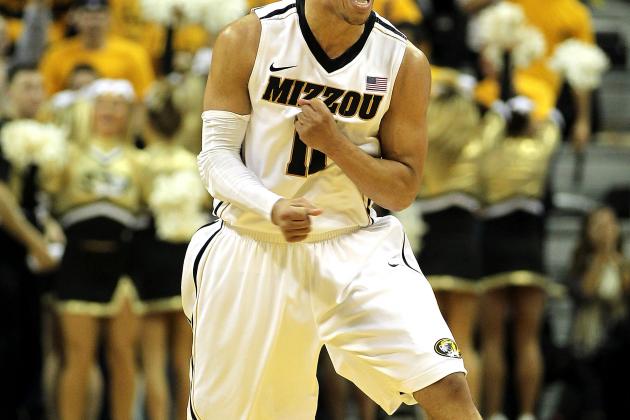 Jamie Squire/Getty Images

No. 3 seed Missouri was the shorter team in the majority of games they played this season.
Although their speed often made up for what they lacked in height that was not the case in their loss to No. 15 Norfolk State.
Missouri averages 32.2 rebounds per game and Norfolk averages 36.4 per game. ESPN ranks Norfolk 76th in the category compared to Mizzou who sat at 279th.
Norfolk State out rebounded Missouri 35-23. Missouri's highest individual rebounds came from Kim English and Ricardo Ratliffe with five each. While Spartans center Kyle O'Quinn led the way with 14.
Norfolk exposed this as one of Missouri's main flaws and it's what got them past a higher seeded team that many expected to be in the final four.
Ed Zurga/Getty Images

6'6 guard, Kim English, probably didn't expect his senior season to be as inspiring and successful as it was. Nor did he expect his final game as a Tiger to be so disappointing.
He averaged 14 points a game through out this season and played well in the Big 12 tournament. English led the Big 12 in three point field goal percentage (.459) and is also top ranked in steals and scoring.
The Baltimore native scored just two points and went 0-5 in three point attempts in his final game as a Tiger. English also went 1-7 from the free throw line.
One of Mizzou's leading men had a bad game at the wrong time.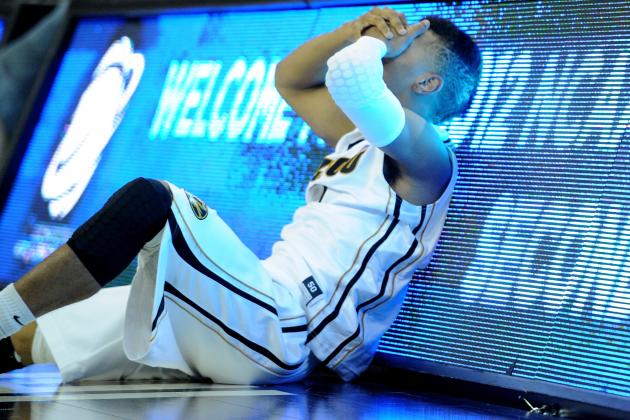 Eric Francis/Getty Images

Everyone knows that Missouri is one of the best offensive teams in the nation. They are ranked sixth in points per game (80.3) and third in field goal percentage (.504). They also lead the nation in assists (16.2)
Their defense was never comparable to their offensive skills, but it really showed in their 86-84 loss to Norfolk State.
The Spartans shot 54 percent from the field and went 10-19 from the three-point line.
No matter how good a team is offensively you can't expect much if you can't finish on the other end.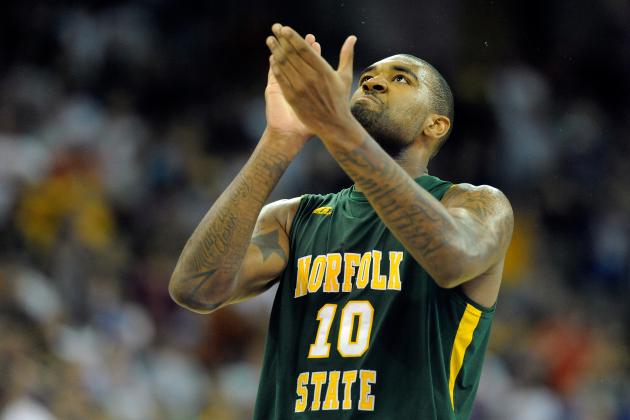 Eric Francis/Getty Images

The 6-10 senior out of Jamaica, N.Y., was Missouri's worst problem in their loss in the first round of the NCAA tournament.
O'Quinn averaged 16 points and 10 rebounds during the regular season. He was also named MEAC player of the year.
The Tigers just couldn't keep up with O'Quinn who scored 26 points and racked up 14 rebounds for the Spartans. He shot .585 from the field and also had two steals.
Missouri's lack of height also contributed to their troubles with O'Quinn and this led to their bracket-busting loss to Norfolk.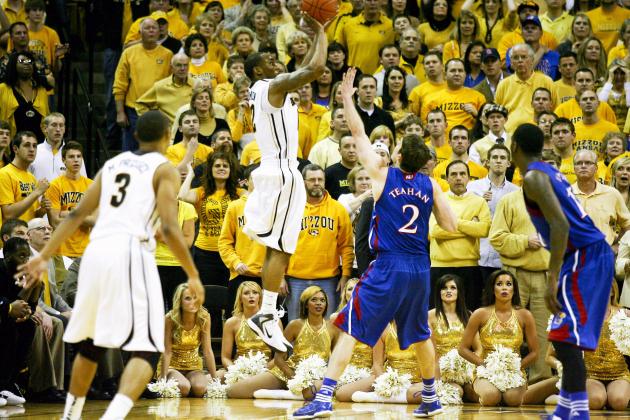 Ed Zurga/Getty Images

Watching Missouri fall to Norfolk in the last seconds of their first NCAA tournament game was reminiscent of their final game at Allen Fieldhouse where they fell to arch rival Kansas.
Much like in their loss to Kansas, Missouri broke down in the final seconds and they were unable to get that last second shot off that could have saved them.
With 2.9 seconds left, Phil Pressey rushed to the three-point line and just let the ball fly. He rushed the shot and he didn't have to. He had enough time to get off a better shot.
When Christian Watford took that now famous shot against Kentucky he really shot the ball. He followed through, he got a good jump, and his momentum was toward the basketball hoop.
But it wasn't just that, he wanted to take that shot and it was almost as if he knew it was going in. He was composed and everything about him was confident even before the ball was in his hands.
Pressey's shot wasn't quite the same. It wasn't as controlled and it almost seemed wild. It was as if he let the mental aspects of the game control the shot.
Many will say that you can't expect much from a young, fairly inexperienced sophomore guard, but it was costly none the less.
If the shot was made Missouri would be on to the next round and possibly be a final four team.