The 25 Hottest Female Athletes in Heels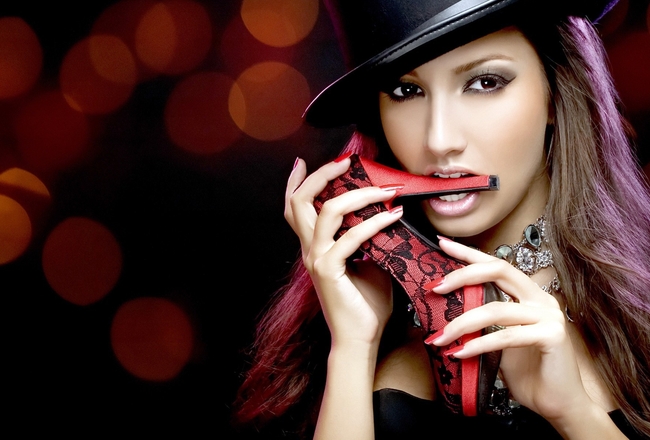 In the entire history of the universe, there has only been one shoe that accentuates a women's features so marvelously that you want to stare in awe. That shoe is the high heel. It is one of the world's greatest invention.
The high heel dates back to 3500 B.C. which basically means, it has been around since before anyone you know was born or anyone they know too. And it has only grown in its sexual appeal.
Even female athletes sport the heels that make grown men cry and young boys duck for an exit. They wear them and do it with style.
Here are 25 of the hottest female athletes in heels. Enjoy.
25. Kiira Korpi: Figure Skating

Kiira Korpi was on her way to a medal at the World Figure Skating Championships until she had to withdraw due to a lingering leg injury that affected her hip. She was Finland's best hope to win the top prize.
We do not want those beautiful legs getting any worse Kiira, so you go and get some rest. We need you in tip-top shape so we can see you on the ice once again. And soon.
24. Tatiana Golovin: Tennis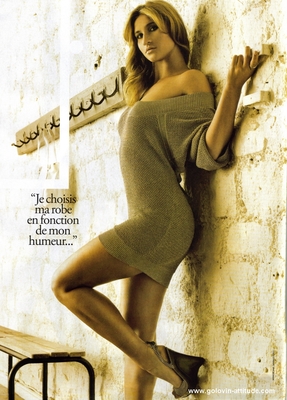 Since 2008, Tatiana Golovin has not been playing tennis professionally. She had serious back issues and was forced to retire early.
Unfortunately for us, we no longer get to see her in those sexy tennis skirts. However, since modeling does not require the use of a perfect back, she can still pose for us in magazines. Score!
23. Natalie Coughlin: Swimming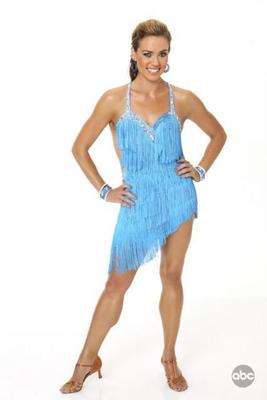 I have been taking votes to find out just how many people would love to see Natalie Coughlin over Amanda Beard.
Thus far, the votes are so one-sided I can call it quits right now. And you can guess who is the leading vote getter, right?
22. Allyson Felix: Track and Field
Allyson Felix is no secret. She has been winning track and field medals for more than ten years now, including a few in the 2004 and 2008 Summer Olympics.
Hard to imagine after accomplishing all that, she is still only 26 years of age. She has many more years of seducing us with her beautifully long legs.
21. Danica Patrick: Racing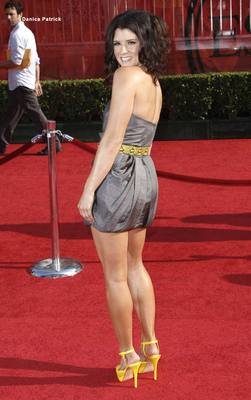 Remember when NASCAR was a sausage fest of overpaid athletes competing for the same prize?
Now, it is a sausage fest of really overpaid athletes competing for the same prize but Danica Patrick is tossed in the middle of it. She is the pepper to their salt.
20. Anna Rawson: Golf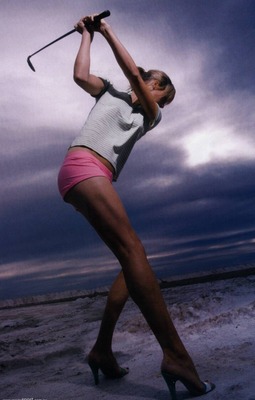 I have always been a fan of Australian women, long legs, and any female that speaks with an accent. Unless that accent is Dutch. I don't know why but it is very much NOT a sexy accent.
But Anna Rawson qualifies as one of my favorite women, ever. I need only point to the photo here to prove the point I am trying to make.
19. Maryeve Dufault: Racing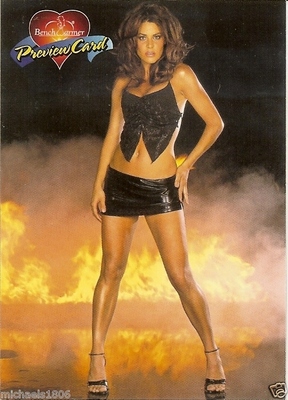 I am beginning to think female race car drivers are the biggest secret in sports. It is an untapped oasis of beautiful women that love to go fast.
Some of them, Maryeve Dufault for example, love to go fast and do it with a short skirt and heels. I am just saying.
18. Blair O'Neal: Golf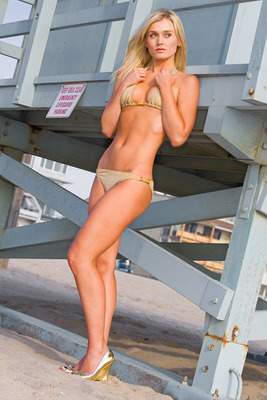 When I was growing up, all I ever wanted to do was be a professional athlete. I wanted to win a championship, hoist a trophy over my head, and say the phrase, "I'm going to Disney World."
But it takes a certain amount of talent to reach that level and I never quite got there. So I instead settle for writing about Blair O'Neal and her incredible body of awesomeness. She is quite the fall back plan indeed.
17. Jennie Finch: Softball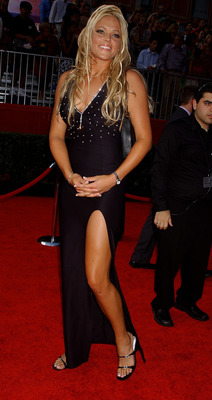 There seems to be a misconception about Jennie Finch. People think she was a good, not great, softball player that made her fame from being beautiful.
Well, the second part is partially true but she was a fantastic softball player, in fact, she was the best softball pitcher I have ever seen. She graduated from the University of Arizona with a 1.07 ERA, 119 wins, walk-to-strikeout ratio of 12.5.
Oh, and her ERA in high school was 0.15. So yeah, she is great.
16. Maria Sharapova: Tennis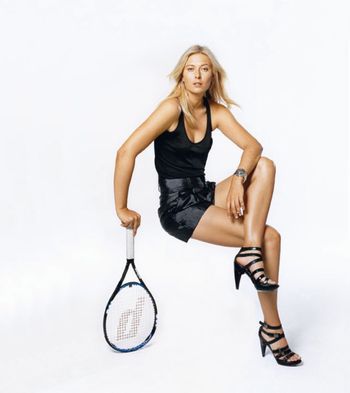 There is no one in the world who can beat Maria Sharapova in 2012. No one. Not a women, man, or child in this Earth can defeat this tall sexy tennis star from Russia.
Unless their name is Victoria Azarenka.
15. Anna Kournikova: Tennis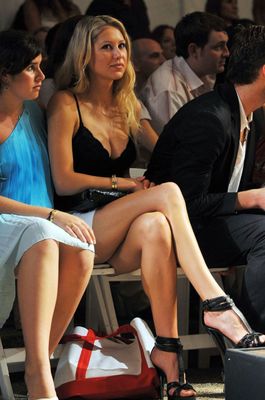 Anna Kournikova is one of those women that could put on a green leotard with matching pink stockings and a brown raincoat and still show up looking sexier than any other woman in the room.
So naturally, she would make a list of sexy female athletes in heels. She wears those too.
14. Gina Carano: MMA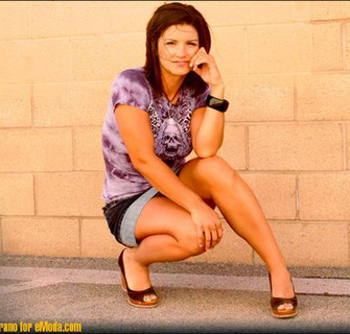 It is not too often we see Gina Carano in heels. In fact, I could not find another photo of her in heels besides the one you see here.
Maybe she could wear them the next time she fights in the octagon. Or would that be an unfair advantage?
13. Stephanie Rice: Swimming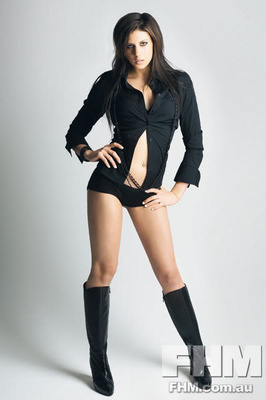 Much like Draw Something or Words with Friends, swimming in heels is going to be the next big thing to hit the US since sliced bread.
It might not be as popular among men but for the ladies, it most definitely should be.
12. Sandra Gal: Golf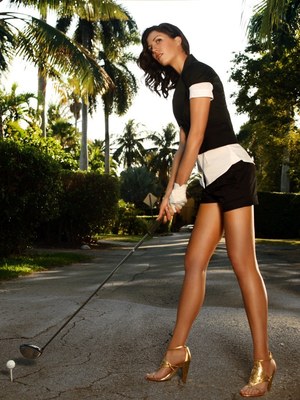 Sandra Gal, where have you been all my life?
I sit here amazed at the beautiful woman here before me. Amazed. Does she really play golf? Or is she just a figment of our imagination?
11. Aksana: WWE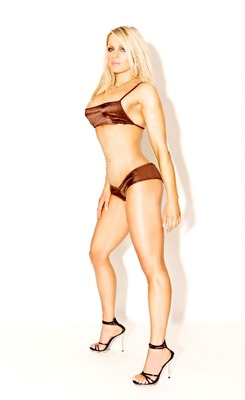 Yes, wrestling is fake.
But so are strippers' boobs, yet you still go to strip clubs to see them in action and pretend that they are real. So what is wrong with me including Aksana in my list of athletes?
Just pretend wrestling is real and accept her as one of the sexier female athletes around. You might even like her.
10. Ana Ivanovic: Tennis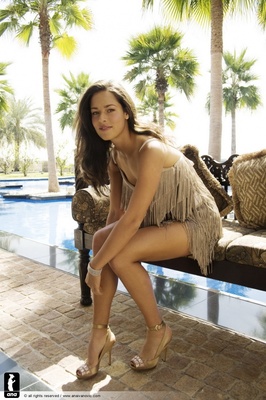 Ana Ivanovic showed us, this past weekend, that she still has it.
Due to a bad hip injury, Ana was forced to retire from her semi-final match against Maria Sharapova at the Indian Wells tournament. She was looking so good too.
If only we could have seen her fight for one more set.
9. Ashley Harkleroad: Tennis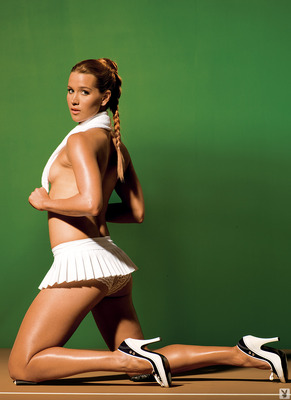 Ashley Harkleroad came, she saw, and she left us all crying when she vanished into motherhood.
Being the first professional tennis player to pose for Playboy, you would think she would have stayed around much longer than she actually did.
8. Maria Kirilenko: Tennis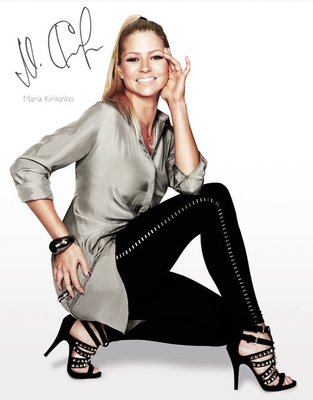 I will begin my quest to have everyone in America, and possibly the world, fall in love with the gorgeous Russian tennis star, Maria Kirilenko.
I have loved her since the first moment I saw her but the world needs more coverage of her beauty. Here is a sample. Now go show your friends.
7. Eve Torres: WWE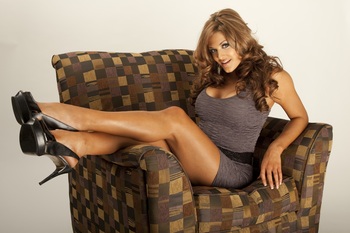 You know the phrase "don't judge a book by its' cover"? The same goes for Eve Torres.
Did you know that she is fully trained in Brazilian Jiu-Jitsu? So before you start saying that wrestling is fake, and it is, just know that these women still have some serious skills on their side.
6. Tanith Belbin: Figure Skating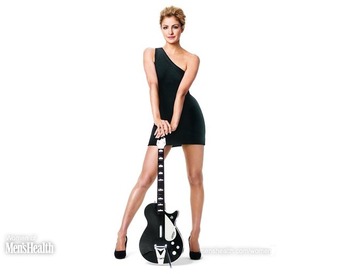 Where has she been over the past few months?
I feel as if Tanith Belbin, since retiring, has become a nomad among the hot female athletes of our time. I don't want to say I am bringing her back, I am just trying to get her name back out there like it was last year.
She is too hot to forget about.
5. Jenn Brown: Softball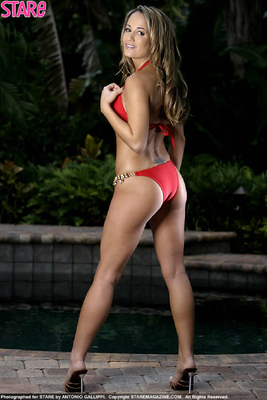 Let me break this one down for those of you playing at home: Jenn Brown played softball in college, therefore she is considered a female athlete.
Sure, she works for ESPN now, but she was a Florida Gator softball outfielder before all of the fame.
Also, it should be illegal for women to NOT wear heels with bathing suits. Illegal.
4. Miesha Tate: MMA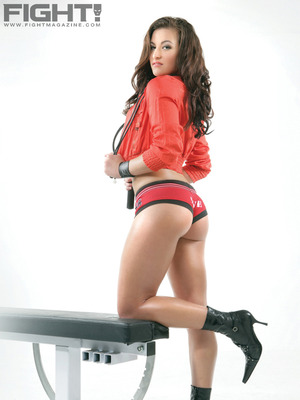 Five points to the man who notices the heels first. Ten points to the gentlemen who admires those heels. And 25 points to the man who read this commentary before noticing Miesha Tate in all her glory.
50 points to the guy who has the moxie to admit he actually noticed the heels first.
3. Bia and Branca Feres: Synchronized Swimming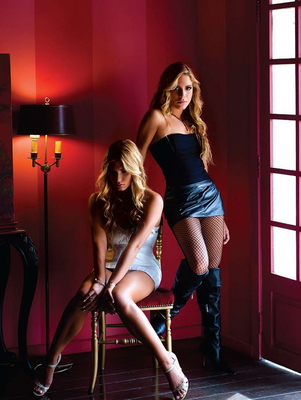 Yes, they are retired. No, they are not sisters.
Only one of those previous lines is true. If you guessed the sisters comment was false, you probably shouldn't be reading and chewing gum at the same time.
The Feres sisters, as sad as it is, have retired from synchronized swimming for a few years now but we still honor their beauty every chance we get. I mean, they are still twins, duh.
2. Anna Semenovich: Figure Skating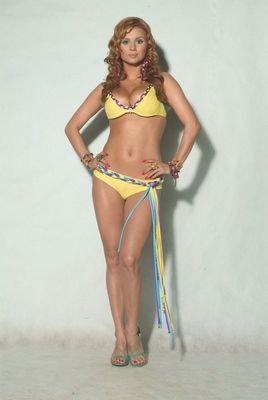 Pamela Anderson is top heavy. You have to come up with a whole new phrase for Anna Semenovich.
Maybe something like, enormously eggy or humongously hoopful.
I am still working on it.
1. Kelly Kelly: WWE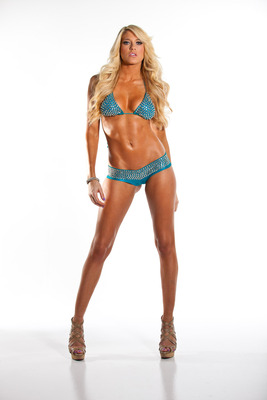 (Cue the "so hot she was named twice joke")
Kelly Kelly is so hot, not only was she named after herself, but she could wear swamp gear and still look sexy. There is not many articles of clothing that wouldn't look good on her body. Not many at all.
Keep Reading