The 10 Worst Free-Agent Deals in NFL History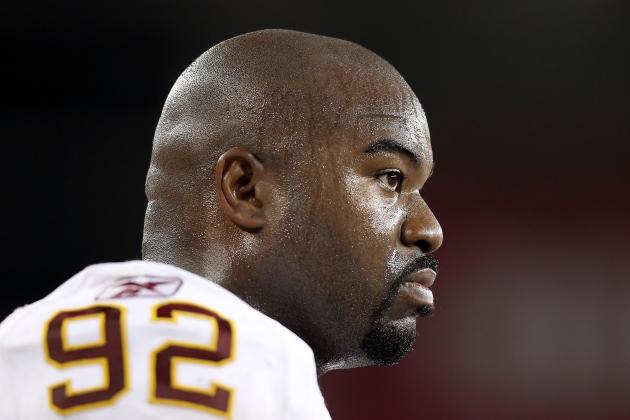 Christian Petersen/Getty Images

We're fully submersed in the 2012 NFL free-agency period and teams are throwing around cash like it grows on trees. From Calvin Johnson's $132 million deal to Carl Nicks' $47.5 million deal, the NFL has never seen this much money spent this quickly in free agency.
But what if teams are making a mistake with their signings? What if Laurent Robinson becomes the next Javon Walker or David Boston after receiving a $32.5 million contract?
Here's a look at the absolute 10 worst free-agent deals in NFL history.
Begin Slideshow

»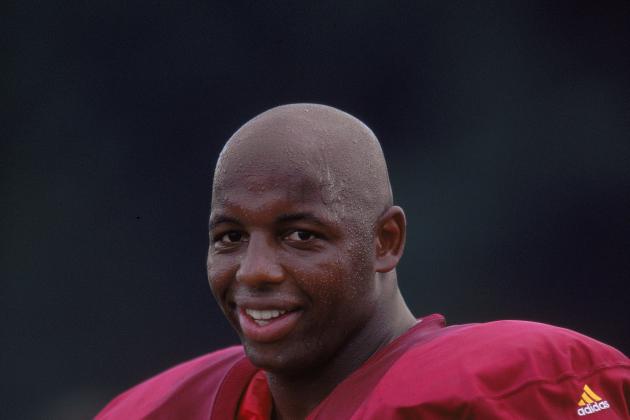 Ezra Shaw/Getty Images

Contract: 6 years, $36 million
Statistics After Signing: 7 sacks
When the Washington Redskins signed Dana Stubblefield, they hoped to pair him with Dan Wilkinson to create a dominant force across their defensive line.
Unfortunately, Stubblefield struggled mightily over the course of his three years with the team. Even with Wilkinson consistently getting double-teams, Stubblefield was unable to produce.
After Washington released him, Stubblefield only lasted another two years in the NFL.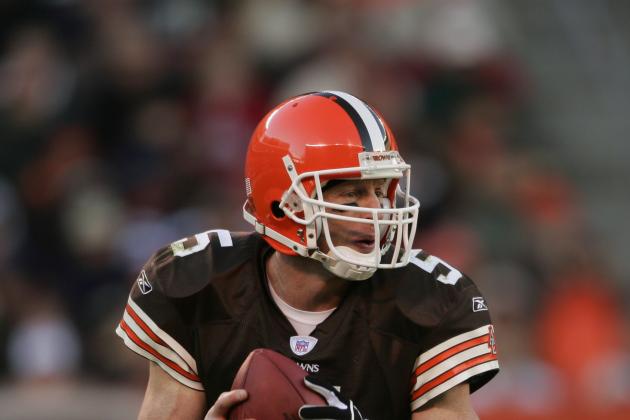 Andy Lyons/Getty Images

Contract: 4 years, $25 million
Statistics After Signing: 1,731 yards, 10 touchdowns, 9 interceptions, 76.7 quarterback rating
I'll never understand this signing by the Cleveland Browns in 2004. I guess never having a franchise quarterback will make teams do ridiculous things.
In his lone year with the Browns, Garcia just looked lost. He never looked comfortable running the offense and struggled staying healthy.
The defining moment of Garcia's time with the Browns was when he finished a game with a quarterback rating of zero. Yeah, Cleveland has a way of doing that to a quarterback.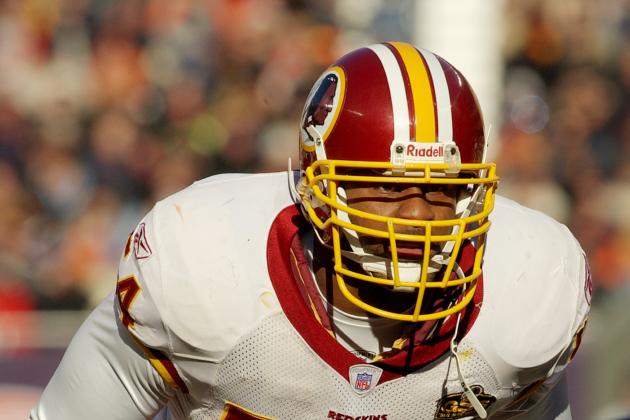 Jonathan Daniel/Getty Images

Contract: 7 years, $36 million
Statistics After Signing: 204 total tackles, 1.5 sacks, 2 interceptions
What's crazy about Jeremiah Trotter's career is that he was good before signing with the Washington Redskins and he was good after they released him just two years into his seven-year contract.
While Trotter wasn't absolutely horrid with the Redskins, the amount of money that they spent on him is what lands him on this list. Trotter just struggled to make the impact that a $5 million player should.
This is the second of many poor free-agent decisions the Redskins have made.
Rob Carr/Getty Images

Contract: 6 years, $100 million
Statistics After Signing: 13 games, 3,303 yards, 19 total touchdowns, 14 interceptions
Even though we are only one year into this contract that the Philadelphia Eagles gave to Michael Vick, it is still a rather ridiculous contract.
First, Vick only had one good year with Philadelphia before they offered him this deal. One year just isn't worth $100 million.
Secondly, Vick has struggled with injuries throughout his career. In fact, Vick missed three games after signing the contract in 2011. It's hard to justify paying someone as much as the Eagles paid Vick to only play a partial season.
While Vick has some time to prove this signing was not ridiculous at all, as of right now, it appears to be a terrible decision.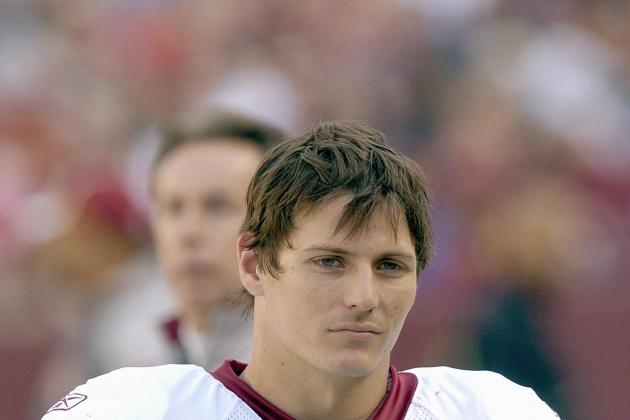 Greg Fiume/Getty Images

Contract: 7 years, $35 million
Statistics After Signing: 7 starts, 60 tackles, 1 sack
When the Washington Redskins made Adam Archuleta the highest-paid safety in the NFL before the 2006 season, it was quite the head-scratching move.
Sure, Archuleta played well for the St. Louis Rams out of college, but he was nowhere near a top safety in the league. In fact, Archuleta played so poorly that he became only a special teams player during the last eight games of the season.
The Redskins basically paid a large sum of money for a decent special teams player. Yeah, I'd say it was a poor signing by Washington.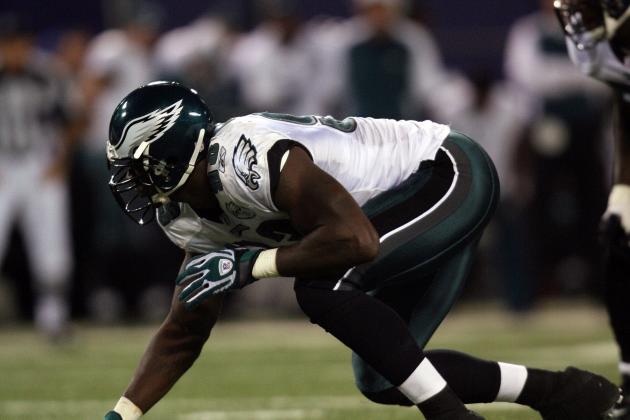 Nick Laham/Getty Images

Contract: 8 years, $65 million
Statistics After Signing: 85 tackles, 22 sacks
When Jevon Kearse first entered the NFL for the Tennessee Titans, he was easily the most feared pass-rusher in the game. In fact, Kearse's rookie season saw him record 14.5 sacks and win the Defensive Player of the Year Award.
When Kearse became a free agent four years later, teams lined up around the block in an attempt to sign him. The Philadelphia Eagles eventually won the bidding war, but Kearse never played as well as he did for the Titans.
Many credit a serious knee injury in 2006 for the demise of Kearse's career, but his numbers dropped significantly before that happened.
He only registered 7.5 sacks in each of his first two seasons with Philadelphia, and appeared slower and less physical than he ever did with Tennessee.
Kearse fizzled with the Eagles only four years into his contract, and was out of the league two years after that.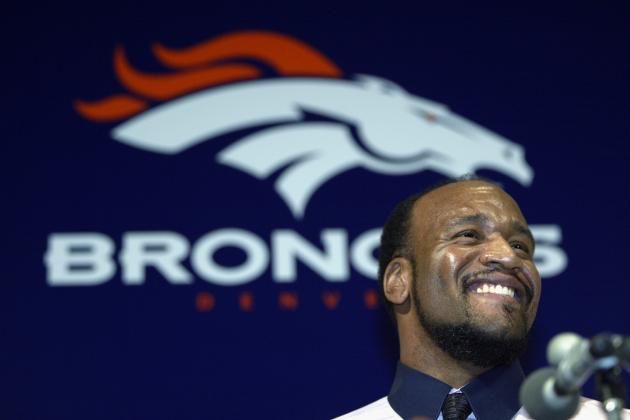 Brian Bahr/Getty Images

Contract: 7 years, $34.8 million
Statistics After Signing: 5 games, 8 total tackles
Would the Denver Broncos love to forget about this signing or what?
The craziest thing about this is that Daryl Gardener wasn't even that good before signing with the team. It wasn't like he was an All-Pro player; his 52 tackles and four sacks the year before weren't mind-blowing.
The truth is that the Broncos simply overpaid an unproductive player. Gardener only lasted five games with Denver before being released. In those five games, Gardener showed little potential to be the player that they'd hoped he would be.
The 2003 season was his last in the NFL, as no team wanted to touch him after his stint with Denver.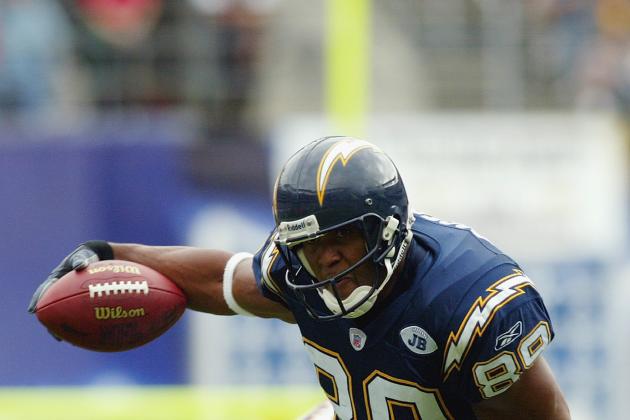 Donald Miralle/Getty Images

Contract: 7 years, $47 million
Statistics After Signing: 70 receptions, 880 yards, 7 touchdowns
Two years before free agency, David Boston had an incredible 2001 season. He posted 98 receptions, 1,598 yards and eight touchdowns while being named to the Pro Bowl and All-Pro team.
While his 2002 season wasn't quite as impressive due to injuries (32 receptions, 512 yards and one touchdown), the San Diego Chargers still loved him enough to offer him a ridiculous contract.
Unfortunately, Boston never got along with coach Marty Schottenheimer and only spent one season with the team.
He was out of the NFL three years later after completely flopping with the Miami Dolphins and Tampa Bay Buccaneers.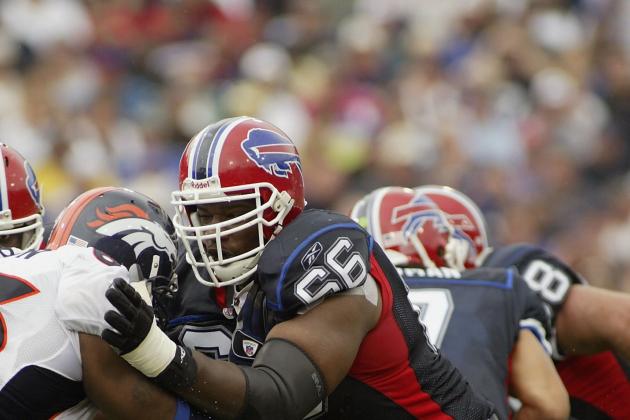 Rick Stewart/Getty Images

Contract: 7 years, $49 million
Statistics After Signing: 2 seasons, 32 starts
To put Derrick Dockery's contract signing in perspective, Carl Nicks—regarded as one of the best guards in the game today—recently signed a five-year contract with the Tampa Bay Buccaneers for $47.5 million.
Back in 2007, the Buffalo Bills felt that Dockery was worth this outrageous contract. They even paid him an $18 million signing bonus, which was the third largest in NFL history at offensive guard.
Even though Dockery was a solid guard for the Washington Redskins, he also was one of the most penalized offensive linemen in the league. After just two years, the Bills realized the gigantic mistake they made and released Dockery.
He now plays for the Dallas Cowboys at quite the reduced rate.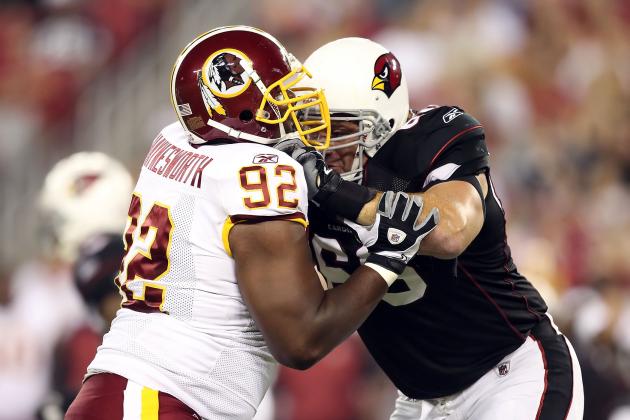 Christian Petersen/Getty Images

Contract: 7 years, $100 million
Statistics After Signing: 12 starts, 53 tackles, 6.5 sacks
Where to even begin with this mess of a contract? The Washington Redskins went hard after the Tennessee Titans defensive tackle, and the decision backfired immediately.
Albert Haynesworth only played in 12 games his first year with Washington, and openly criticized his defensive coaches (as reported by the Washington Post's Jason Reid and Dan Steinberg). Things just got worse after that for the Redskins.
Before the start of the 2010 season, Haynesworth was in constant trouble with the coaching staff. He was ultimately suspended for the final eight games and recorded career lows in tackles and sacks.
In 2011, the Redskins were able to unload the troubled mammoth of a man to the New England Patriots for a fifth-round draft pick.
They laughed for days after the deal was done.