NHL Free Agents: 1 Player Each Team Can't Wait to Get Rid of This Summer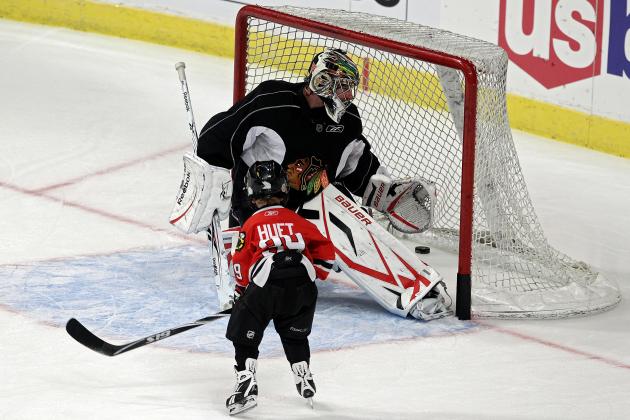 Bruce Bennett/Getty Images

Looking ahead to the 2012 NHL offseason, there are many free agents who will be highly-coveted such as Ryan Suter of the Nashville Predators and Alexander Semin of the Washington Capitals.
Just as coveted will be free agents on each team general managers may be looking forward to getting rid of.
Here's one contract that each team will be pleased to lose.
Begin Slideshow

»
Jeff Gross/Getty Images

After being unsuccessful in a tryout with the Winnipeg Jets, Bodie was able to sign with the Ducks for one season.
He's currently doing in the AHL what he used to do in the NHL.
Bodie has 10 points, 107 penalty minutes and is a minus-five through 56 games with the Syracuse Crunch.
In the 2009-10 season, Bodie totaled similar numbers with seven points, 80 penalty minutes and was a minus-eight in 44 games with the Ducks.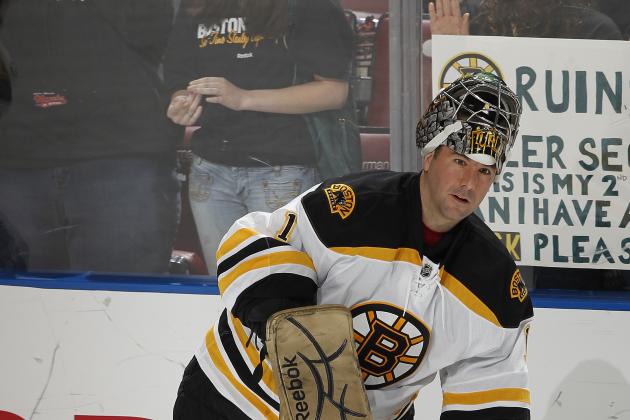 Joel Auerbach/Getty Images

It only took two games from Turco before Bruins fans were begging for Tuukka Rask to get healthy.
In 81 minutes of playing time, the former NHL starter gave up six goals on 34 shots.
The Bruins need their real backup to be healthy again. Turco is not an NHL goaltender right now.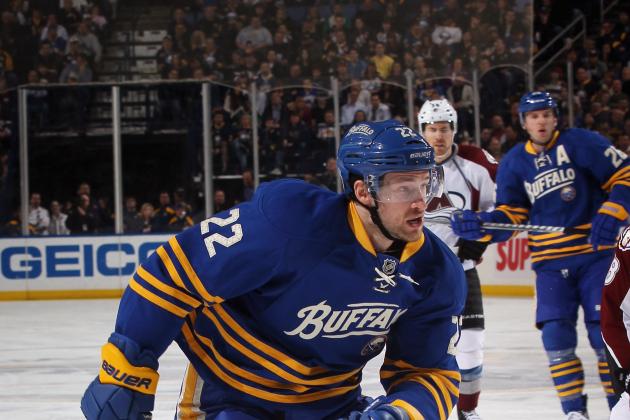 Bruce Bennett/Getty Images

Boyes was worth his current contract (an average $4 million annual salary) when he signed the deal before the 2008-09 season; he scored 72 points with the St. Louis Blues that season.
Now Boyes is on pace for a career-low five goals and 20 points. His previous career low was 42.
He missed 16 games this season, but five goals is an atrocious number for a 29-year-old player who should not be declining that heavily.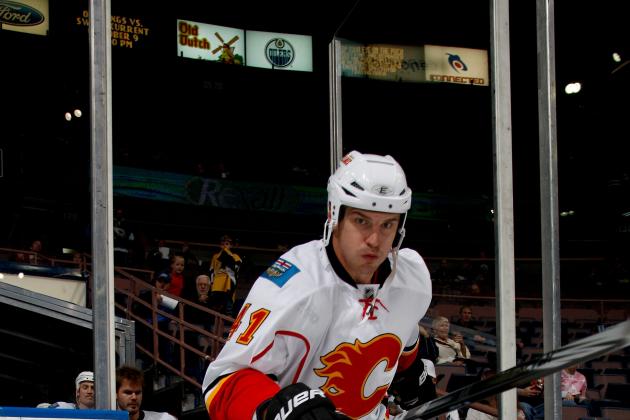 Dale MacMillan/Getty Images

Ivanans' stats over the last two seasons: two games, minus-two, 19:20 total ice time, five penalty minutes.
Those five penalty minutes are extremely significant, however.
Ivananas fought Steve MacIntyre, then of the Edmonton Oilers (currently with Pittsburgh's AHL team), on the first night of the season.
MacIntyre knocked him out, causing Ivanans to miss the rest of the season with a concussion.
The Flames seem to be using Guillaume Desbiens as their NHL enforcer. He has four fights in eight games, two against notable heavyweights Matt Kassian of Minnesota and Paul Bissonnette of Phoenix.
At the AHL level, the Flames have been using Pierre-Luc Letourneau-Leblond; he's played in 42 games whereas Ivanans has appeared in 26.
Leblond battled Cam Janssen two seasons ago in one of the longest NHL fights of all time.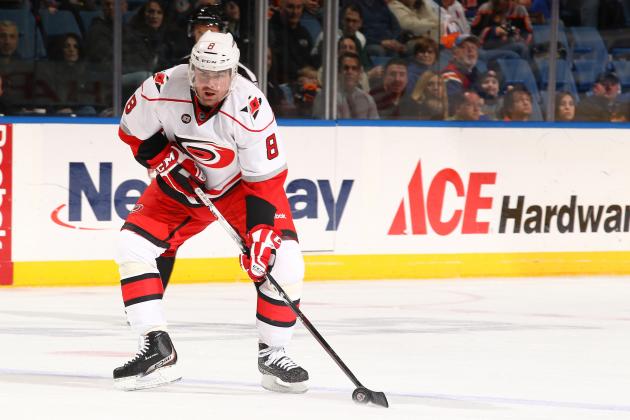 Al Bello/Getty Images

Carolina could utilize the $3.8 million salary they're paying Spacek on something much better than a declining 38-year-old defenseman.
(Hint: 31-year-old defenseman Bryan Allen still does not have a contract for next season.)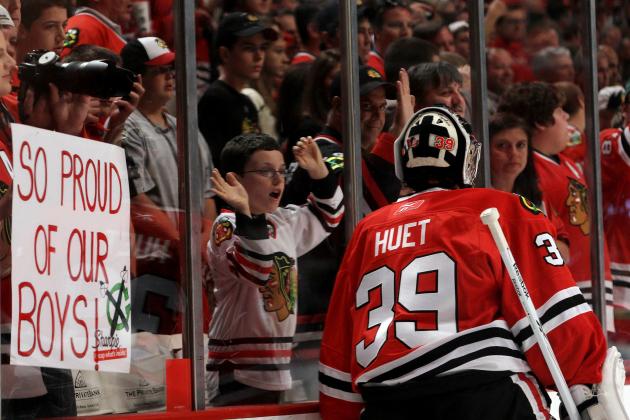 Bruce Bennett/Getty Images

Huet is on loan from the Blackhawks to a team in the Swiss A League.
If he was on Chicago's NHL roster he would be costing the team a $5.6 million cap hit.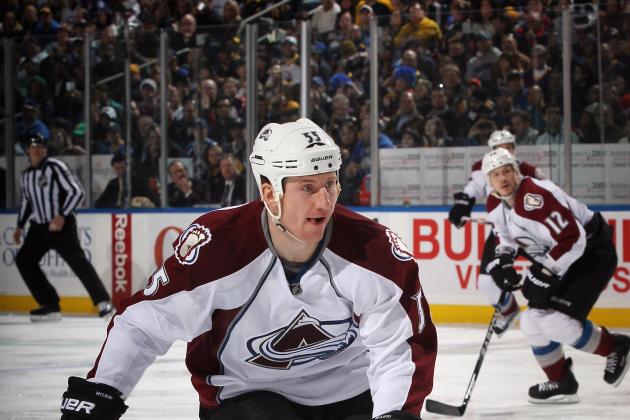 Bruce Bennett/Getty Images

Colorado might not exactly be looking to get rid of McLeod, but of their upcoming free agents, he is probably their least valuable at the NHL level.
McLeod averages a team-low 7:09 of ice time per game.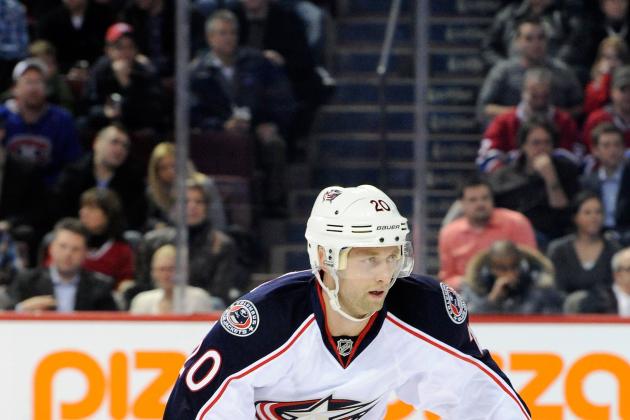 Richard Wolowicz/Getty Images

The injury-prone Huselius is getting paid roughly $2.35 million for every game he's played in this season.
Once a 30-goal scorer, the 33-year-old's best years are behind him.
It's amazing that Burish is still in the NHL.
The last three events he made headlines for were throwing Tanner Glass' glove into the crowd, getting his orbital broken in a fight with Andrew Ference and making a fool of himself in a verbal exchange involving Chris Pronger.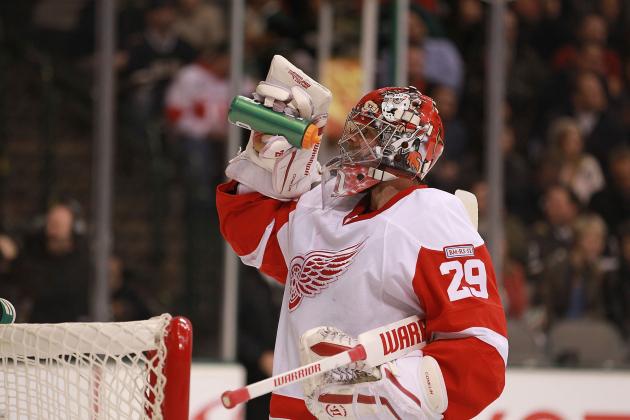 Ronald Martinez/Getty Images

Conklin lost his backup job.
If Detroit re-signs him, he'll be playing in the AHL.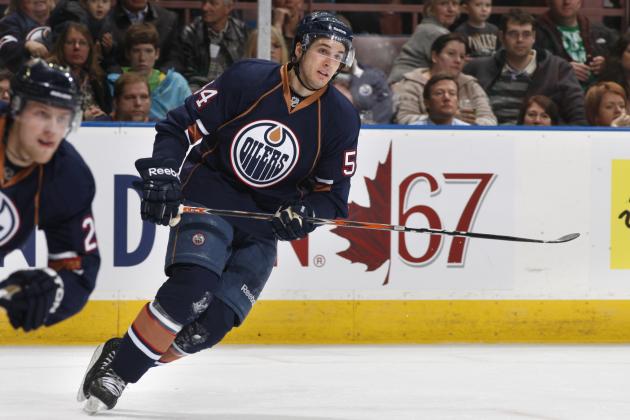 Dale MacMillan/Getty Images

No upcoming free agent on the Oilers' roster is particularly a person the team would love to dump, but that person can be found with the AHL's Oklahoma City Barons
Vande Velde, a 25-year-old forward, has just 21 points in 62 games and has the team's worst plus/minus rating.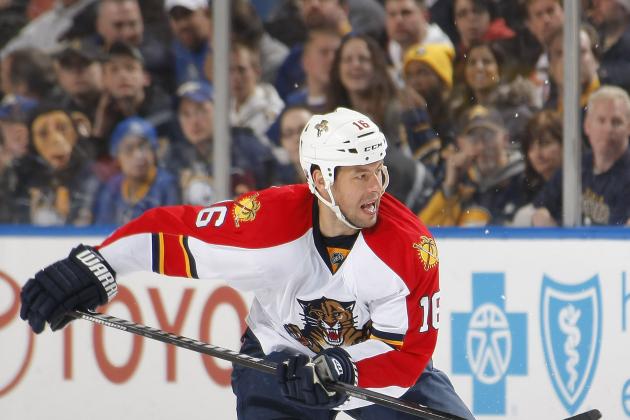 Dave Sandford/Getty Images

Has Sturm done anything worth noting since wearing a Bruins uniform?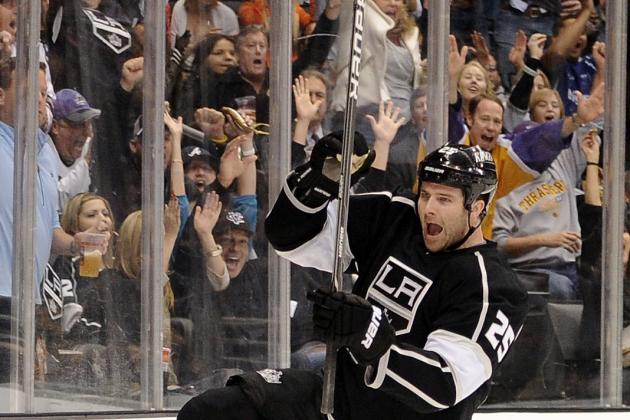 Harry How/Getty Images

The Kings are paying $4.25 million for 15 points over 54 games from Penner, the guy who claimed to injure himself while eating pancakes.
Pancakes.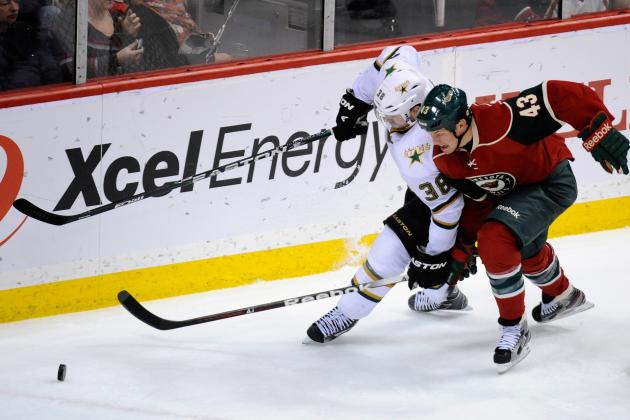 Hannah Foslien/Getty Images

Peters does not do much for the Wild.
The energy presence managed to contribute at the AHL level, putting up more than 30 points in less than 65 games over the previous two seasons. He has just seven points in 69 NHL games since the start of the 2009-10 season.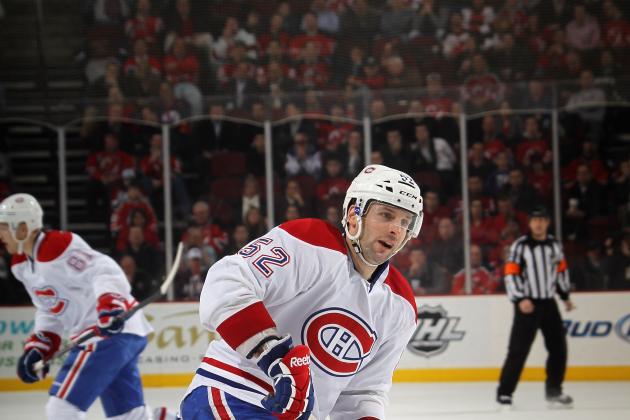 Bruce Bennett/Getty Images

The Canadiens would probably love it if Scott Gomez was a free agent this summer, but they're stuck with him until 2014. (As it is now, his goals have cost $3.75 million each so far).
They will be able to lose 35-year-old forward Mathieu Darche, who is used just 12 minutes per game.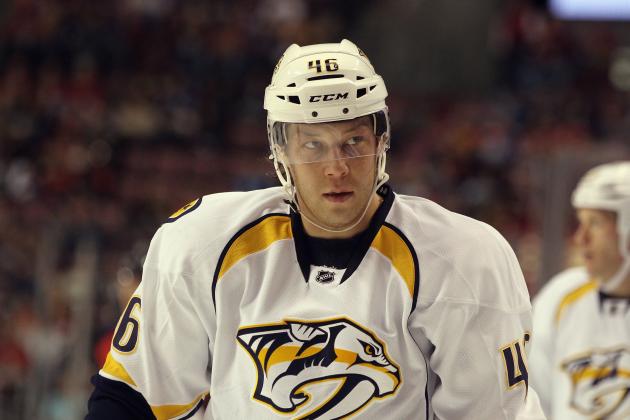 Bruce Bennett/Getty Images

Not that Kostitsyn is hurting the Predators in anyway now, but it will be tough to find money for him if the team looks to keep both Shea Weber and Ryan Suter.
He currently has a $3.25 million cap hit. Weber's new contract could carry a $7 million cap hit, and Suter should be able to draw at least $5 million since he is an unrestricted free agent.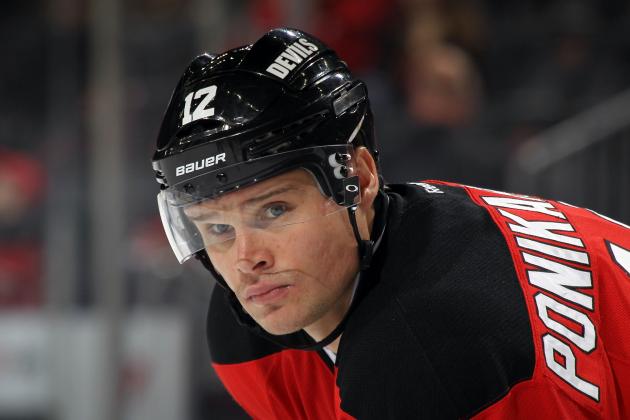 Bruce Bennett/Getty Images

If New Jersey is going to try re-signing their expensive captain Zach Parise in a midst of awful financial struggles, they might want to let Ponikarovsky go.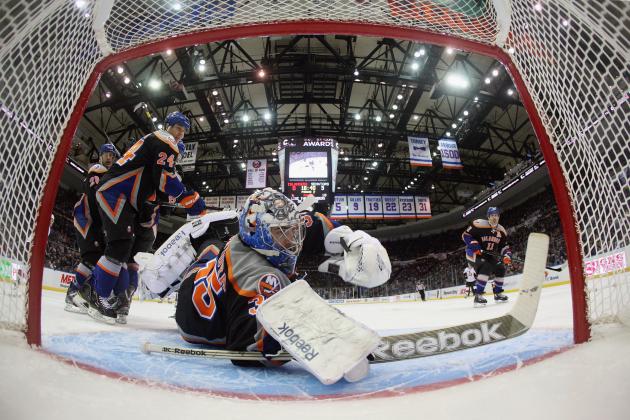 Bruce Bennett/Getty Images

The Islanders are stuck with Rick DiPietro until 2021, and have been in talks to re-sign Evgeni Nabokov.
If both goalies are with New York next season, it leaves no spot for Montoya.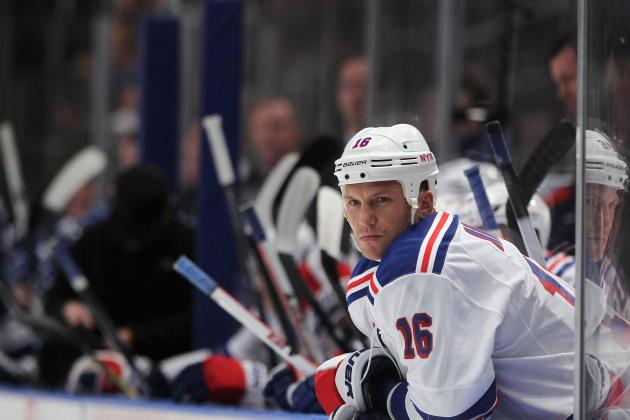 Bruce Bennett/Getty Images

The Rangers legitimately could not wait to get rid of Avery.
They sent him to the AHL, then told him he wasn't needed there before the 31-year-old retired.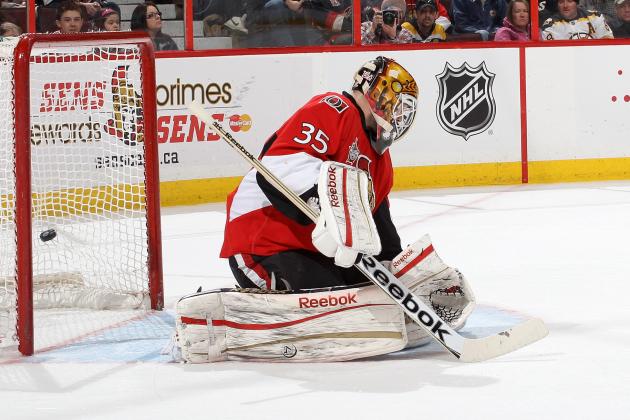 Jana Chytilova/Freestyle Photo/Getty Images

With Craig Anderson, Ben Bishop and Robin Lehner in the Senators' organization, they do not need Auld.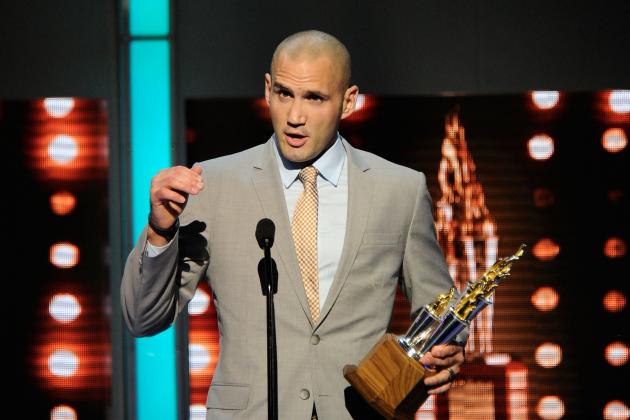 Ethan Miller/Getty Images

Nothing against Lappy, but he has not played since the 2010 playoffs due to issues stemming from a concussion sustained when he blocked a shot with his face.
This summer, Lappy might officially retire instead of being listed on the long-term injury reserve for another season.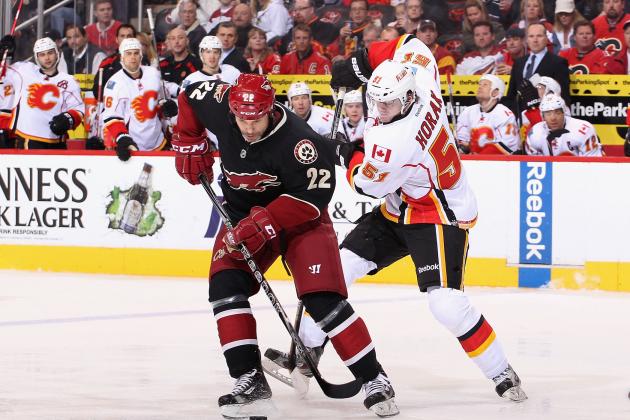 Christian Petersen/Getty Images

The 35-year-old Langkow is not worth his $4.5 million salary. If he stays with Phoenix, they will not be paying that much to keep him.
He has just 24 points in 63 games despite being the second-highest paid forward on the team.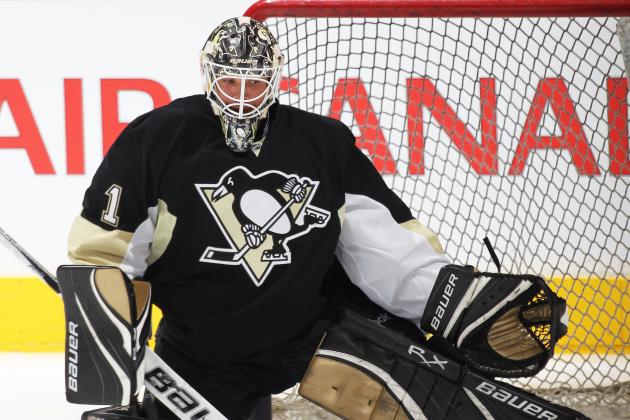 Claus Andersen/Getty Images

The sparingly-used backup is a free agent this summer. Recently called-up Brad Thiessen could be the new backup in Pittsburgh.
Thiessen, 25, has stopped 44 of 48 shots in his only two NHL starts.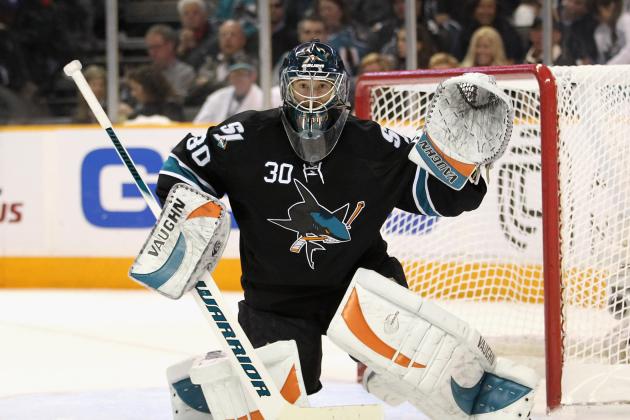 Ezra Shaw/Getty Images

The Sharks have a plethora of goalies in their system: Antti Niemi and Thomas Griess at the NHL level, plus prospects Harri Sateri and Alex Stalock.
Another goalie is the last thing this team needs, especially since Niemi was considered in a trade this season.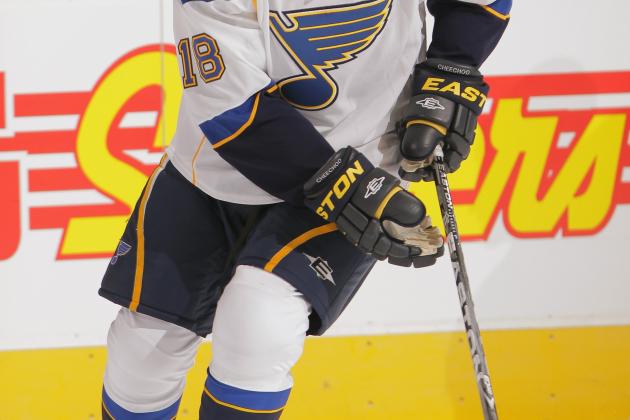 Doug Pensinger/Getty Images

After the Senators bought out Cheechoo's contract in 2010, he hasn't played in the NHL.
St. Louis put him in the minors this season.
This guy once scored 56 goals and 93 points in a season.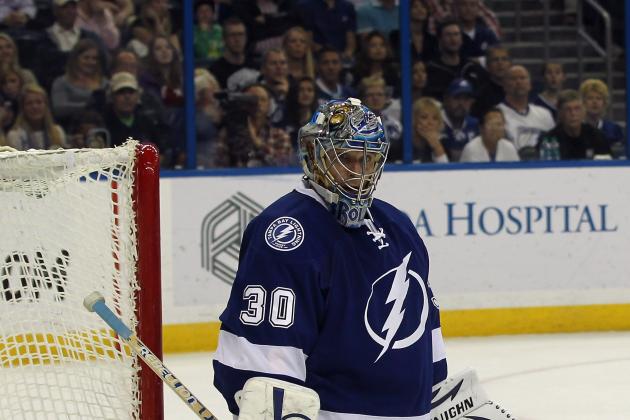 Bruce Bennett/Getty Images

Some 42-year-old players manage to be worth $3 million. Roloson was not one of them this season.
Tampa Bay needs a goaltender who can play now. The money that is being used on Roloson can be put towards a younger netminder.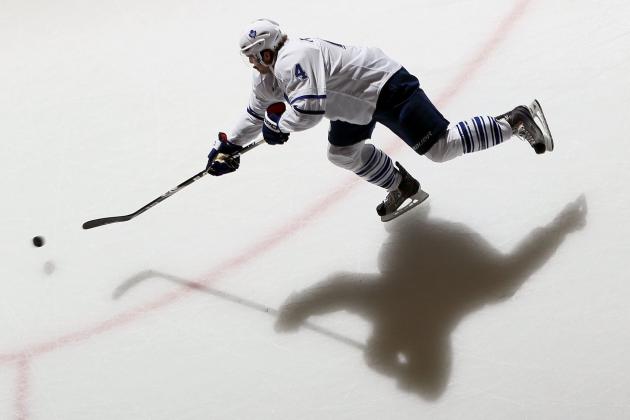 Jim McIsaac/Getty Images

Finger has not played in the NHL since 2010.
He and his $3.5 million cap hit has been buried in the AHL since then.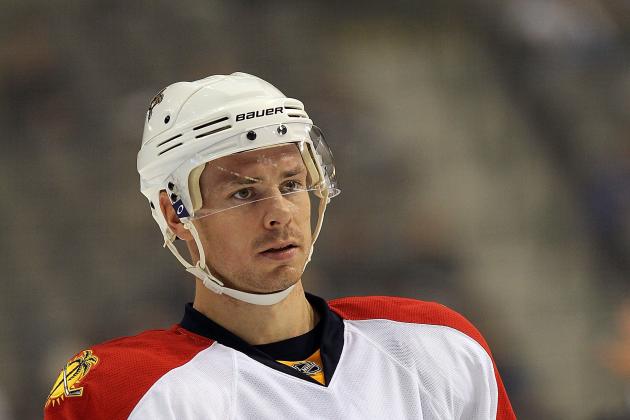 Ronald Martinez/Getty Images

The once-productive NHL player was relegated to the AHL by Vancouver.
Now with 33 points in 45 games, Reinprecht is being productive, but is that enough for the Canucks to bring him back to the NHL for next season?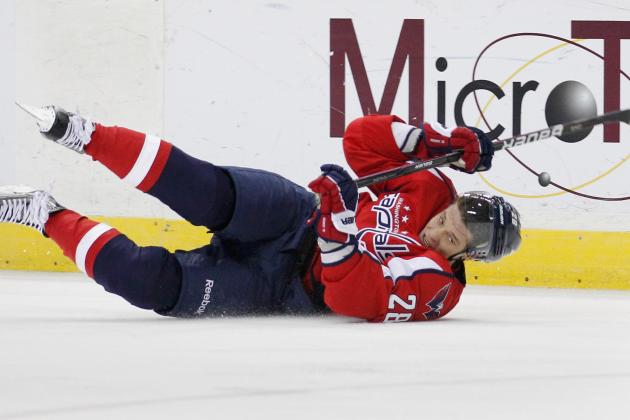 Rob Carr/Getty Images

One of Semin, Mike Green, Dennis Wideman or John Carlson will not be playing for the Capitals next season (barring any salary dumping trade).
Assuming the players do not settle for less than their market value, Washington simply does not have enough space.
Green is a former Norris Trophy nominee, Wideman is an All-Star and Carlson is developing into one of the NHL's top offensive defensemen.
Semin? He's taking up $6.7 million in cap space to score like a player worth $3 million. He may be the odd man out.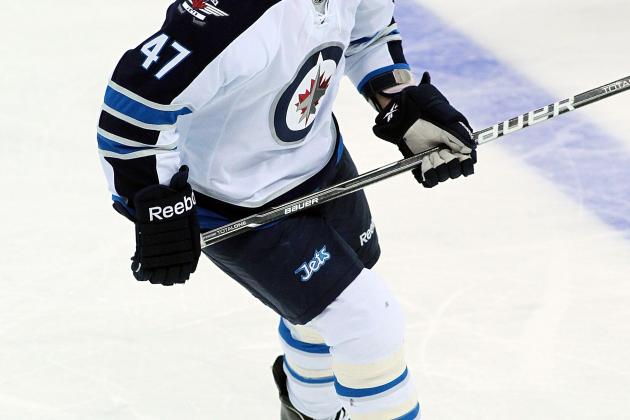 Marianne Helm/Getty Images

The 27-year-old defenseman has suffered from knee problems all season long.
At best, Meech is a third-line defender at the NHL level. He is probably not worth risk re-signing in the summer with his injury issues. He does not have much of an upside at this point in his career.
B/R Featured Columnist Jason Sapunka covers the NHL and Philadelphia Flyers.